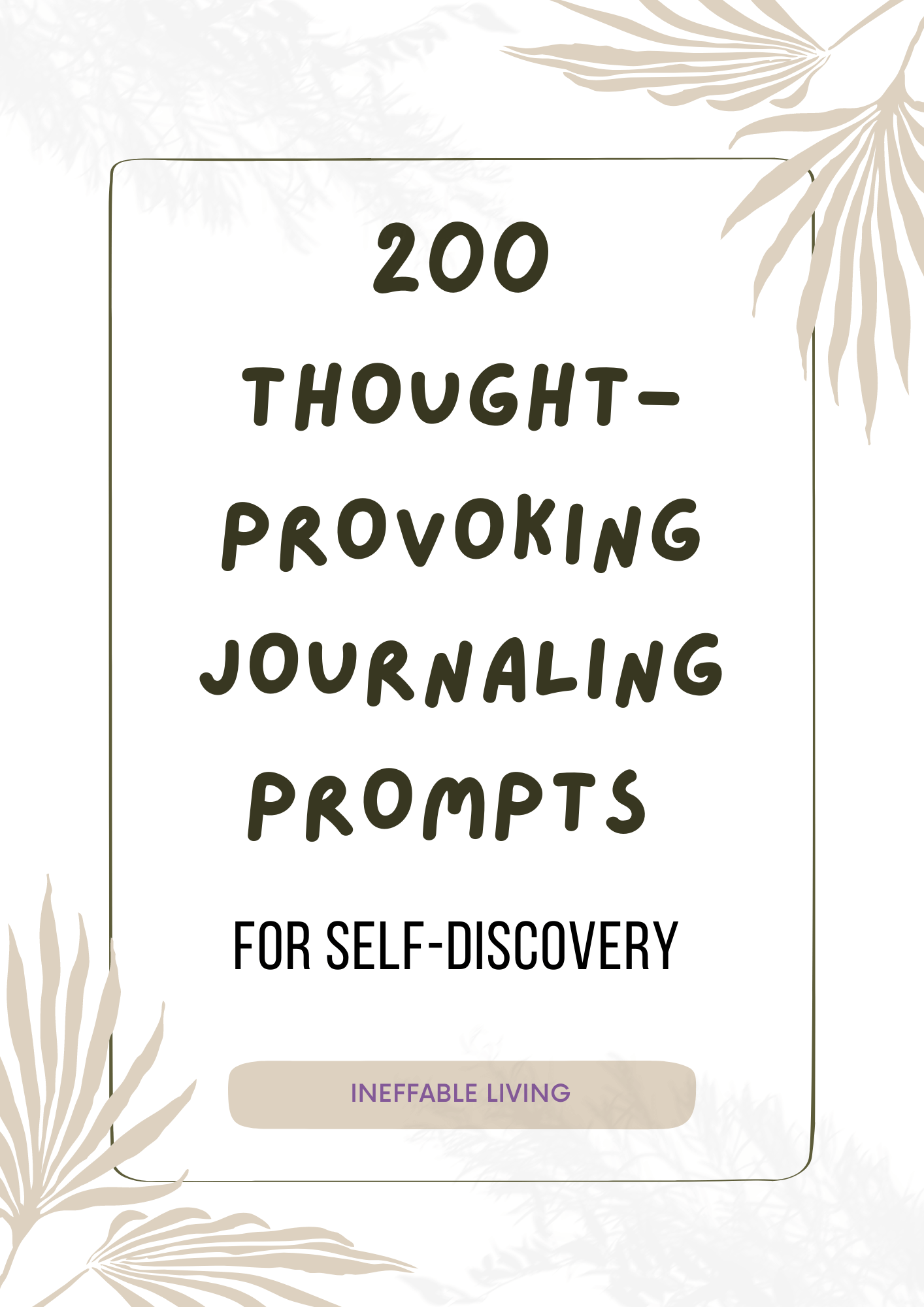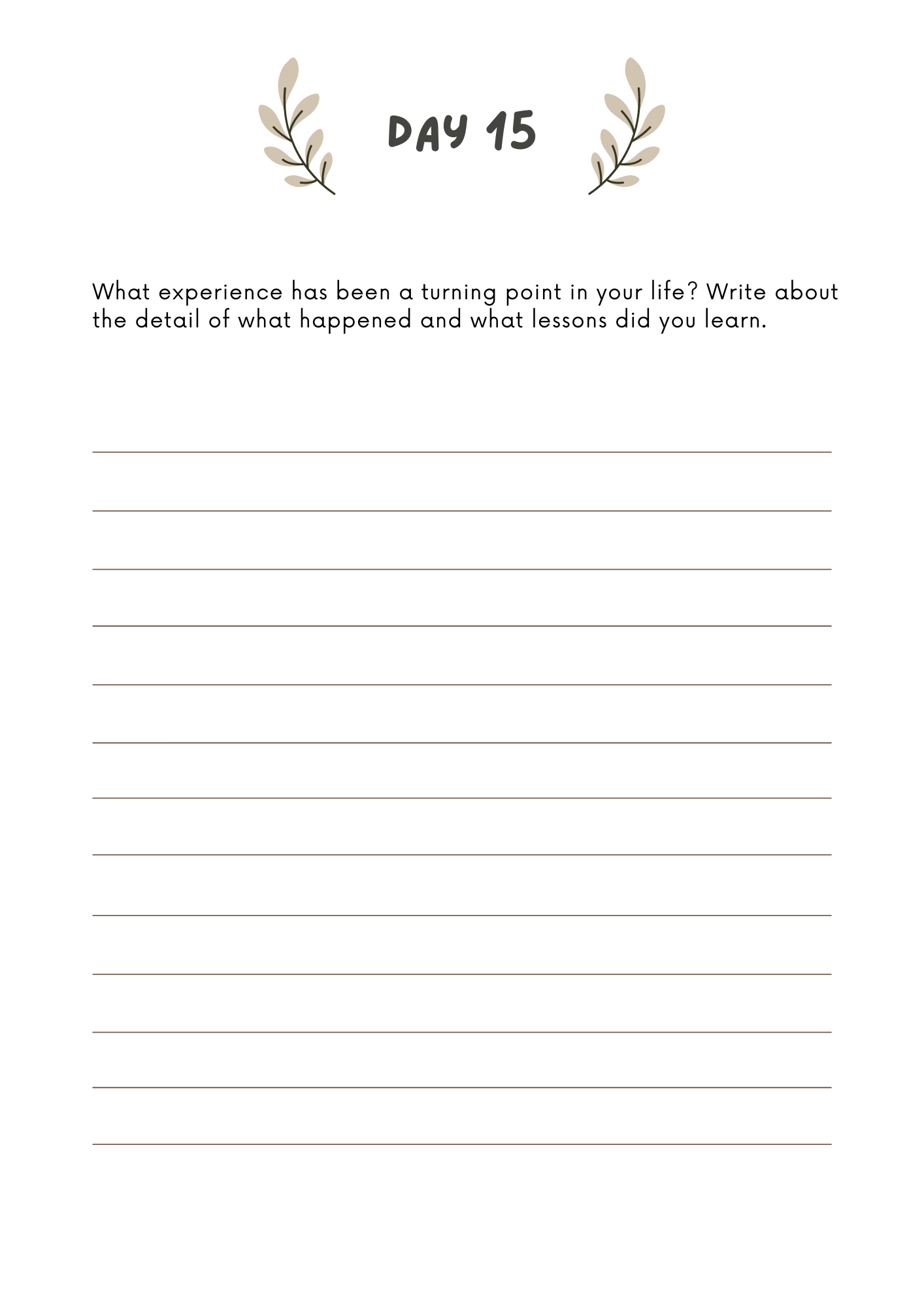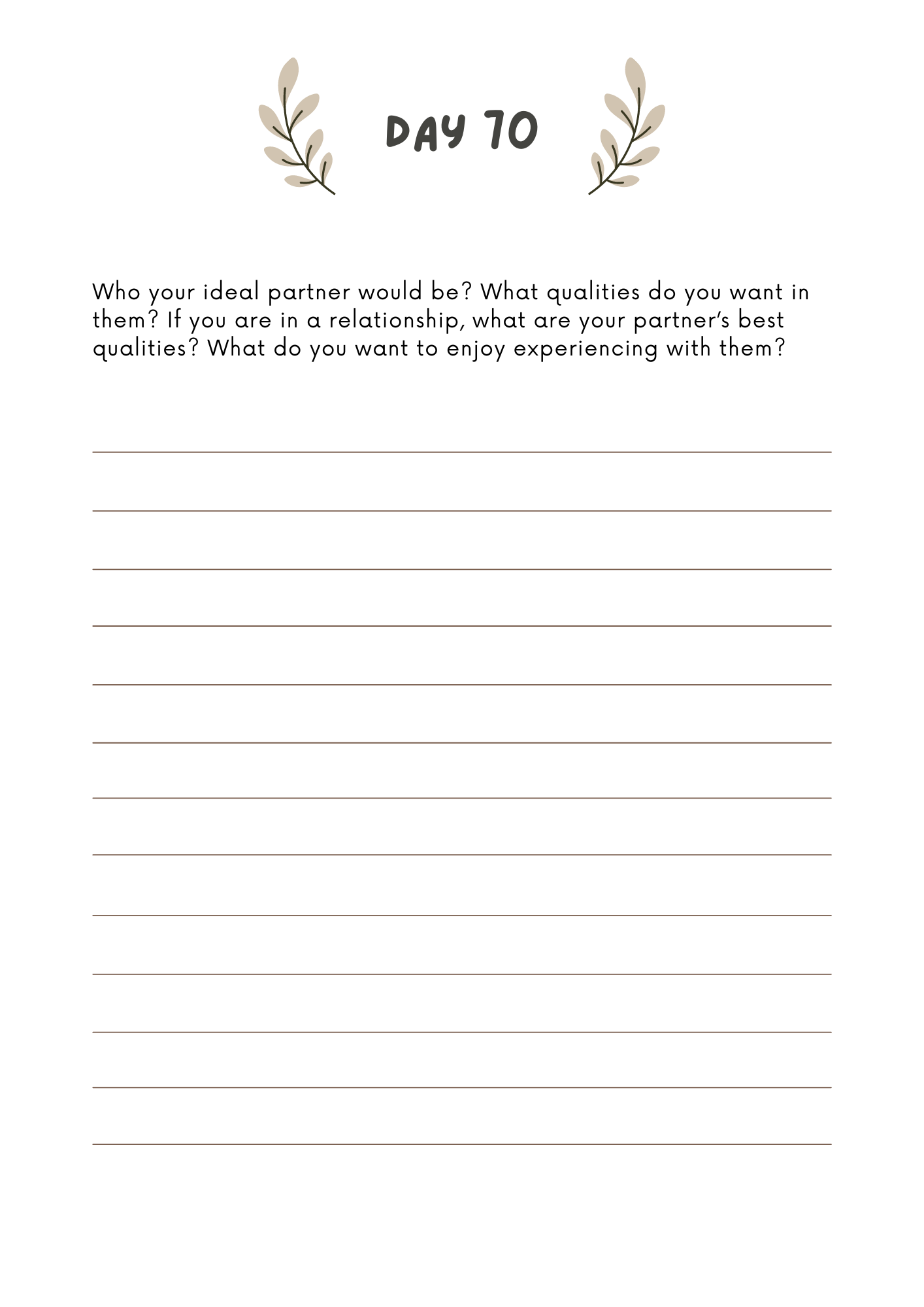 200 Thought-Provoking Journaling Prompts (Printable)
On Sale
READY TO INCREASE YOUR SELF-AWARENESS AND CONNECT WITH YOURSELF?


Journaling helps you increase self-awareness and connect to yourself more. This is especially important for your mental health, but can also improve the quality of your relationships as you deepen intimacy with yourself, you become more capable of being emotionally intimate with others.


IF YOU NEED A SIMPLE AND AFFORDABLE GUIDE TO HELP YOU INCREASE YOUR AWARENESS AND CONNECT WITH YOURSELF.... YOU NEED THIS.

 

WHAT IS INCLUDED?


200 journaling prompts that will help you increase self-awareness in less than 10 minutes a day.