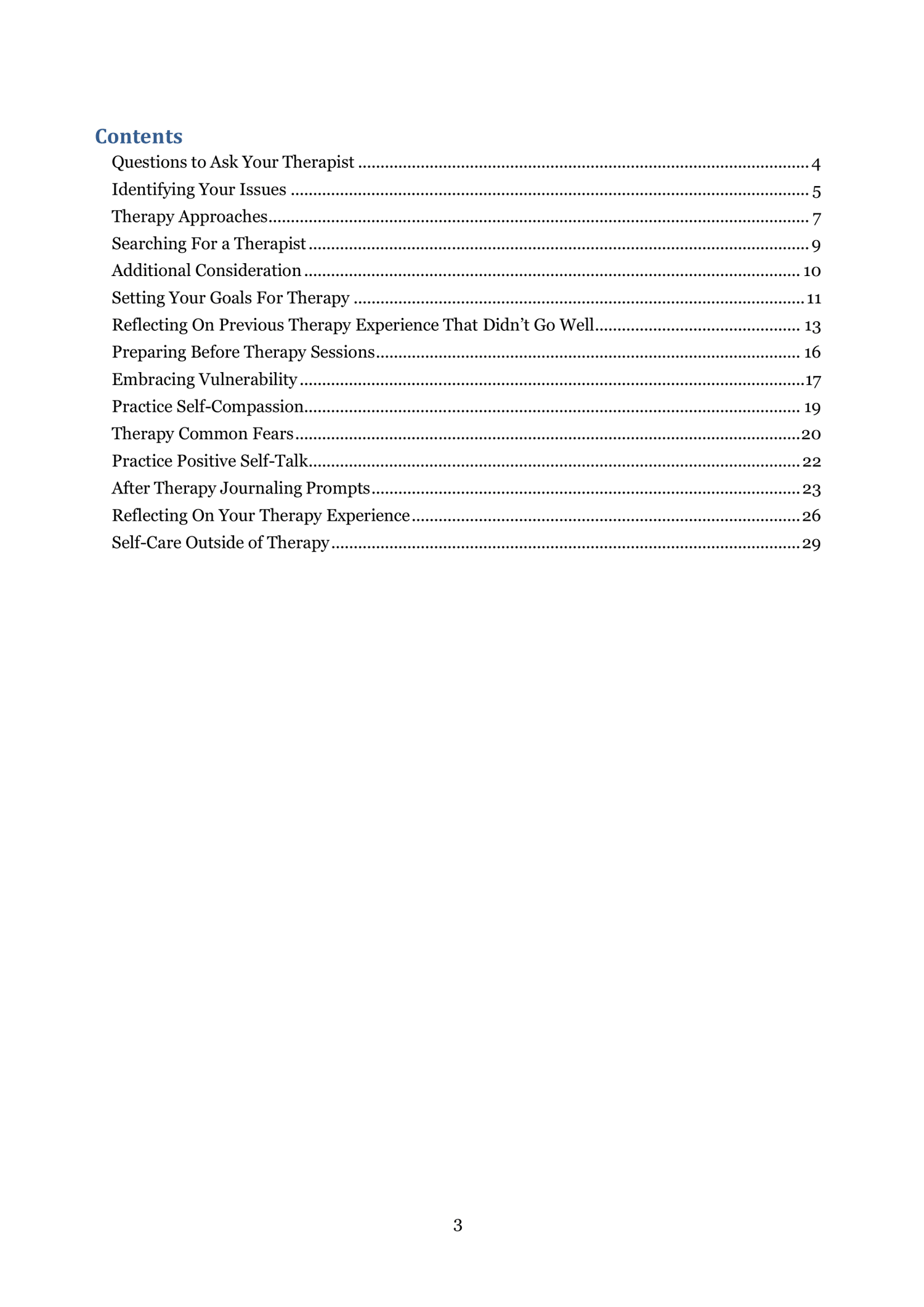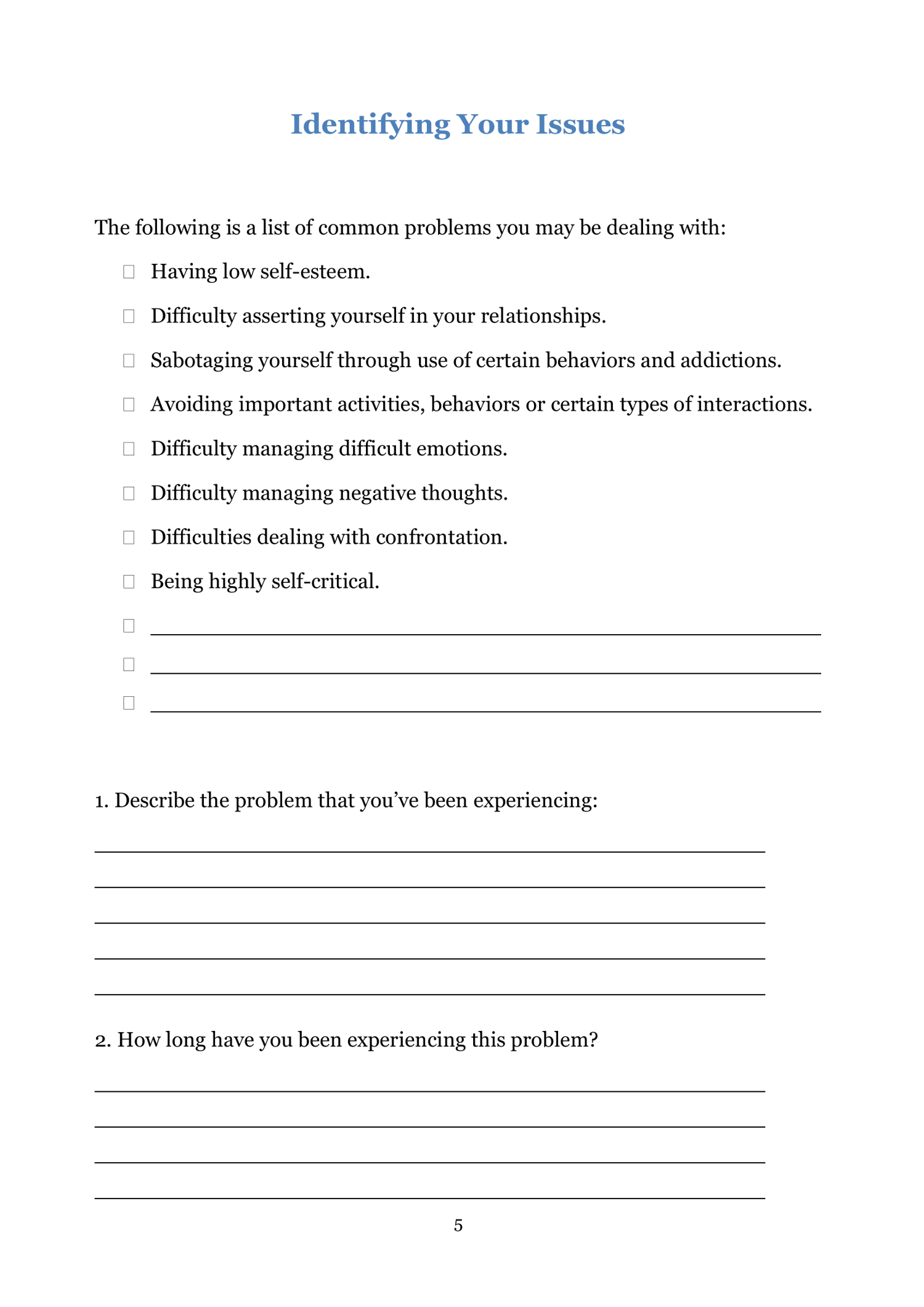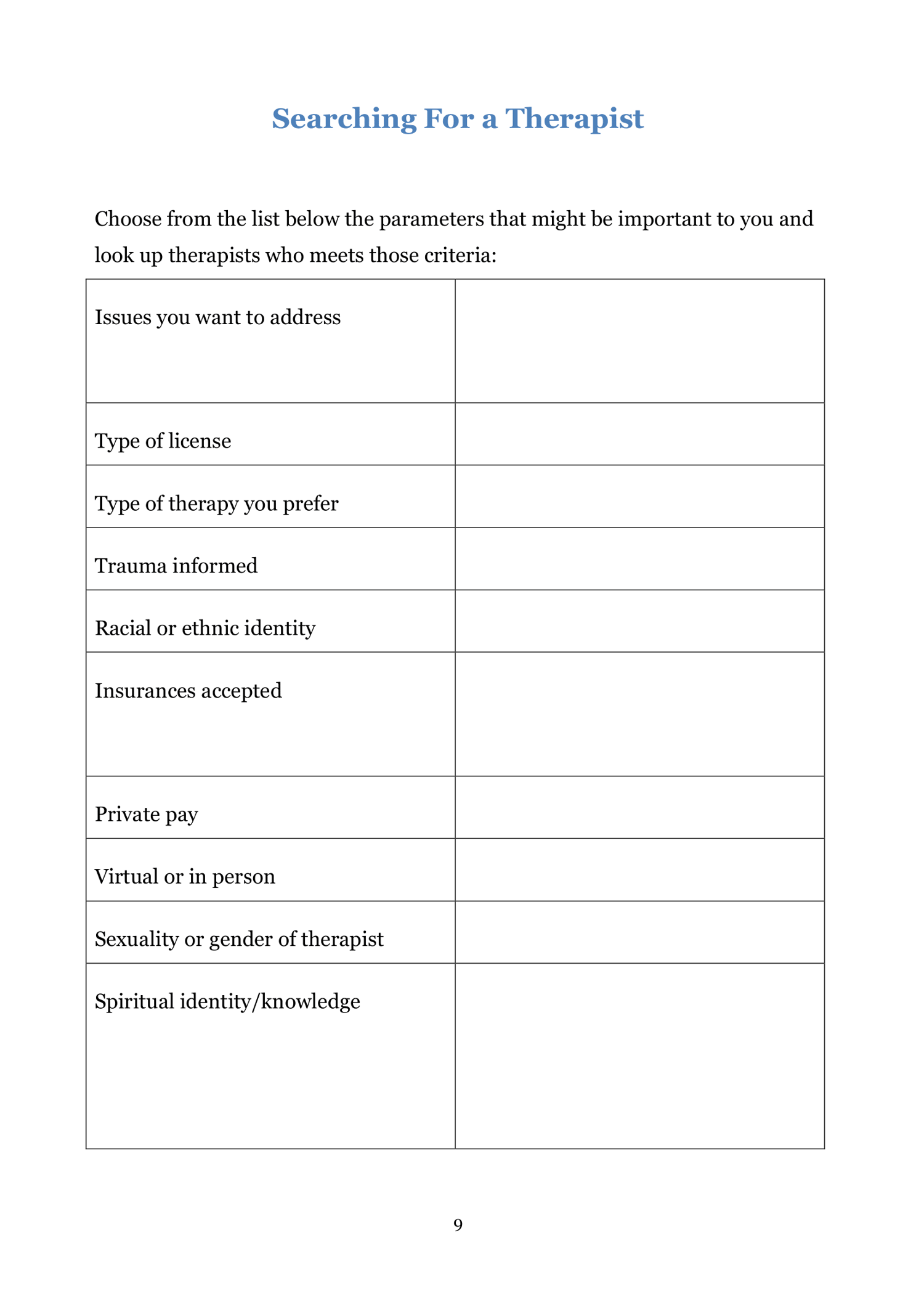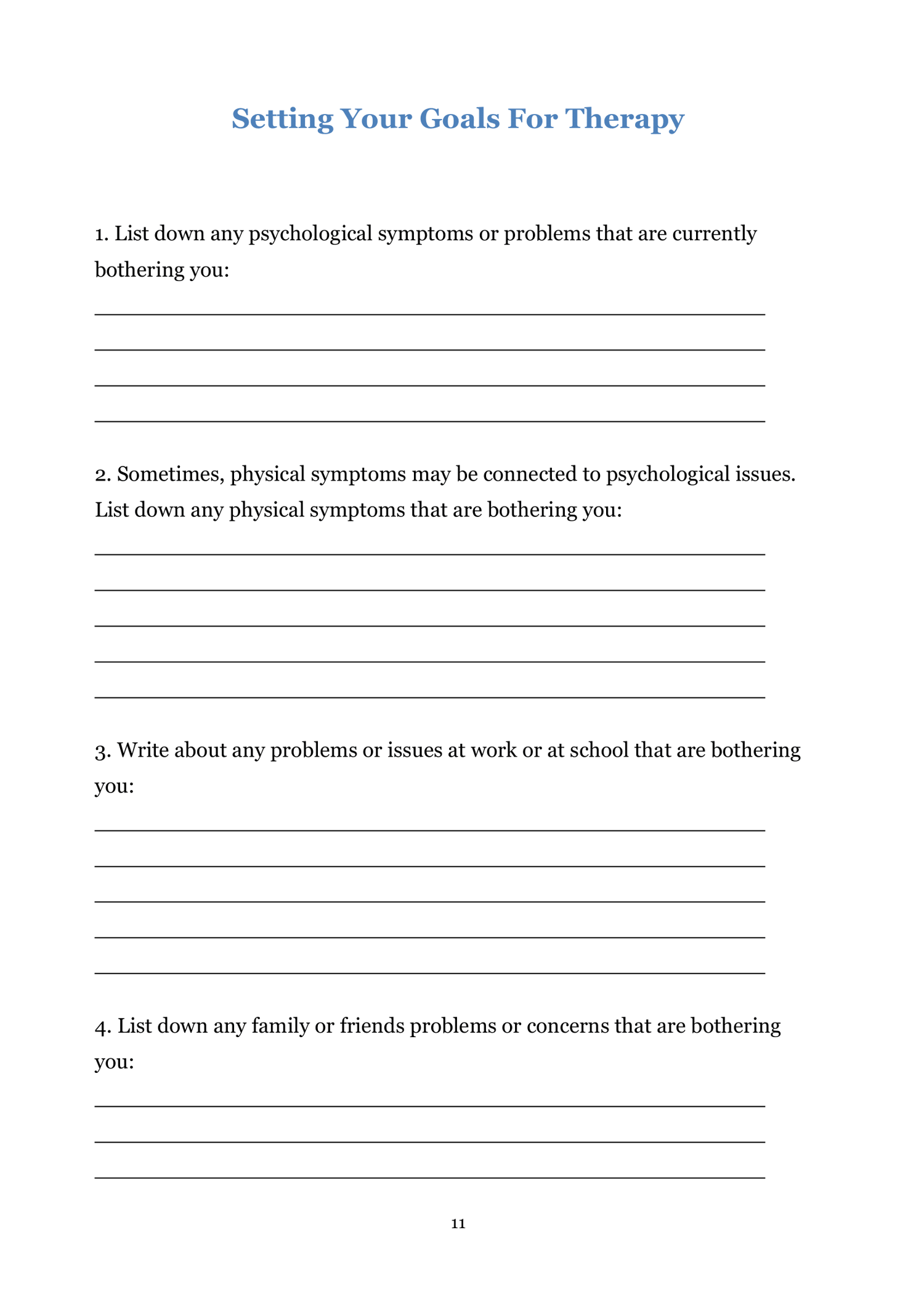 Starting Therapy Worksheets
On Sale
Are you looking to embark on a journey of self-discovery and enhance your therapy experience?
Are You Contemplating Starting Therapy?
Are you feeling overwhelmed by persistent and intense emotions such as sadness, anxiety, anger, or fear?
Do you have persistent, intrusive thoughts, or struggle with obsessive-compulsive behaviors that disrupt your daily life?
Have you experienced a traumatic event or significant loss that is affecting your daily life and well-being?
Do you find it challenging to cope with stressors, whether related to work, relationships, or other aspects of life?
Are you struggling with low self-esteem or a negative self-image that impacts your confidence and decision-making?
Are you frequently engaging in self-destructive behaviors or using substances as a means of coping?
Do you find it difficult to establish or maintain healthy relationships, experiencing recurring conflicts or difficulties with trust?
Are you having trouble adjusting to major life transitions, such as divorce, career changes, or relocation?
If you resonate with any of these questions or feel that something is not quite right in your emotional well-being, therapy may be beneficial for you.
These worksheets are designed to support your therapy journey.
+25 Pages of activities and prompts to help you on your therapy journey.
WHAT IS INCLUDED?
Questions to Ask Your Therapist
Identifying Your Issues
Therapy Approaches
Searching For a Therapist
Additional Consideration
Setting Your Goals For Therapy
Reflecting On Previous Therapy Experience That Didn't Go Well
Preparing Before Therapy Sessions
Embracing Vulnerability
Practice Self-Compassion
Therapy Common Fears
Practice Positive Self-Talk
After Therapy Journaling Prompts
Reflecting On Your Therapy Experience
Self-Care Outside of Therapy