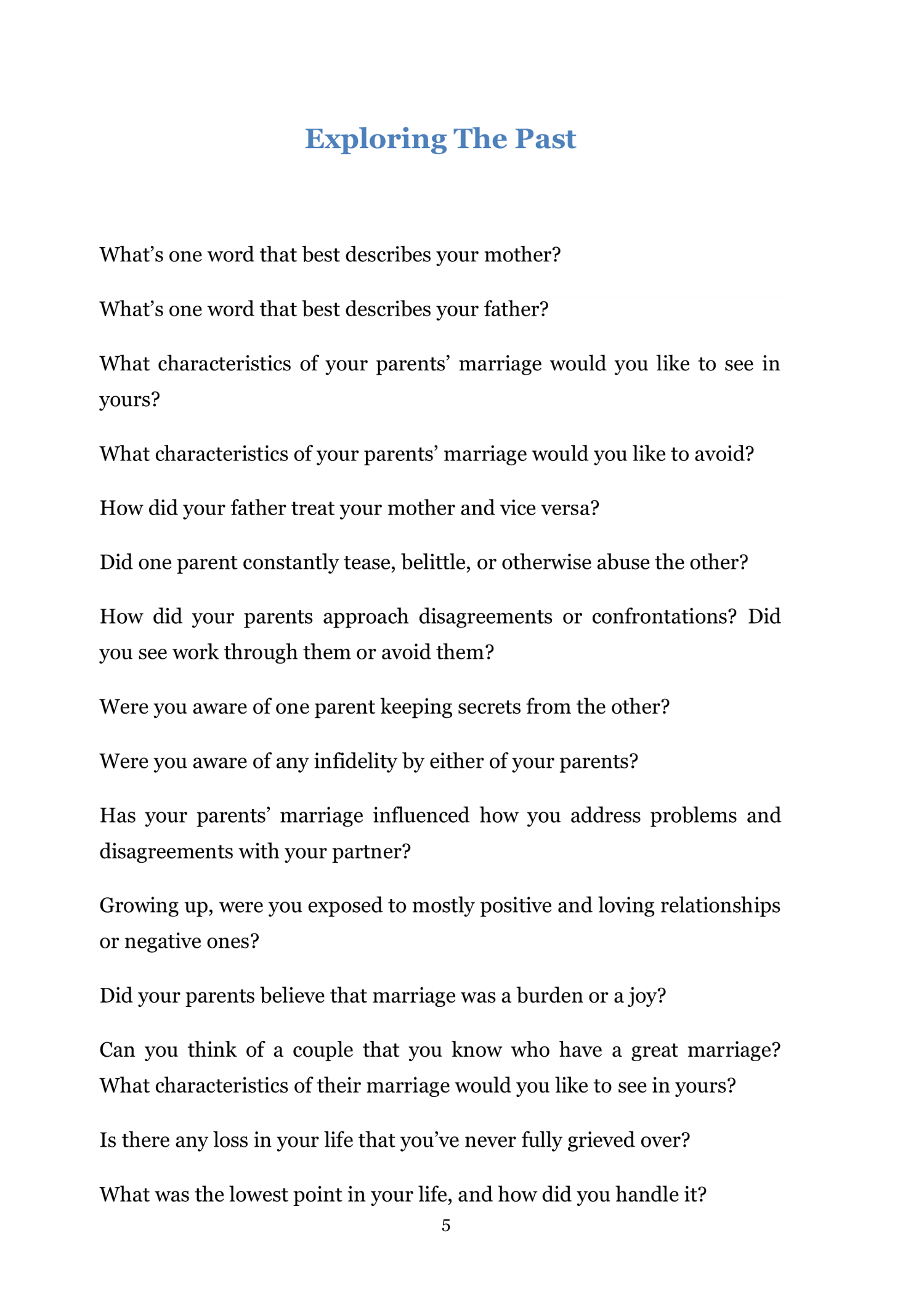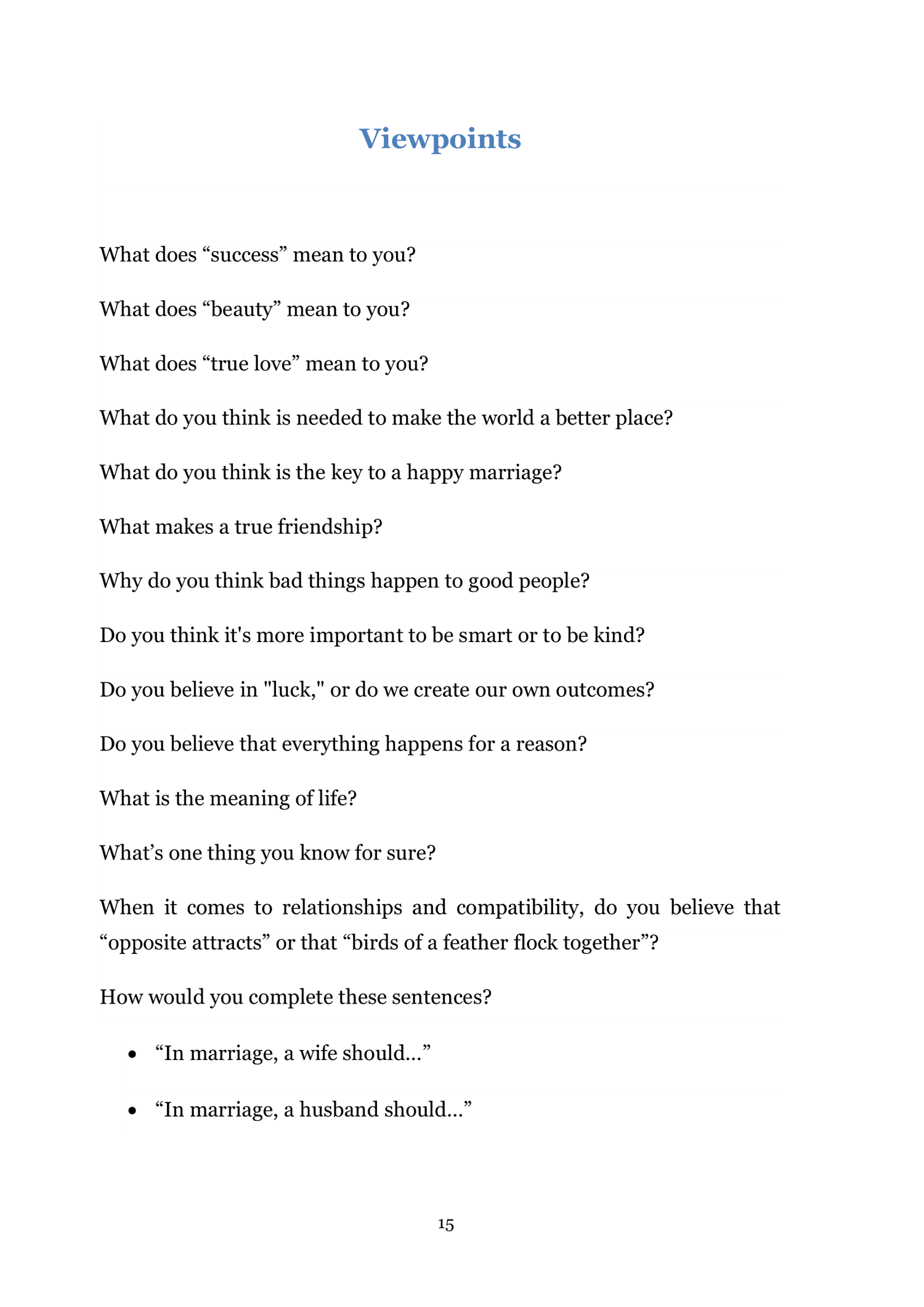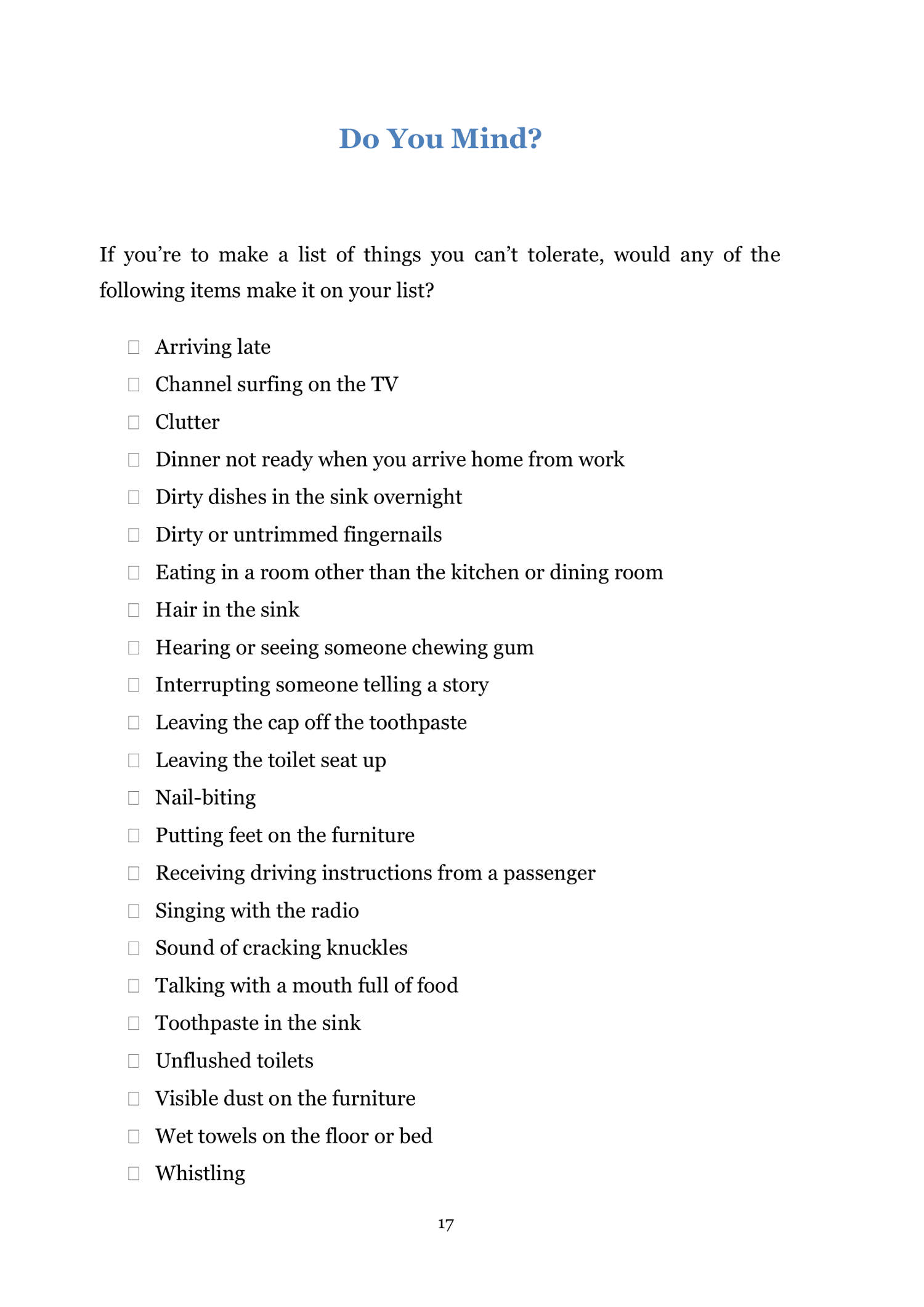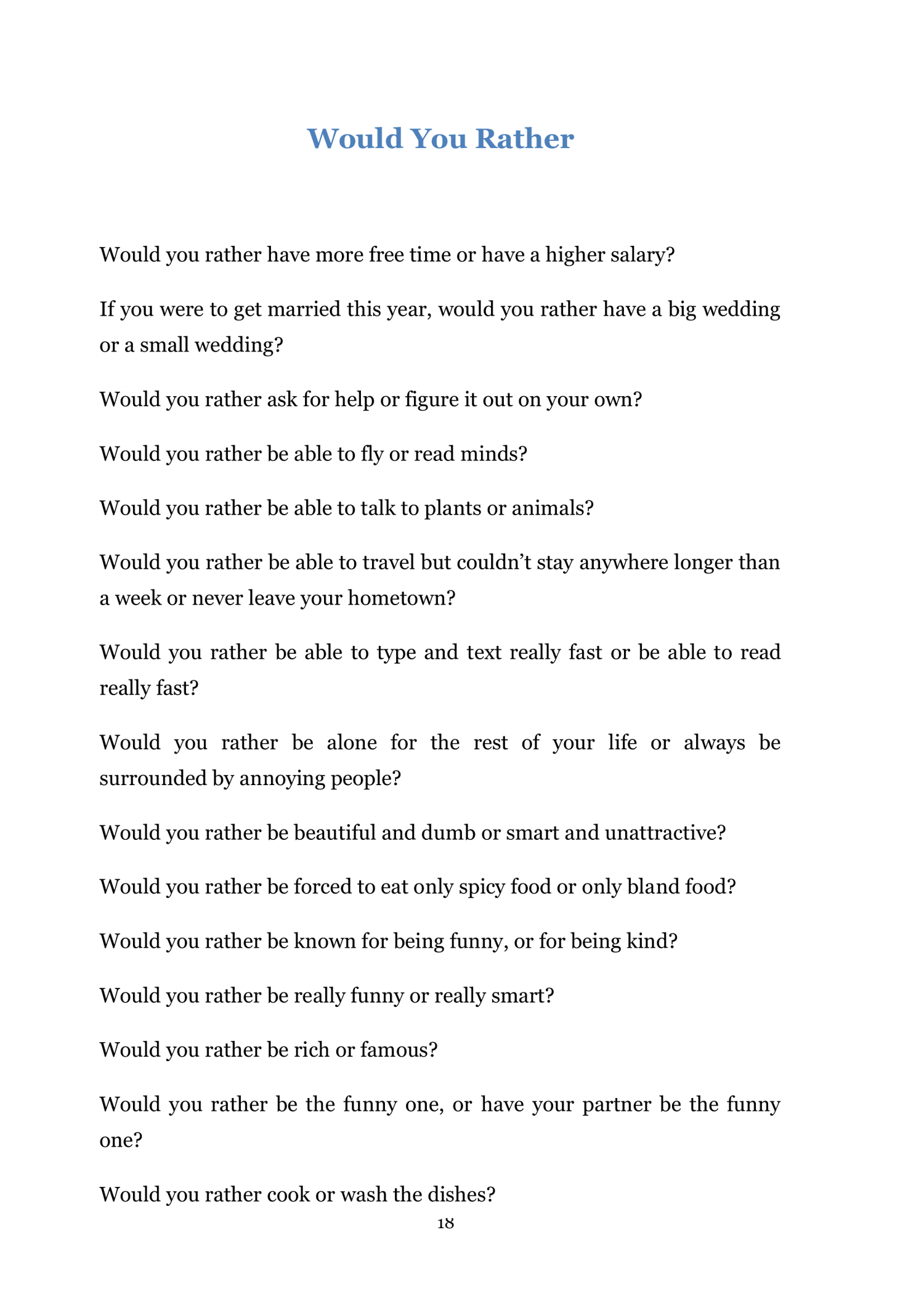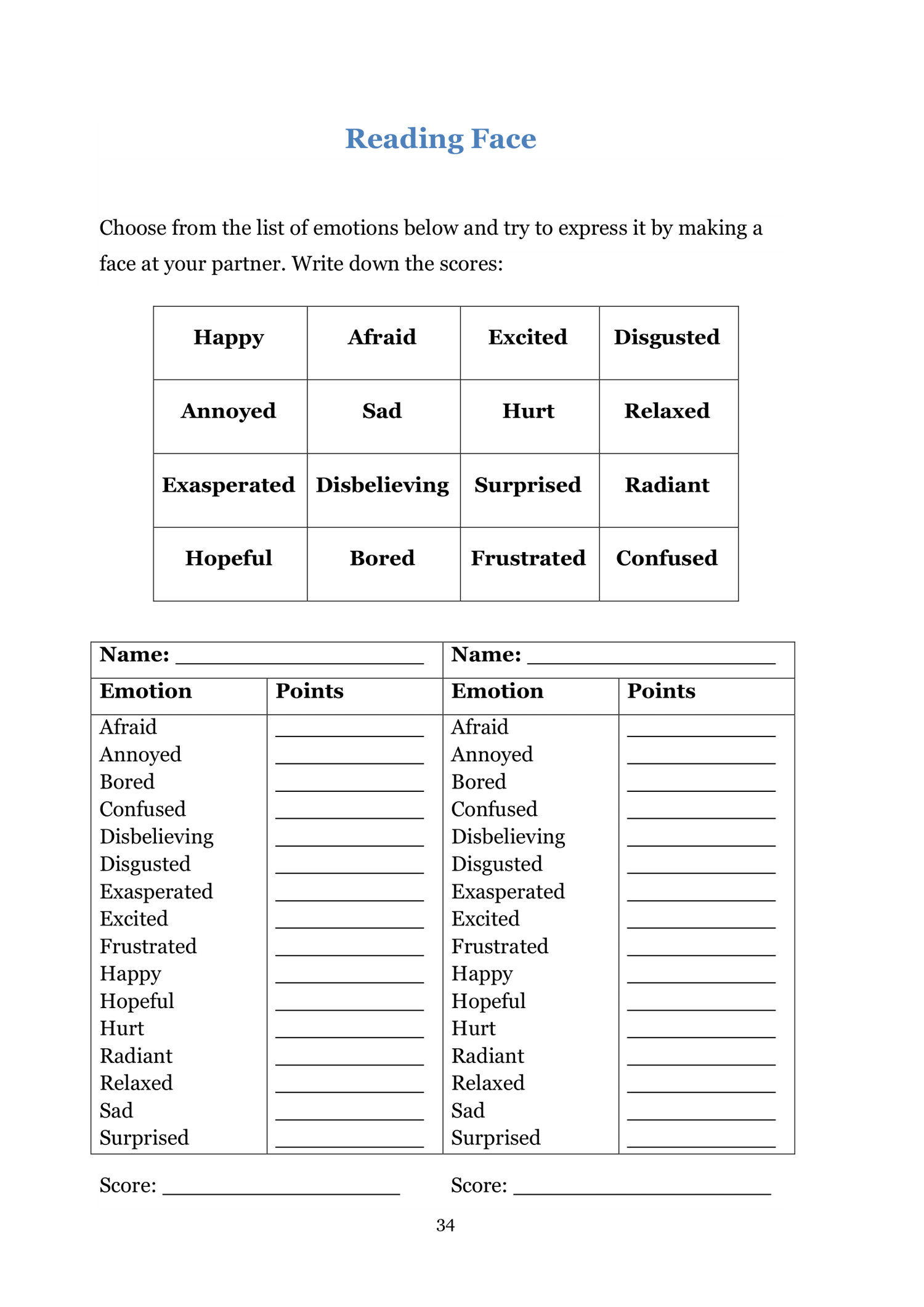 +200 Thought-Provoking Questions for Couples
On Sale
Get Relationship Bundle for 60% off


Whether you've just met or you've been together for years, there's always a lot you can learn about each other.These are 200 thought-provoking questions to learn more about each other and build emotional intimacy.
WHAT IS INCLUDED?
How to Use These Questions
Exploring The Past
Childhood
Parents and In-Laws
Pets
Exes and Past Relationships
Relating to Others
Children
Personal Profile
Viewpoints
Do You Mind?
Careers
Finances
Daily Routine
Leisure Time
Emotional Intimacy
Physical Intimacy
Politics
Religion and Spirituality
Your Wedding
Couples Fun Games
and more...