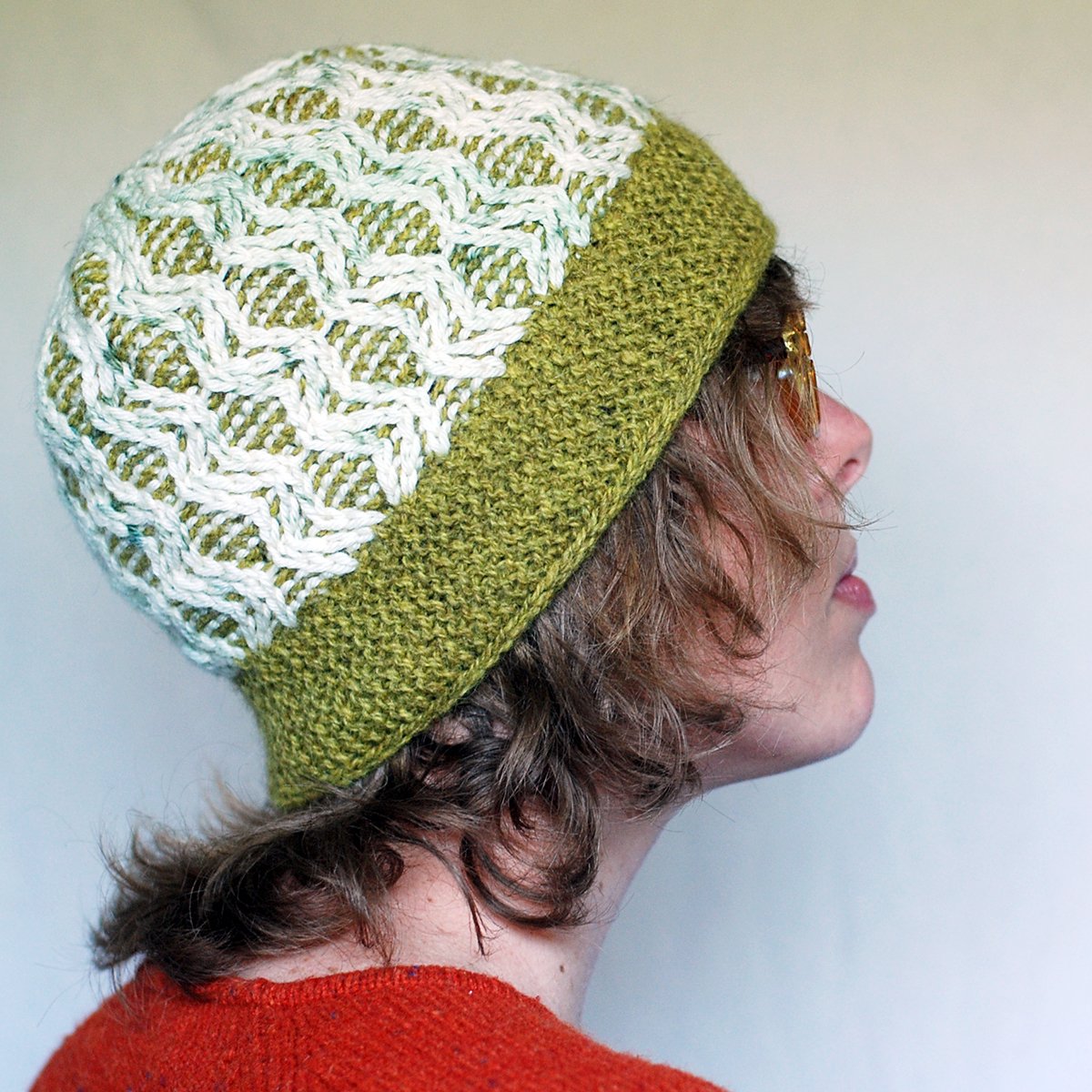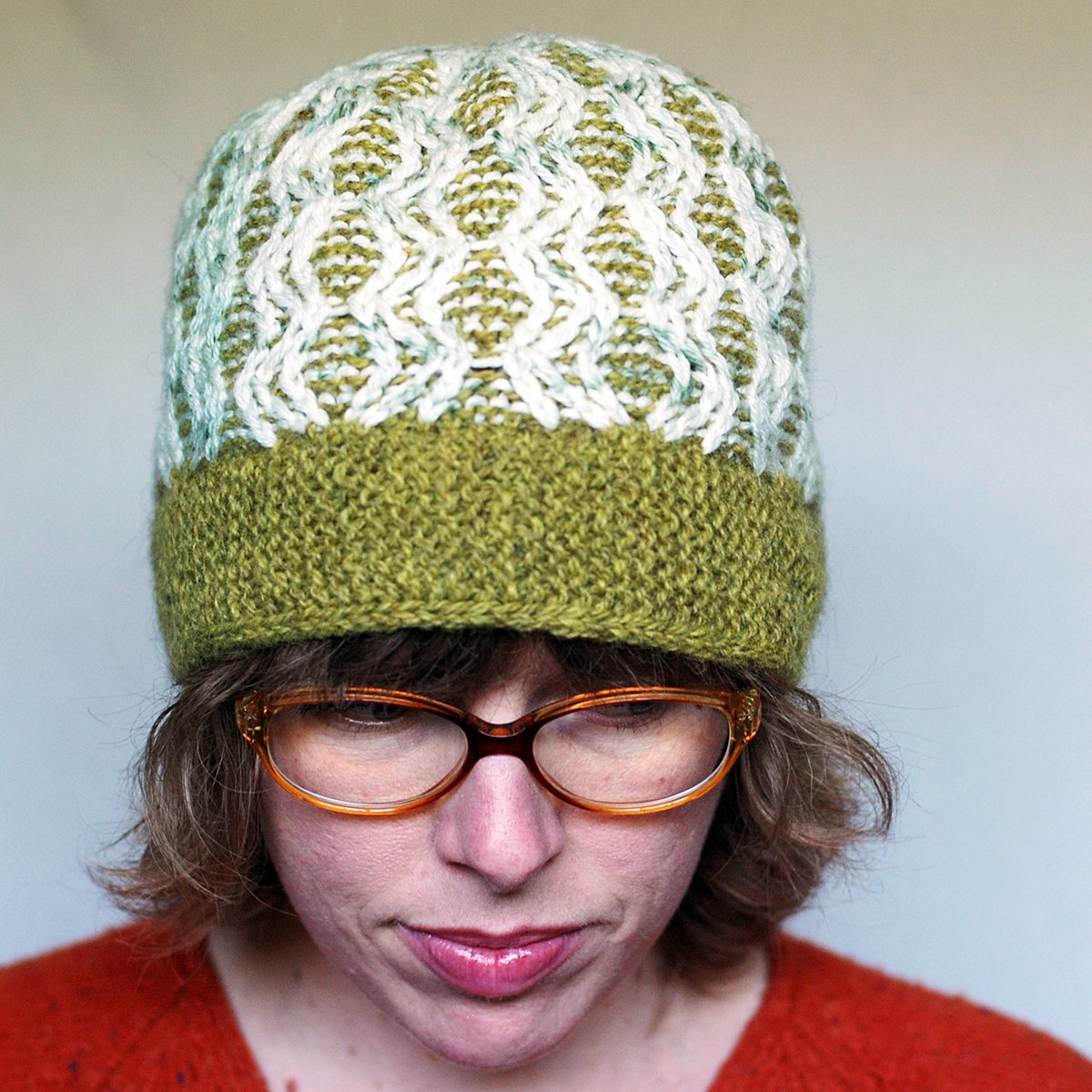 Silencio
On Sale
$6.00
textured zig-zaggy hat with garter stitch brim for any gauge
This is part of the 
VIP Hat Collection
, six extremely fun hat patterns, each with a different construction!
pattern features sharp zig-zags inside wavy zig-zags
use any weight from sport to aran, no gauge swatch needed
modular construction with sideways brim
use one color or multiple colors for different looks
custom sized, fit to your head as you knit the brim
stitch pattern can optionally be done without a cable needle
You'll Need
yarn in the weight of your choice: approx 200-275, 150-200, 100-120 yards / 185-250, 135-185, 90-110 meters total in sport, worsted, bulky weight; one solid/semi-solid colorway, or two or more different colors (at least one being a solid)
needles sized to match your yarn, a circular needle 32"/80cm or longer; optional 16"/40cm circular needle and/or double pointed needles (dpns)
a crochet hook and scrap yarn (for the provisional cast-on)
2 extra needles (dpns work well) the same size or 1-2 sizes different (for the 3-needle bind-off)
a stitch marker
a cable needle (or work cables without one)
Any weight from sport to aran will work for a range of sizes; bulky weight can be used to make a large size hat. Sport weight is the lightest you can use for an adult sized hat; fingering weight is not recommended unless you're making a baby hat.
Gauge
This pattern is for any gauge; you'll test the size as you knit, so there's no need to make a gauge swatch or to ever measure your gauge. Work at a medium/ standard gauge for your yarn, not especially loose.
Sizing
The circumference is determined by when the brim is stopped and joined around, so you can size yours as you knit by trying the brim on around your head. You'll choose when to begin the crown to get the height you want.
The pattern includes details on both circumference and height, and adjusting the brim height.
Colors
This hat can be made in a single color, or with multiple colors, for different looks. If using a single color, choose a solid or semi- solid colorway which will let the stitch pattern show well.
The pattern is written for a brim color, a main color, and a contrasting color. If you're using two colors throughout, your brim can be the same as either main or contrasting, your choice. It depends on gauge, size, etc, but very approximate yardage estimates for the three colors are: 20% brim, 45% main, 35% contrasting.
Extra Notes
The stitch pattern is written and charted.