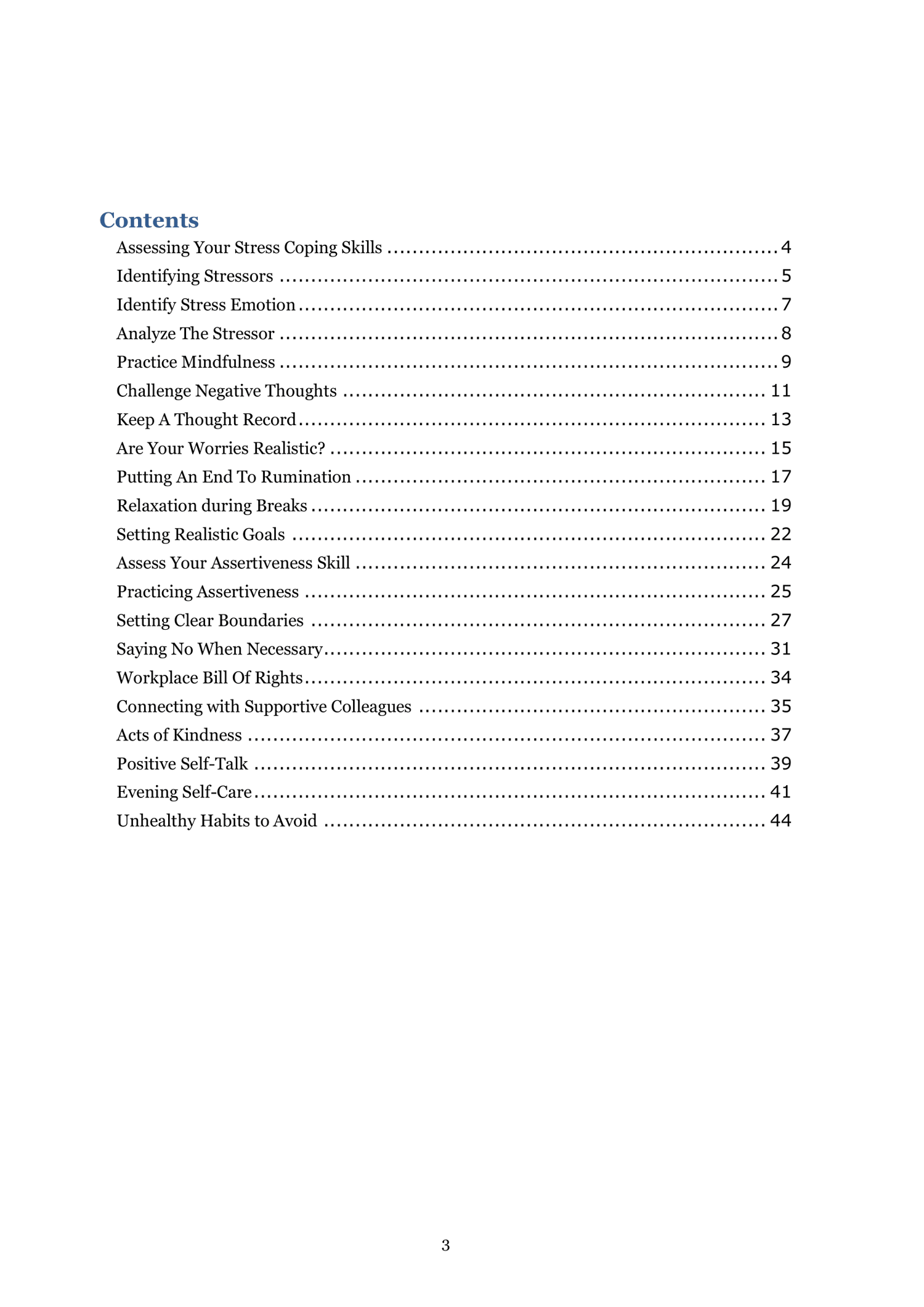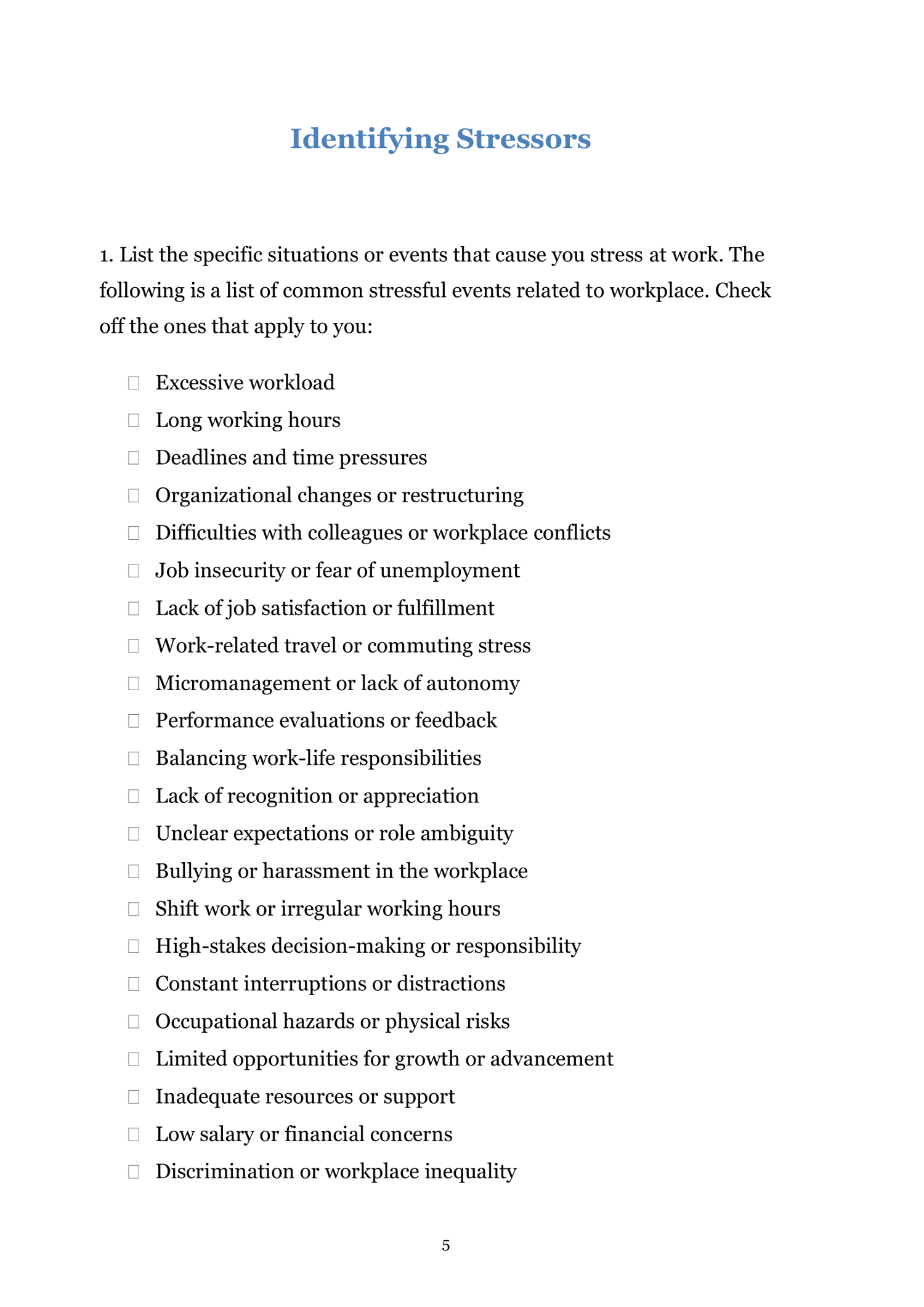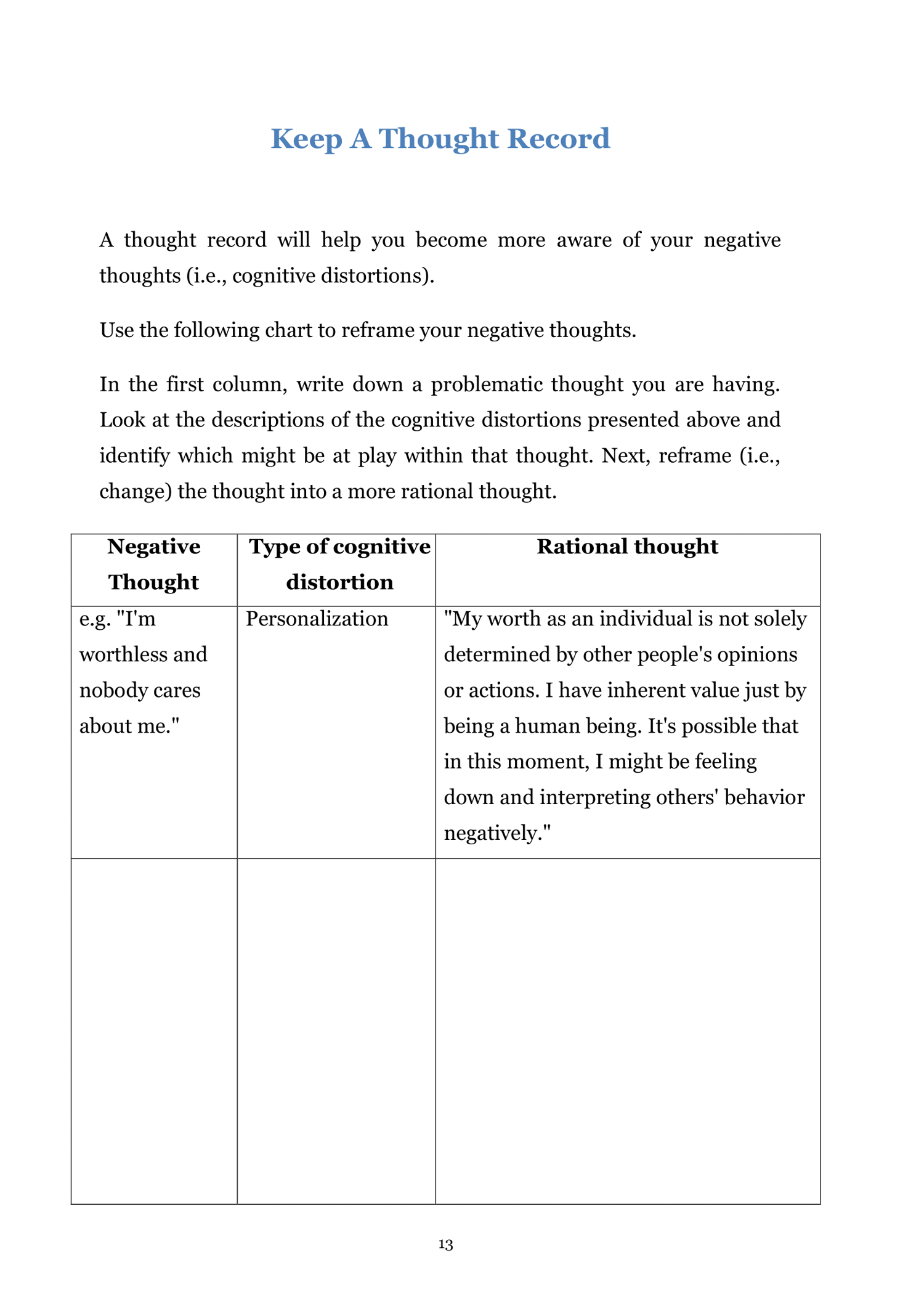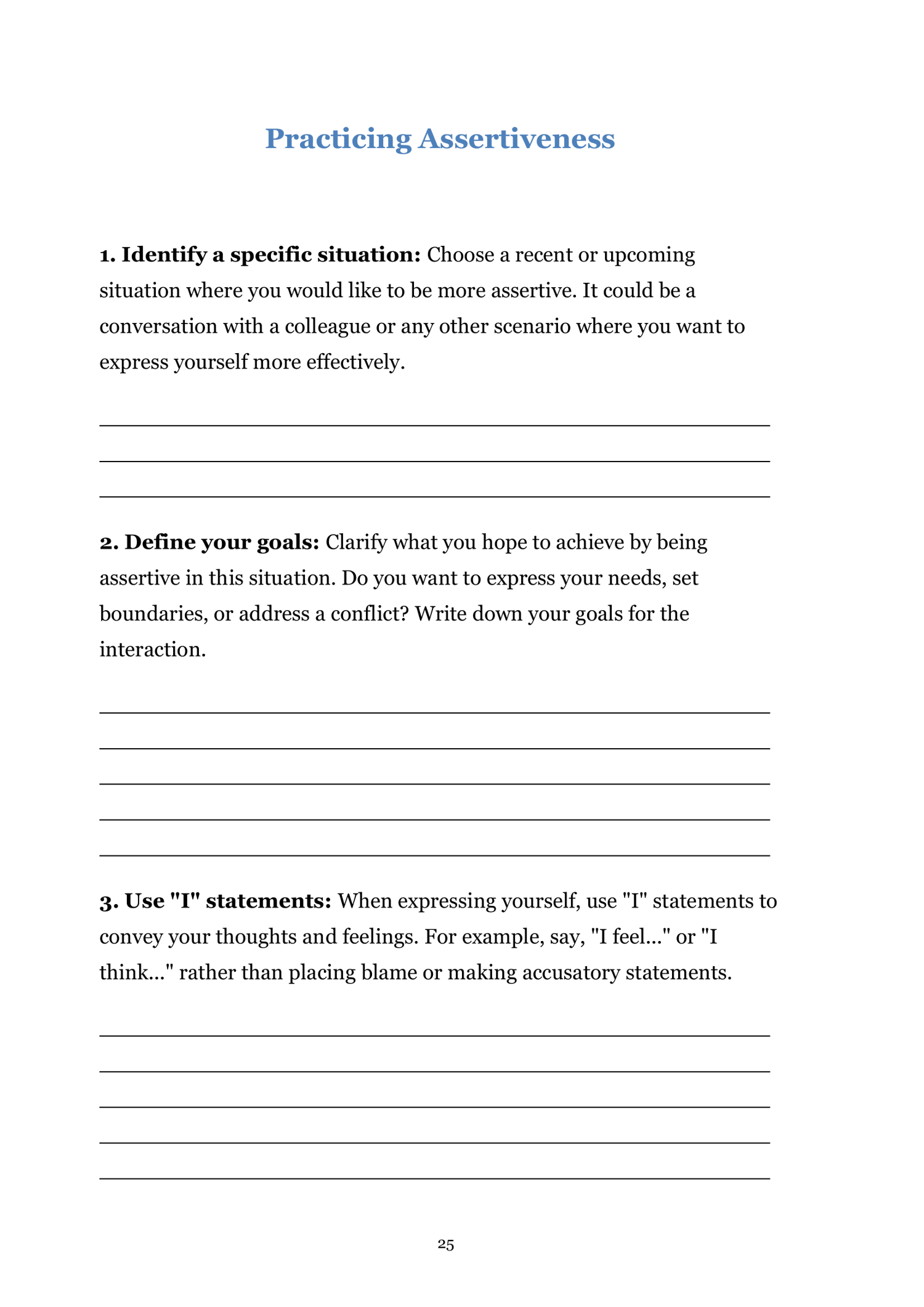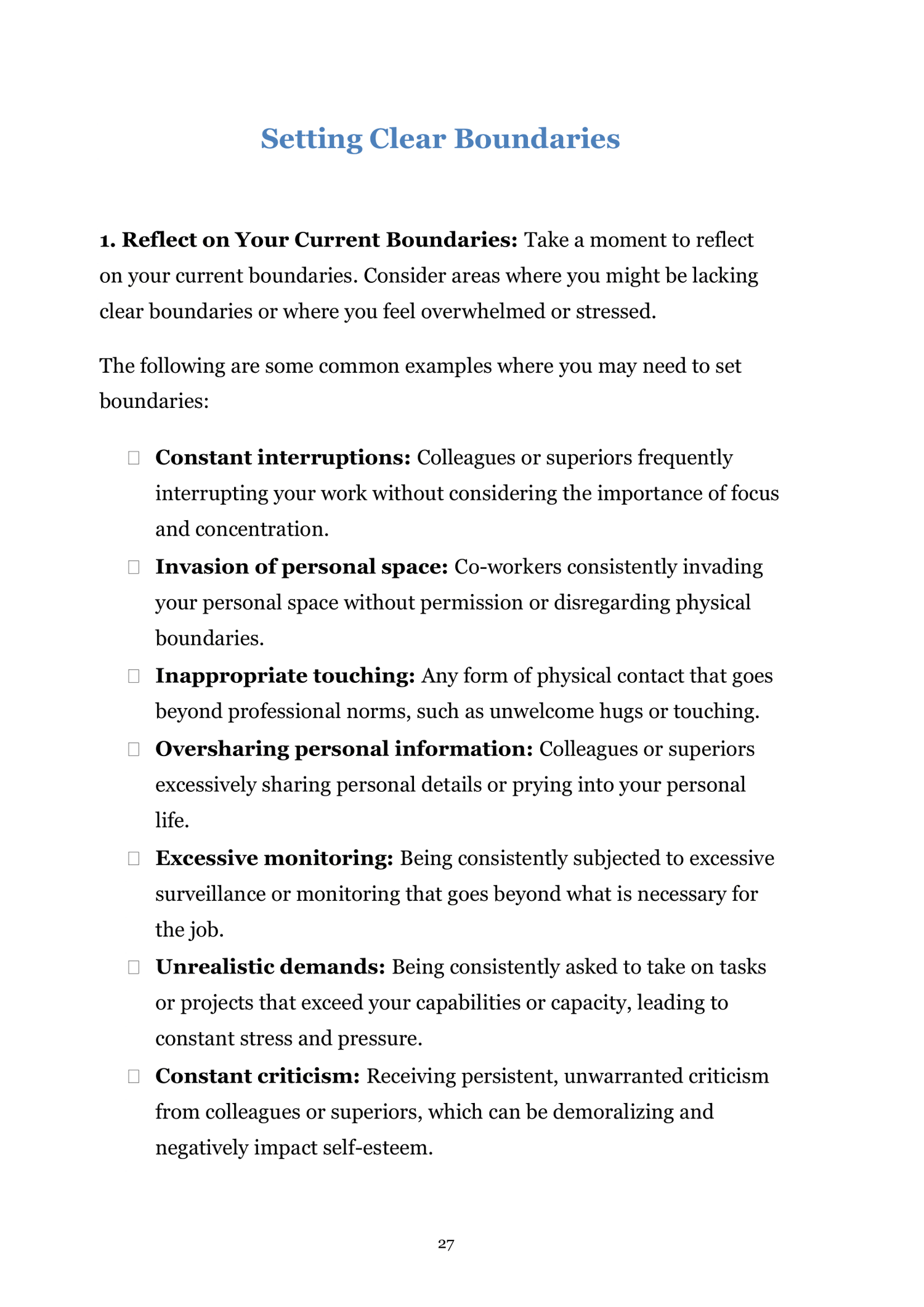 Workplace Mental Health Worksheets
On Sale


ARE YOU LOOKING FOR EFFECTIVE TOOLS TO SUPPORT YOUR MENTAL WELL-BEING?
Are you frequently feeling overwhelmed or stressed at work?
Are you frequently irritable or easily angered while at work?
Have you noticed a decline in your productivity or work performance?
Are you finding it challenging to maintain a healthy work-life balance?
Do you frequently experience negative thoughts or feelings of hopelessness related to your job?
If you find yourself answering "yes" to several of these questions, it may indicate that you could benefit from working on your workplace mental health. 
+40 Pages of evidence-based activities and prompts to enhance mental health and well-being in the workplace.
WHAT IS INCLUDED?
Assessing Your Stress Coping Skills
Identifying Stressors
Identify Stress Emotion
Analyze The Stressor
Practice Mindfulness
Challenge Negative Thoughts
Keep A Thought Record
Are Your Worries Realistic?
Putting An End To Rumination
Relaxation during Breaks
Setting Realistic Goals
Assess Your Assertiveness Skill
Practicing Assertiveness
Setting Clear Boundaries
Saying No When Necessary
Workplace Bill Of Rights
Connecting with Supportive Colleagues
Acts of Kindness
Positive Self-Talk
Evening Self-Care
Unhealthy Habits to Avoid