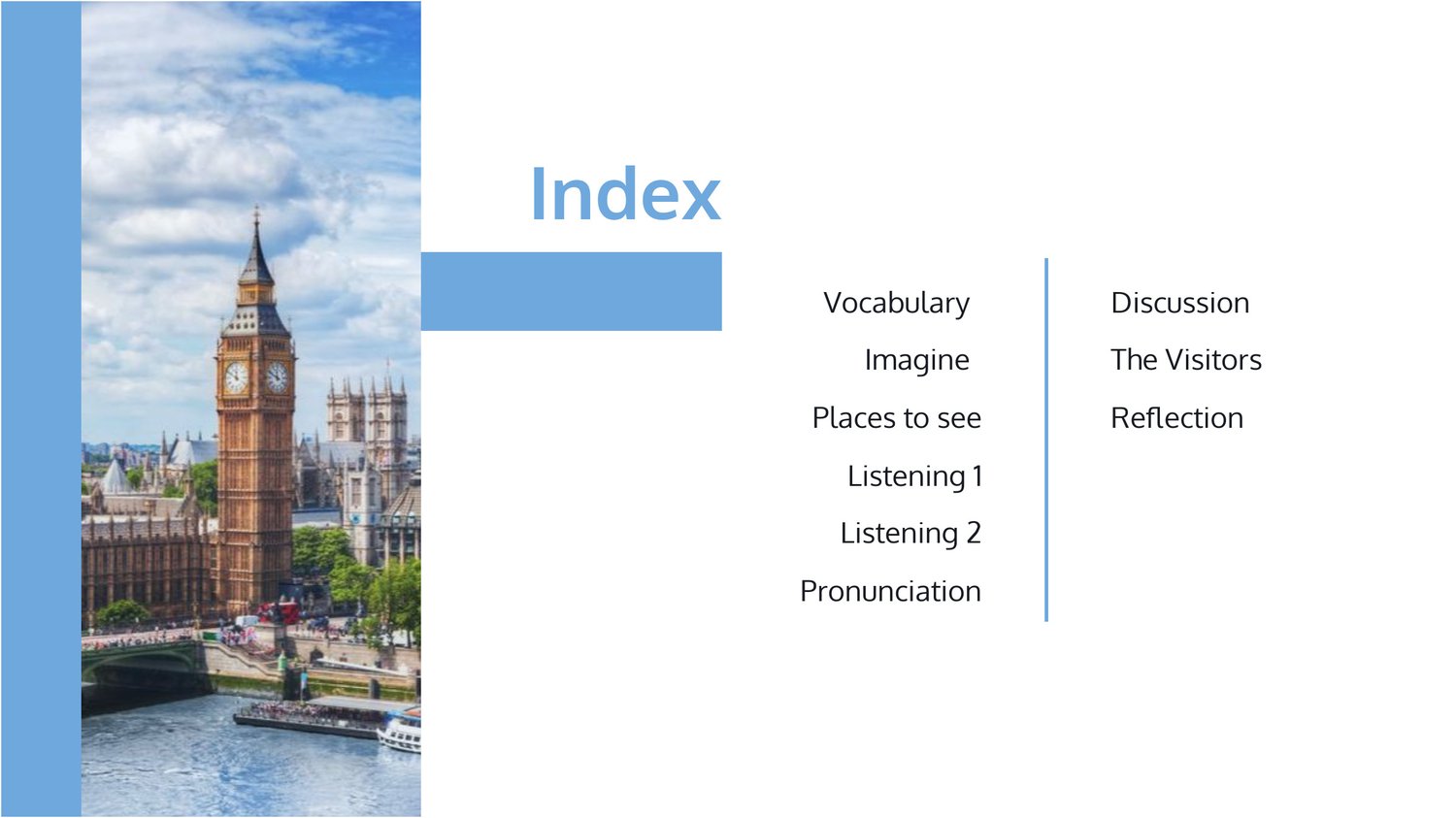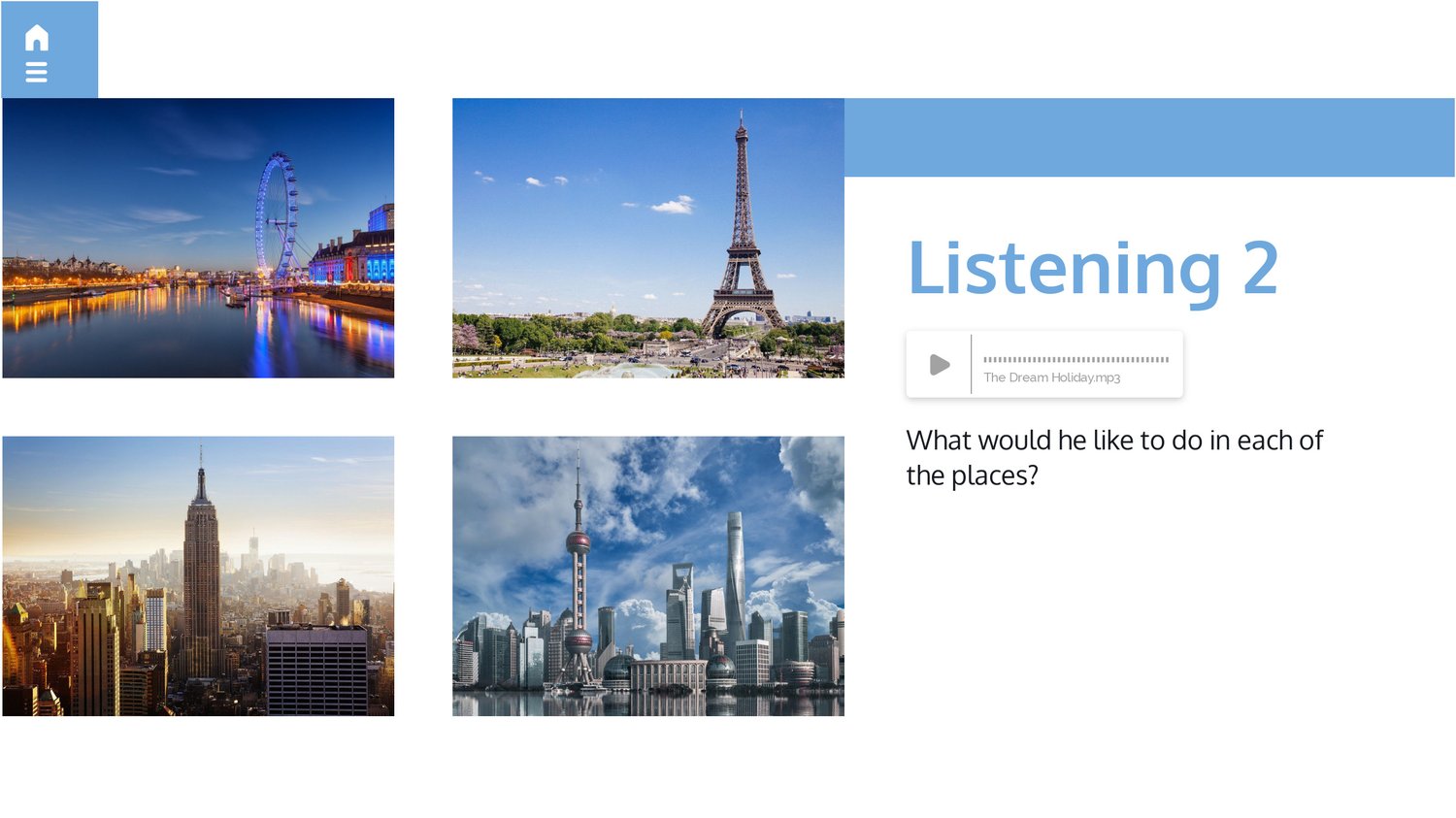 Conversation & Listening - The Holiday
On Sale
In this lesson, students have a number of discussion tasks to develop their ability to talk about holidays and visiting places around the world.
The lesson also includes listening tasks from which students extract key languages and phrases. They can then use these phrases when talking about places they would like to go.
Aims:
To develop students speaking and listening skills.
To use and contrast a range of verb tenses for talking about travel and holidays.
Level:
Low intermediate + (A2/B1)
Materials: