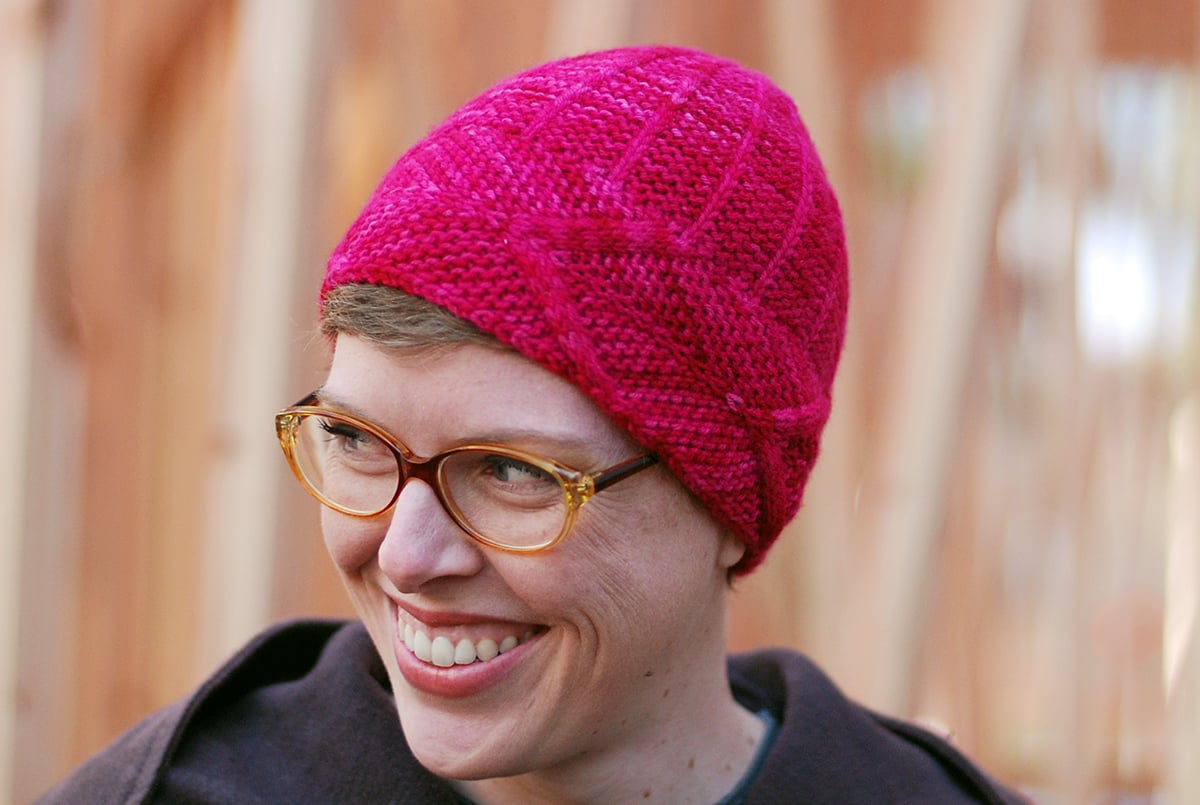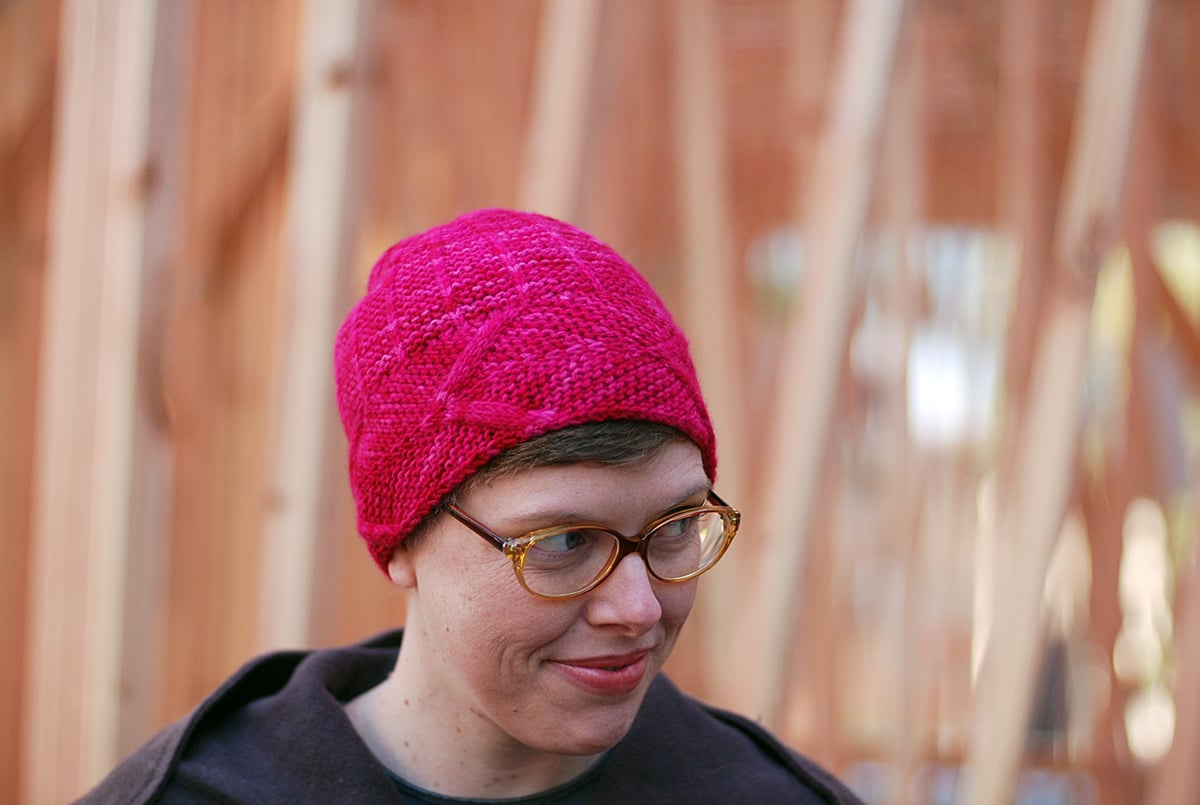 Directrix
On Sale
Preview
hat with sideways raised chevrons, garter stitch in different directions, and slipped stitches
This is part of the 
In Triplicate Trio
: each individual pattern is $6 or the set of all three is $12.
modular sideways brim with no seaming or picked up stitches, closed with 3-needle bind-off
raised chevrons are made with slipped stitches
3 sizes, easy to adjust the height
simple slip-stitch pattern on the top up to the crown
optional pom-pom!
starts with a modular brim, featuring raised chevrons on a bias garter stitch base, and is topped with a simple garter stitch body and crown, slipped stitches running up and in to the center. You'll join everything as you go, no picked up stitches and no seaming, so when you're done, you're done!
Yarn:
approximately 130, 150, 170 yards sport-DK weight yarn. I used Blue Moon Fiber Arts Gaea Sport, colorway Lover's Leap.
Sizes:
Small, medium, large are 18, 19, 20 inches circumference (un-stretched; to fit head circumferences of approximately 21, 22, 23 inches), 8.5 inches tall, from bottom edge to top. Hat is shown in medium size. Height is easily adjustable.
A semi-solid colorway is recommended, to show the bias movement of the garter stitch, slanting opposite the bold chevron lines.
The chevrons raised up on the fabric are created by 3 slipped stitches, with the yarn pulled tightly across the back.