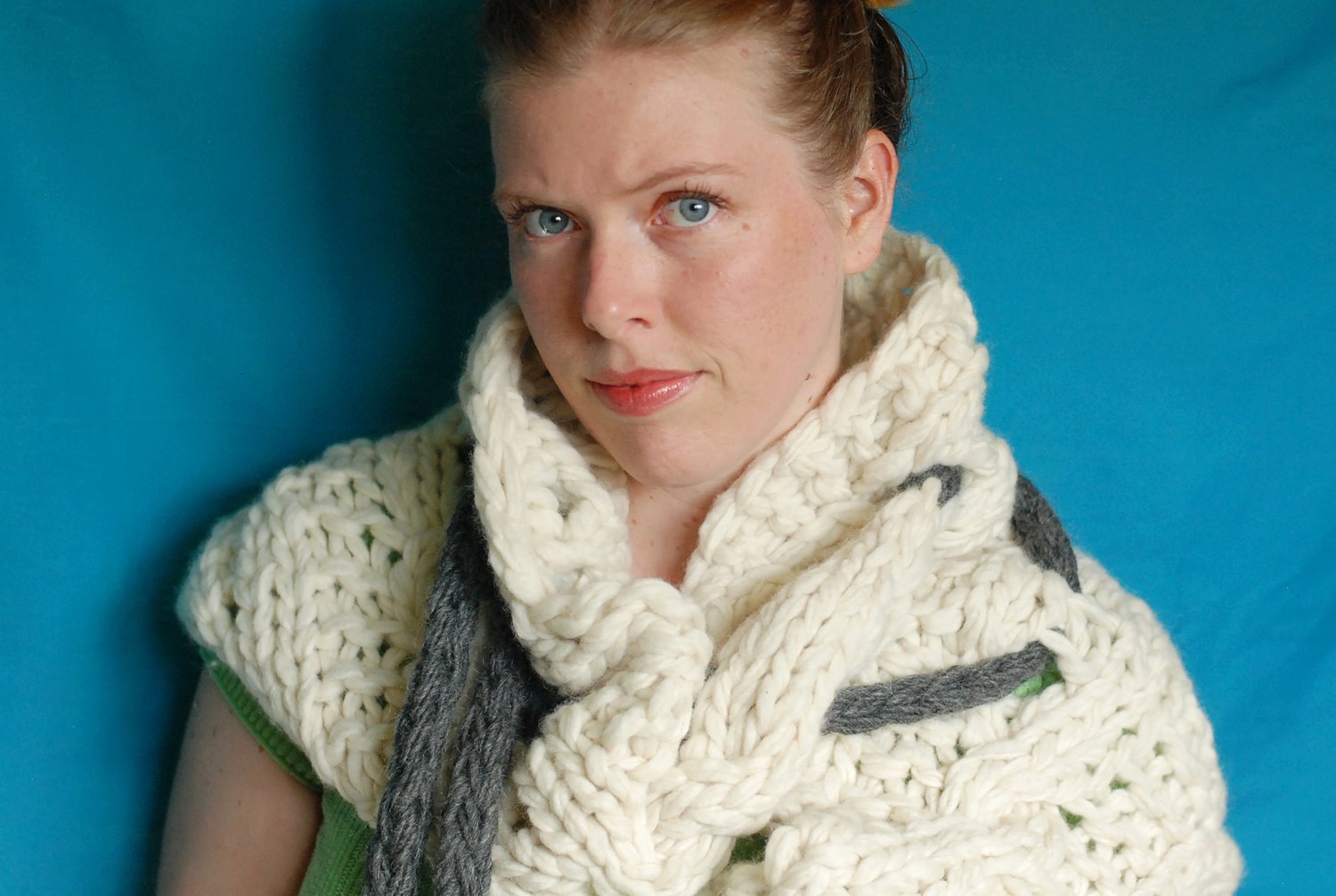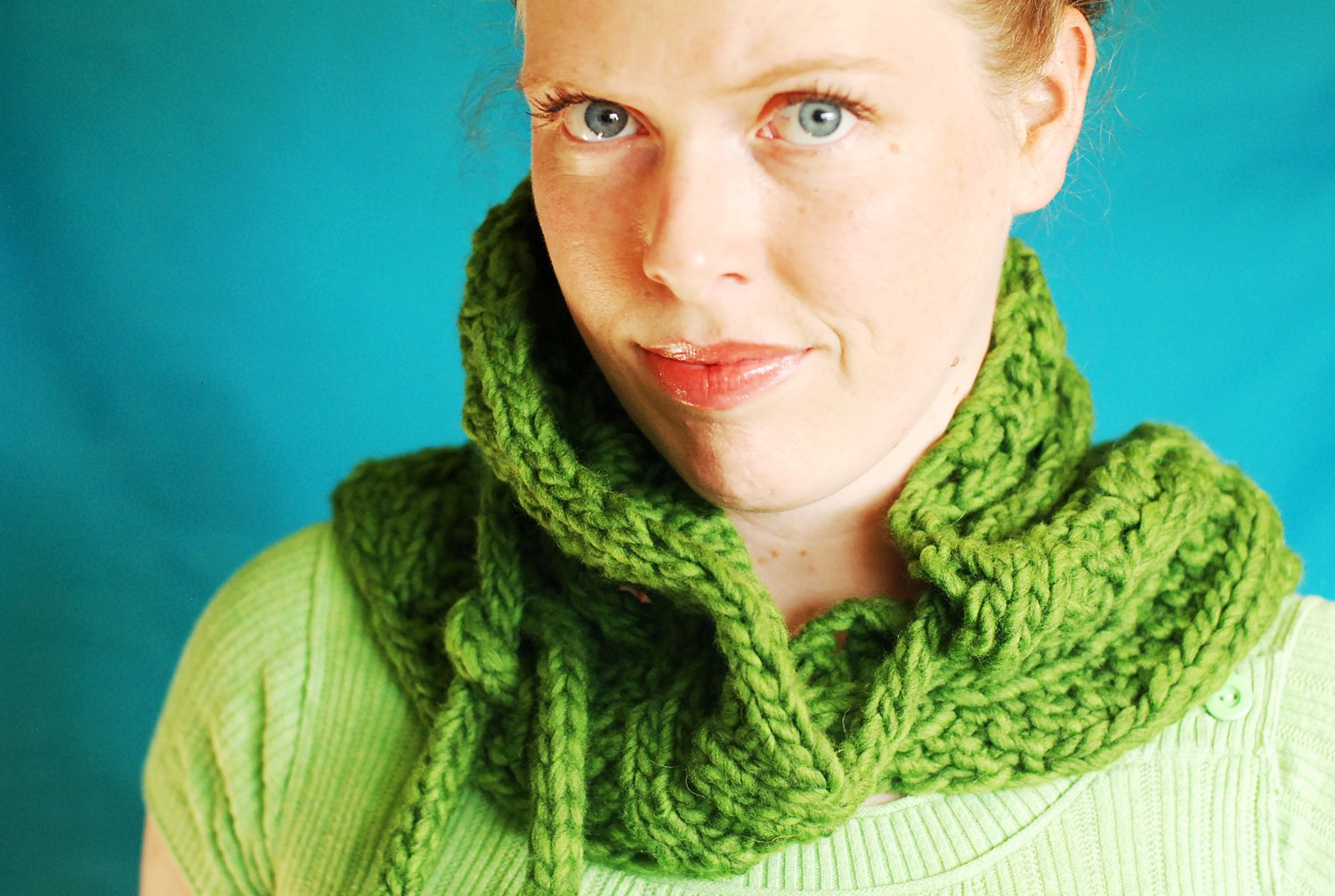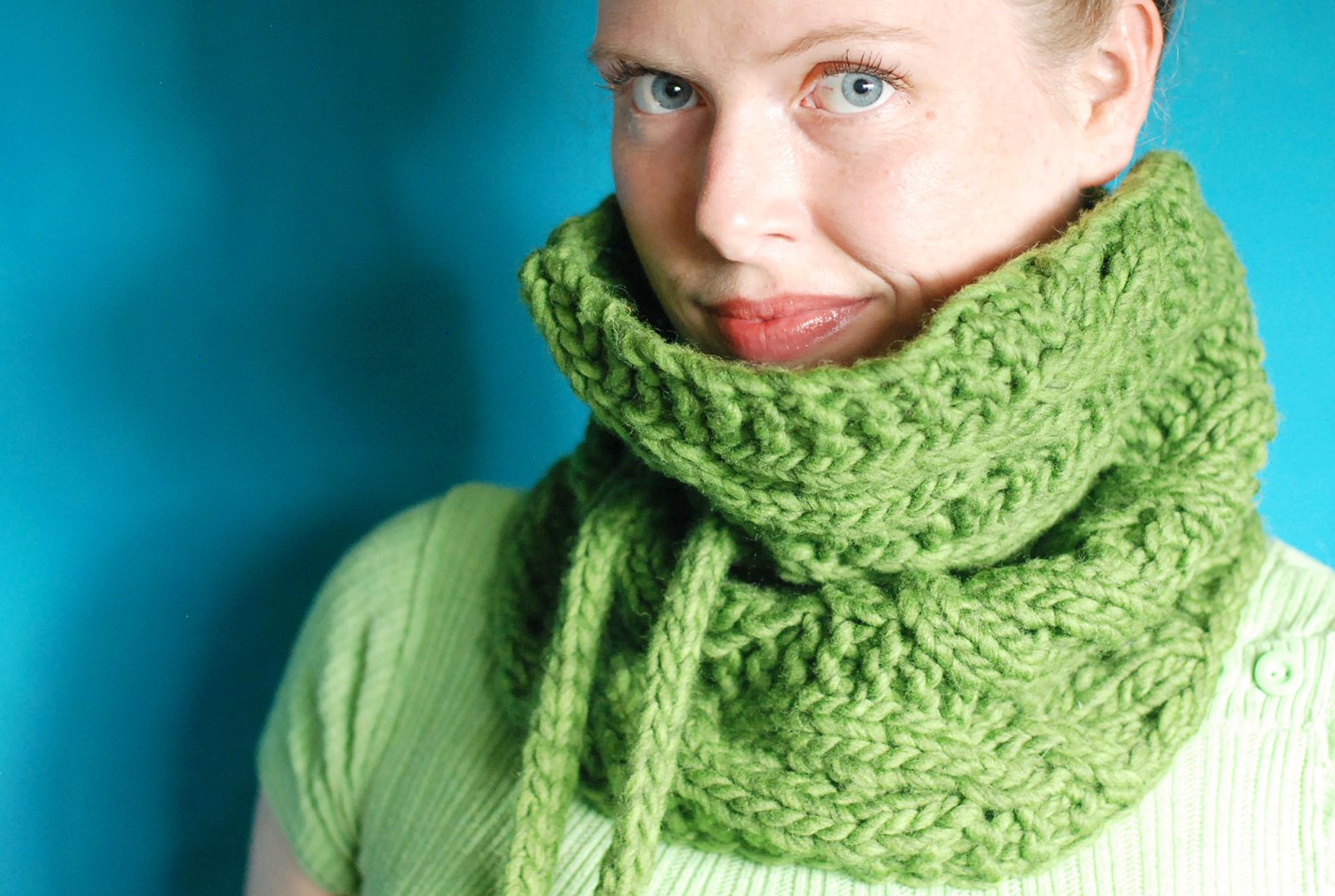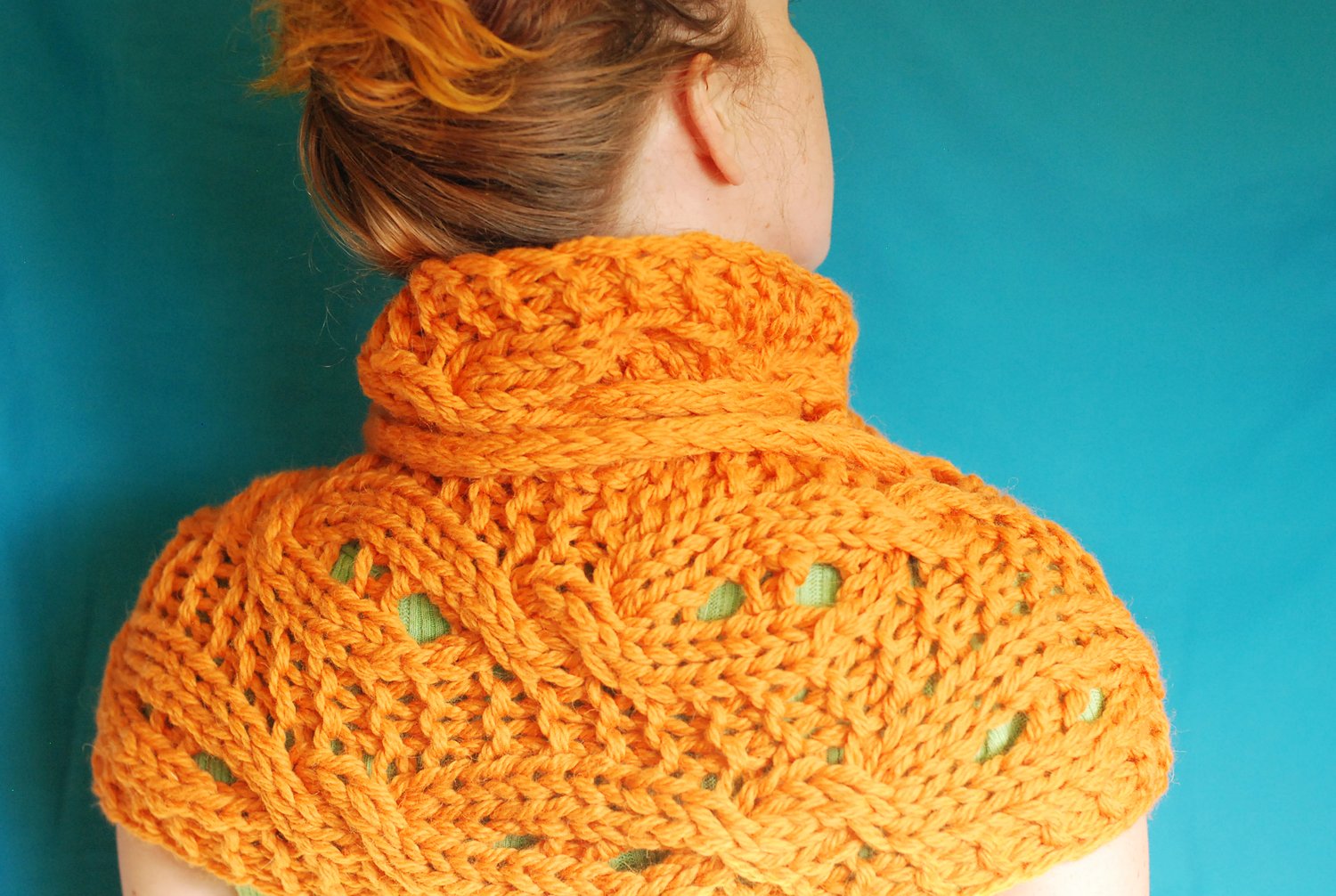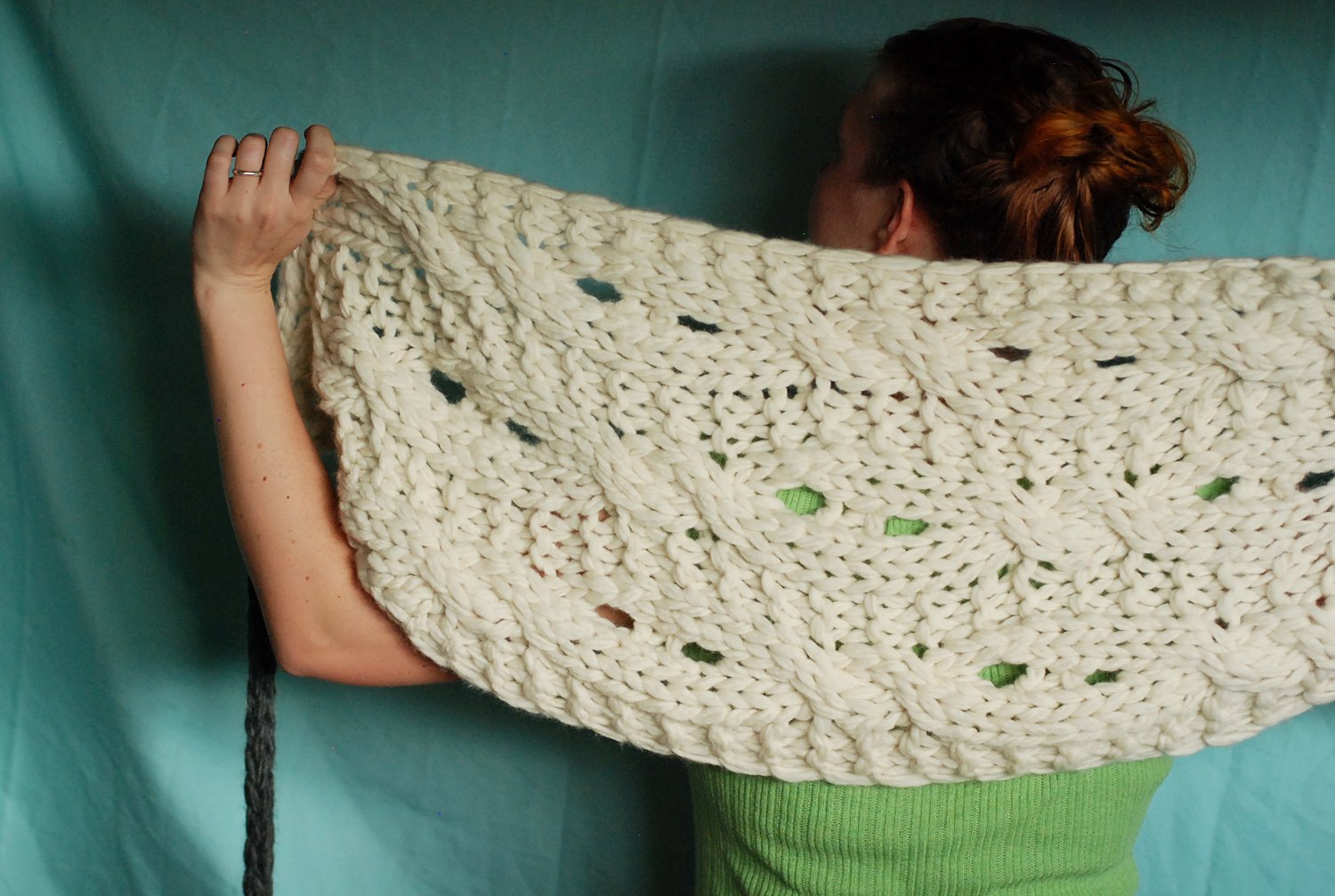 Lemmy
On Sale
Preview
asymmetrical cowl/wrap featuring cables, eyelet holes, and i-cords which allow for a variety of wearable styles
This is part of the 
Bulk Trio
: each individual pattern is $6 or the set of all three is $12.
pattern for any gauge, ideal for bulky to super bulky weights
cables and garter stitch make for extra squishiness
make it as big (or small) as you want
two width options, which vary depending on gauge
any gauge can be knit as long as you like
tutorial included for triple stranding yarn as you knit
large wide piece can be worn as a shoulder wrap or giant cowl
can also be made as a narrow scarf or a headband
You'll Need
bulky or super bulky weight yarn, or a finer weight to hold double or triple stranded - estimates listed below are very general approximations (for yardage estimates only, sizes small(medium, large) are given here, with small being a smaller cowl, medium being either a wider/big cowl or narrow scarf, large being a big/wide piece or long scarf)- bulky: 150(300, 450) yards / 140(275, 410) meters; super bulky: 130(250, 380) yards / 120(230, 350) meters; extra super bulky (or triple stranded bulky): 100(140, 180) yards / 90(130, 170) meters
optional approx 20-40 yards/meters contrasting color yarn in same weight for contrasting i-cords
circular needles sized to work with your yarn — any length circular will work, 24-32 inch / 60-80 cm is recommended (you can also use long straight needles plus a pair of double points if you prefer, instead of a circular)
Cables mix with eyelet holes in this asymmetrical piece complete with i-cords at each end, which can be woven through those holes in tons of configurations, wrapping the cozy, squishy knitwear around your neck and shoulders as you like.
Lemmy has the potential to be an instantly satisfying quick-knit wrap in mega super bulky yarn, or a longer-term-knit loop-able scarf in a finer gauge, making this pattern great for reuse over and over as your knitting moods change. It's a fun way to use a large quantity of yarn, by triple stranding it, or a fat skein of super bulky.
The orange sample is aran weight yarn held triple stranded; the white sample is bulky weight yarn held triple stranded; the green sample is super bulky weight yarn (single stranded). A photo tutorial is included in the pattern for triple stranding your yarn as you knit!
The entire pattern is written, and the middle repeat section is also charted. There are two width options, and the length can be as long as you want, as the middle section can be repeated as many times as you like (or as many times as your yardage will allow).