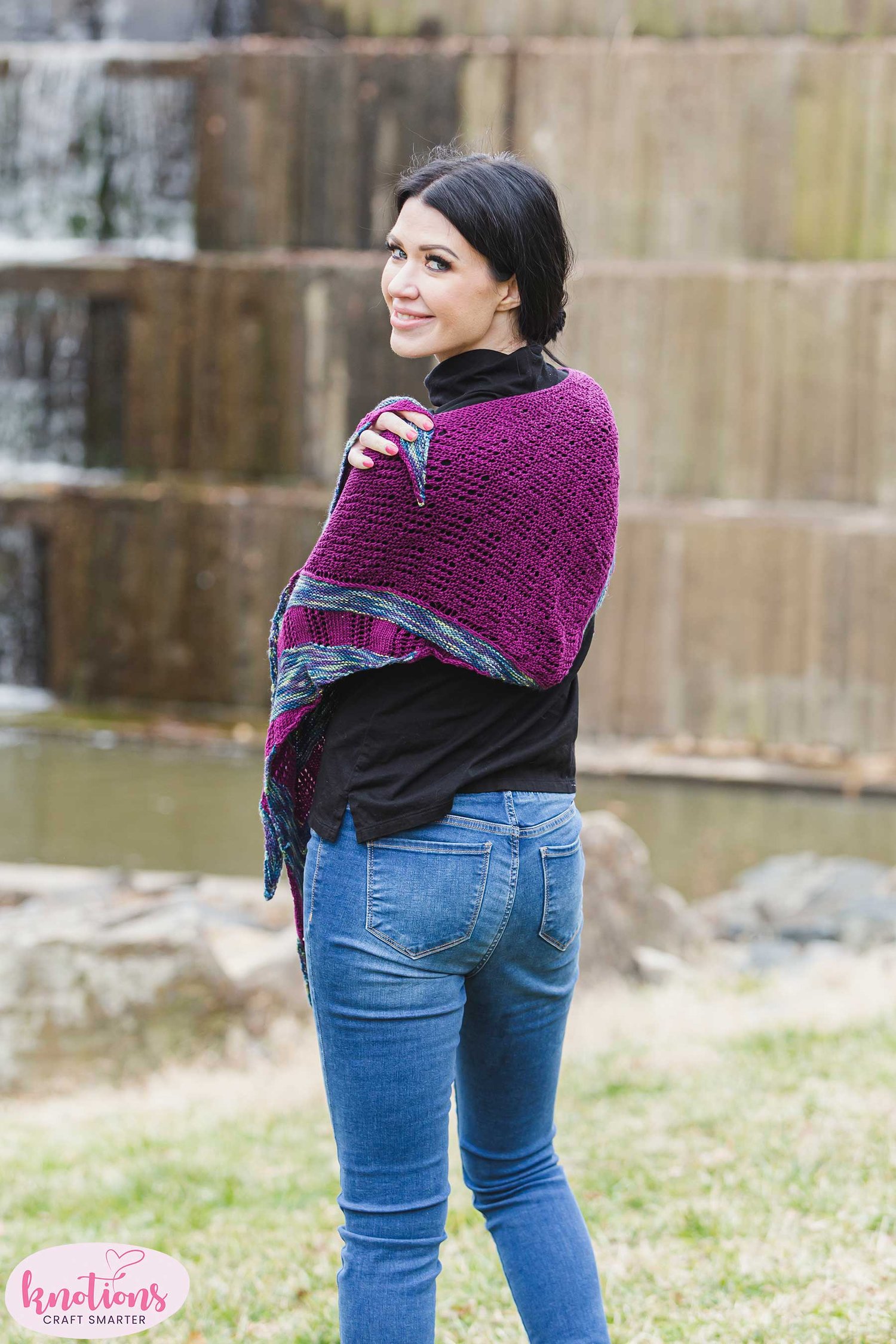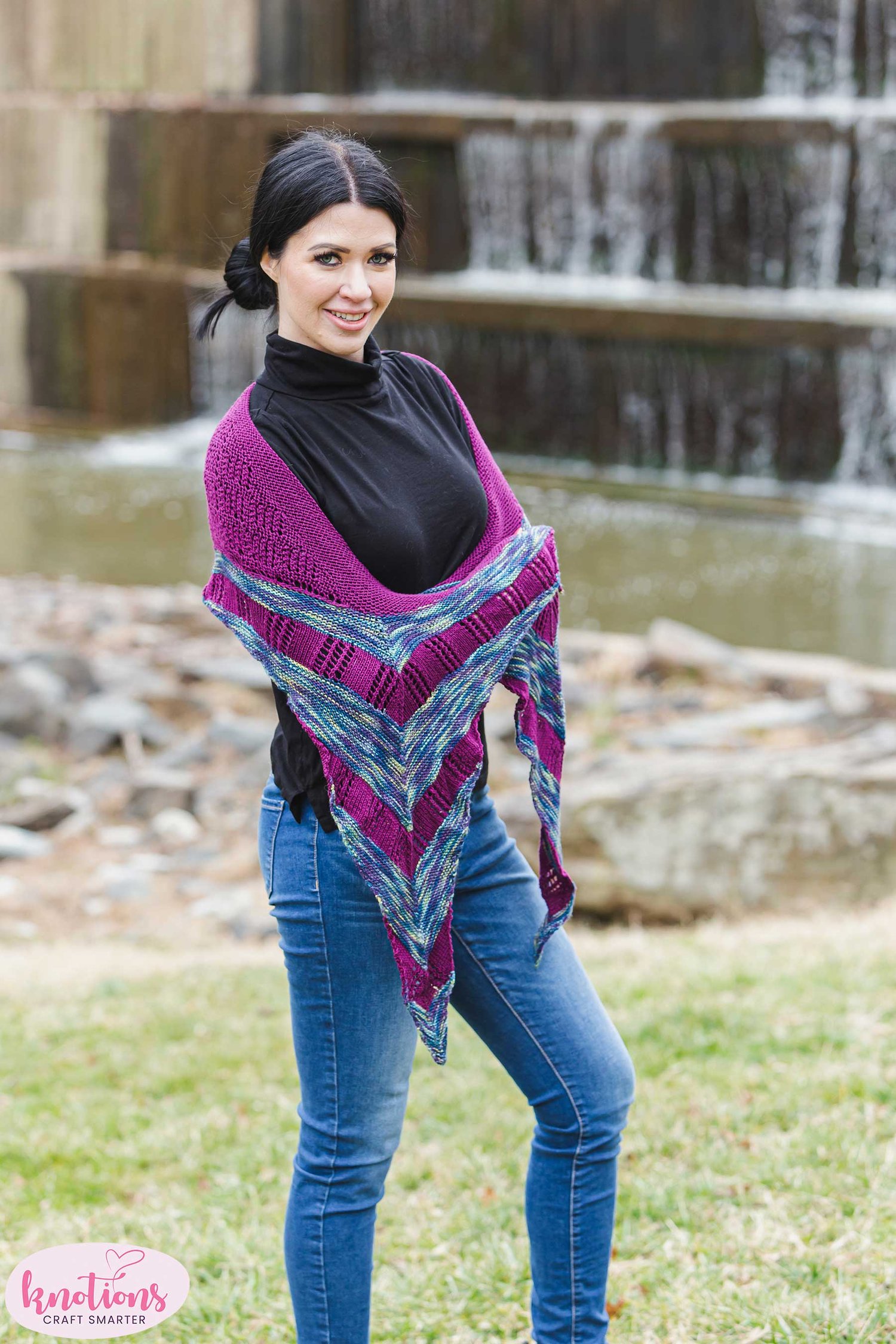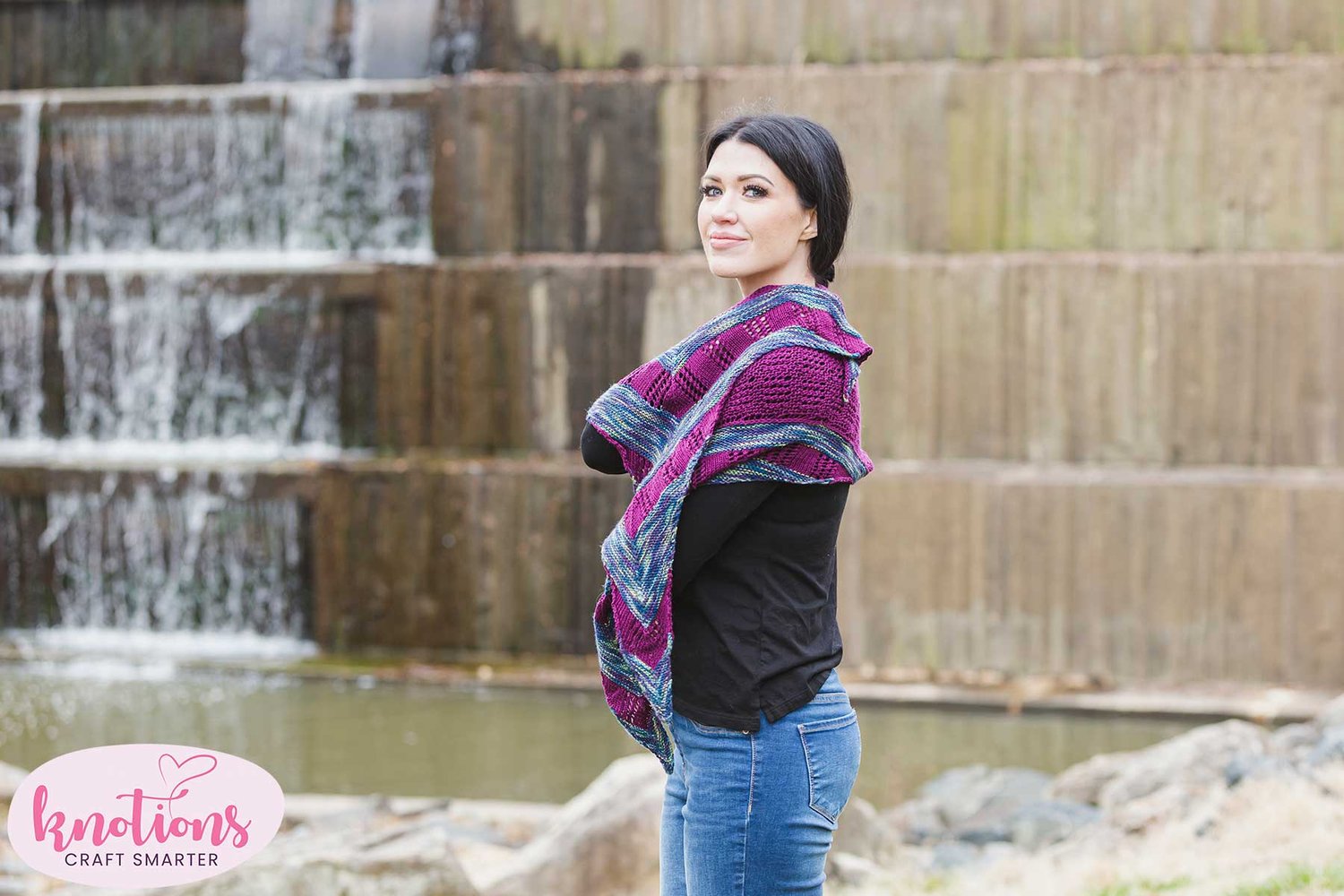 Anticipation Shawl Pattern
Pair a variegated or speckled yarn with a solid for this pattern and let them work together to create a unique and cozy pattern.
The shawl is begins with 2 shallow triangles, started from the outside, which are then connected with a diamond shape and short-rows.
This construction creates a beautiful, unique shape, which stays well on your shoulders, drapes around you and keeps you warm.