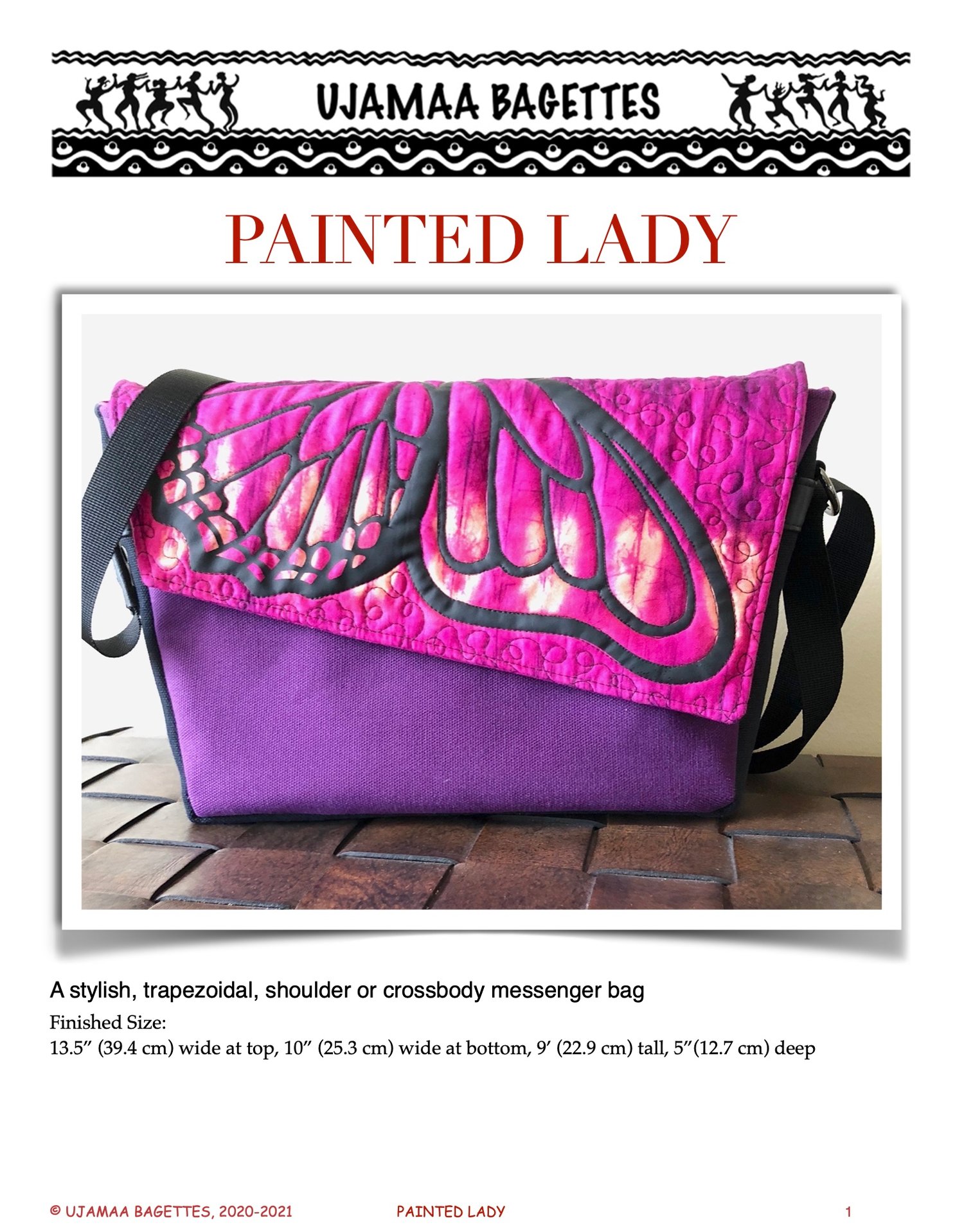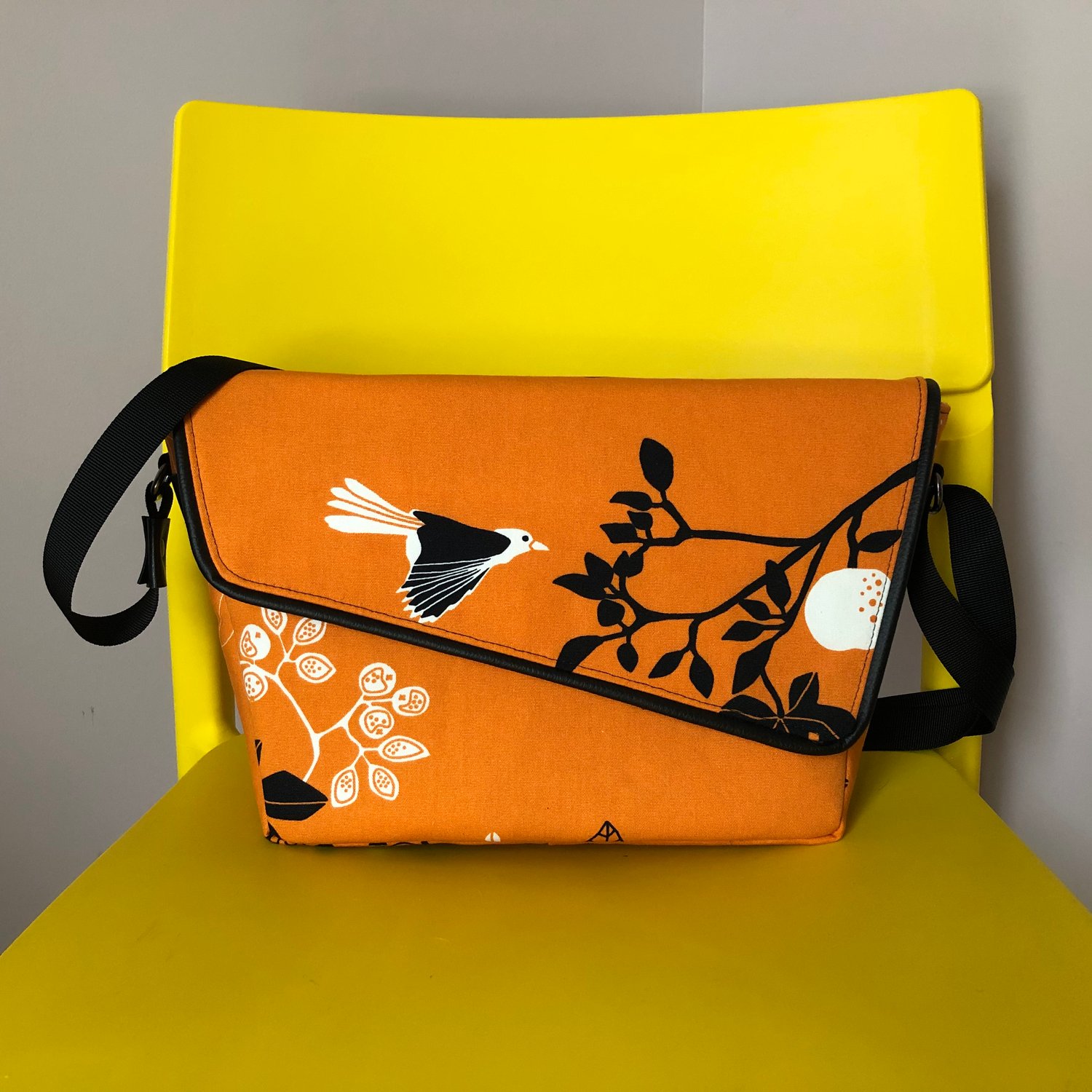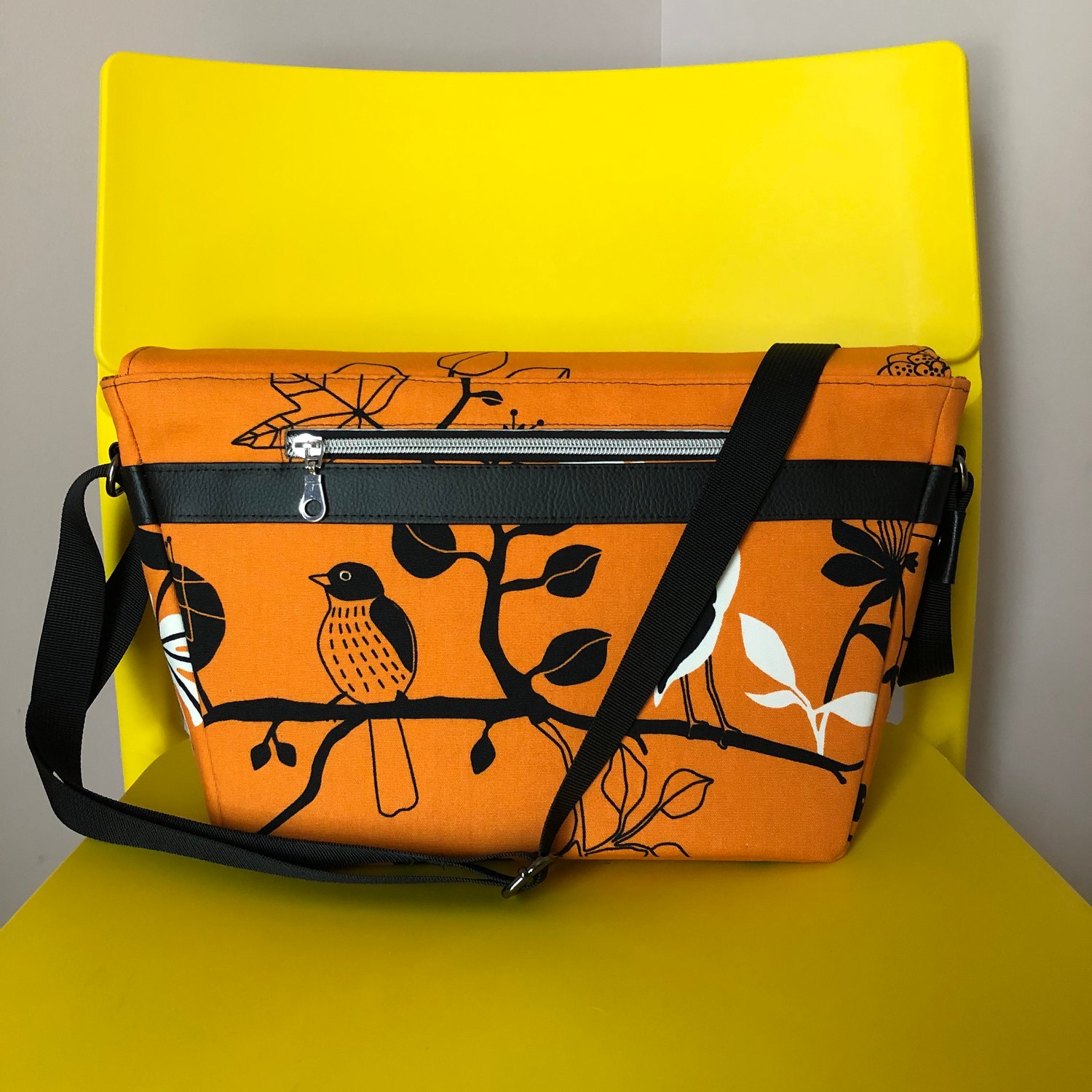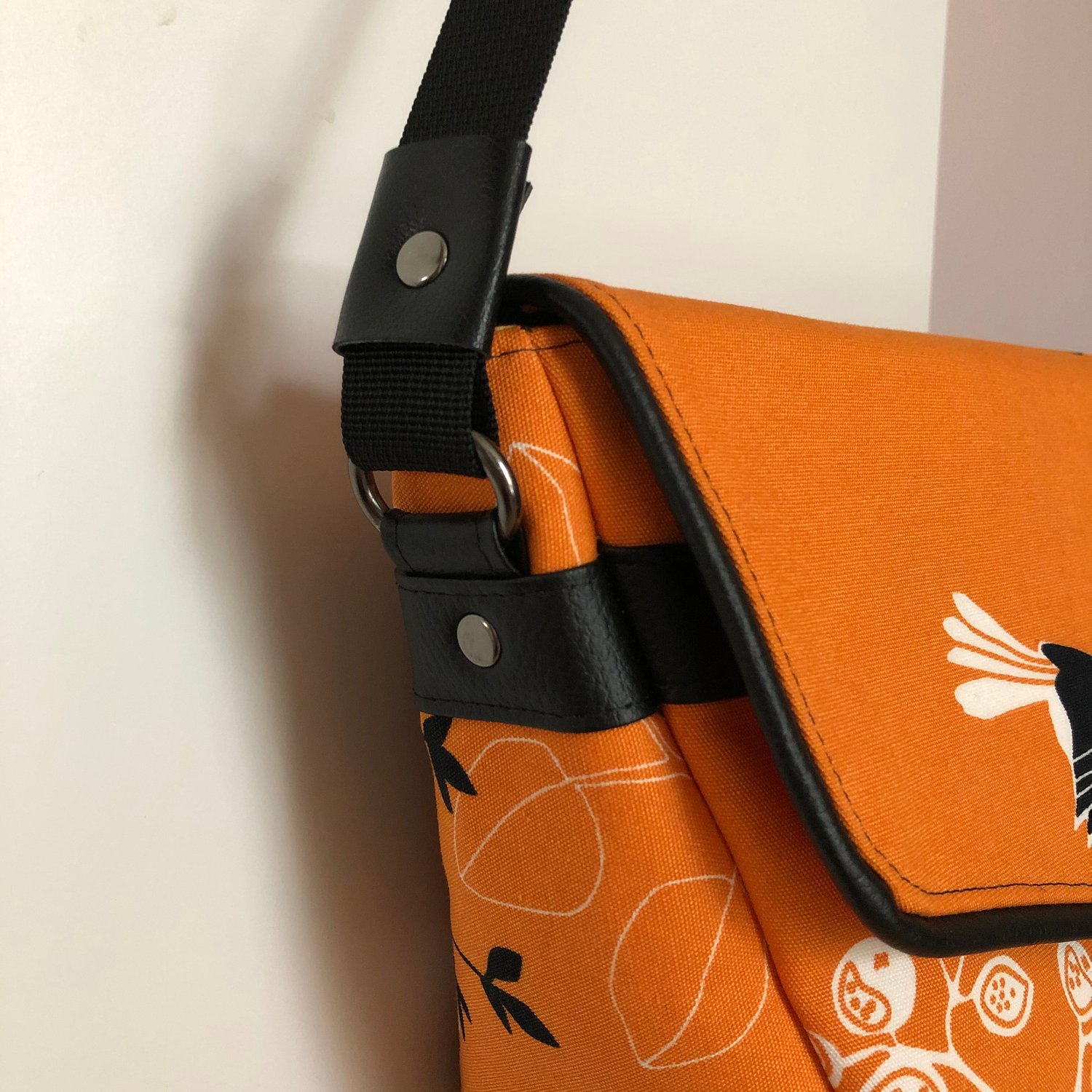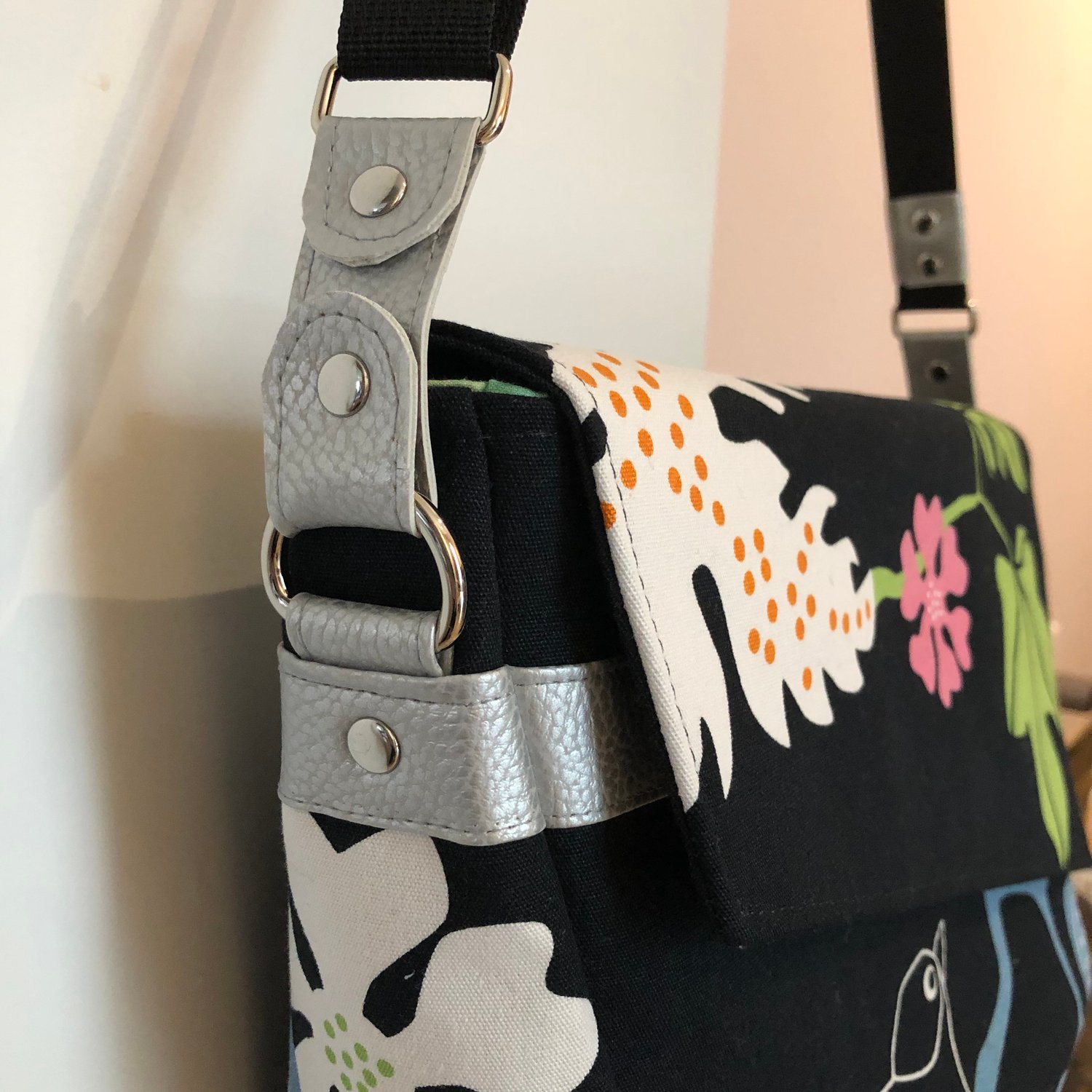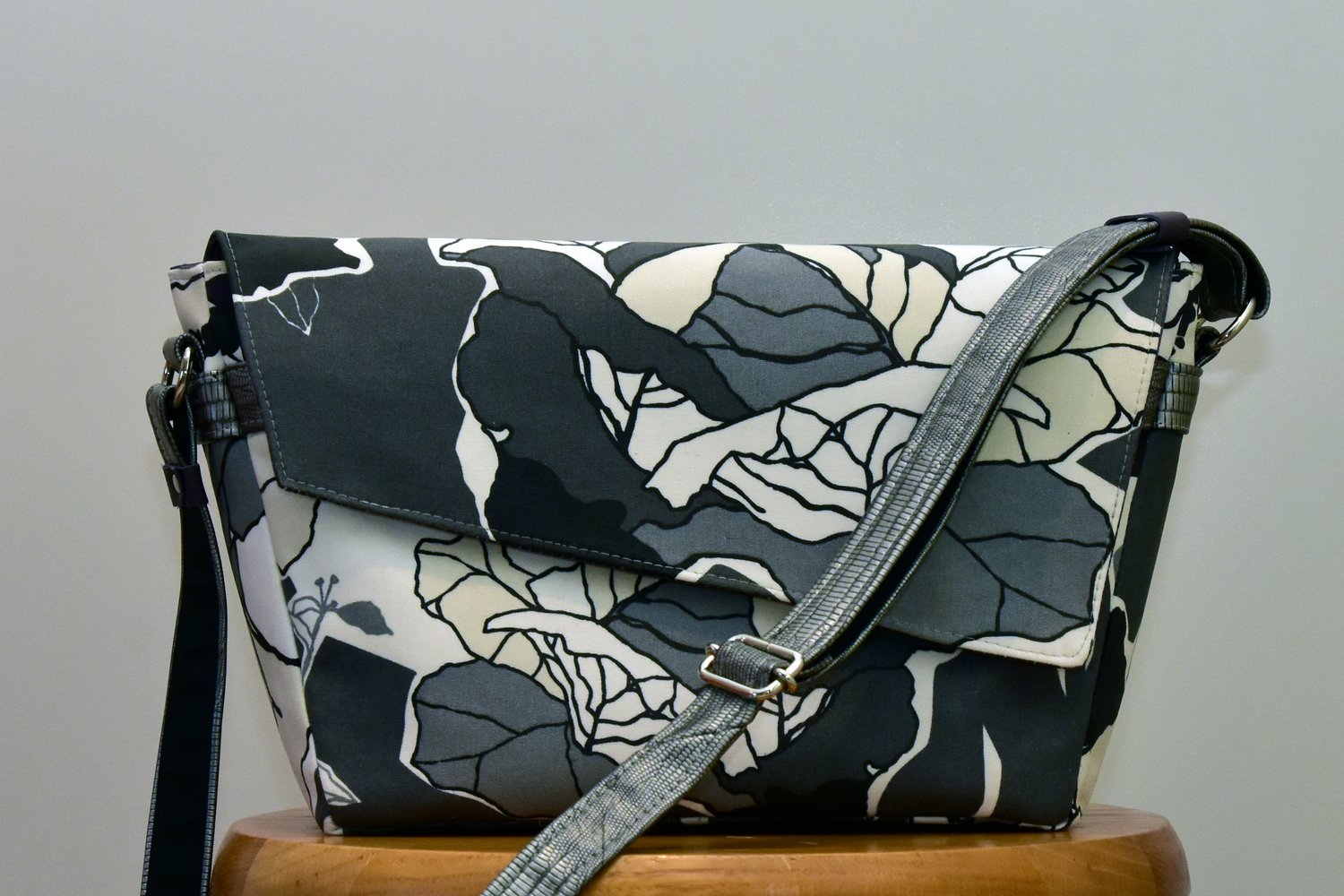 PAINTED LADY - Pattern for a stylish messenger bag
On Sale
CAD9.75
This is a digital pattern - NOT a finished product. Sorry, no returns.
PAINTED LADY (Vanessa cardui) is one of the more familiar butterflies in the world since it inhabits every continent except Australia and Antartica. This butterfly can travel up to 100 miles a day when migrating. Our PAINTED LADY is a compact, stylish, shoulder or cross-body messenger bag with many pockets inside and outside and we hope that she too will travel world-wide - including Australia. We hope you love her.
FEATURES:
An attractive trapezoid shape
An asymmetric front fold-over flap (wing) that secures with magnetic snaps and is perfect for embellishing
Hidden, but convenient, zippered pocket under the front flap
A second exterior zippered pocket on the back
Deep in the heart of PAINTED LADY, find a full-width, divided slip pocket and a zippered pocket for organized inside storage
Firm structure is derived from layered elements, fusible fleece and firm stabilizer
PAINTED LADY is well suited to canvas or other sturdy fabric.
The lining fabric can be quilting-weight cotton or sturdier stuff such as commander (cotton poly blend with a hard surface) or light-weight canvas
The pattern includes directions for a self made shoulder strap with three fastening variations but appropriate width webbing can be used for a sturdy but more casual look.
PATTERN INCLUDES:
Drafted pattern pieces
A few measured pieces and a link to Rapidsizer if you prefer to have paper pieces
Tips for stabilizers and strap fastening variations
Many detailed, coloured drawings of construction
Handy cutting id tags
This project is suited to a beginning bag maker. None of the construction is difficult but attention is required when cutting due to the asymmetry of the flap. The pattern is suited to sewing on a domestic sewing machine.
MATERIALS and SUPPLIES:
Exterior
2/3 yard (0.6 metre) of 45" (115 cm) wide fabric such as canvas, twill, cordura, or equivalent piece of cork fabric
10" (25 cm) strip the width of fabric for Decorative Strips and Shoulder Strap - Consider fabric, vinyl or cork.
Lining
1-1/4 yard (1 metre) 45" (114 cm) wide quilting-weight cotton or medium-weight 
Interfacing
3 yards (2.75 m) 22" (56 cm) wide woven fusible interfacing such as Pellon SF101.
1 piece 31" x 3"(79 cm x 8 cm) of firm non woven interfacing such as Pellon 809 for exterior and interior zippered pocket facings
Stabilizer
1/3 yard ( 0.3 m) Fusible Fleece
10" x 5" (25 cm x 12.5 cm) Peltex or other firm base stabilizer
OPTIONAL - 14" x 9" (35 cm x 23 cm) piece Peltex or plastic grid for BACK STABILIZER
Notions
2 - 8" #5 zippers for Exterior Zippered Pocket or 2 10" lengths of zipper tape and 2 sliders.
1 - 8" #3 zipper for Inside Zippered Pocket or 10" #3 zipper tape and one slider.
2 - 1" (2.5 cm) swivel hooks for SHOULDER STRAP - Unless using direct fastening or Bridge. See Page 18.
1 - 1" (2.5 cm) adjustable slider for SHOULDER STRAP
2 - 1" (2.5 cm) D-rings
2 magnetic snaps
4 or 6 - bag feet
Rivets
Optional
Double sided tape
Erasable marking pen. Be certain this will erase from your fabrics.