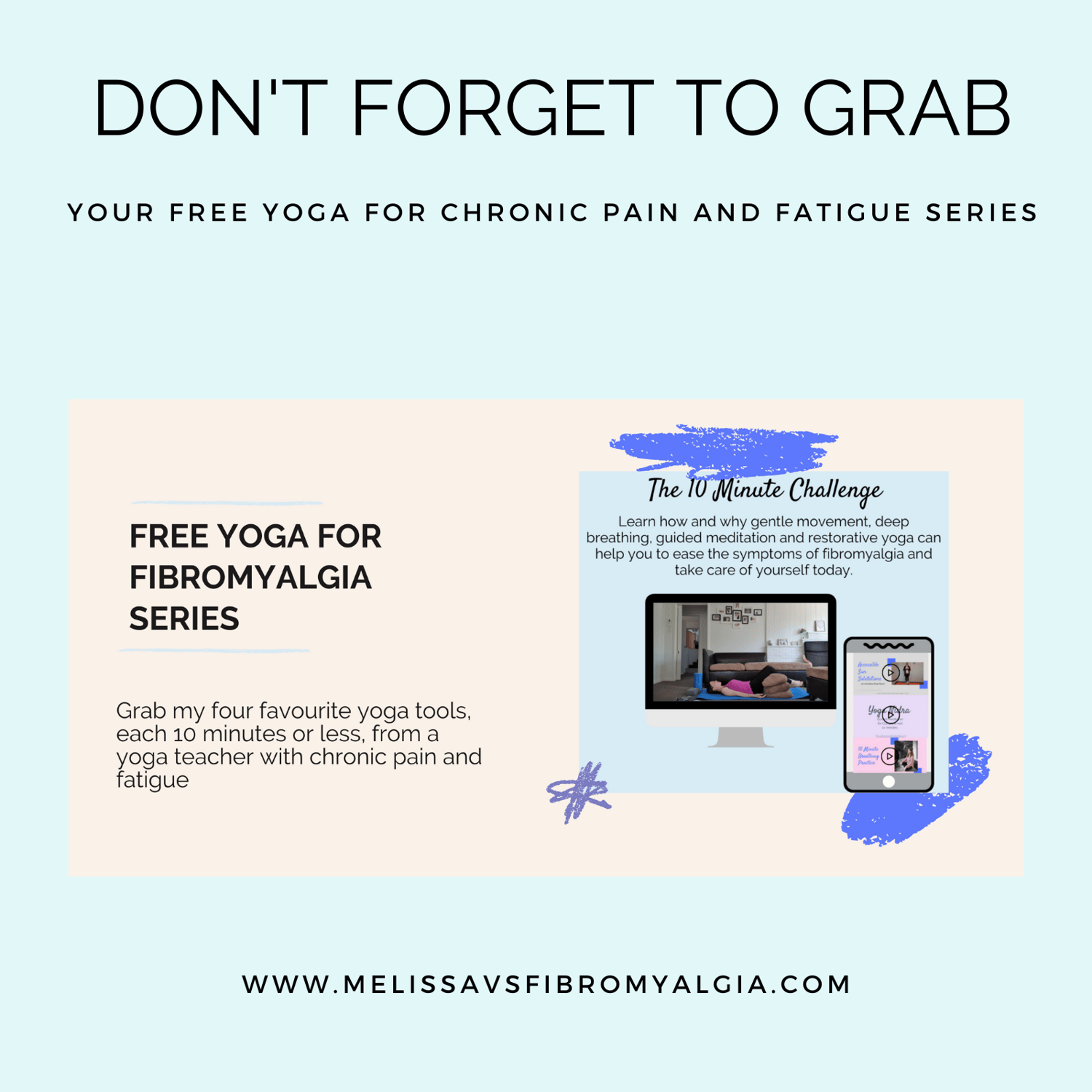 My Daily Health Log Printable
On Sale
Tracking the patterns in our daily symptoms can make a huge difference in ensuring what we are doing is working and helping us to fine-tune our approach. It also helps us to work better with our medical team.

This log gives you a way to track your health to get a good sense of these patterns.

Created by chronic symptom fighter, it is designed to be easy to use and not all-consuming. We want the data but we don't want to spend all day dwelling on our symptoms!

Melissa Reynolds is a chronic symptom fighter, yoga and meditation teacher, mama, author and is madly passionate about helping busy people craft and achieve their vision of thriving with chronic illness. She has personally improved her health and tracking her symptoms and experiments has been a key part of it.

Head over to www.melissavsfibromyalgia.com for a free yoga for chronic pain and fatigue series - and over 300 blog posts designed to help you manage chronic pain and fatigue.

I've chosen to make this available for "pay what you want". You can take it right now, for free. Please use it and benefit from it! All contributions toward my work gratefully received. You will be signed up to my newsletter list, it's basically an e-course on the key areas of managing chronic fatigue syndrome and fibromyalgia. You can unsubscribe at any time.