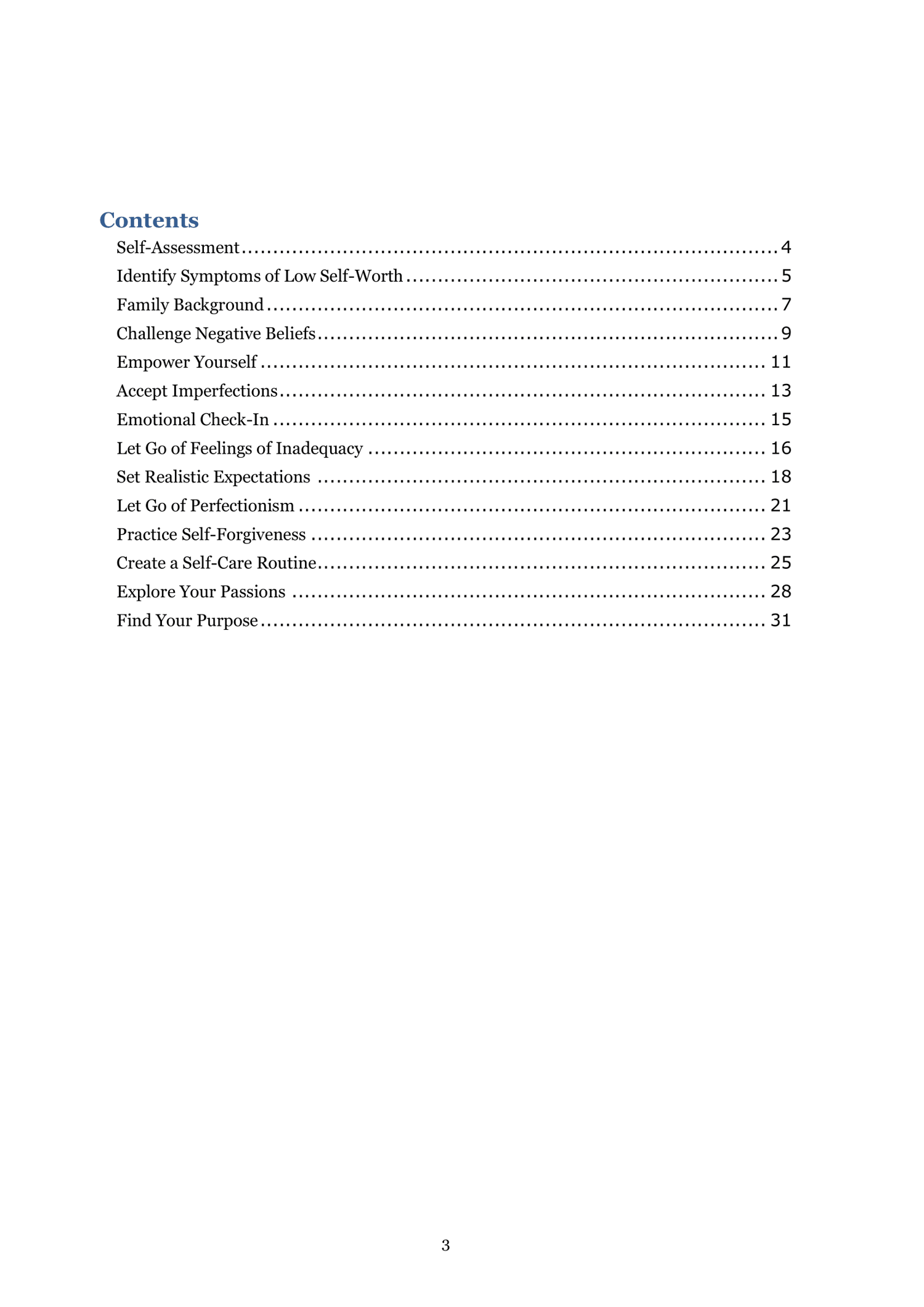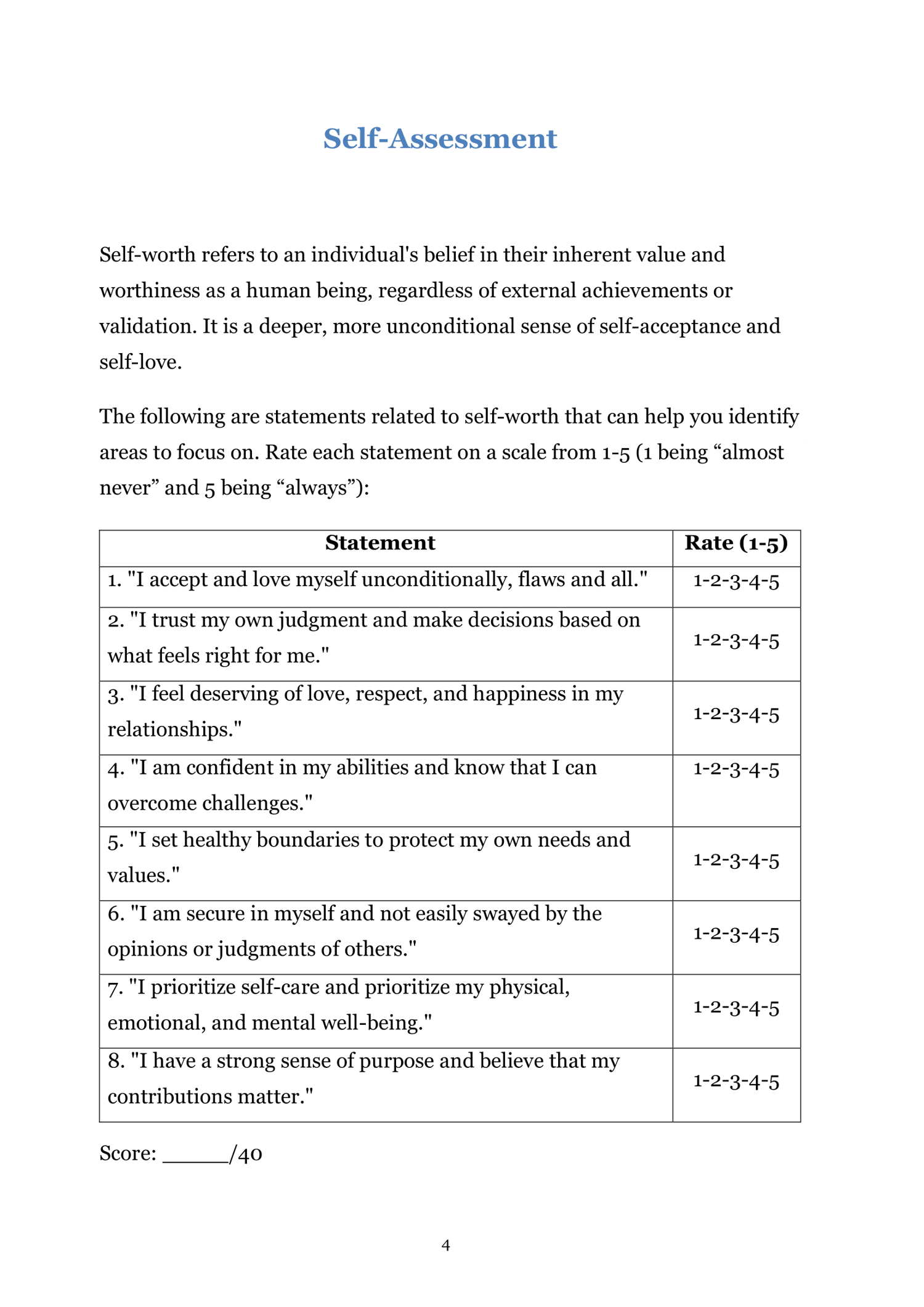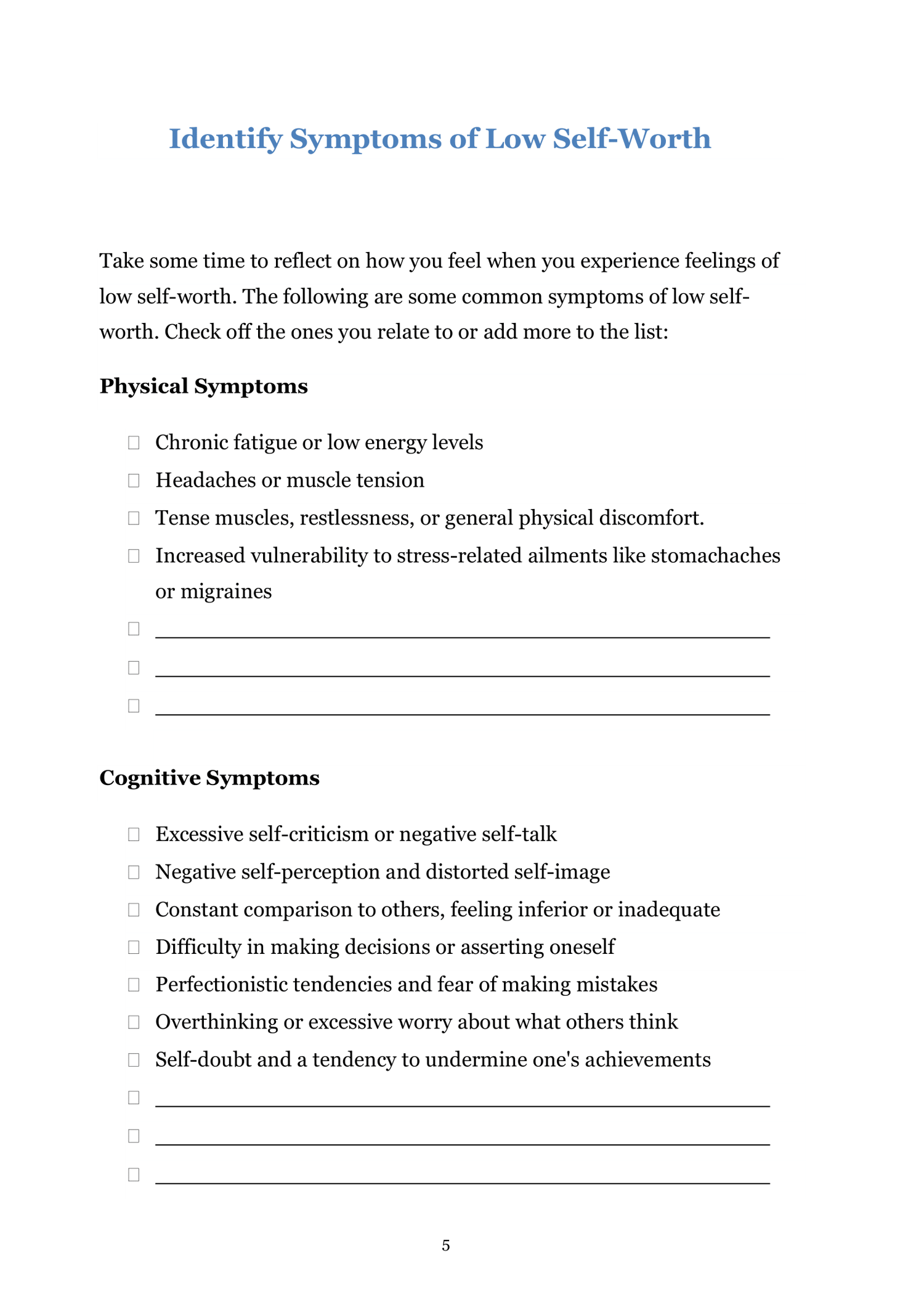 Self-Worth Worksheets
On Sale


READY TO EMBARK ON A JOURNEY OF SELF-DISCOVERY AND EMBRACE YOUR TRUE WORTH?
Do you often doubt your abilities and second-guess yourself?
Do you find it difficult to accept compliments or believe positive feedback?
Are you overly critical of yourself, constantly focusing on your flaws and shortcomings?
Do you frequently compare yourself to others and believe you never measure up?
Is it hard for you to prioritize self-care?
Do you have difficulty forgiving yourself for past mistakes or failures?
Are you reluctant to pursue your goals or dreams, feeling undeserving of success?
Self-worth worksheets help you counteract negative self-perceptions and recognize and cultivate a mindset shift towards focusing on what you value and appreciate about yourself rather than dwelling on perceived shortcomings.
+30 Pages of evidence-based activities and prompts
WHAT IS INCLUDED?
Self-Assessment
Identify Symptoms of Low Self-Worth
Family Background
Challenge Negative Beliefs
Empower Yourself
Accept Imperfections
Emotional Check-In
Let Go of Feelings of Inadequacy
Set Realistic Expectations
Let Go of Perfectionism
Practice Self-Forgiveness
Create a Self-Care Routine
Explore Your Passions
Find Your Purpose