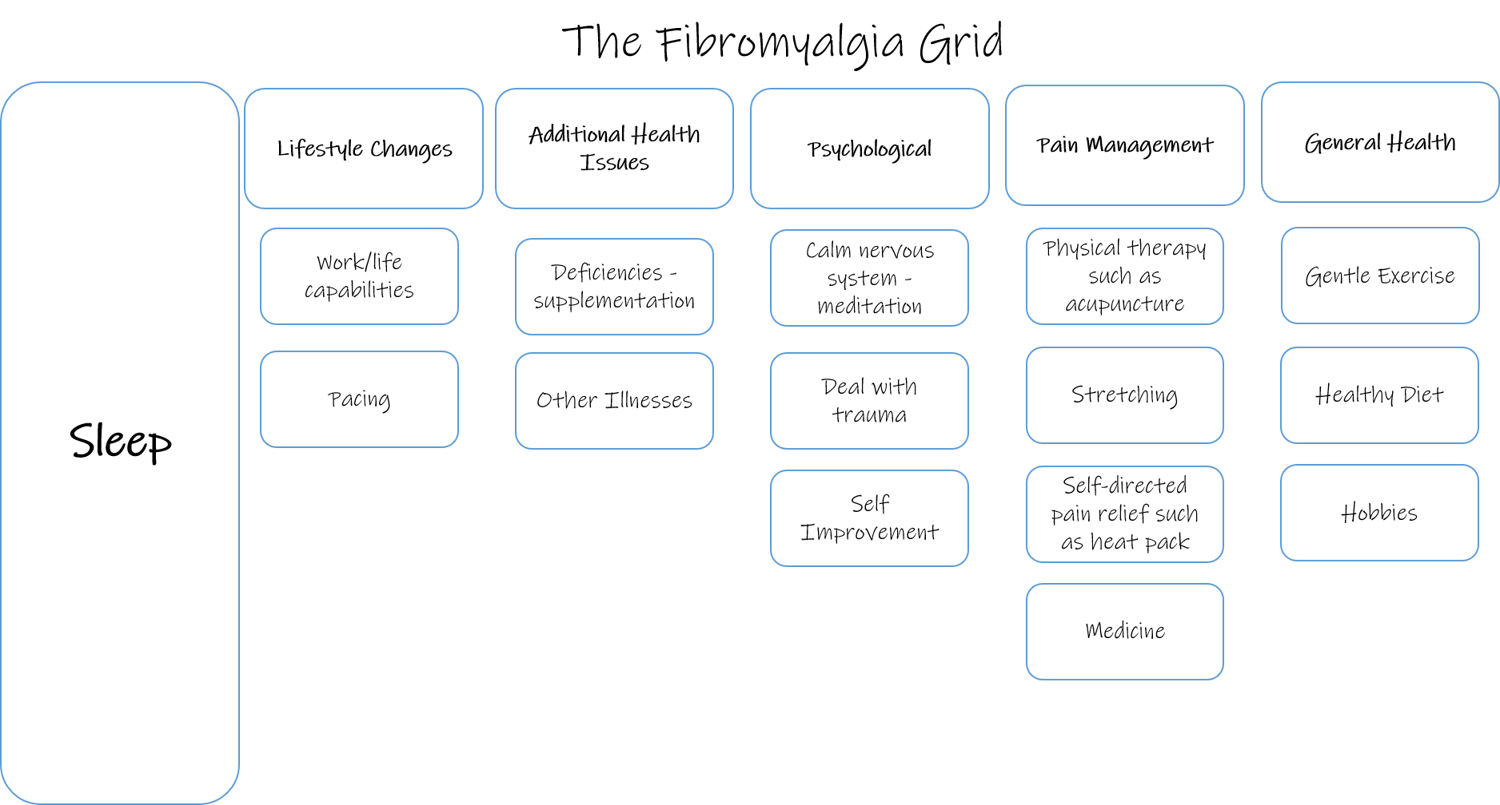 My Fibromyalgia Framework Full Workbook
On Sale
Are you living with chronic pain, chronic fatigue and insomnia? Do you want to make plans to fight these symptoms?
This is for you if you want:
Guidance through making your own symptom puzzle (the key things you need to tackle)
An introduction to the diagnosis and misdiagnosis conundrum and key books to read
A way to track your progress
Things you can enact today to help you sleep better and templates to help you plan
An introduction to central nervous system overactivity and some things to help with that
Many pain relief options to try right now and a plan for pain management
Knowledge about pacing and managing energy and fatigue 
To know how gentle movement and managing "normal human needs" can help
The Fibromyalgia Framework series gives you the tools to fight chronic pain, chronic fatigue and insomnia. It guides you through making
your
plans with tools you can enact
today 
to improve your quality of life.
In the first part I will show you my Fibromyalgia Framework, which will likely look different to yours on account of the unique nature of this illness and where we are on our journey. Then you can make your own.
My mission is to help you cut your journey down, I lost too much of my life to chronic pain, fatigue and insomnia, so I share what works for me in case it helps you.
How does the Fibromyalgia Framework Work?
The Fibromyalgia Framework Workbook is a 53-page PDF with all of the series lessons, templates, information sheets and space for notes to work through the content as a course. There are action points and the opportunity to share your journey with the team over at Melissa vs Fibromyalgia Facebook group and chat through your progress and questions.
Content
Part One – My Fibromyalgia Framework (the framework and puzzle pieces templates)
Part Two – Diagnosis, Misdiagnosis and Fibro Books
Part Three – Tracking Progress (daily health tracker template)
Part Four – Sleep (sleep diary and sleep hygiene plan templates with sleep hygiene tips sheet)
Part Five – Central Sensitivity/Overactive Nervous System (further reading and suggested activities to help)
Part Six – Pain Management (natural pain relief mechanisms sheet, my pain management plan, my medicine list and my flare list templates)
Part Seven – Fatigue (22 ways to increase your energy sheet)
Part Eight – Normal Human Needs (Yoga and meditation resource list)
The templates provided are based upon templates available in my Etsy store and these alone cost more than the cost of this entire workbook!