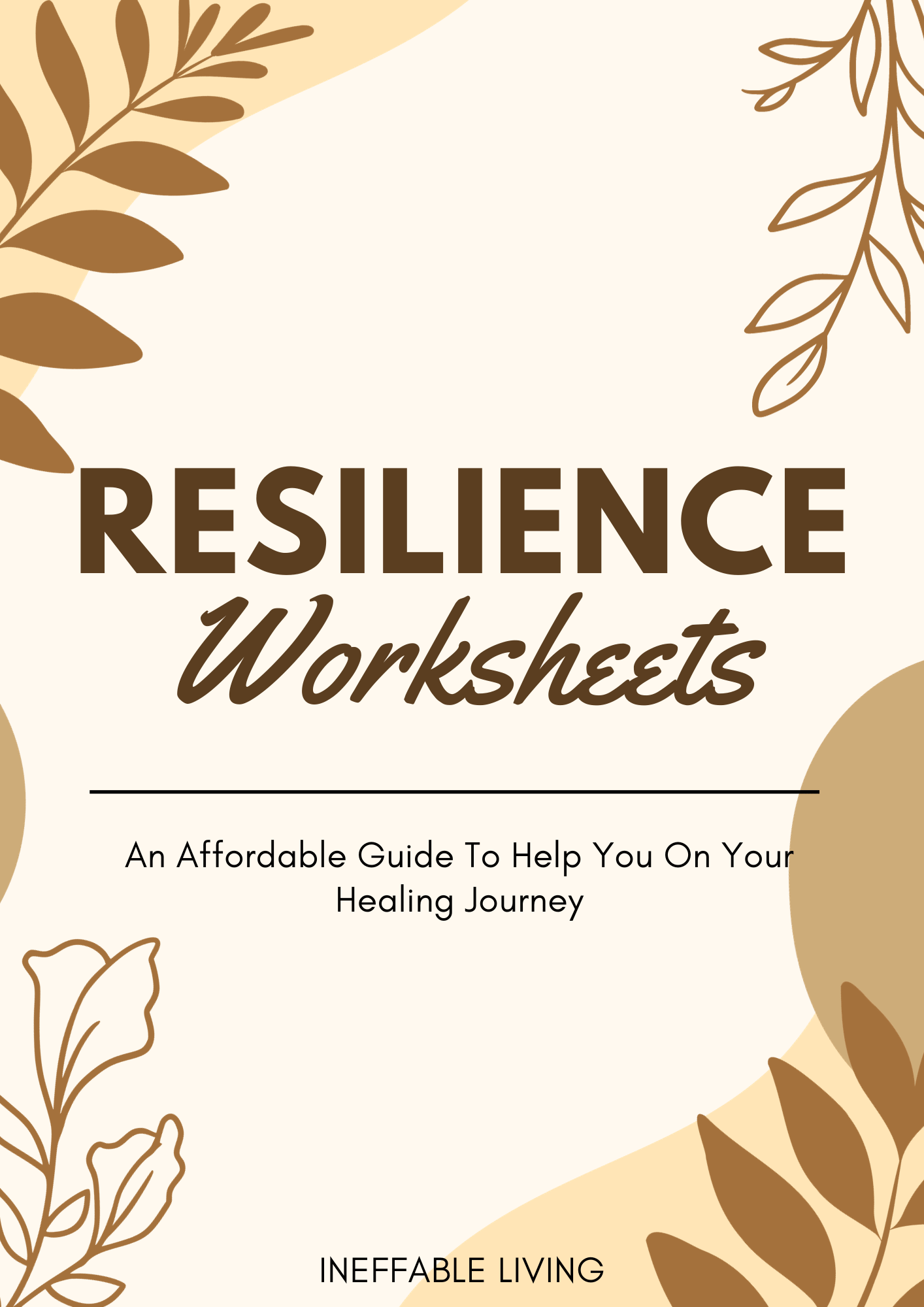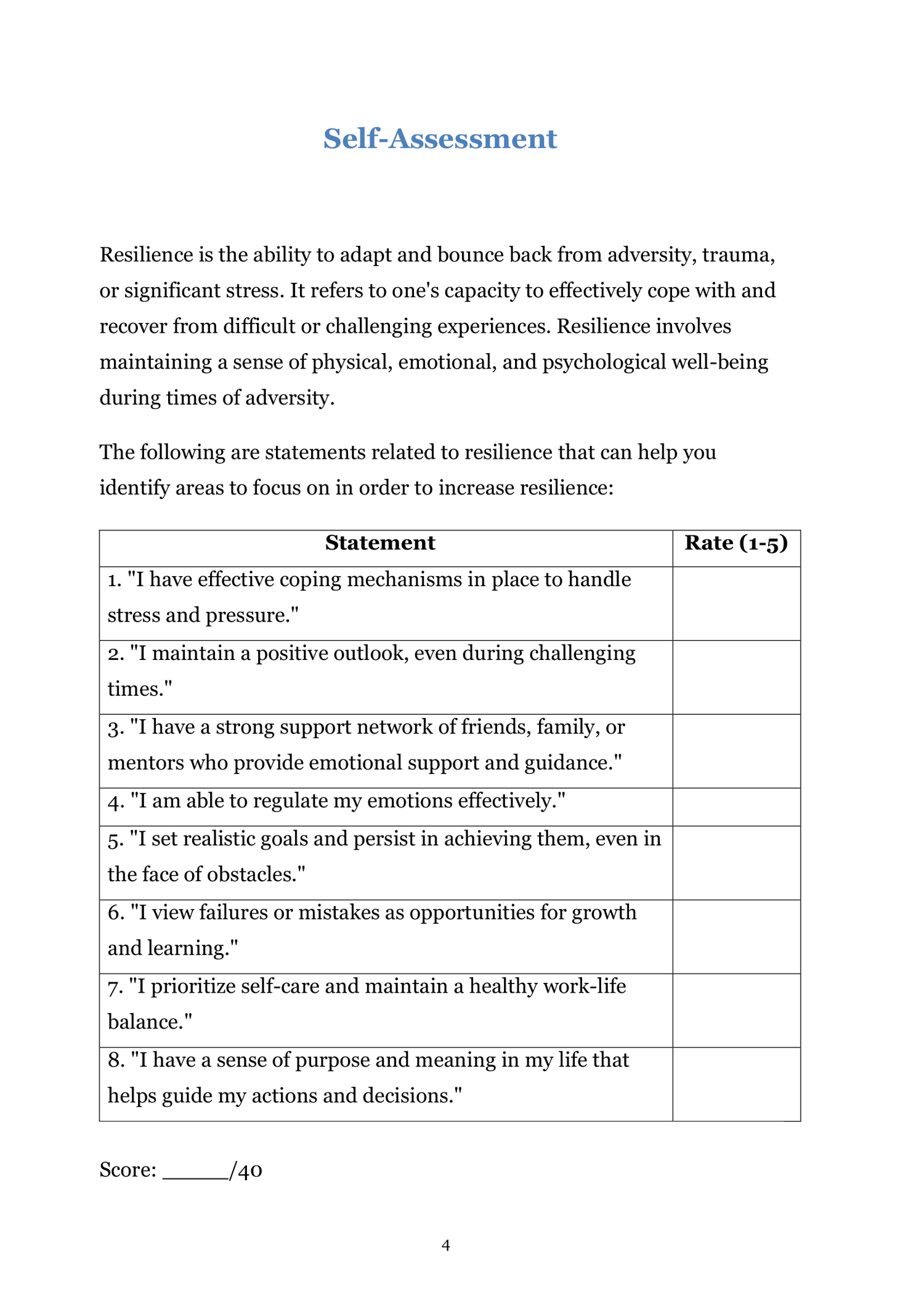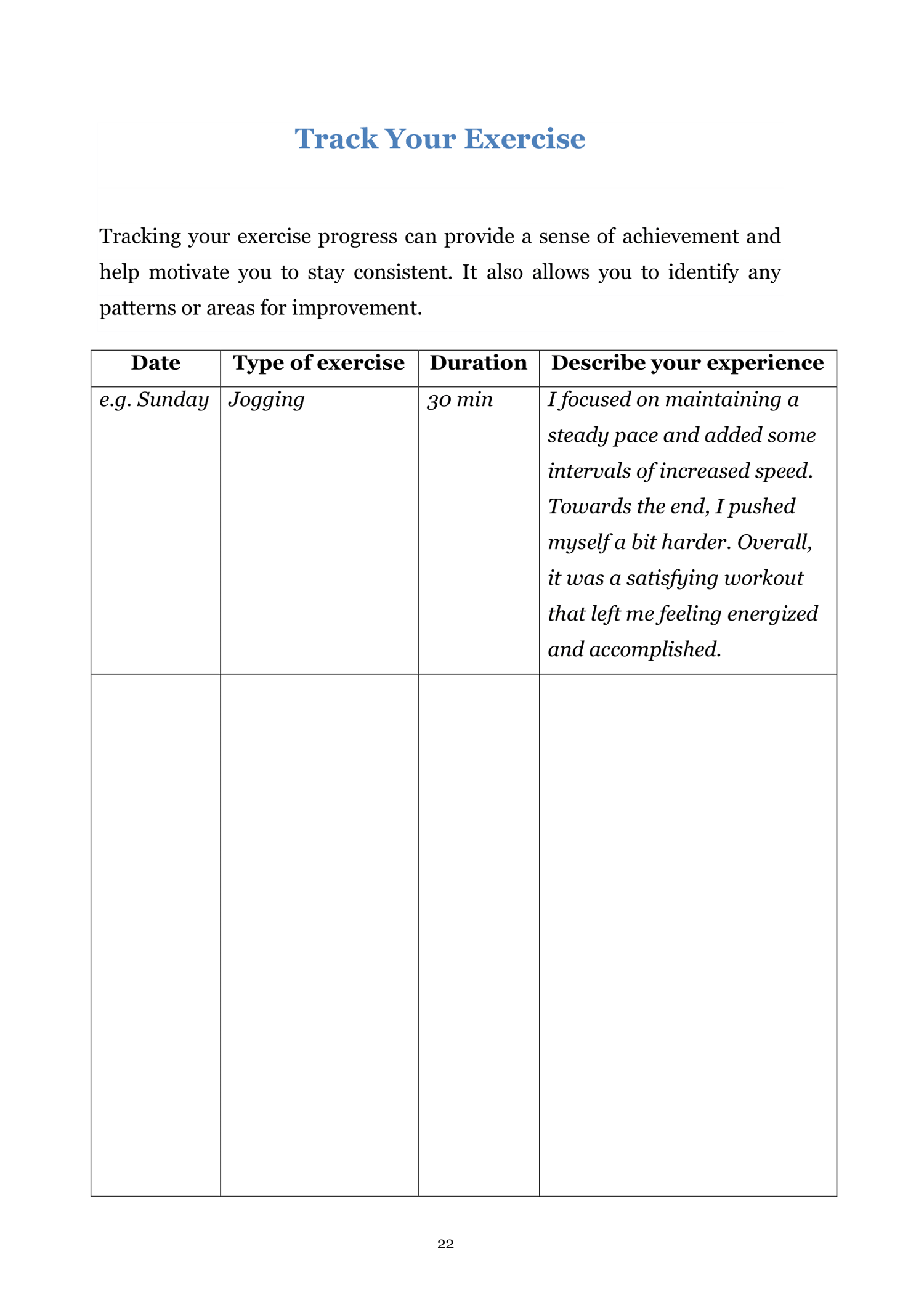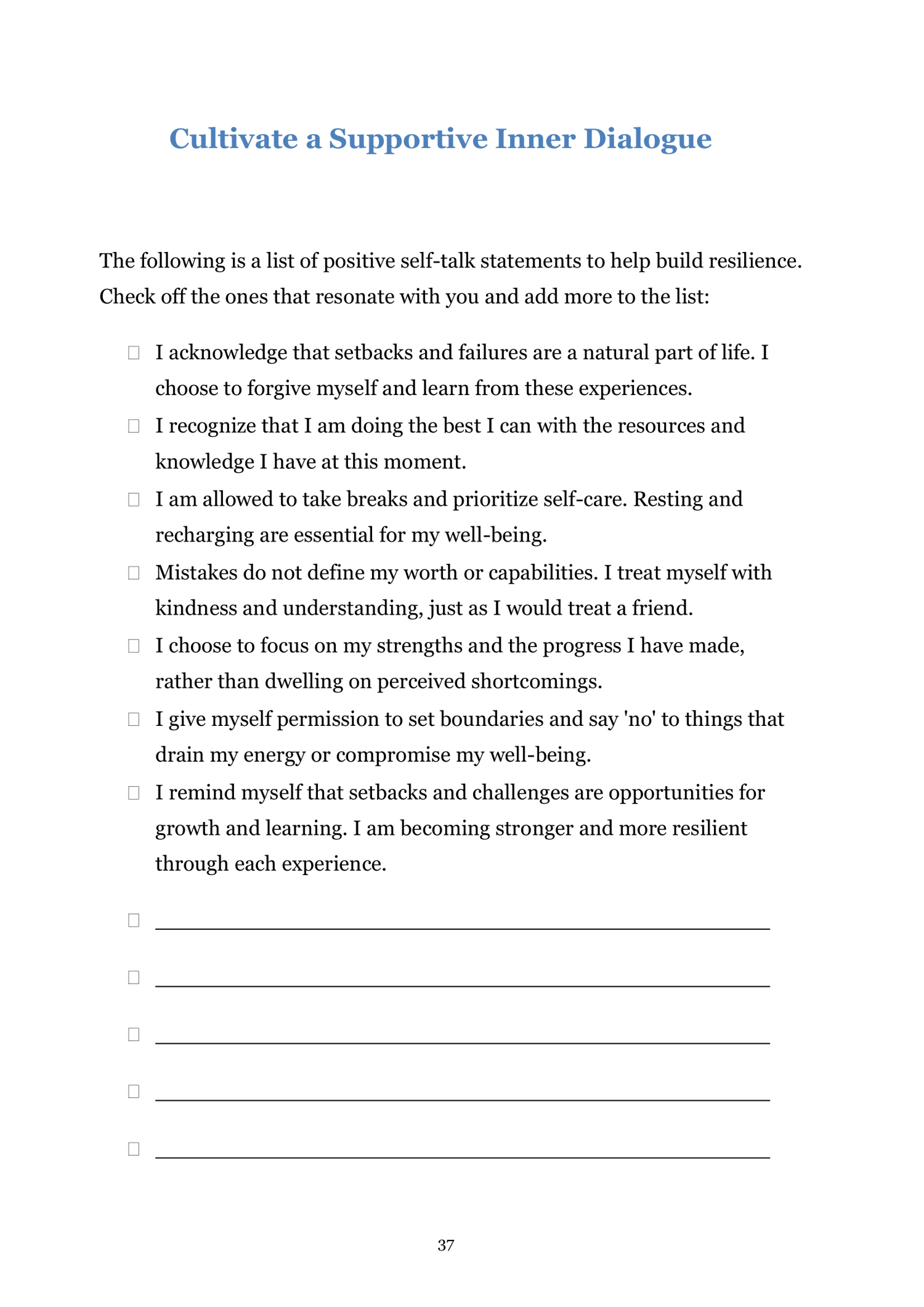 Resilience Worksheets
On Sale
READY TO BUILD STRENGTH AND THRIVE IN THE FACE OF CHALLENGES?
Are you looking to enhance your resilience and develop the ability to bounce back from life's obstacles?
Resilience is the capacity to recover from difficulties, navigate through setbacks, and adapt to change with grace and perseverance. It is a fundamental skill that empowers individuals to overcome challenges and lead fulfilling lives.
Resilience Worksheets can help you cultivate inner strength, adaptability, and a positive mindset.
+35 Pages of evidence-based activities and prompts to help you build resilience.
WHAT IS INCLUDED?
Self-Assessment
Dealing With Distress
Challenge Probability Overestimation
Develop Problem-Solving Skills
Mindfulness Practice
Progressive Muscle Relaxation
Practice Visualization
Engage In Regular Physical Exercise
Track Your Exercise
Healthy Coping Skills
Seek Support from Family And Friends
Set Realistic Goals for Yourself
Practice Self-Appreciation
Resilience Journaling
Cultivate a Supportive Inner Dialogue
Finding Meaning