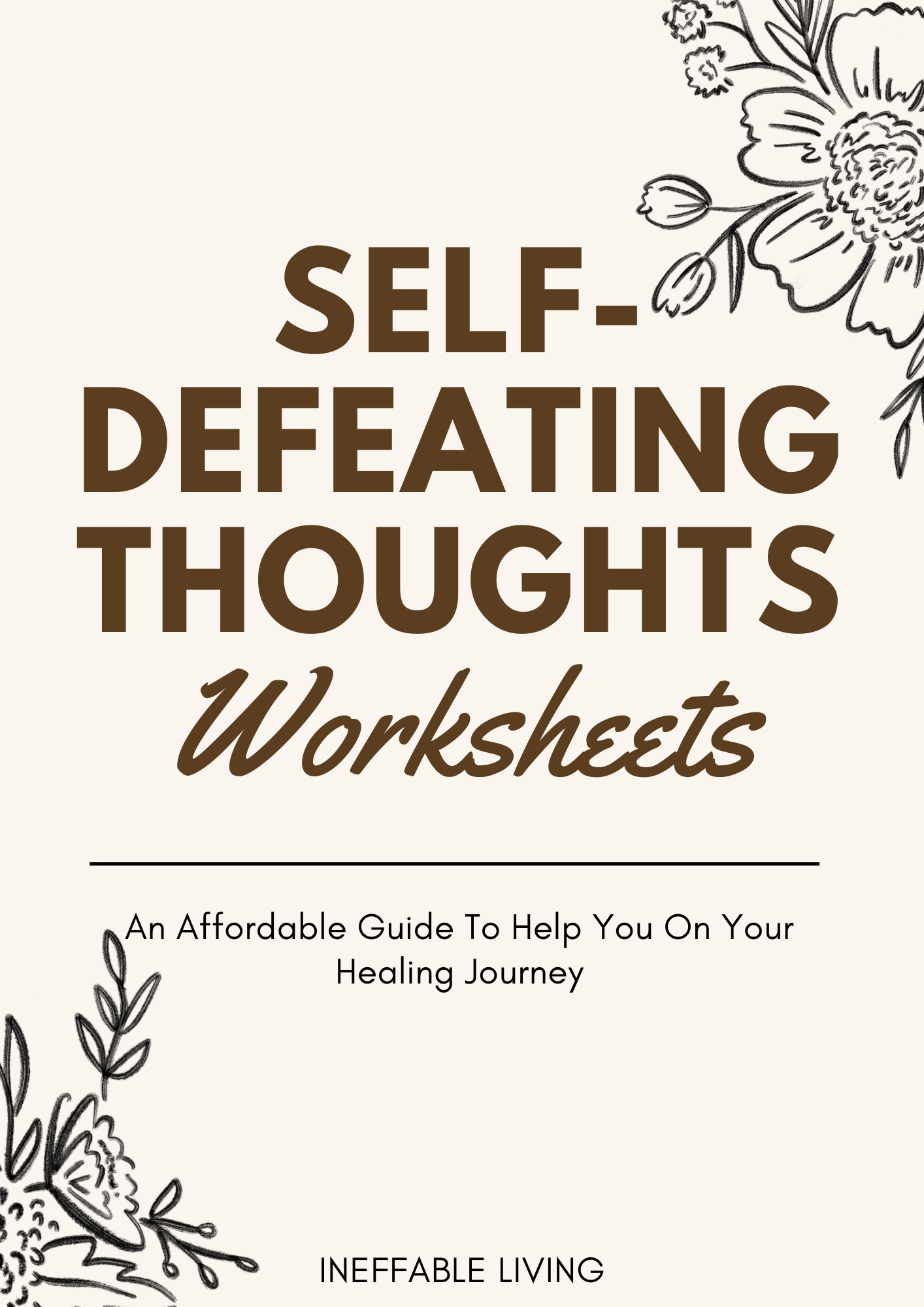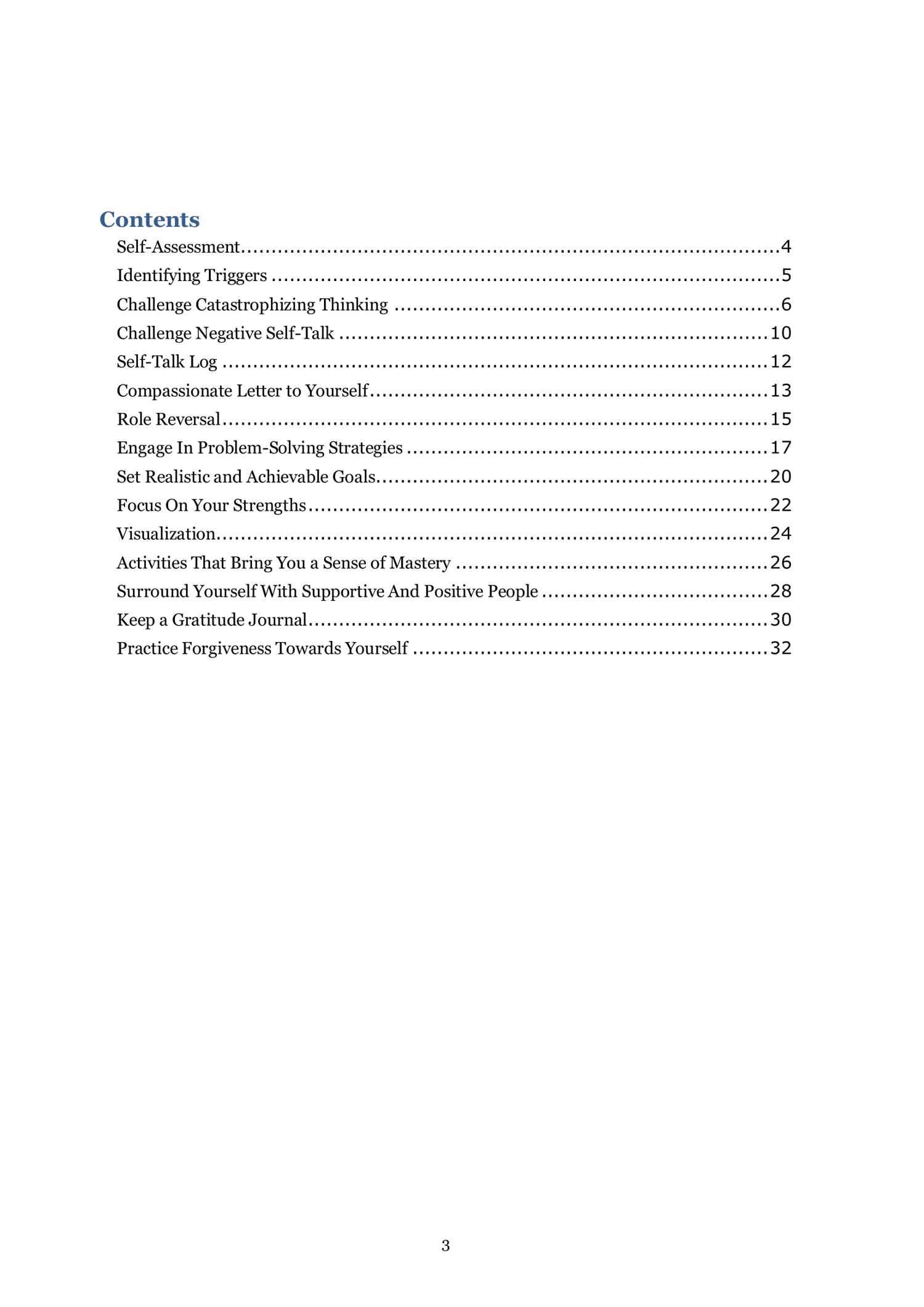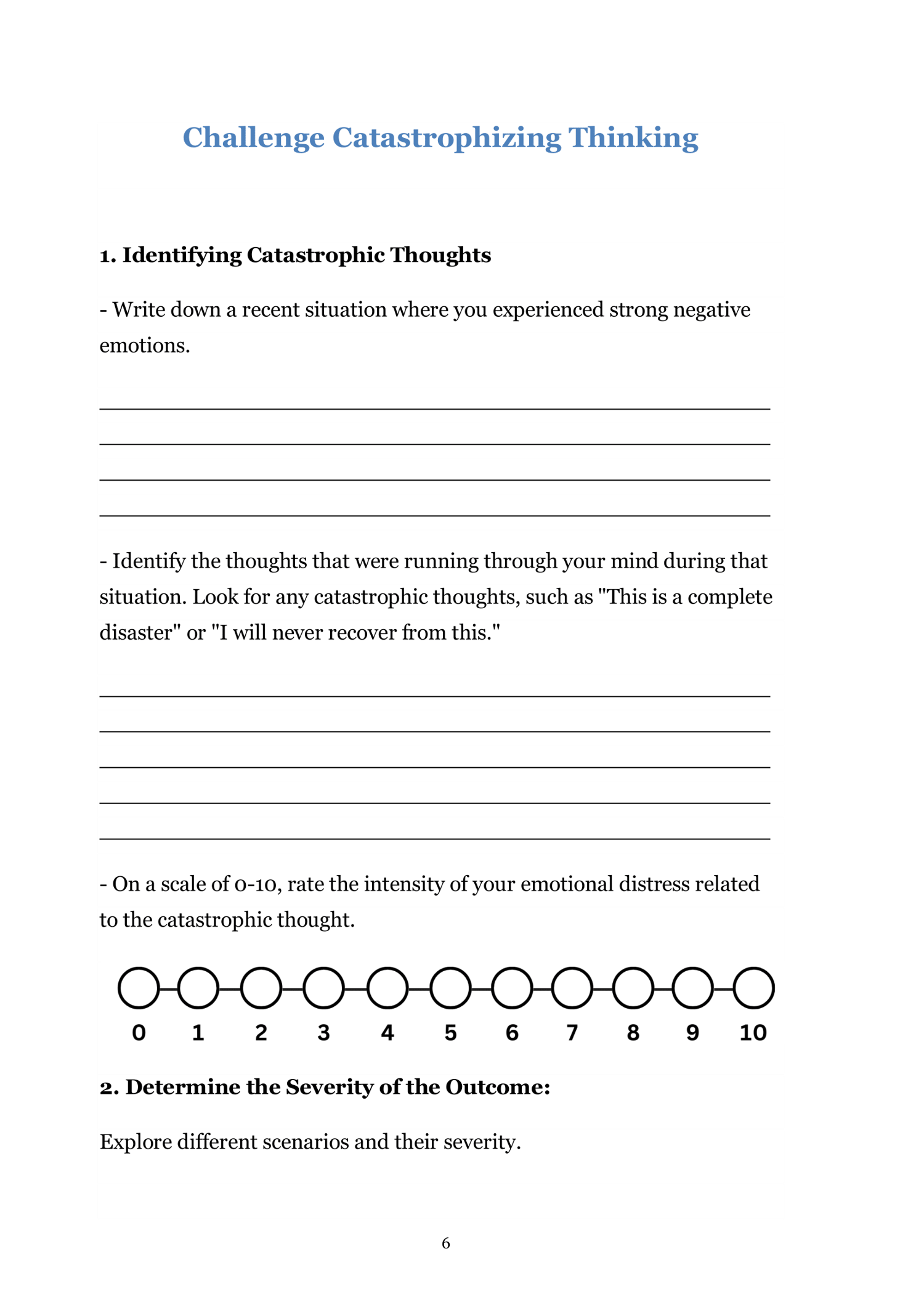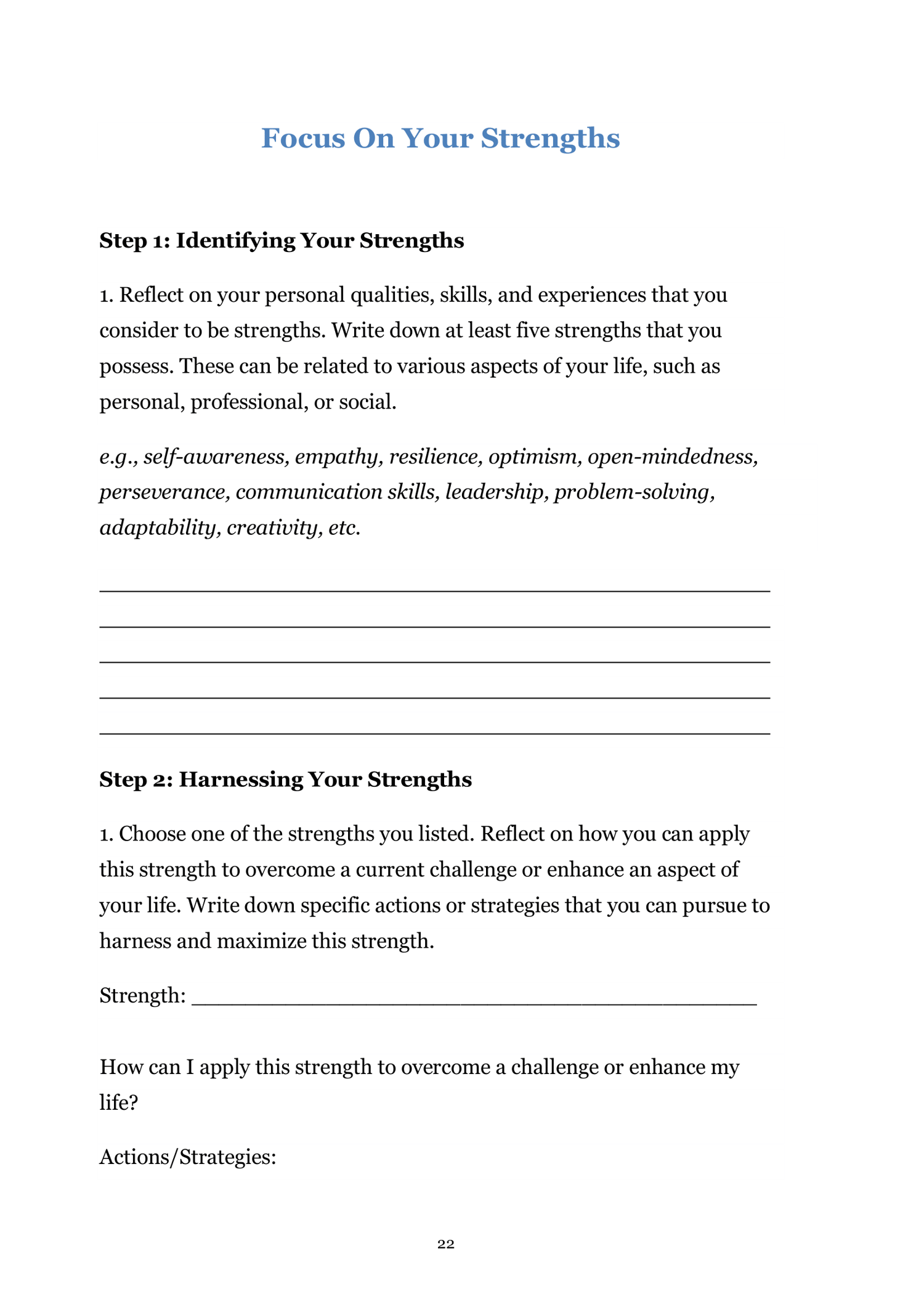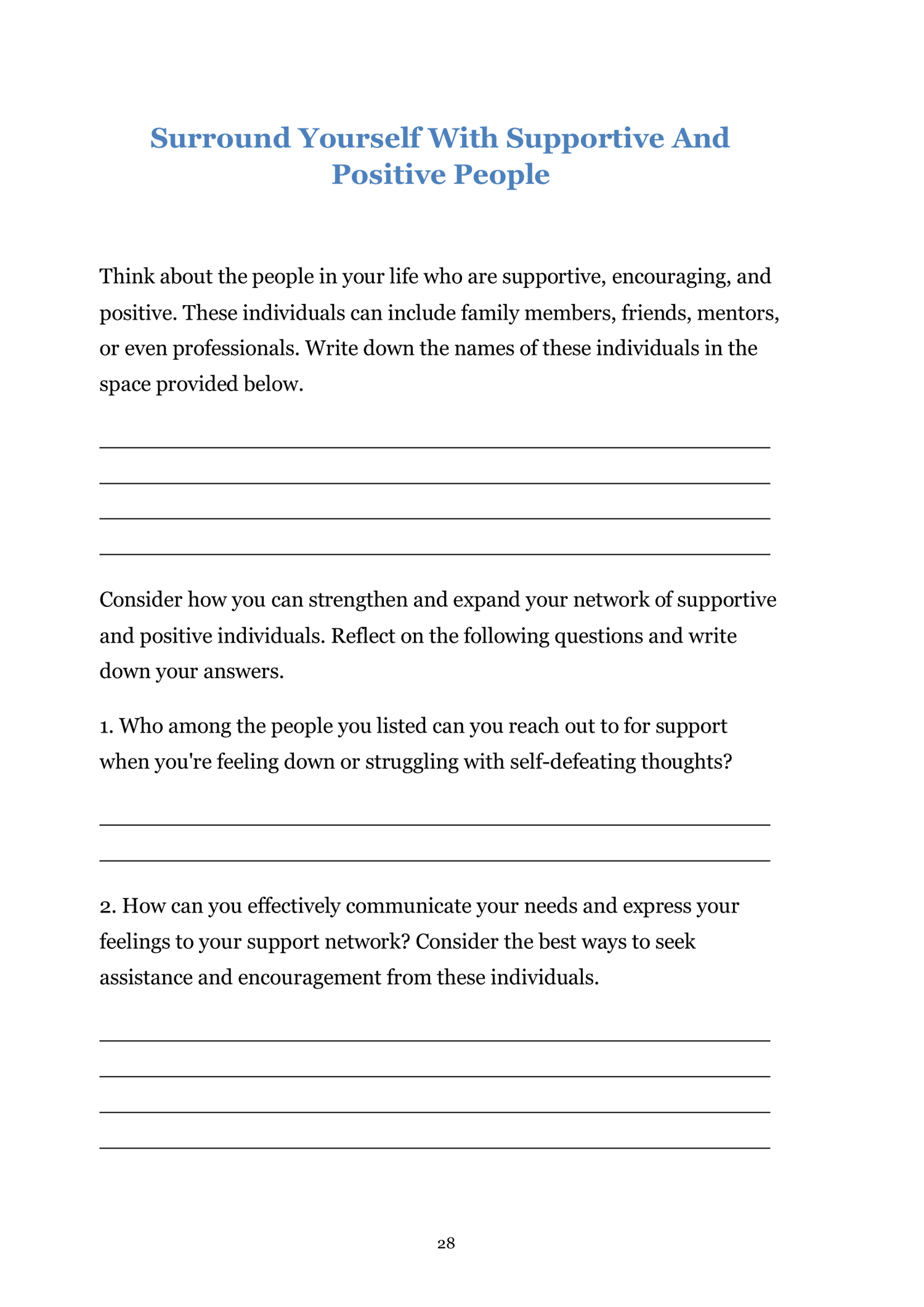 Self-Defeating Thoughts Worksheets
On Sale


READY TO BREAK FREE FROM SELF-SABOTAGE AND EMBRACE A POSITIVE MINDSET?
Do you often criticize and put yourself down?
Do you constantly doubt your abilities and underestimate your potential?
Do you frequently focus on past failures or mistakes, instead of learning from them?
Are you overly critical of yourself even when you achieve something?
Do you regularly compare yourself to others and feel inadequate as a result?
Do you have difficulty accepting compliments or dismiss positive feedback from others?
Are you afraid to try new things or take risks because you fear failure or rejection?
If you resonate with these questions, it may indicate that you are struggling with self-defeating thoughts.
Self-Defeating Thoughts Worksheets can help.
+35 Pages of evidence-based activities and prompts to help you overcome self-defeating thoughts.
WHAT IS INCLUDED?
Self-Assessment
Identifying Triggers
Challenge Catastrophizing Thinking
Challenge Negative Self-Talk
Self-Talk Log
Compassionate Letter to Yourself
Role Reversal
Engage In Problem-Solving Strategies
Set Realistic and Achievable Goals
Focus On Your Strengths
Visualization
Activities That Bring You a Sense of Mastery
Surround Yourself With Supportive And Positive People
Keep a Gratitude Journal
Practice Forgiveness Towards Yourself