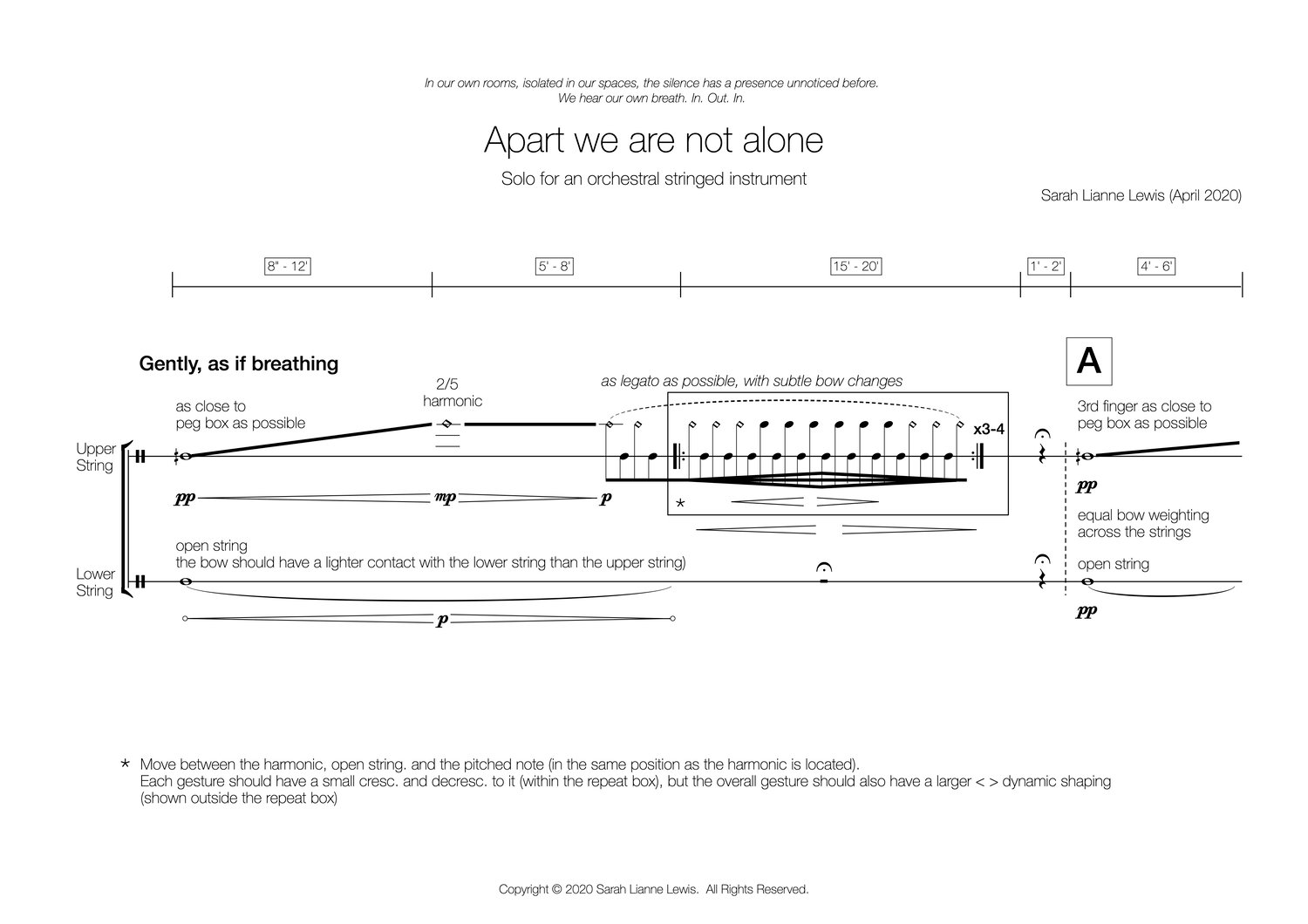 Apart we are not alone [Solo String Instrument, 2020]
On Sale

Details
Solo String Instrument
2020
4'

About this work
In our own rooms, isolated in our spaces, the silence has a presence unnoticed before. We hear our own breath.
In.
Out.
In.
And in that moment we catch the sound of laughter on the breeze.

Apart we are not alone can be played on any orchestral stringed instrument. The piece is to be played on two adjacent strings of the musician's choice.


-------
This listing is for a PDF download of the Full Score only.  Please use the contact box if you'd like to order a printed and bound score.