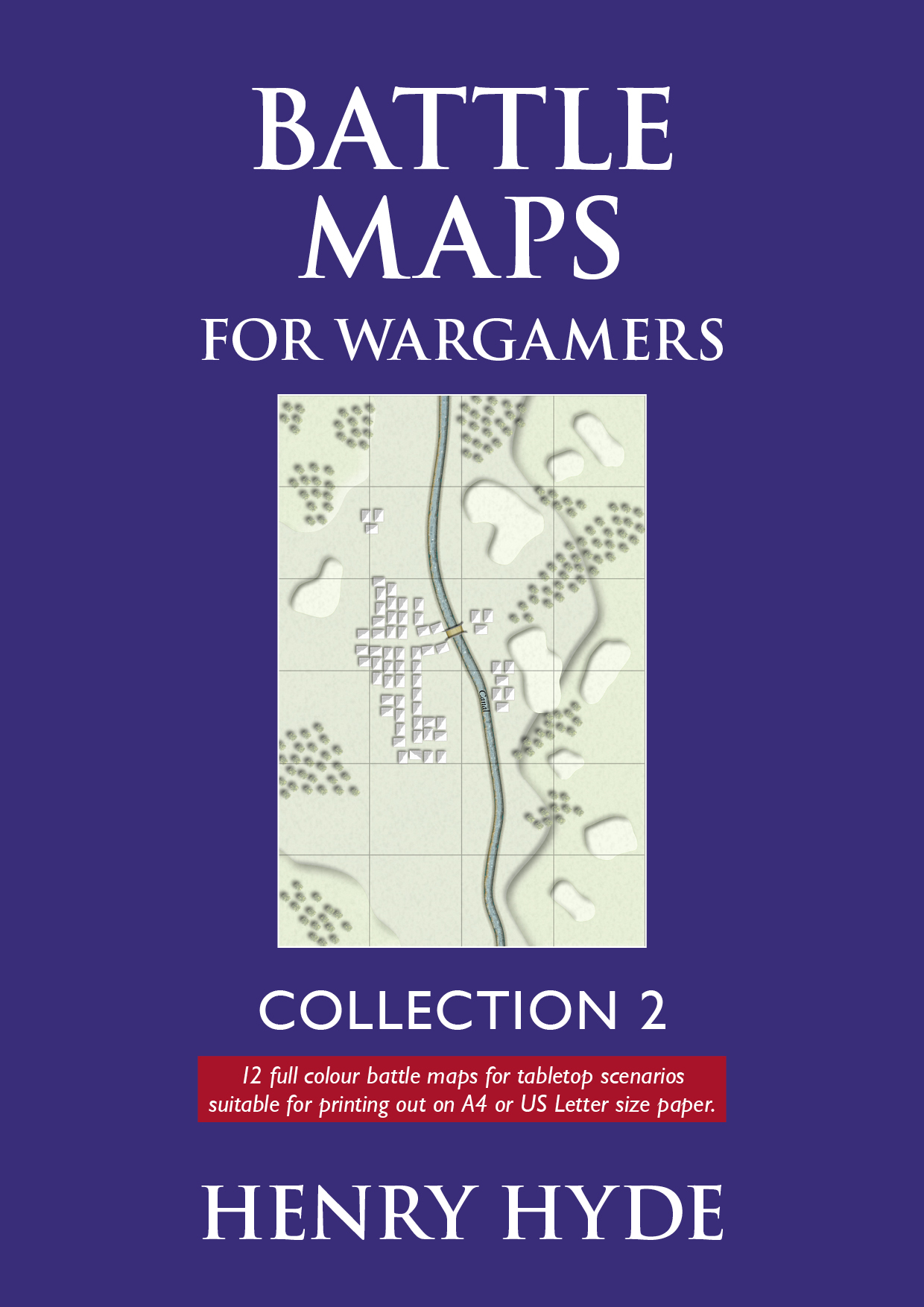 Battle Maps for Wargamers Collection 2
On Sale
A second collection of twelve maps created by the author for scenarios originally published in
Battlegames
and
Miniature Wargames with Battlegames
magazines.
Following requests to republish these maps to provide inspiration for wargamers to create their own scenarios with them, perhaps in a completely different historical era than was originally envisaged, I have again provided full-colour versions for you to adapt as you wish. In each case, I have provided a reference for where and when the original map was published.
Some details have been removed from the maps, such as the compass rose and marked entry points, so that you can tweak the maps for your own purposes. Most have been turned 90 degrees to suit the portrait layout of the pages and make the text captions easier to read.
Each map is laid out on its own page so that it will be easy for you to simply print them out on a standard A4 or US Letter printer. By all means change things up, use a different armies or scales or whatever suits your own setup.
Henry is the author of the best-selling
The Wargaming Compendium
, published by Pen & Sword, 2013, and the forthcoming 
Wargaming Campaigns
, currently being printed and due be published by Pen & Sword in early summer 2022.
Since 2018, Henry has been running a successful Patreon for wargamers at
https://www.patreon.com/battlegames
For his wargaming life, see
https://battlegames.co.uk
and his Twitter account
@battlegames