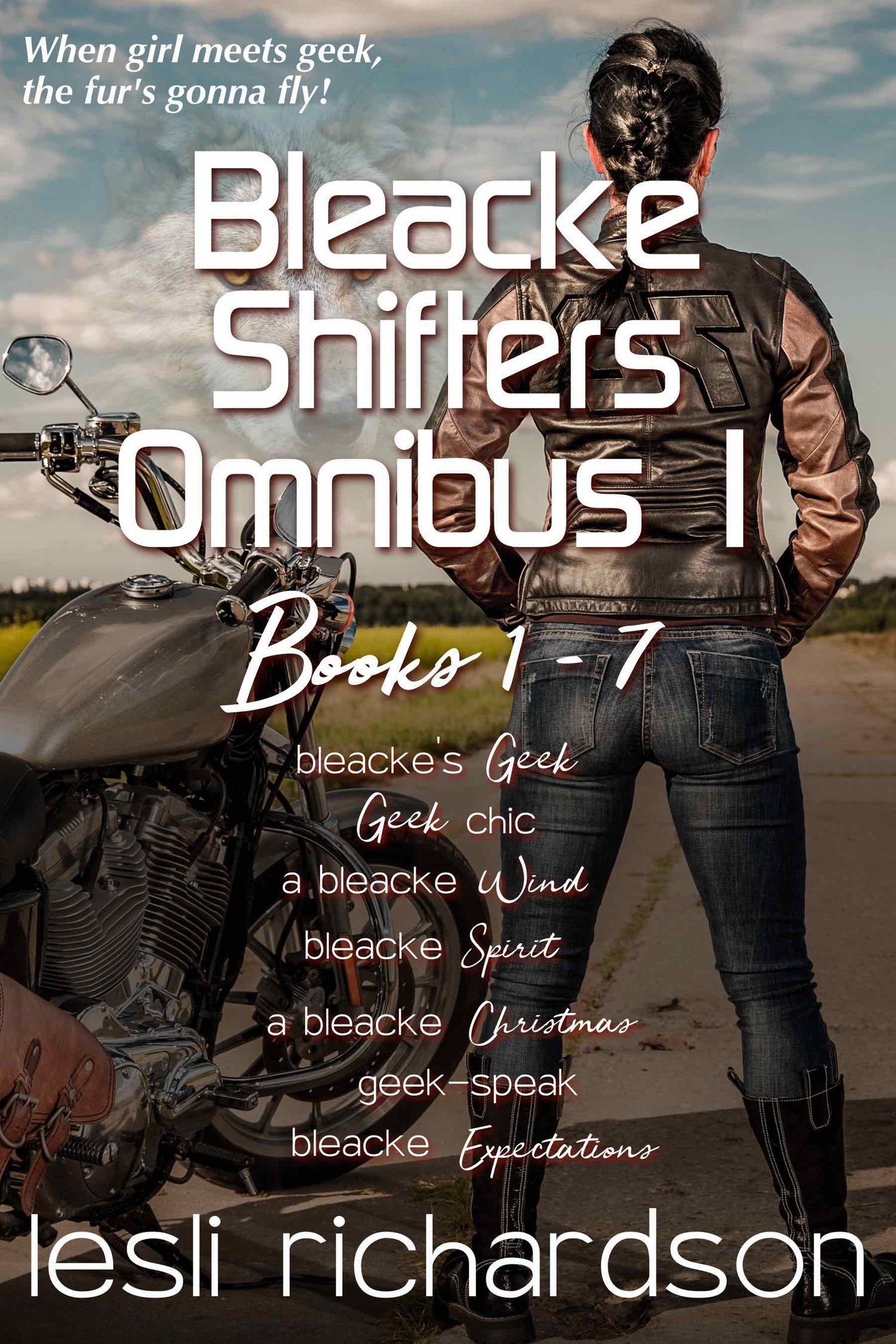 Bleacke Shifters Omnibus 1 (Bleacke Shifters Books 1 - 7) [ebook]
(Ebook Version)
When girl meets geek, the fur's gonna fly!
Looking for books 1-7 of the Bleacke Shifters series in one convenient box set?
You found it! (And it's a great savings over purchasing each book individually!)
This box set contains the complete text of books 1-7 in the paranormal romance shifter series by author Lesli Richardson (Tymber Dalton).
Bleacke's Geek
Geek Chic
A Bleacke Wind
Bleacke Spirit
A Bleacke Christmas
Geek-Speak
Bleacke Expectations
There is no additional content in this collection that is not included in the individual books.