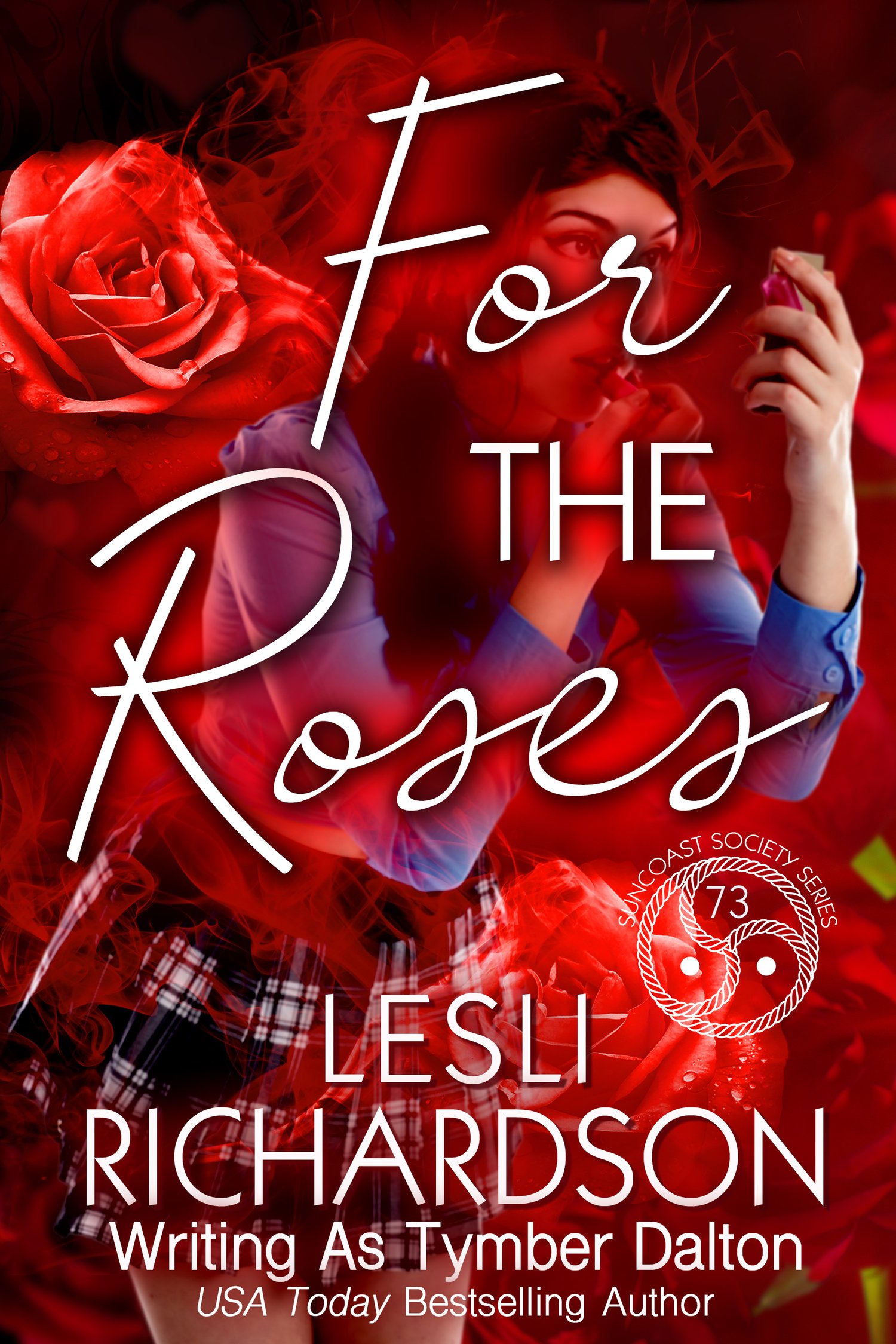 For the Roses (Suncoast Society 73)
(Signed Paperback)
For the Roses (Suncoast Society 73)
(Contemporary BDSM romance, MF, Interracial BMWW, older MCs, heroine breast cancer survivor, wounded hero, new Dom/experienced sub, second chance love later in life, "Is this taboo, my former teacher?", HEA.)
Second chances sometimes come in pigtails…
Between losing her job, surviving cancer, and then her long-term Dom dumping her the day she's discharged from the hospital, Meri's hit rock-bottom. Meaning when Ron, her Dommy little brother, unexpectedly shows up in St. Louis with a moving truck to bring her home to Florida, she's ready to go.
It also means reunions with old friends, making new ones, and getting involved with kinky locals in the Suncoast Society. Except she doesn't expect to run into their old high-school teacher, Elvin.
She definitely didn't expect him to look so…haaawwt!
Elvin was only a few years older than Meri when she was his student. Since then, he's survived a crushing divorce and a near-fatal accident. He's rebuilt himself inside and out and is now ready to move on. He never thought he'd date a former student…except Meri's all grown up, and has way more kinky experience than him. Now it's time to see if Elvin can learn a few lessons of his own, or if ghosts from both their pasts will cast doubtful shadows on their future.
Related Books: Ron's story (Meri's brother) is told in Blue Motel Room.
Other Links:
Ebook: https://books2read.com/td-fortheroses
Amazon Print (In Progress) | B&N Print (In Progress)