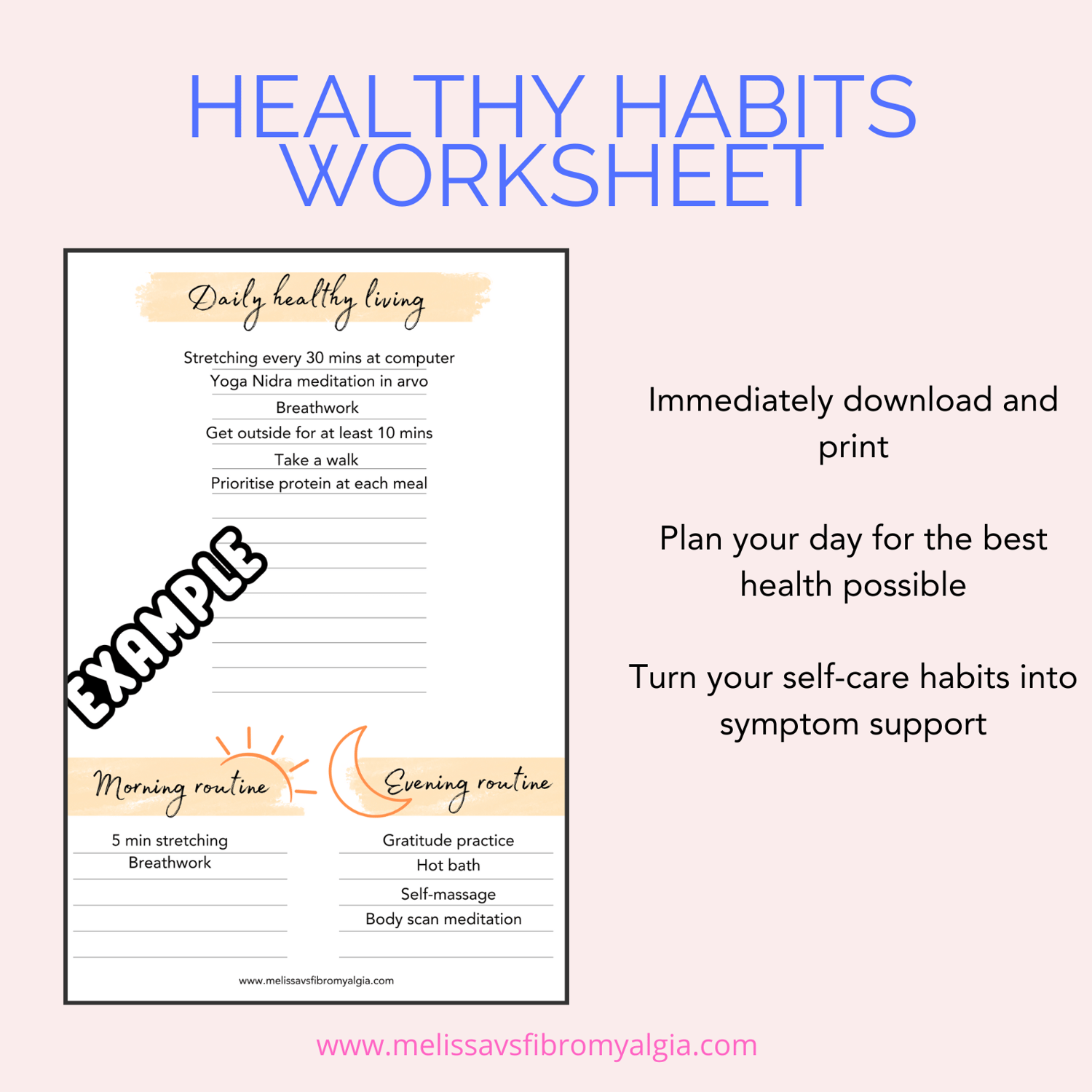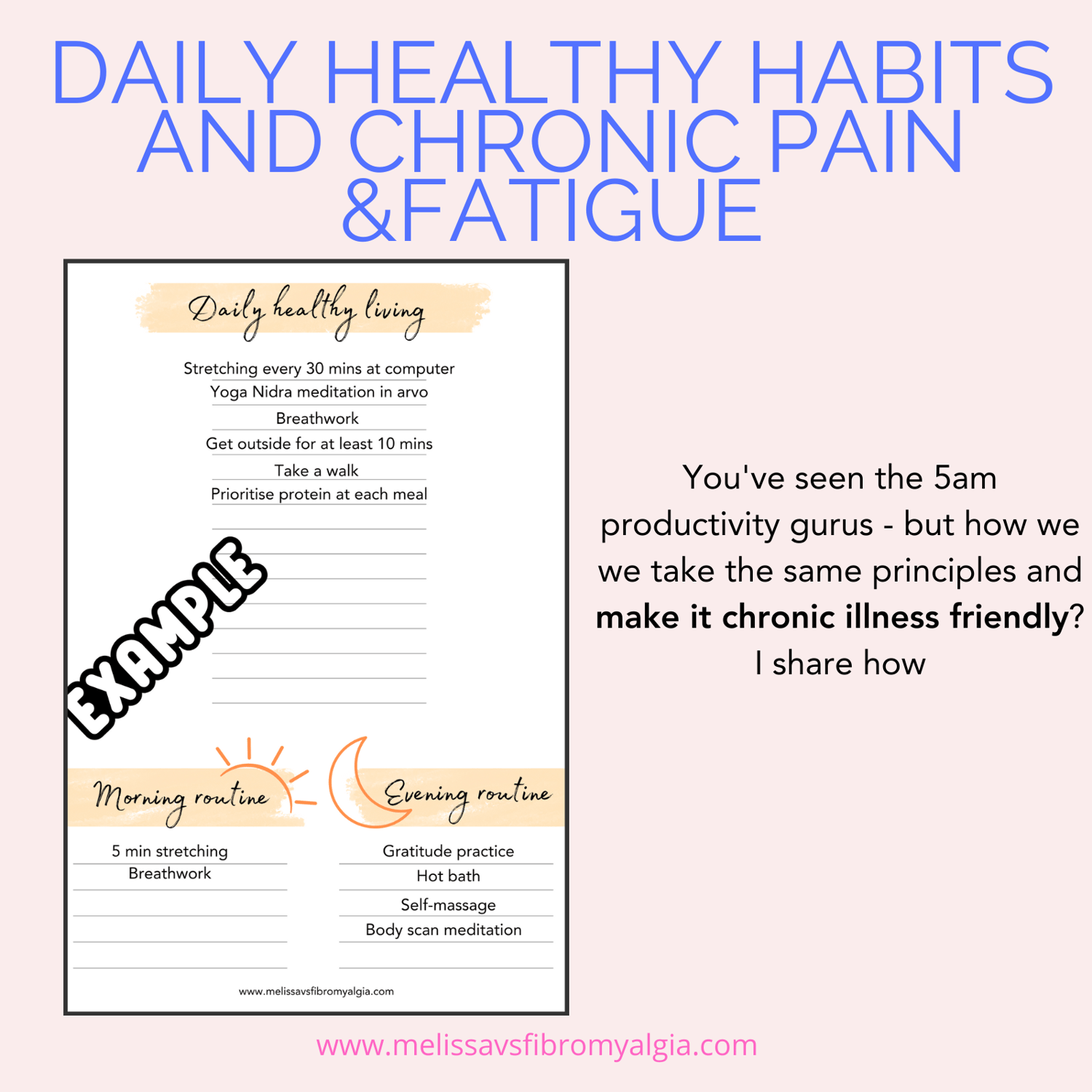 Daily Healthy Habits for Chronic Pain & Fatigue
On Sale
Turn your daily healthy habits into symptom support.
We've seen the 5am productivity gurus. And we know that good habits and self-care will help us manage all the things.
But how do we make it chronic illness friendly? Not just that, how do we make it support our symptom management plans?
I share how in this special guide and worksheet.
In this immediately downloadable guide you will learn why and how healthy habits are worth fitting into our day. I share my story as an example and provide a worksheet to help you make your daily plans.
No pressure. No losing sleep. No making you feel inadequate.
With guidance for how to use the worksheet and how to DO this yourself, easily.
I create all of these resources in the fringe hours - alongside four children, part-time work, and my own health. If you feel you are able, then I gratefully receive a contribution toward this work. You can choose any figure you like using the checkout button. If you are not in a position to contribute at this time, please take it and use it (I'd love nothing more than to hear it's helped you in some way).
I'd appreciate it if you'd click the share buttons and tell your friends about this guide.