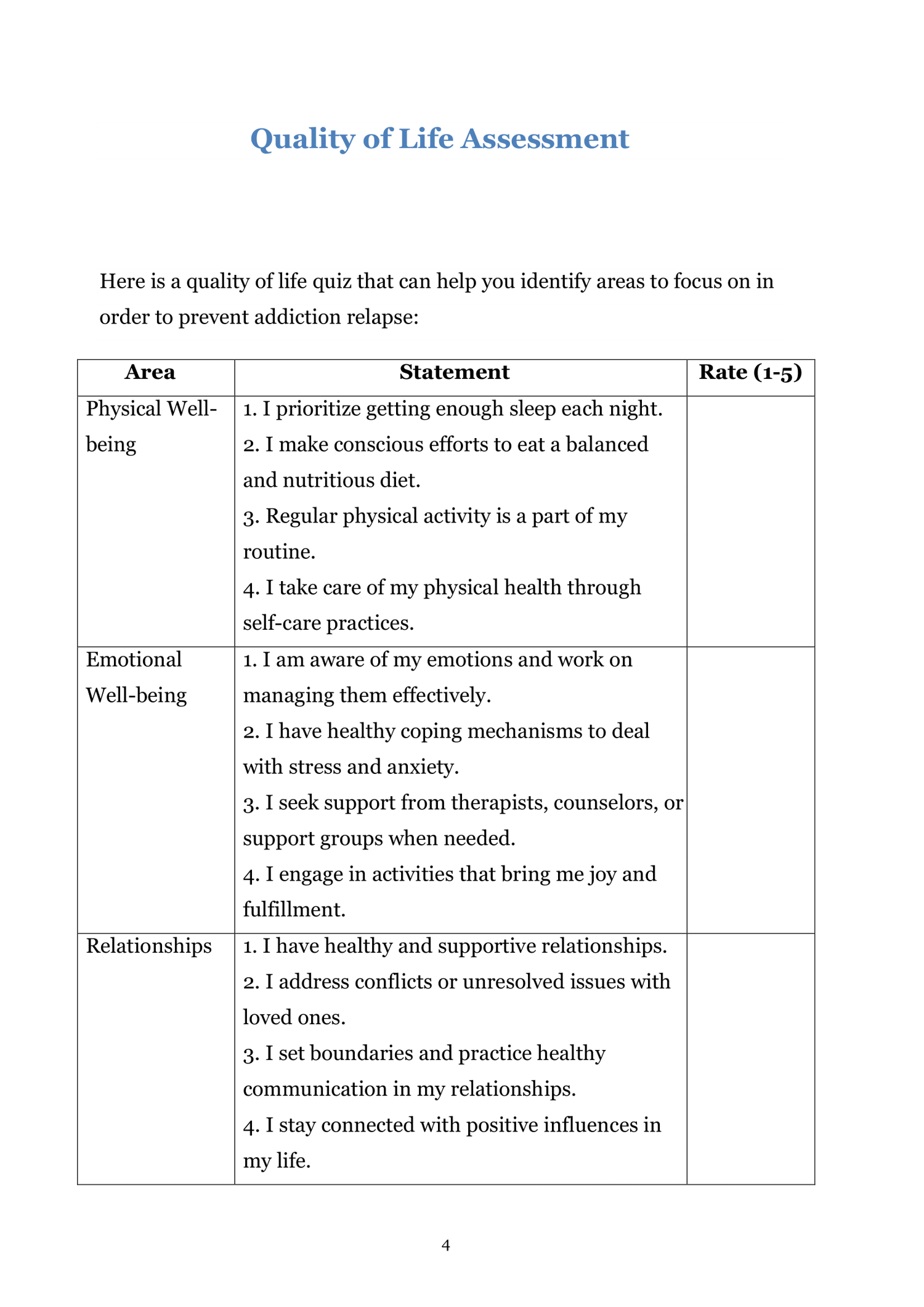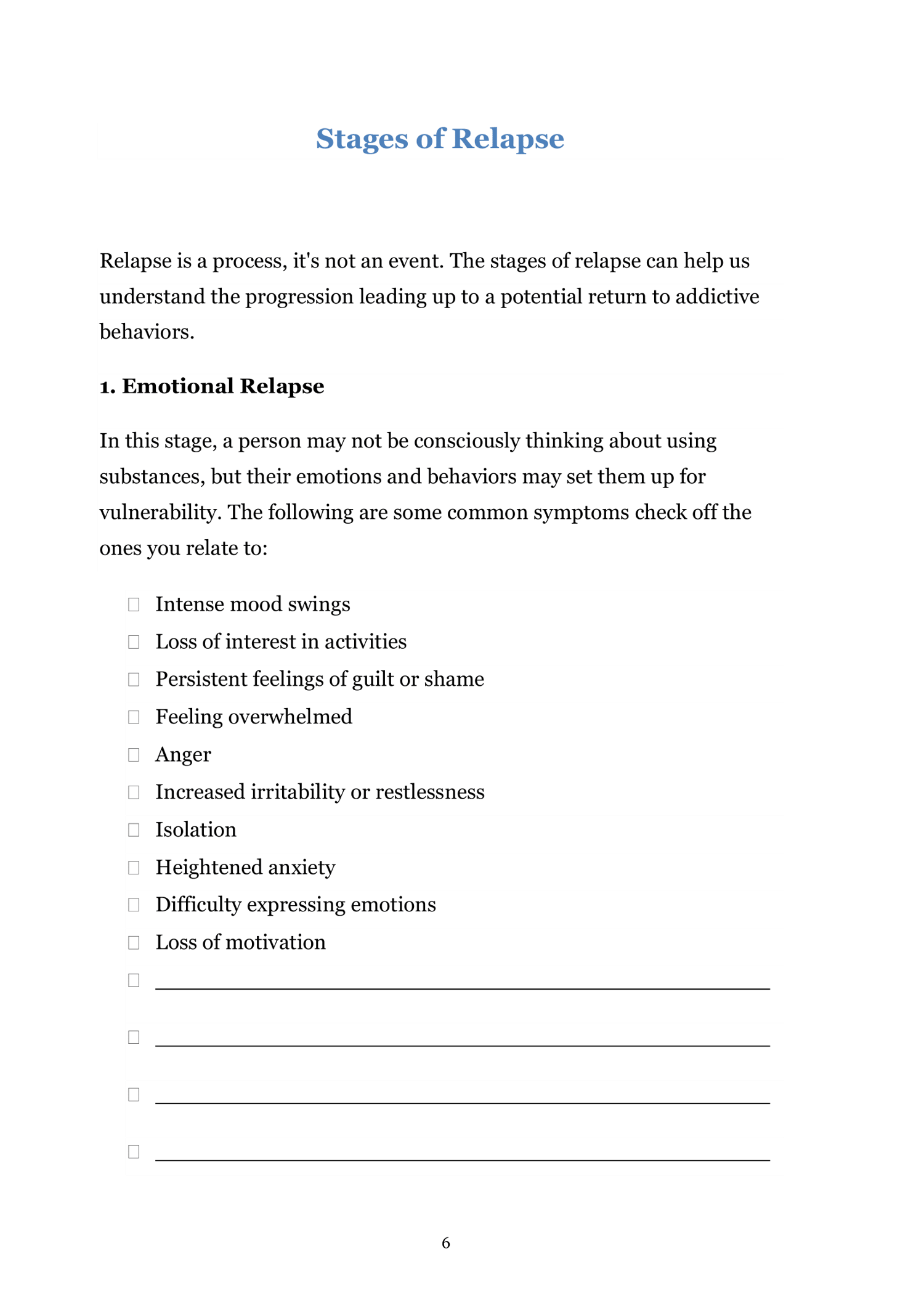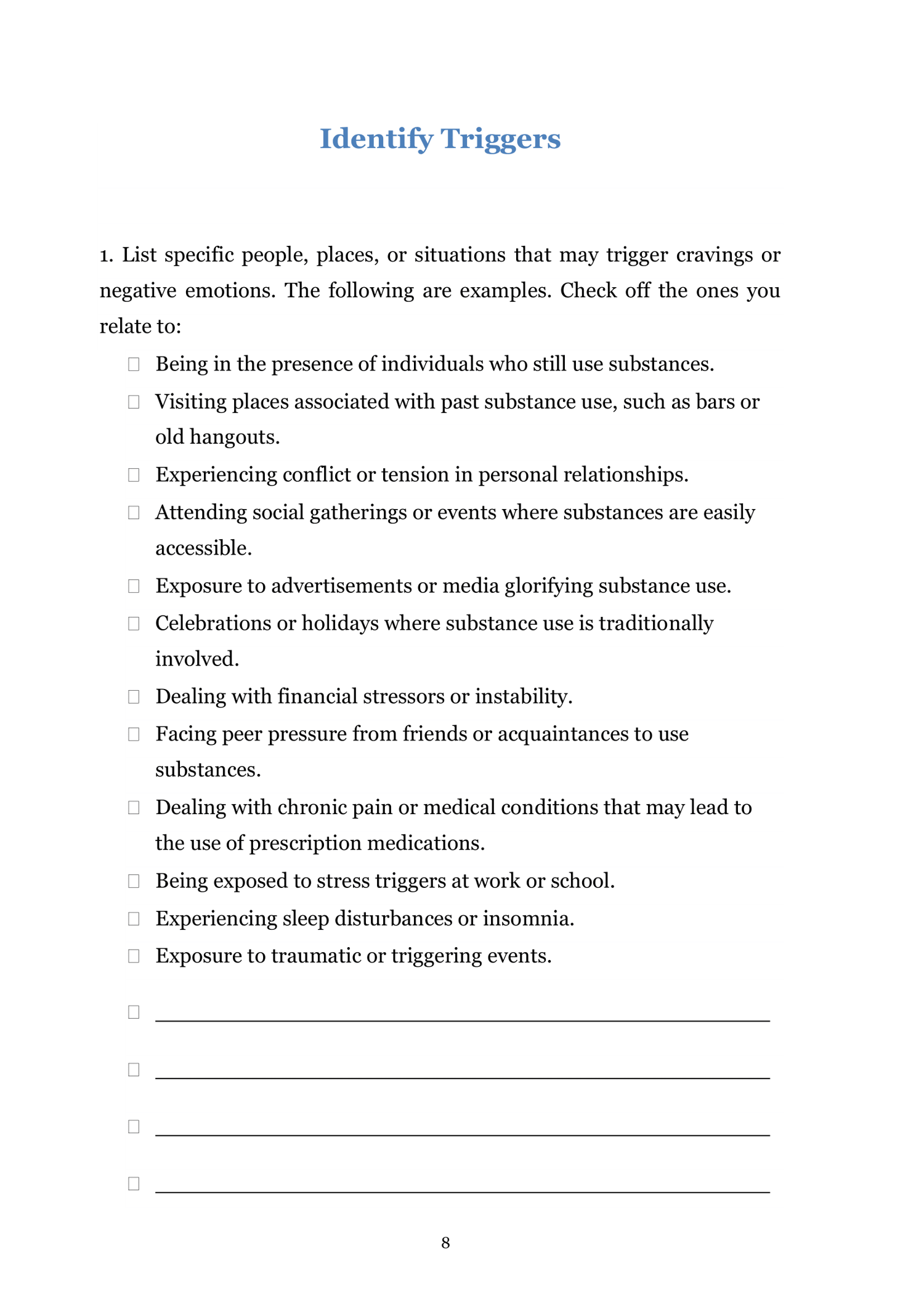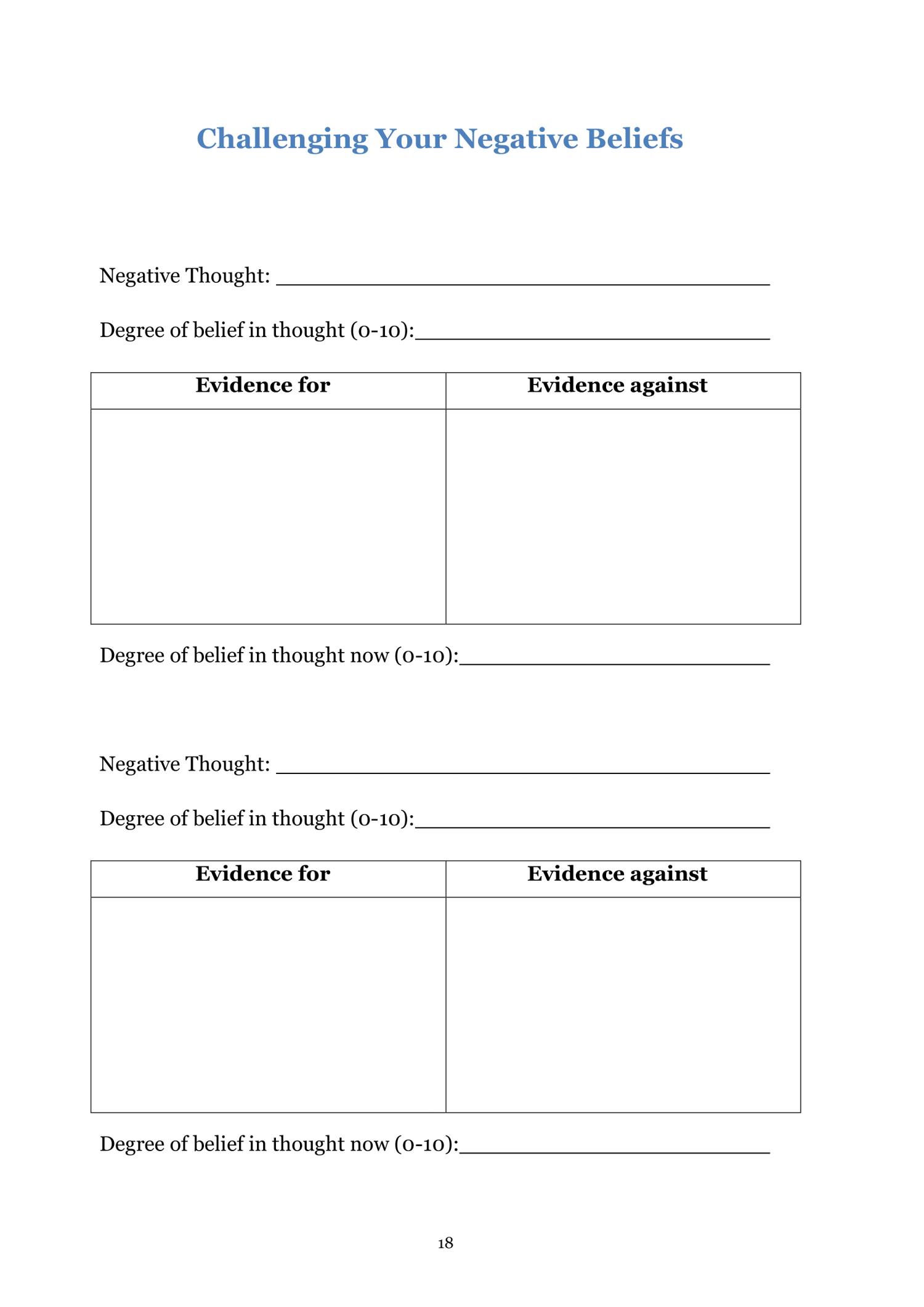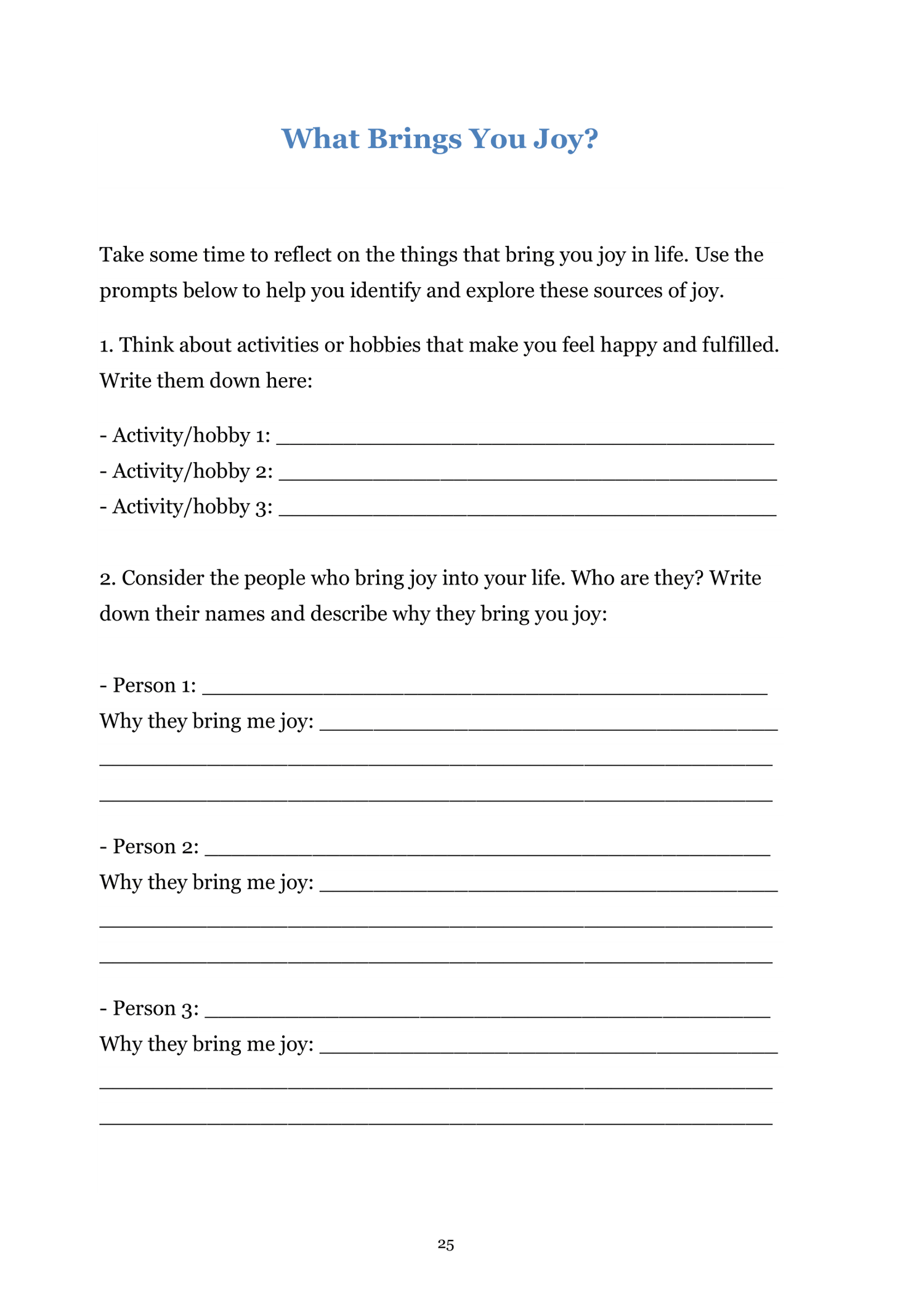 Relapse Prevention Plan
On Sale


A Valuable Tool Designed To Empower Individuals In Their Journey Towards Sustained Recovery.
Preventing relapse is a crucial aspect of maintaining long-term recovery.
A relapse prevention plan sets clear guidelines for how to avoid high-risk situations or cope with them effectively, giving you a roadmap to navigate through difficult times.
Having a relapse prevention plan empowers you to take control over your recovery journey. It shifts your mindset from reactive to proactive, allowing you to actively anticipate and address potential risks before they escalate into relapse.
This worksheet provides a structured framework to identify potential triggers, develop coping strategies, and enhance self-awareness.
By utilizing this comprehensive resource, you can take proactive steps to prevent relapse and maintain long-term success.
+30 Pages of evidence-based activities and prompts to help you prevent relapse.
WHAT IS INCLUDED?
Quality of Life Assessment
Stages of Relapse
Identify Triggers
Use Your Body As A Compass
Emotional Flooding Test
What Happened to My Past Emotions?
Cognitive Distortions
What Are Your Biases?
Challenging Your Negative Beliefs
Coping Strategies
Safety Plan
List of Values
Identify Core Values
What Brings You Joy?
List of Enjoyable Activities
Lifestyle Changes
Learn From Lapses
Relapse Log
Practice Kindness Toward Yourself