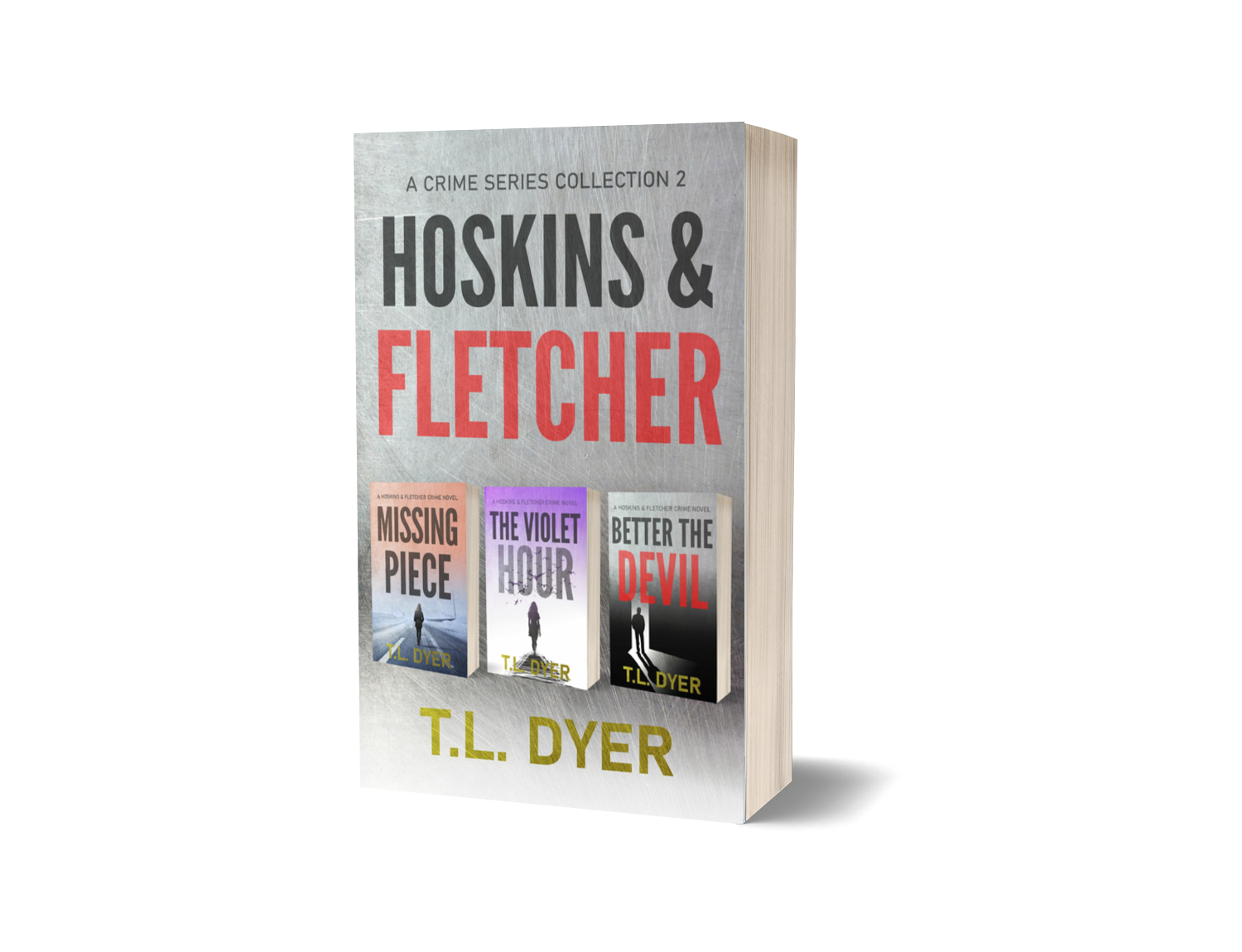 Hoskins & Fletcher Crime Series Books 4-6
On Sale
$10.99
Books 4-6 in the addictive Hoskins & Fletcher crime series are now available as a 3-Book Collection, starting with the gripping cold case thriller, Missing Piece:
Sometimes to defeat the monster…
You have to become the monster
In the summer of 1985 an eight-year-old boy vanishes near his home and is never seen again.
Five years later, in the fall of 1990, a nine-year-old missing girl reappears after six months. She is enlightened, she says, and has been with Jehovah in the Garden of Eden. She changes her name to Eve. And thirty years later, she still stands by her story.
The two cases couldn't be more different – the children were from different districts, different schools, different ages and social status, one child returned, the other never did. Only their shared religion offers the faintest of connections. But that doesn't stop private investigator Cass Fletcher. She knows that for her and her partner to find out what happened to the missing boy before his mother loses her fight with a terminal illness, they're going to have to look in the places no one else has. They're going to have to take a leap of faith.
Though while her partner's concerns about the thirty-five-year-old case grow with every passing minute, and the boy's mother deteriorates, Fletcher refuses to back down. She knows what it's like to live with injustice, she's been doing just that for the last nineteen years. And with the reappearance in her life of an old adversary, she's more determined than ever to settle the scores of past hurts, no matter what it takes. But at what cost?
Because facing your enemies is deadly. More so when the greatest enemy of all is yourself.