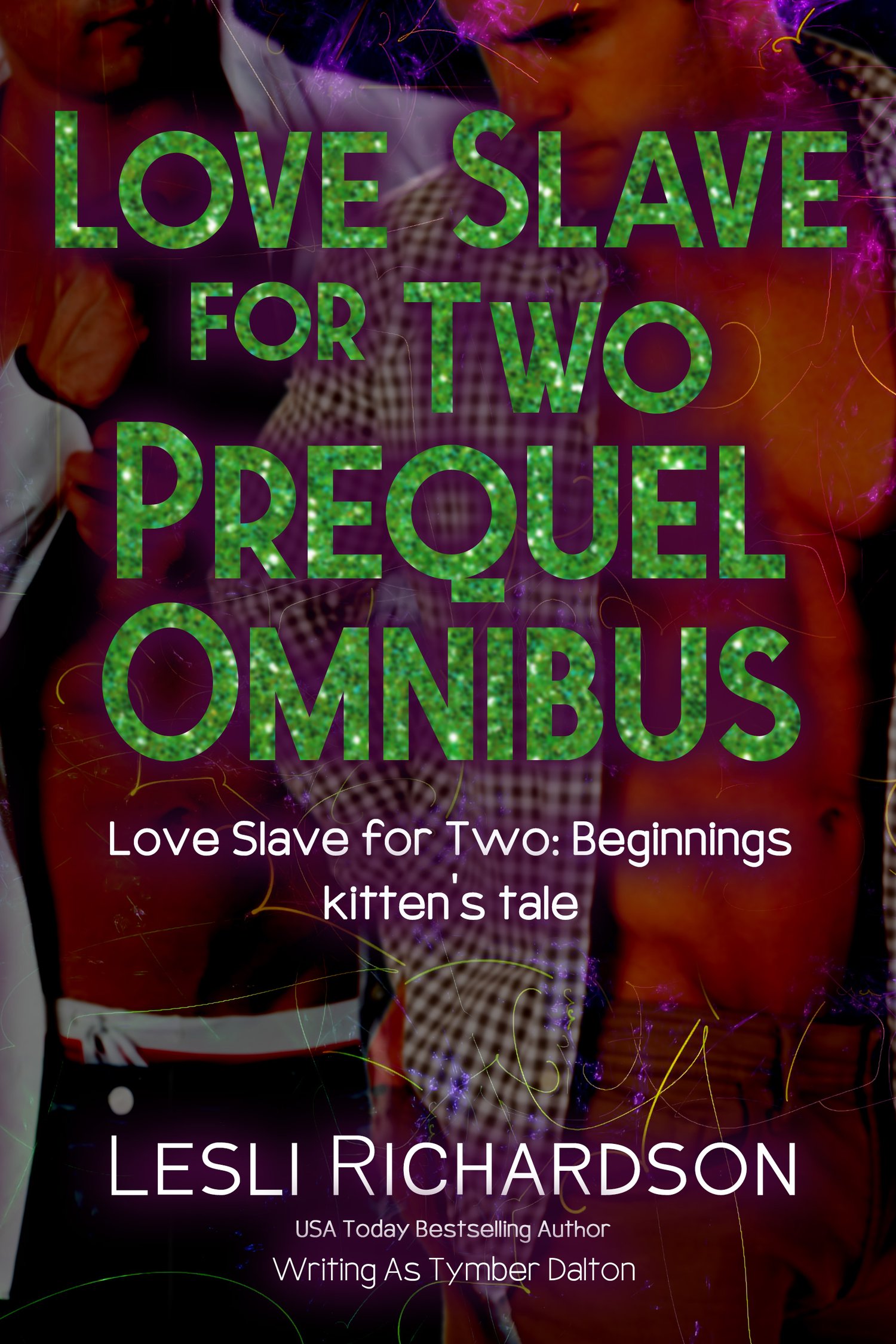 Love Slave for Two: Prequel Omnibus (Prequel)
$12.00
(Signed Paperback)

Love Slave for Two: Prequel Omnibus (Contains LSFT: Beginnings and kitten's tale)

How the Saga Began...

Love Slave for Two: Beginnings

Tyler Paulson arrived in America with a scholarship and a dream of becoming a writer. Abandoned by his father and with an unsupportive mother, he makes close friends and tries to build a new life for himself in his adopted country. Unfortunately, a series of heartbreaking betrayals makes him doubt not only truths he once held about himself but shatters his trust in others.

Thomas Kinsey wants to carry on his father's legacy and become an architect. His family and upbringing couldn't be more different than Tyler's but he hides a secret he's afraid to admit for fear of testing his strong family bonds.

Thomas knows Tyler is the man he wants to spend the rest of his life with. . . if he can convince Tyler to forget the ghosts in his past and have faith in their future together. Read the scorching prequel to Love Slave for Two!

kitten's tale

Sarah, aka kitten, has a wonderful BDSM play relationship with Ray and Oot. She knows they aren't looking for anything other than play and friendship, and she loves being a submissive and sex toy to them. But when Ray enlists a good friend to help out with play at the club one night, she soon sees another side to Ray and discovers what a lucky kitten she is.

Ray and Oot love playing with kitten at the club and in their bed, but neither are they planning on adding her as a permanent third. Then a night at the club changes Ray's perspective when he realizes they're not the only one with their eyes on kitten. Now he's about to find out that when you have a kitten by the tail, she just might steal your heart.