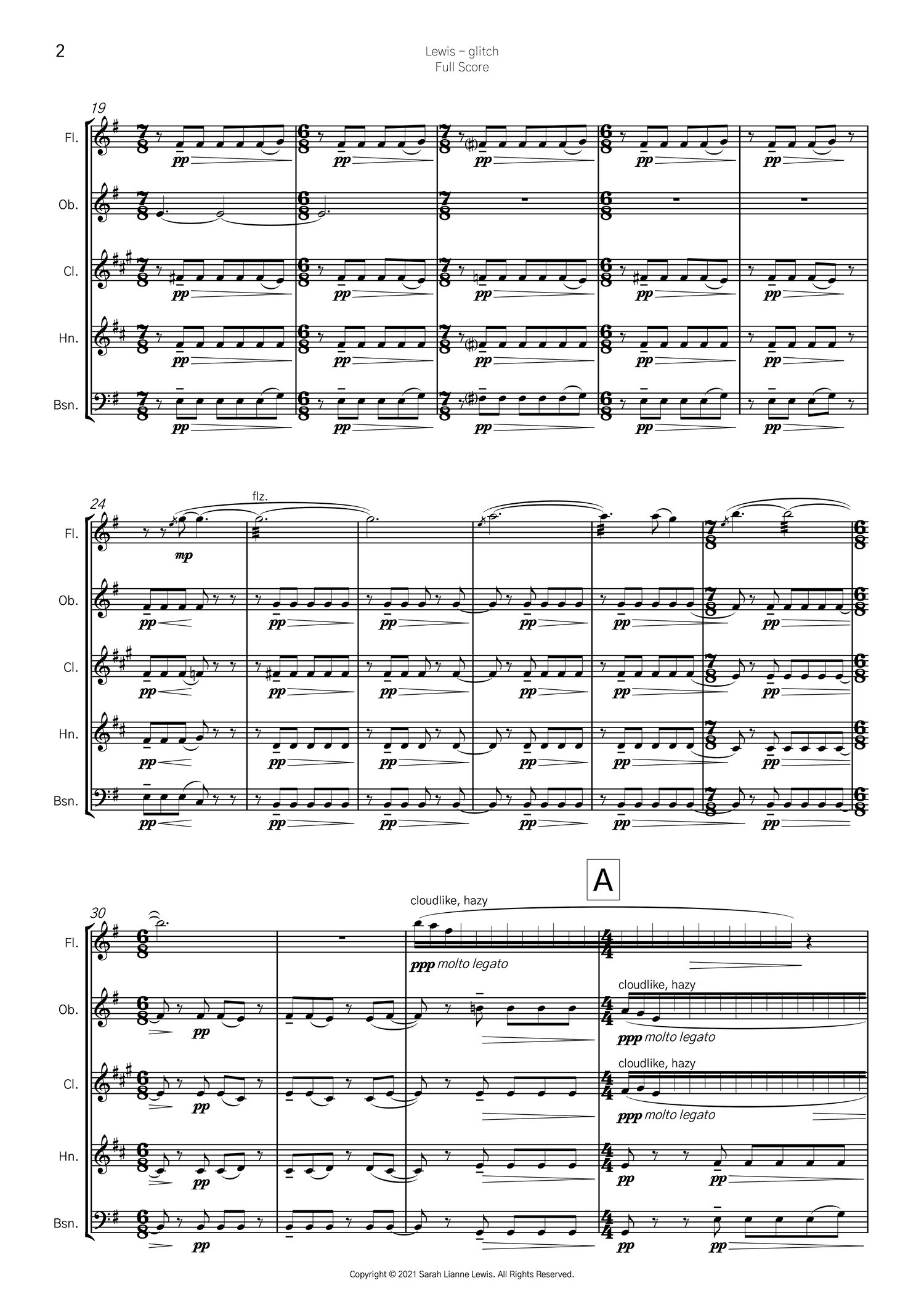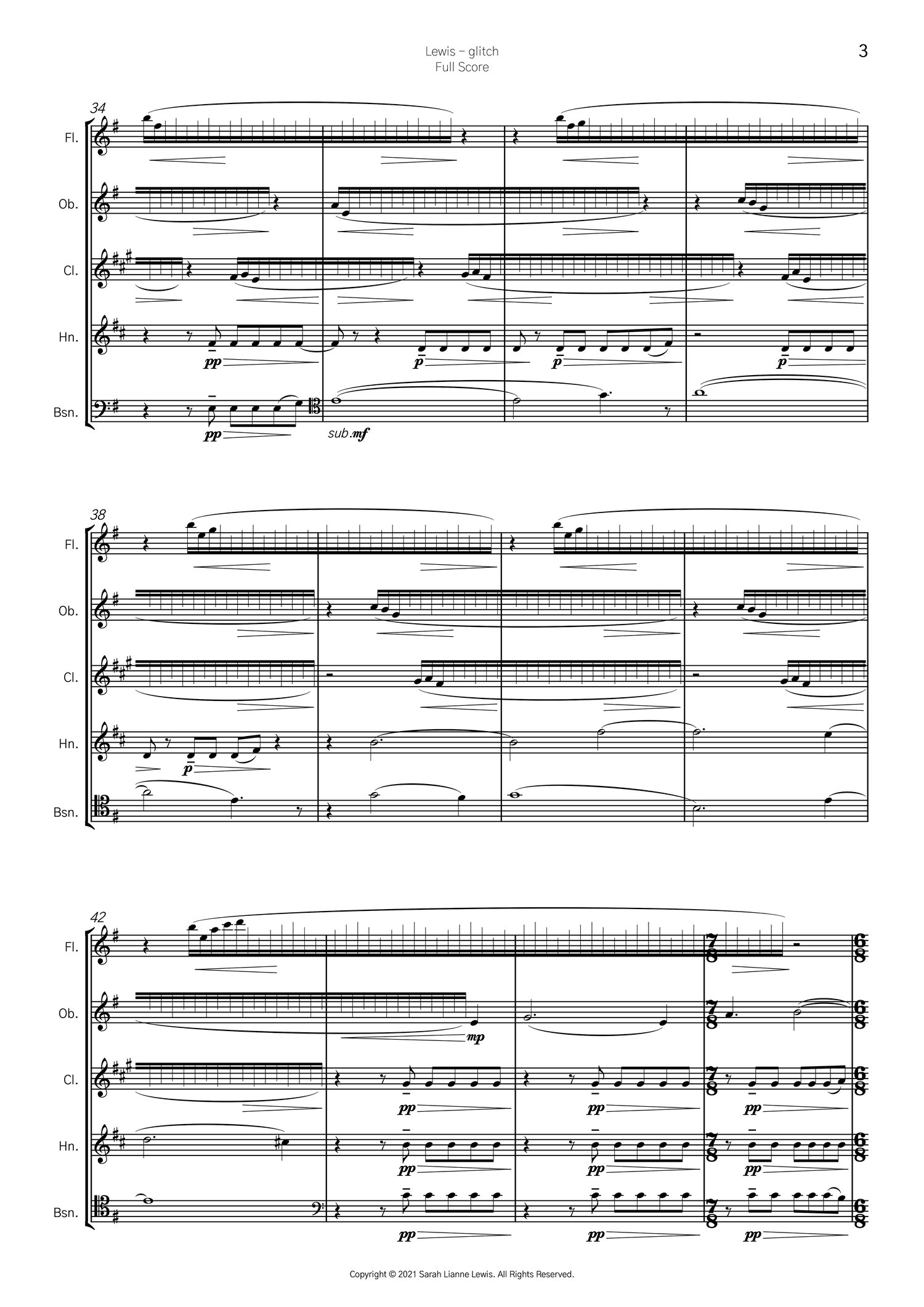 glitch [Wind Quintet, 2021]
On Sale

Details
Wind Quintet [Flute, Oboe, Clarinet in Bb, Horn in F, Bassoon]
2021
5'



About this work
'glitch' takes its starting material from a well-known Welsh folk-song; 'Ffarwel i Aberystwyth'. The The melody is not heard in its entirety throughout the piece; instead, it has been dismantled and regularly interrupted with a glitching rhythm, so that the listener can only hear small fragments of the melody, which slowly becomes indistinguishable from the overriding glitching jumps and rhythms as the piece progresses.

'glitch' was commissioned by the BBC National Orchestra of Wales as part of their educational outreach programme with Young Composer of Dyfed 2021.


-------
This listing is for a PDF download of the Full Score and/or Parts only.  Please use the contact box if you'd like to order a printed and bound Score and/or Parts.