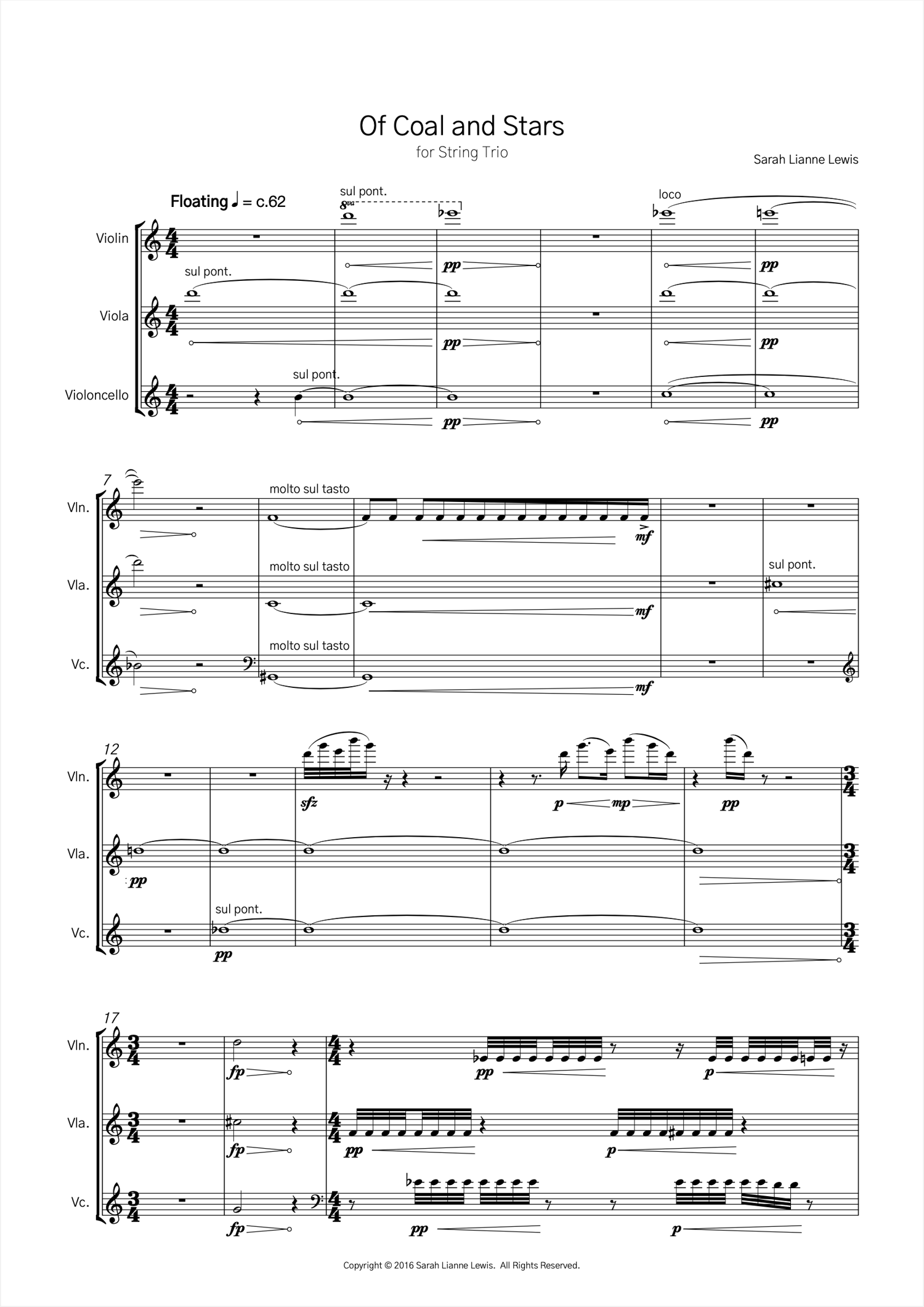 Of Coal and Stars [String Trio, 2016]
On Sale

DETAILS
String Trio
2016
8'

ABOUT THIS WORK
Inspired by Bach's Goldberg Variations, 'Of Coal and Stars' focuses on the ornamentation present in the Aria, taking the patterns and twisting them, placing them within a static and sustained environment, where they become the trigger for movement within the piece.

The title is taken from the idea of 'peacock' coal; where a thin film of material on the surface of the coal refracts light, and causes the rainbow of colour just as a thin film of oil on water causes iridescence. The colour is a surface effect that usually does not last long after the coal is exposed, and the coal returns to its ordinary black colour.


-------
This listing is for a PDF download of the Full Score and/or Parts only.  Please use the contact box if you'd like to order a printed and bound Score and/or Parts.