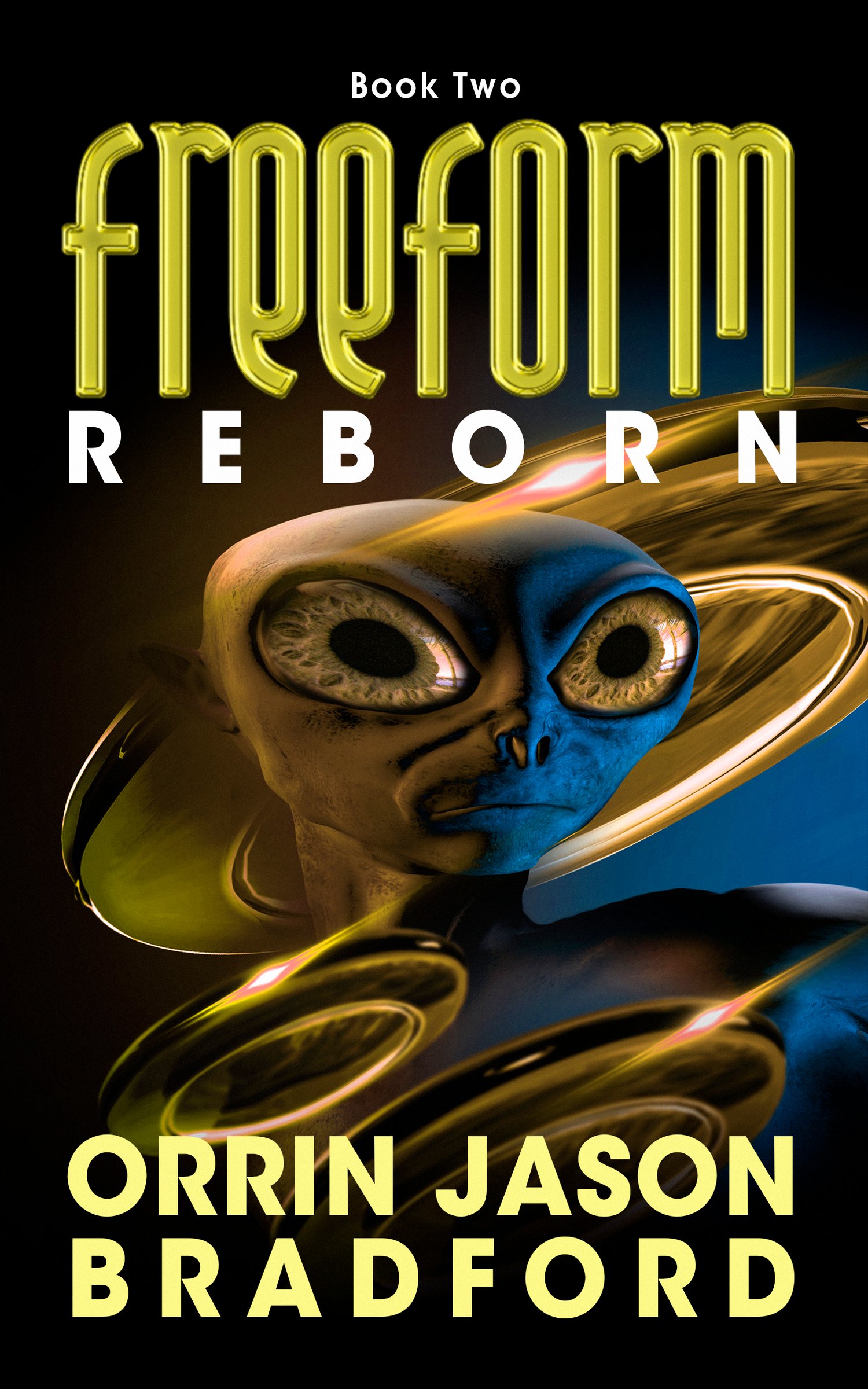 FreeForm: Reborn
A new physique. An old façade...
In light of what she's seen, former ufologist Pat Vogt is reluctant to conceal the nature of Allan Pritchard's seeming nephew. TJ isn't as he appears, and the boy's history could mean a bleak future for mankind. Are Pat and Allan instilling humanity or nurturing a malevolent force? Would the true monster be borne by betrayal? As TJ learns to harness his powers, the stakes mount ever higher.
Meanwhile, hidden away in a backcountry cave, another lifeform is growing...exponentially. With the help of a shadowy benefactor known only as 'Aeo', Doctor Homlin's plans have received new breath. Soon to emerge is Val, a hungry incarnate that won't rest until its progenitor's vision becomes reality.
Ex-operative James Stepp may hold the key to salvation, but how much responsibility can be entrusted to a mercenary...?
Building upon its own powerful predecessor, Book II of O.J. Bradford's FreeForm Series thickens the plot, dials up the tension, and doubles-down on a rallying cry for excellence in modern SF. Readers that hope to be whisked away, prepare for a brisk abduction. Scroll to the top of this page and place your order today!
(Previously published as 
Freeform Reborn
.)
Or Buy Direct from the Author by clicking the green button above.