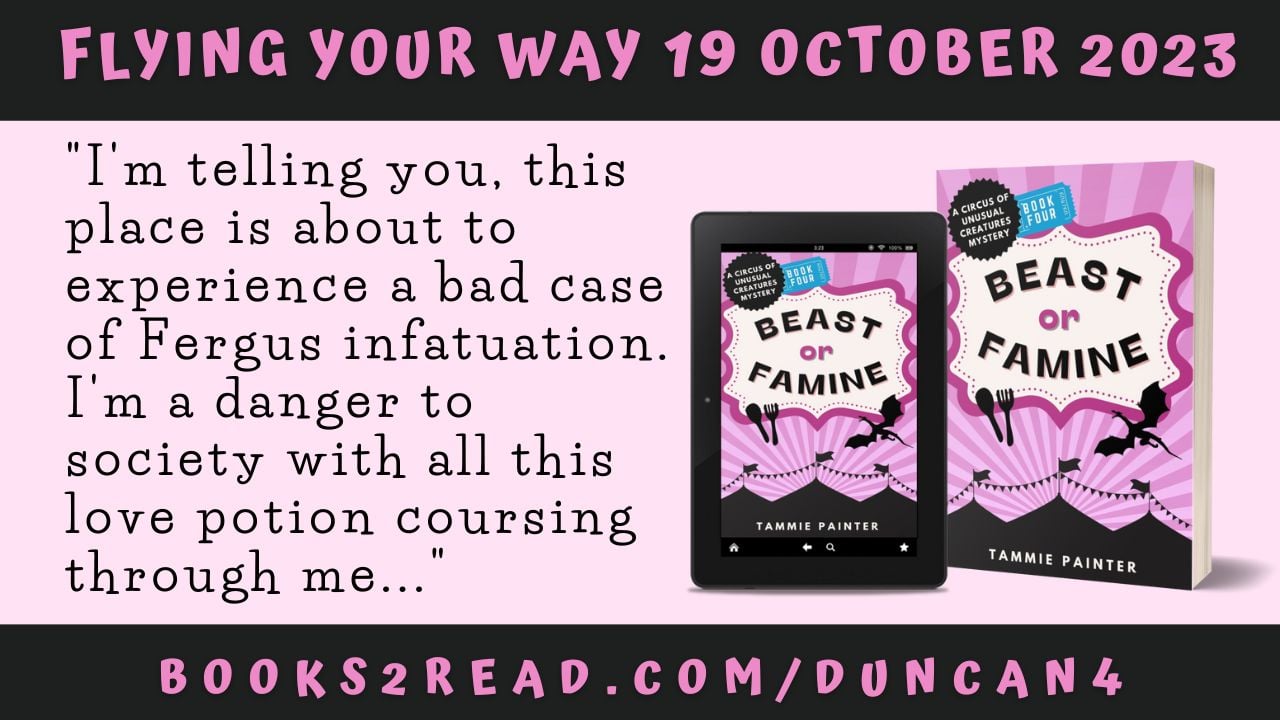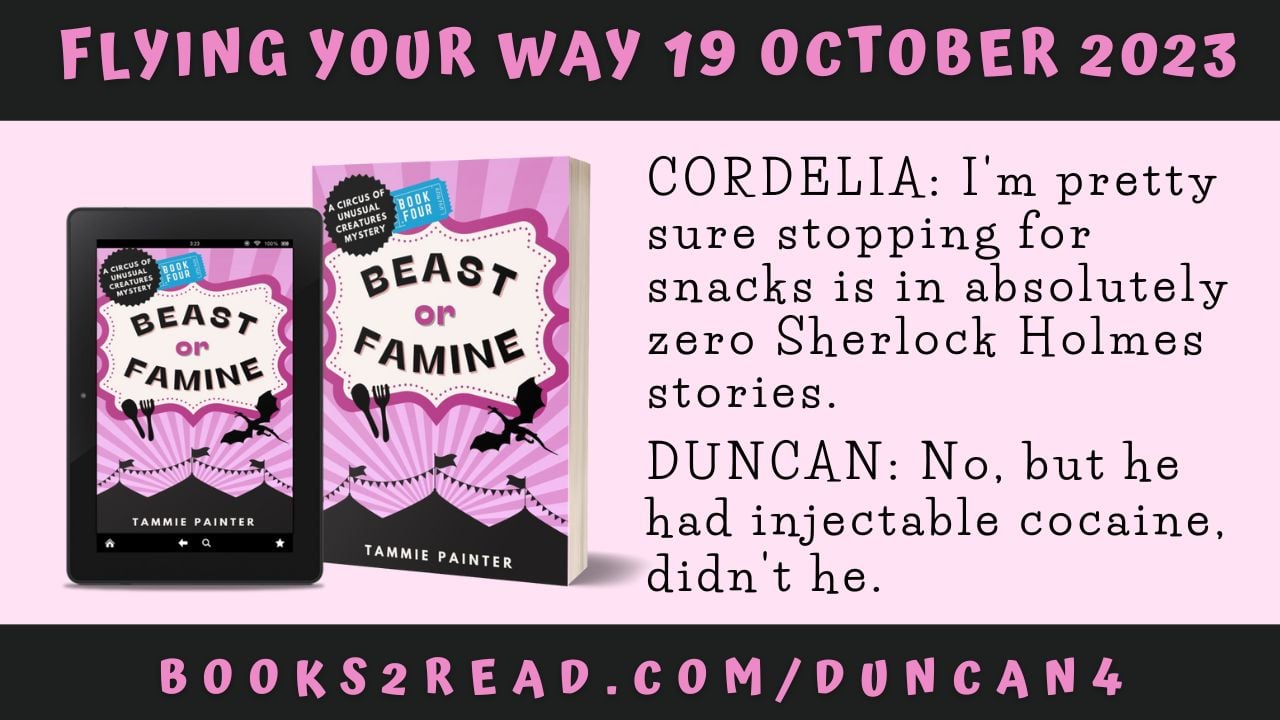 Beast or Famine (Book 4 of The Circus of Unusual Creatures)
On Sale
A seaside eating contest.
A cheating, song-stealing, and all-around-no-good ex.
And a chain-smoking unicorn doling out dating advice.
What could possibly go wrong?
Read a sample chapter in your browser
The Circus of Unusual Creatures has been invited to perform as the feature act at the Seaside Family Fun Fair's annual eating contest.
Right from the start, trouble is brewing. Trouble that, to everyone's surprise, has (almost) nothing to do with
Fergus now referring to himself as The Love Guru.
Besides foul moods over the weather, the working conditions, and sand wedging itself, well, everywhere, tempers truly flare when Molly's ex-husband, Albert, shows up for the competition.
Albert has a bad track record. He's cheated in a previous eating contest, he's stolen Molly's music, and he's got an ogre-sized secret that could destroy the fun fair.
So, when the competition turns deadly, Duncan — dragon and amateur sleuth — has a long list of people who wouldn't mind sending Albert six feet under. Problem is, two of Duncan's friends are the most likely suspects.
Matters only get worse when Duncan discovers Zin has agreed to a partnership that's smellier than a sack of rotting fish heads.

Plus, Pepper's been so busy prepping food for the contest, she's failed to keep up with Duncan's omelet needs.
Seriously, no dragon should have to sleuth in these conditions.
Can Duncan find the killer before they strike again? Will Zin lose his circus to this partnership? What relationship disasters will Fergus cause? And what is up with those ogres?
Find out in Beast or Famine, the latest installment of The Circus of Unusual Creatures Mystery series.
~ ~ ~
Although it's the fourth book in the series, Beast or Famine is a great way to jump into Circus of Unusual Creatures Mysteries. 
If you like humorous whodunnits that mix in laughs with murderous mayhem and mythical beasts, you'll love, not only this silly story, but also the first three books in the series: Hoard It All Before, Tipping the Scales, and Fangs a Million.
Set in a 1930s that's just a tad different than what you're used to, The Circus of Unusual Creatures is a delightfully humorous cozy mystery series that features a detecting dragon, an aura-spotting centaur, a chain-smoking unicorn, and plenty of other quirky characters getting into all kinds of trouble as they stumble their way through clues, crimes, and perfectly cooked omelets.
Story Note: While this cozy mystery is mostly clean, it does have a lusty, chain-smoking unicorn who makes more than a few naughty innuendos, a dragon who drinks, a tiny bit of mild swearing, and (obviously) there's a murder or two along the way.
Shop Note: Once you complete your purchase you will receive a PDF receipt. Soon after, you'll find an email from BookFunnel with the download link to get your book in the file best suited for your e-reader. 
Not tech savvy? Just ask BookFunnel and they'll provides the support you need if you have trouble loading your book to your device. This feature is included with your purchase! 
Not seeing the email? Be sure to check your Spam/Junk/Promotions folder : )