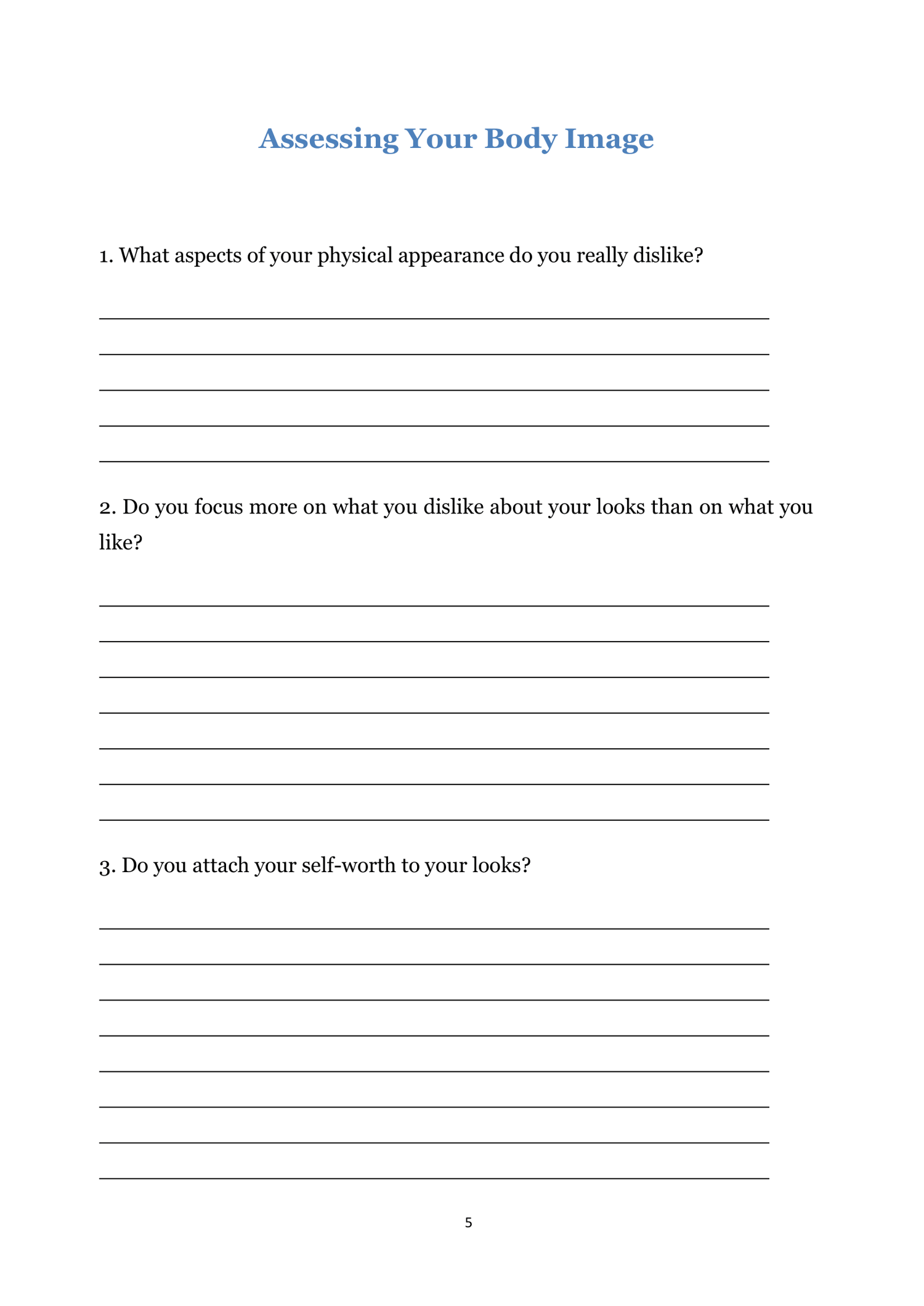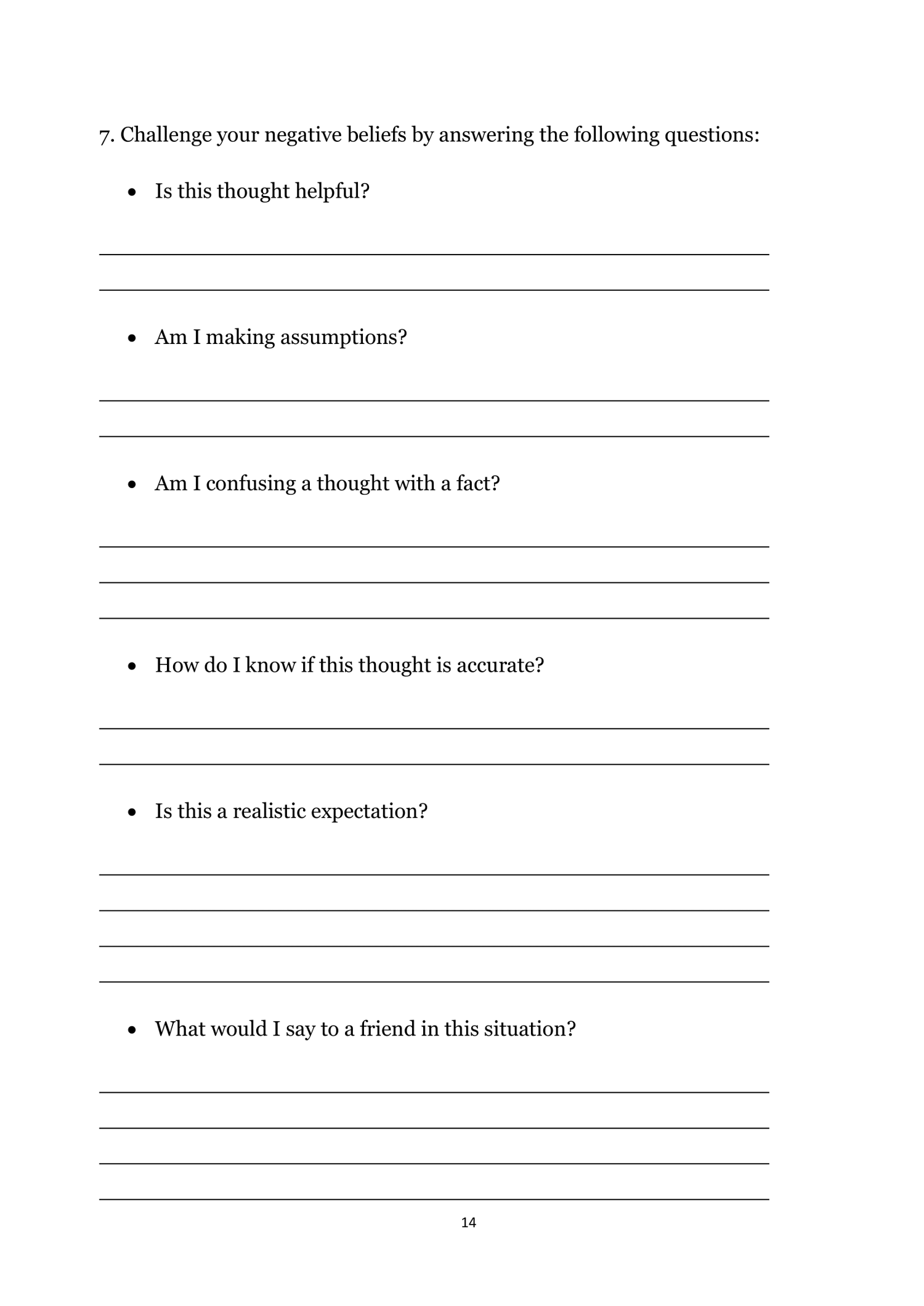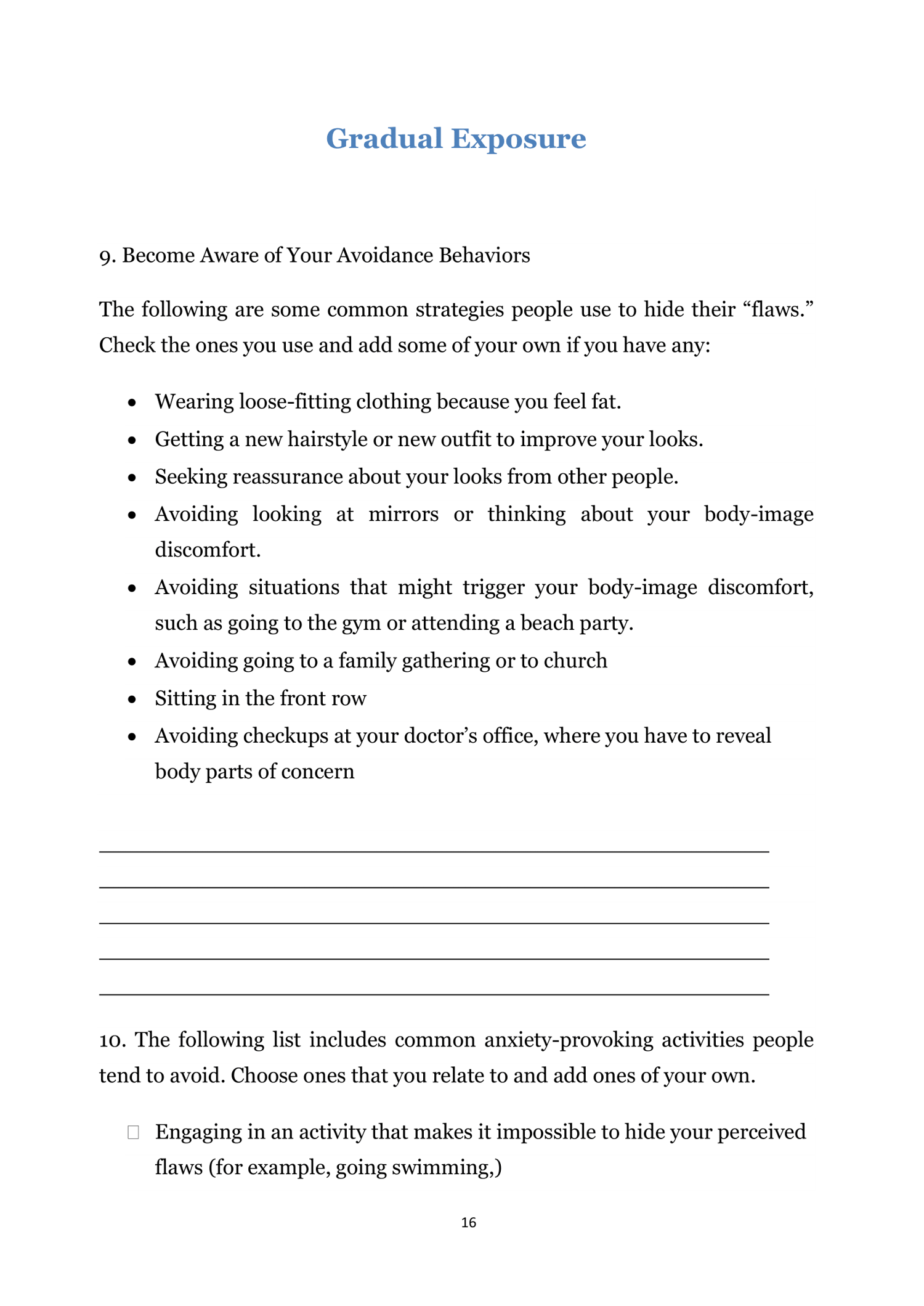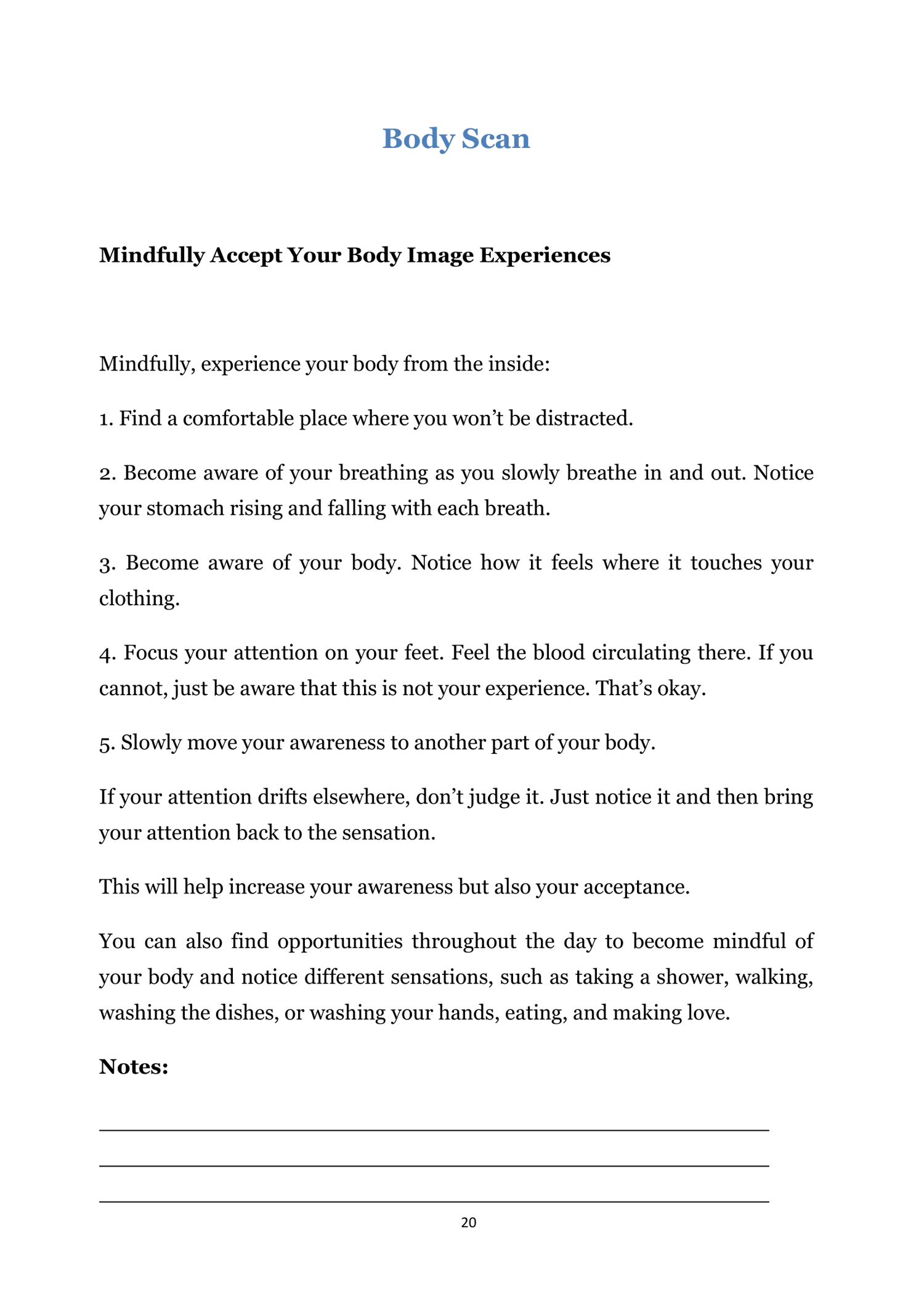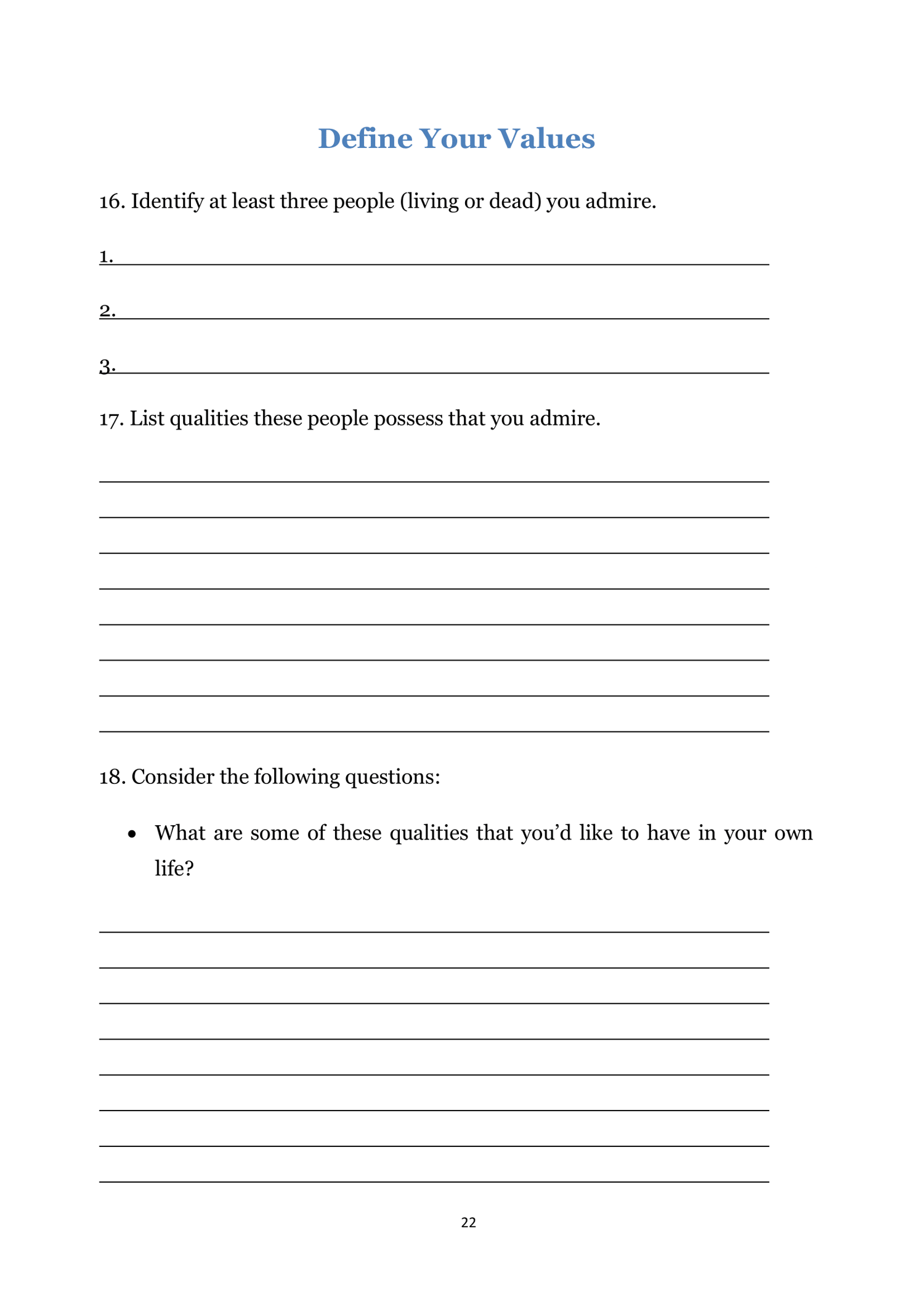 Body Image Worksheets
On Sale
READY TO IMPROVING YOUR BOD IMAGE, START ACCEPTING YOURSELF, AND LET GO OF SELF-CRITICISM? 
Do you tend to:
Avoid social events because you don't like the way you look?
Avoid intimate relationships because of your looks?
Constantly, find yourself checking in the mirror to evaluate your appearance?
Have too much negative self-talk, especially around your appearances?
Be late or not go to school/work because of appearance concerns?
Avoid of body-focused activities (for example, swimming, gym)?
Spend so much time on rituals (for example, comparing, mirror checking, shopping, beauty and doctors appointments)?
Use alcohol and drug to cope with appearance preoccupation?
Spend so much money on beauty products to hide or improve aspects of appearance (for example, makeup, hair products, skin cream)?
IF YOU NEED A SIMPLE AND AFFORDABLE GUIDE TO HELP YOU IMPROVE YOUR BODY IMAGE AND ACCEPT YOURSELF.... YOU NEED THIS.WHAT IS INCLUDED?

+20 Pages of Journaling prompts and exercises to help you improve your body image
 

Introduction
Assessing Your Body Image
Discover Your Body Image Strengths and Weaknesses
Become Aware of the Cost of Holding Onto Negative Body-Image Concerns
Define Specific Directions for Improvement
Identify Your Negative Beliefs Around Looks
Thought Record
Gradual Exposure
Body Scan
Positive Affirmations
Define Your Values
A Letter to Your Body