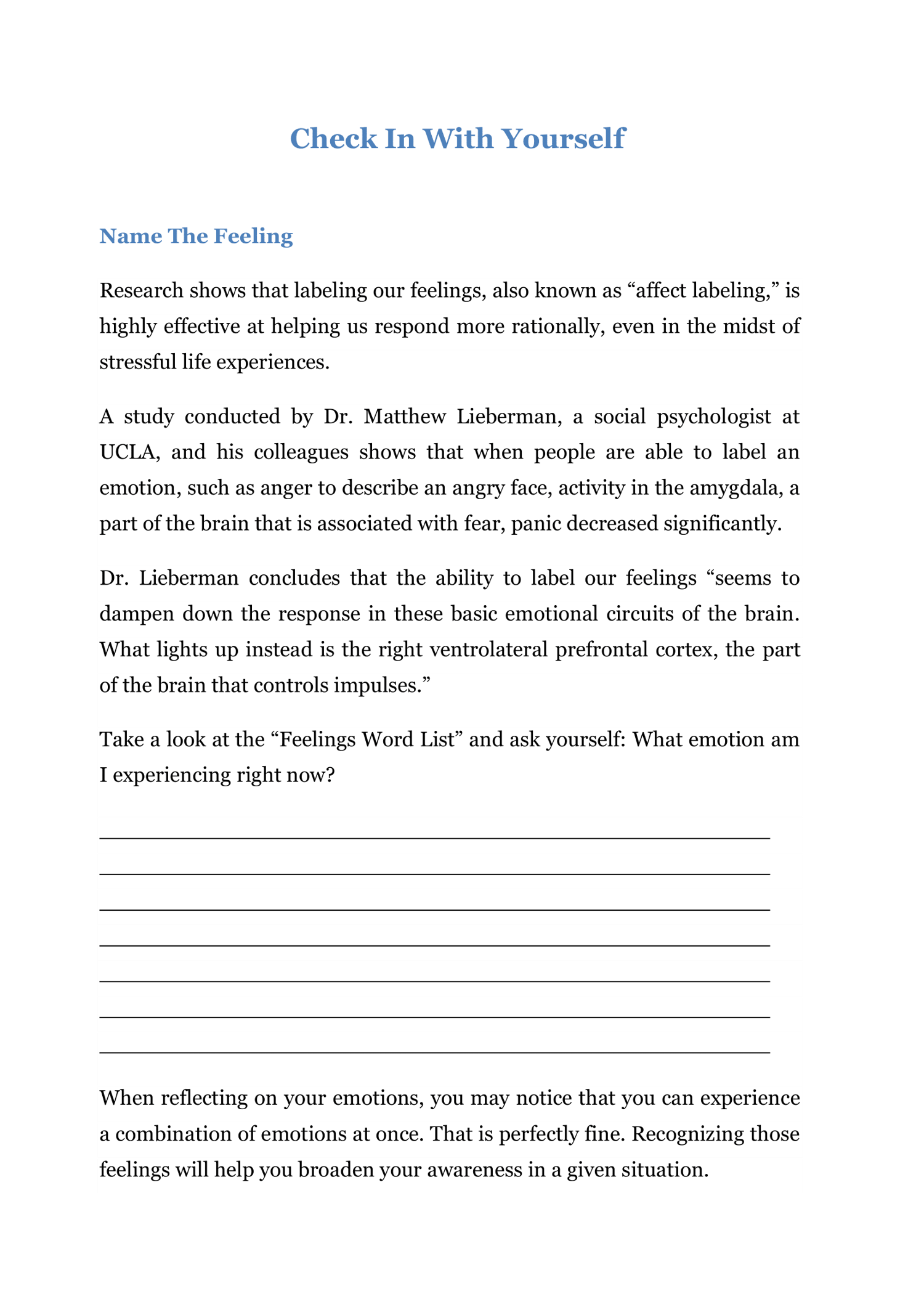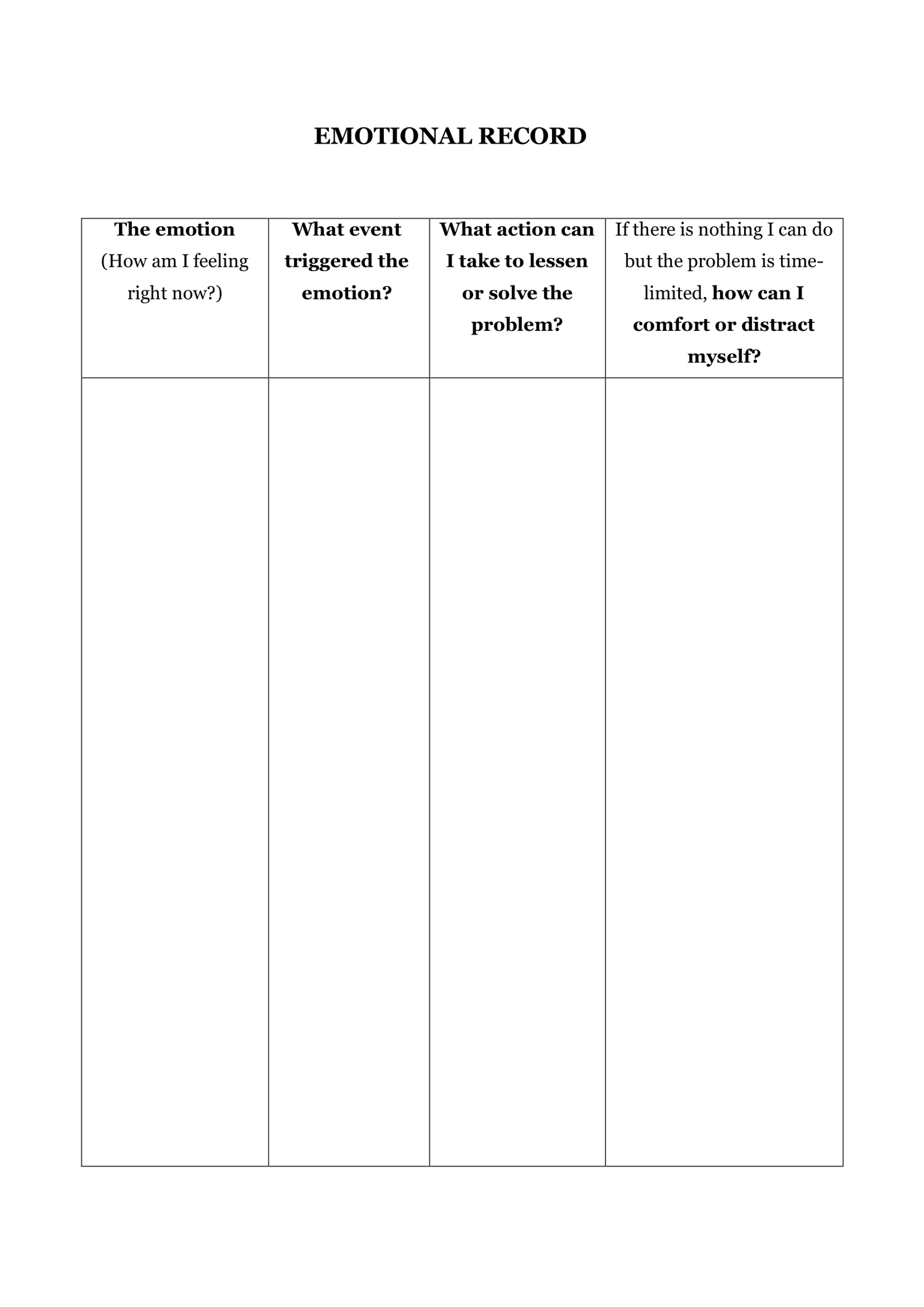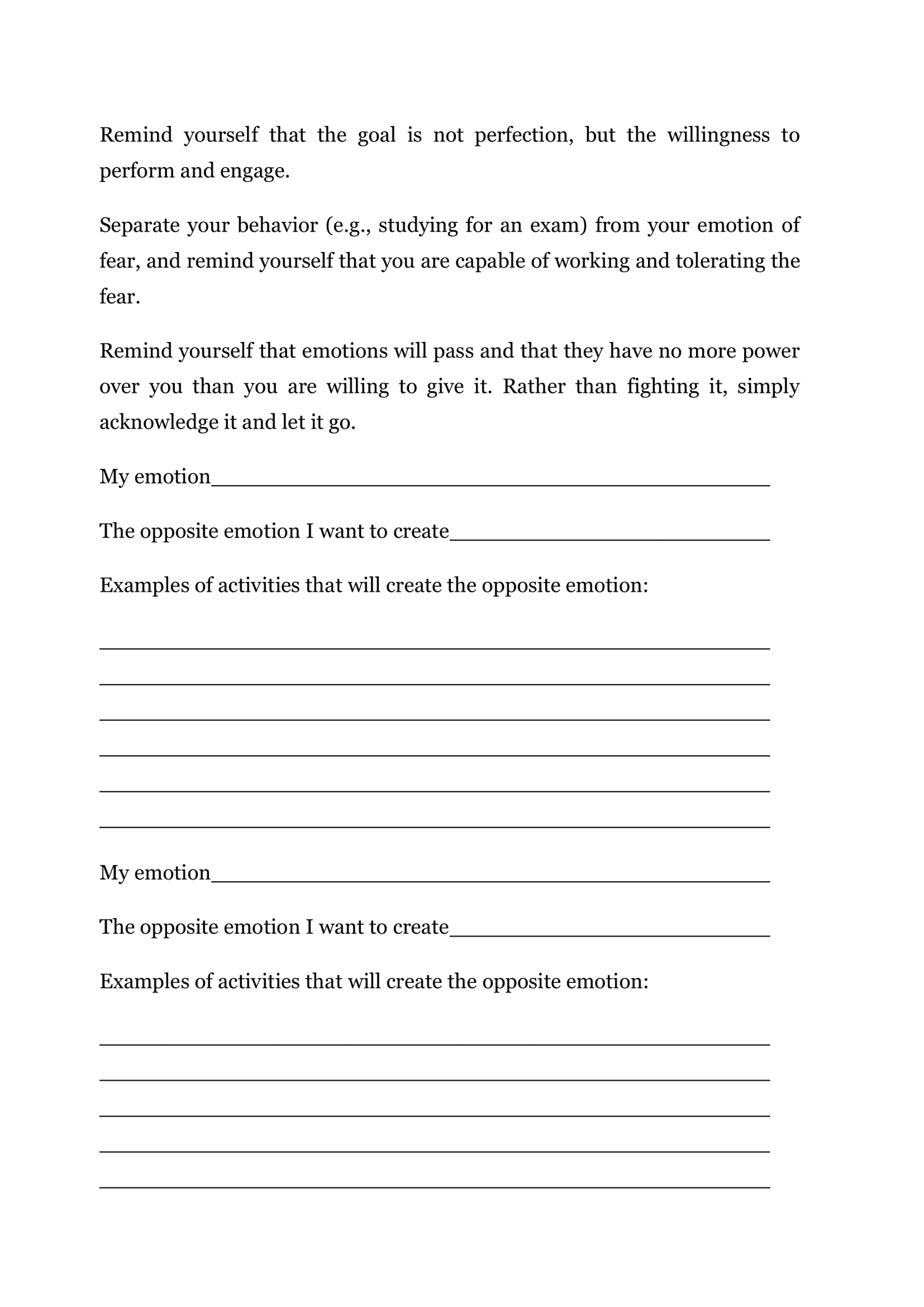 Emotions Worksheets
On Sale
Get Difficult Emotions Bundle for 60% off


ARE YOU EXPERIENCING ANY OF THE FOLLOWING?
Lacking energy or feeling tired all the time.
Experiencing 'brain fog' and finding it hard to think clearly or concentrate.
Feeling restless and agitated.
Wanting to cry all the time.
Not wanting to talk to or be with people.
Using addictions to numb pain.
Any of these sound familiar? If so, you've landed on the right worksheets!
Emotions Worksheets will help you connect with yourself and become more aware of your emotions.
+35 Pages of activities and prompts
WHAT IS INCLUDED?
Explore Your Emotional Beliefs 
List of Bodily Sensations
Feelings Word List 
Check In With Yourself
Identify Your Triggers 
Identify Unhelpful Actions 
Coping Skills 
Emotional Record
Challenge Emotional Reasoning
Challenge Catastrophizing Thinking
Coping Thoughts
Seek Social Support 
Practice Self-Care
Tracking Self-Care
Engage In Physical Exercise