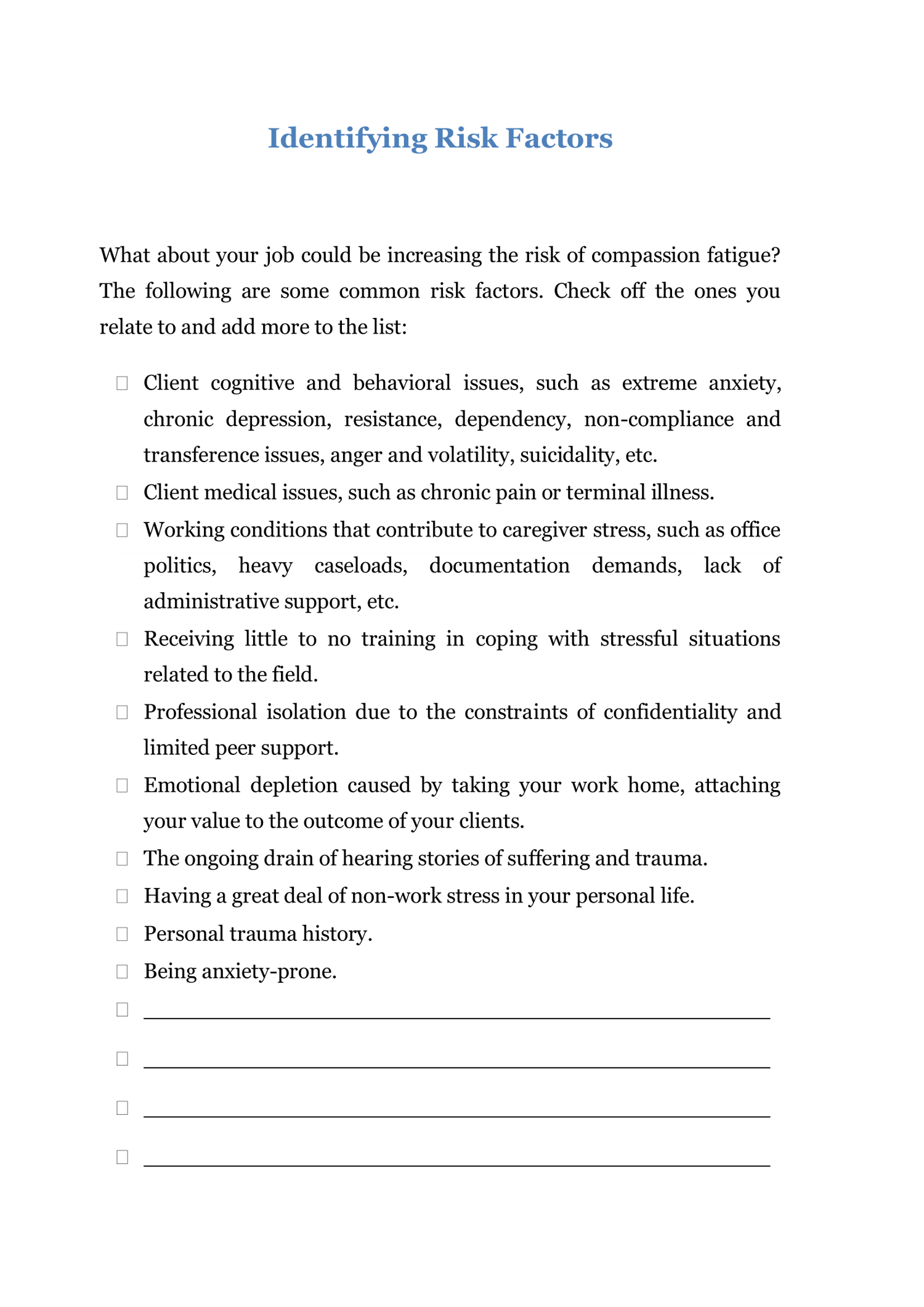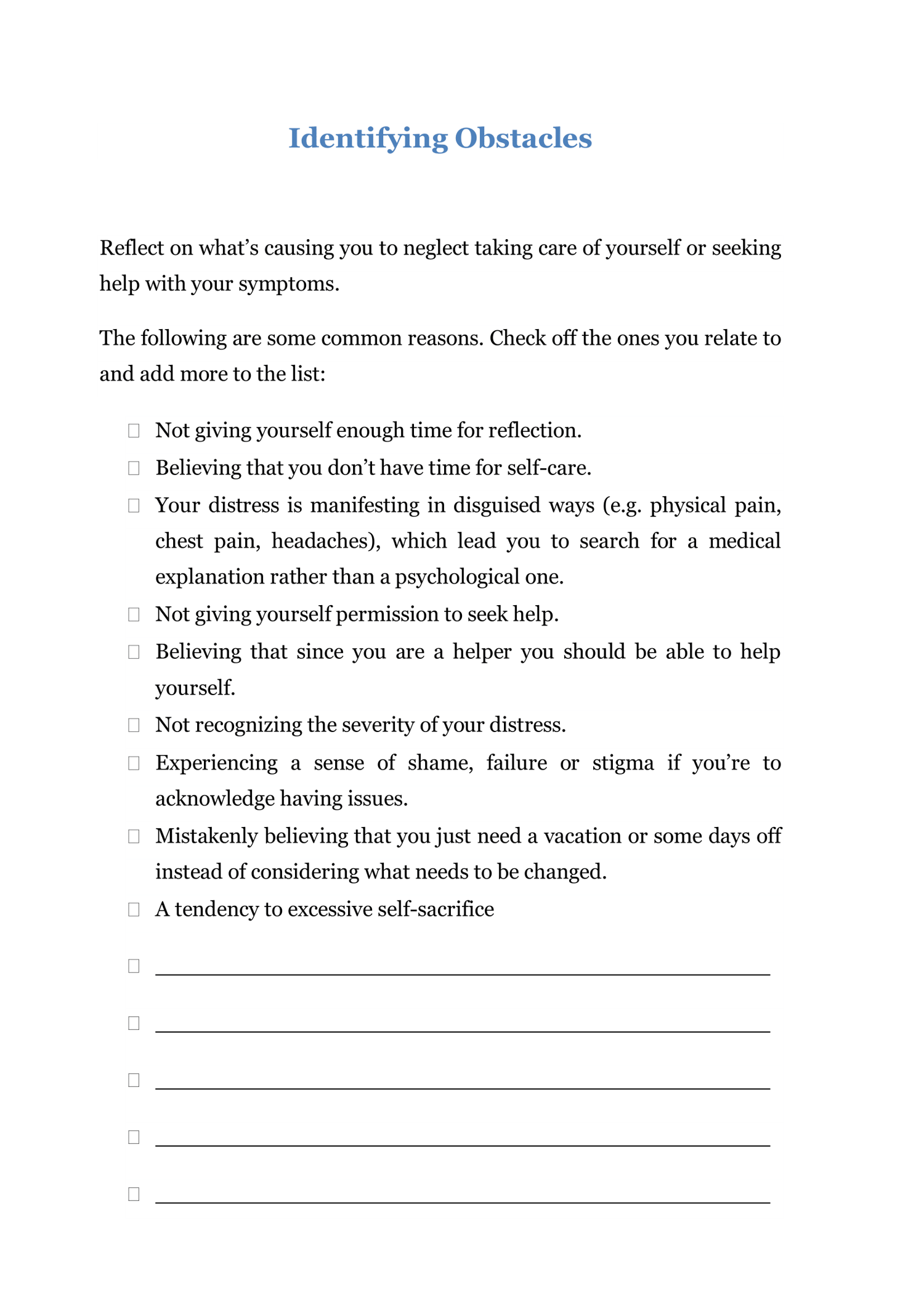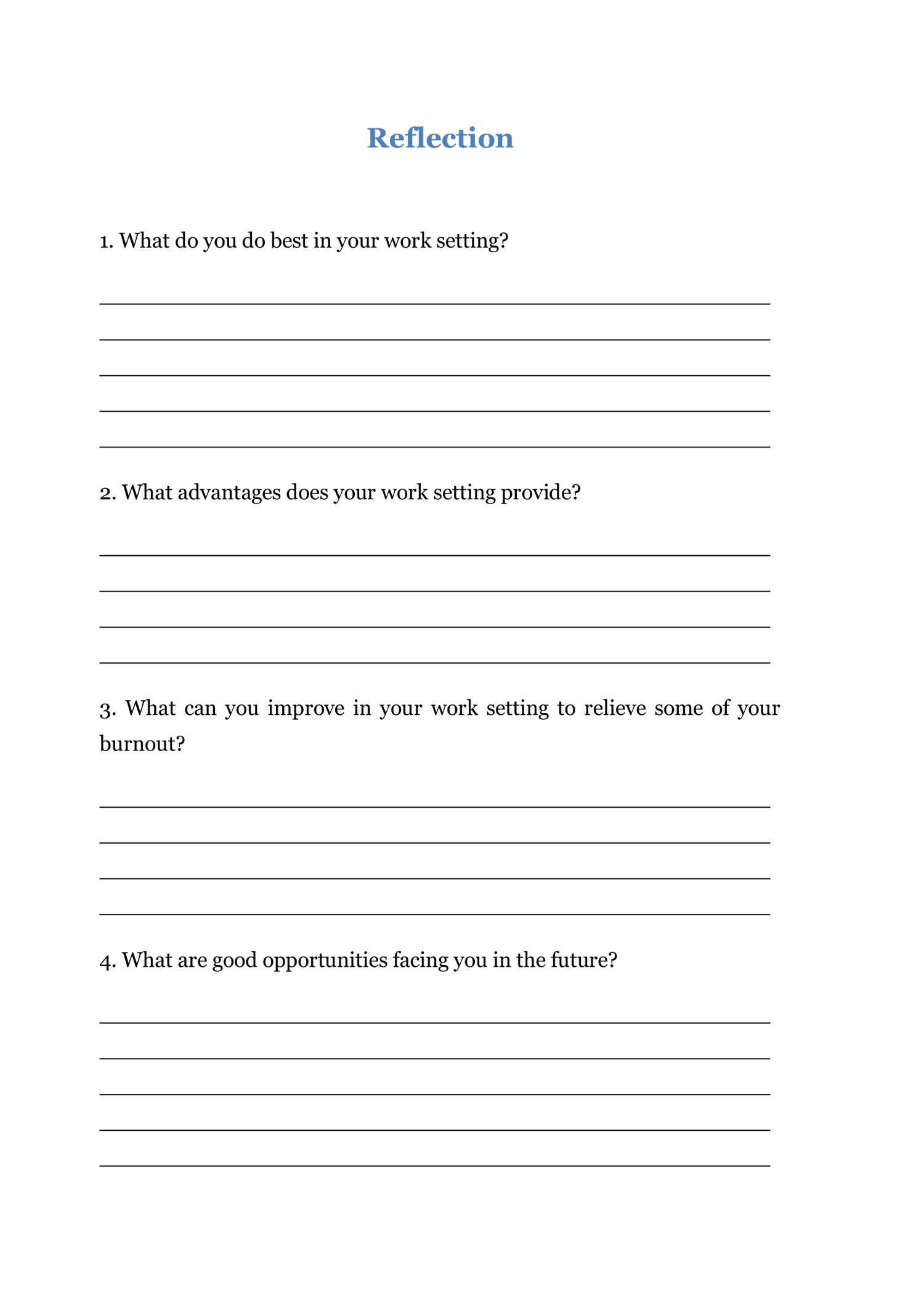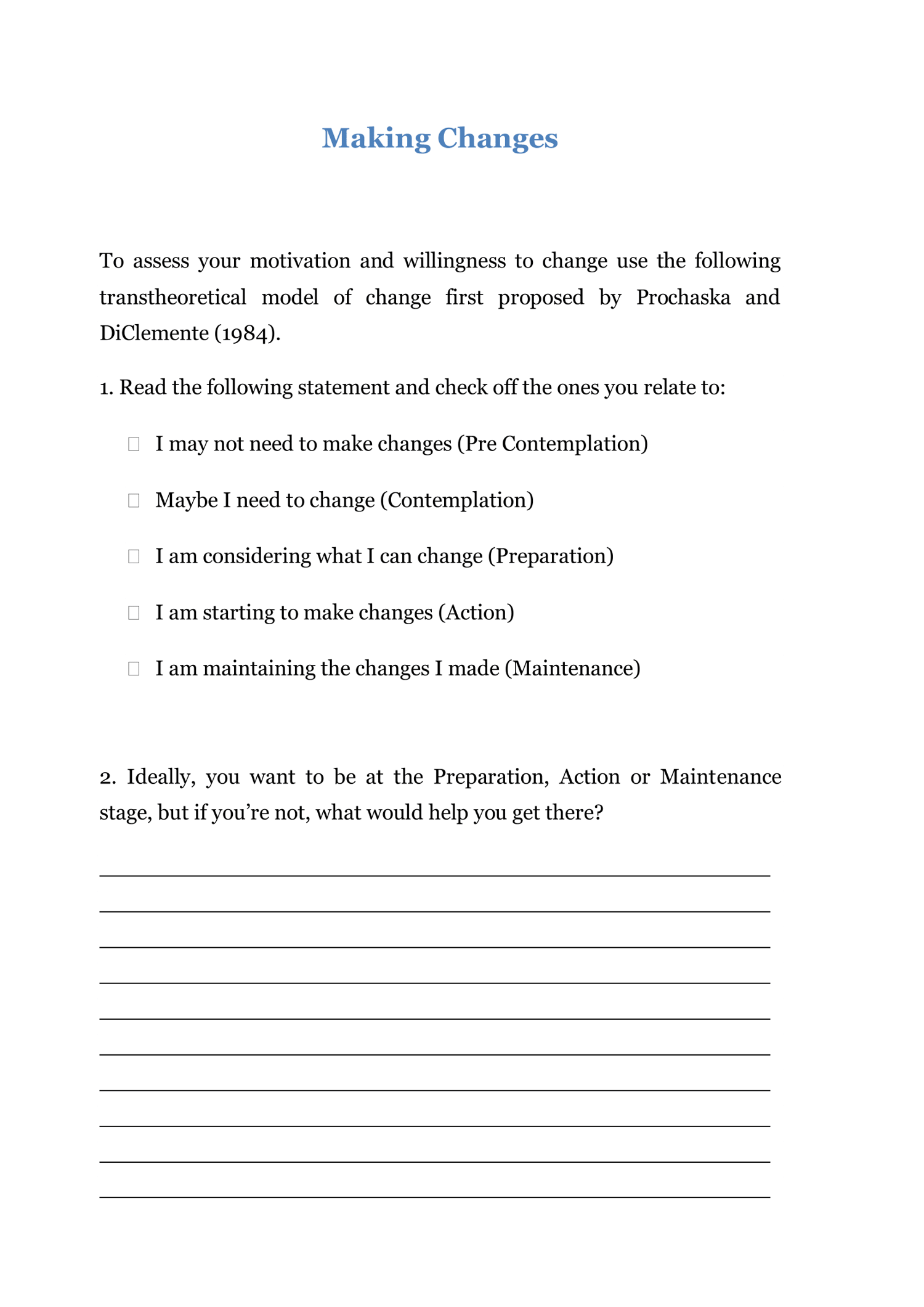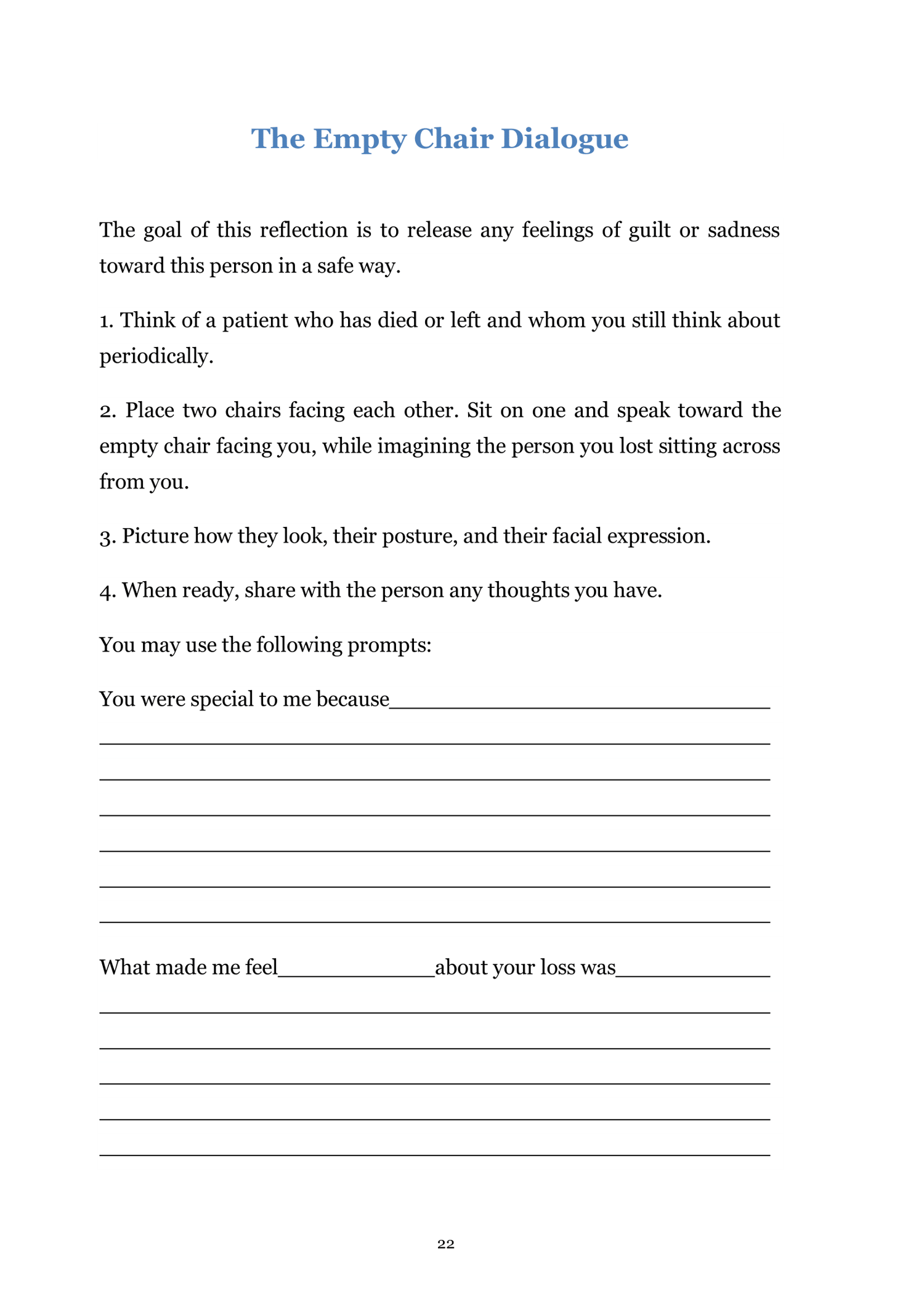 Compassion Fatigue Worksheets
On Sale
READY TO ALLEVIATE YOUR STRESS AND FEEL MORE FULFILLED IN YOUR JOB?
Working as a helping professional can be deeply rewarding.
Yet the ability to help people can also have a negative impact on the practitioner.
What's The Difference Between Burnout And Compassion Fatigue?
While the symptoms may be similar, the main difference is that compassion fatigue involves exposure to trauma and suffering.
In these worksheets, you're going to learn practical strategies to help you minimize the risk of harm from doing your work.
Learn how to:
Identify compassion fatigue symptoms
Assess how healthy your workplace is
Identify risk factors and stressors
Challenge negative beliefs
Make an action plan to deal with your stressors
Techniques to alleviate stressors
Let go of feelings of guilt and sadness related to patients who left or died
And much more
+20 Pages of activities and prompts to help you manage compassion fatigue and alleviate your stress.
WHAT IS INCLUDED?
Compassion Fatigue Self-Test
How Healthy Is Your Workplace?
Identifying Risk Factors
Identifying Obstacles
Challenging Negative Beliefs
Cognitive Restructuring
Identifying Internal and External Stressors
Reflection
Making Changes
Pros/Cons Analysis
Action Plan
Building A Coping Toolkit
Mindfulness
Identifying Situations, Feelings, and Thoughts
The Empty Chair Dialogue
REQUIREMENTS
Willingness to make the necessary changes in your life.
Having examples of difficult situations in mind would be helpful.
FREQUENTLY ASKED QUESTIONS
HOW DO I KNOW IF THESE WORKSHEETS ARE RIGHT FOR ME?
These worksheets are perfect for anyone who needs an affordable, yet effective guide to help them learn how to manage compassion fatigue.
Studies have shown that symptoms of compassion fatigue can be present in all helping disciplines, including:
Animal control officers
Children's and adult protective services workers
Clergy and chaplains
Counselors
Doctors
Firefighters
First responders
Funeral home staff
Health care professionals
Hospice workers
Hospital employees
Humanitarian workers
Journalists
Law enforcement officers
Nurses
Psychologists
Social workers
Substance abuse professionals
Teachers
Veterinarians
WHAT IS THE FORMAT?
You will receive a digital PDF copy of the "Compassion Fatigue Worksheets".
THIS IS A DIGITAL PURCHASE. NOTHING WILL BE SHIPPED.
HOW DO I FILL IT OUT?
Print out the PDF and fill out by hand or alternatively fill them out digitally straight on your computer or phone using a PDF reading software such as Adobe Reader (Free) or Adobe Acrobat, or apps like apps like XoDo or GoodNotes or pdfFiller.
You may print as many copies as you need of each page.
HOW SOON WILL I HAVE ACCESS?
Immediately! You will have access to the files you've purchased. An automatic email receipt is sent which includes the link to your download page where you can instantly download the files you've purchased.
WHAT IS YOUR RETURN POLICY?
Due to the nature of the product, all sales are final. However, I am confident that this material will provide the strategies you need to get started.
"If you ever encounter technical issues in downloading the file after purchasing, using the email that you used to buy this product please send me a message here with a screenshot of your purchase attached [ineffliving@gmail.com] and I will personally send you the files :) "