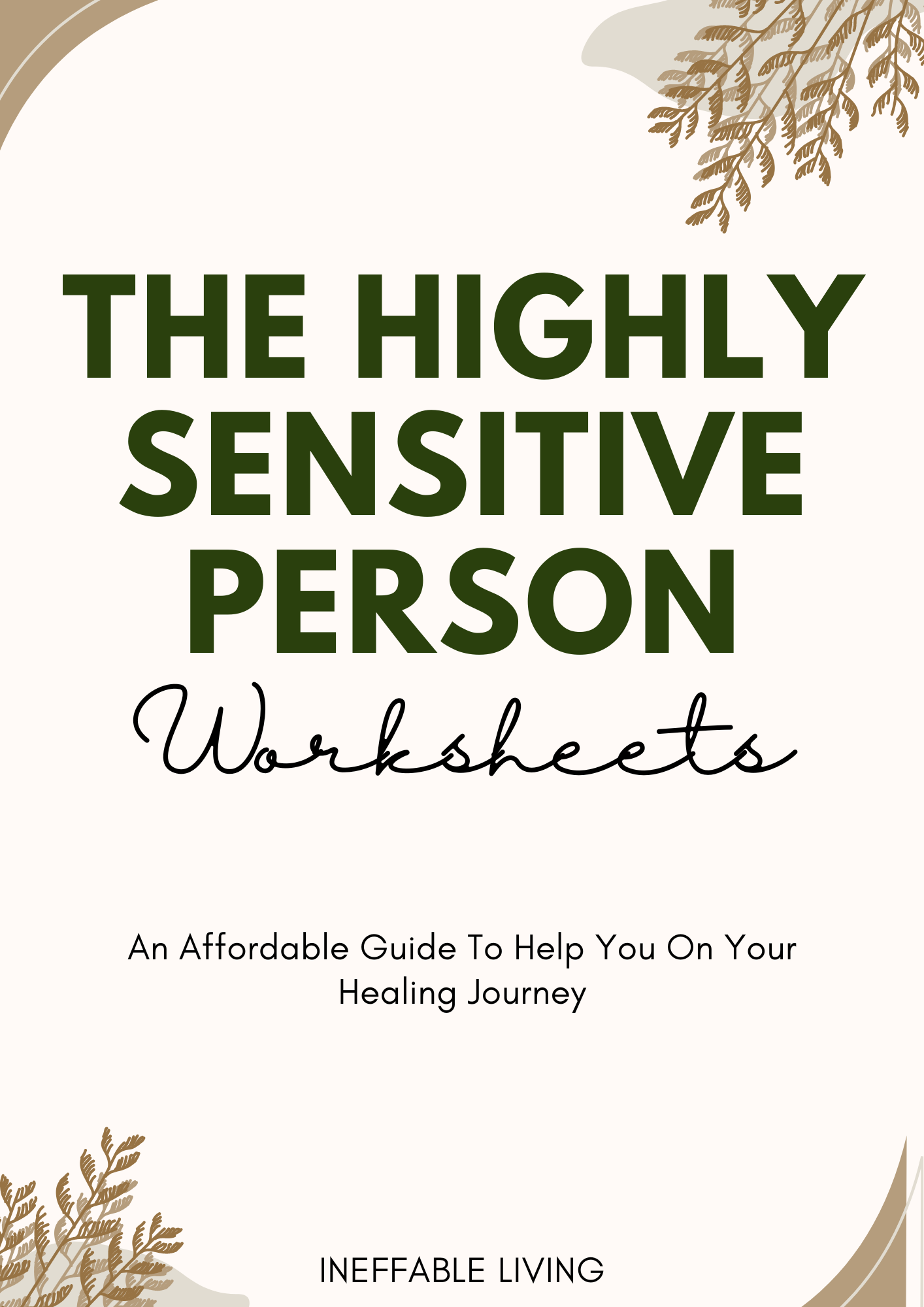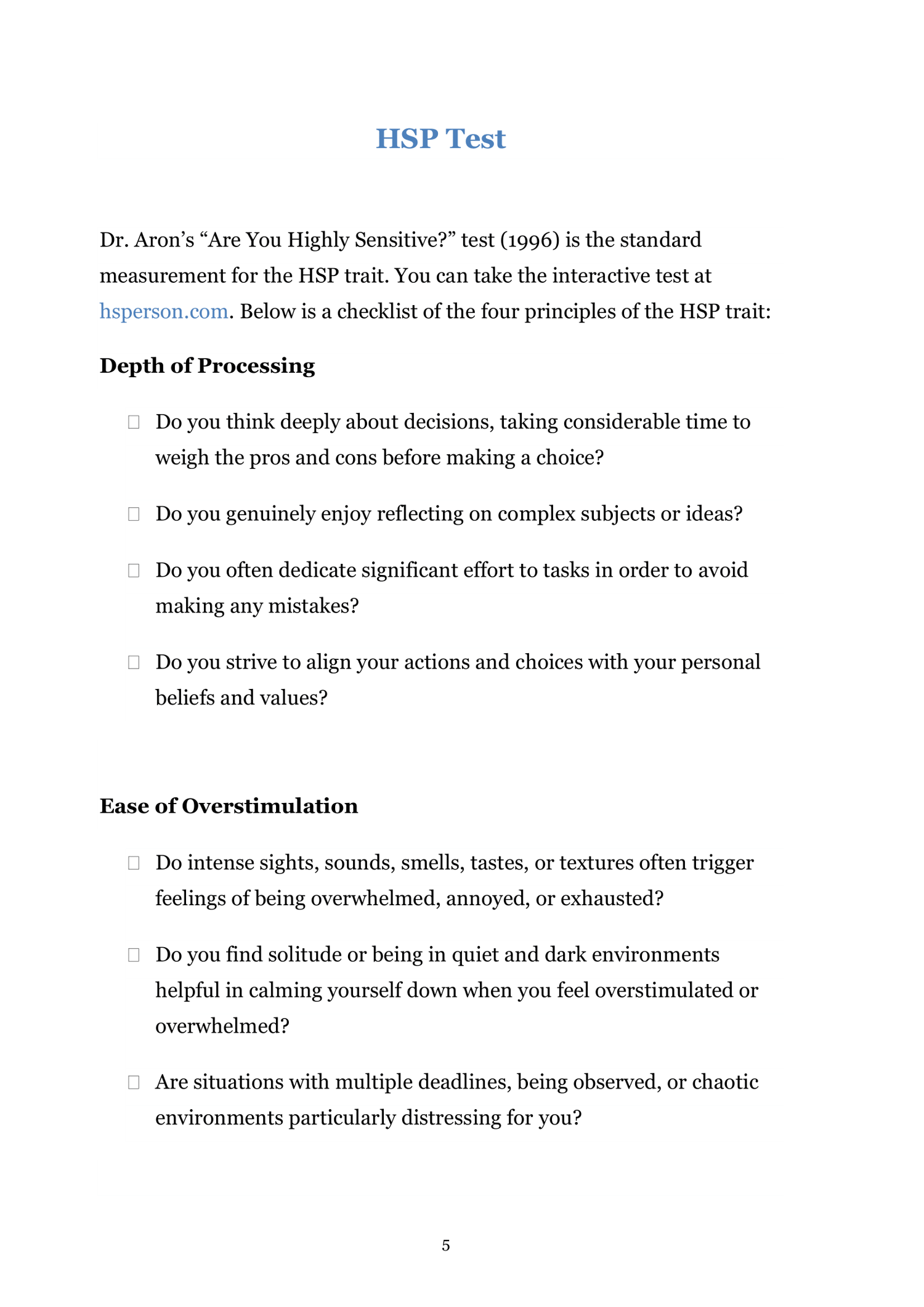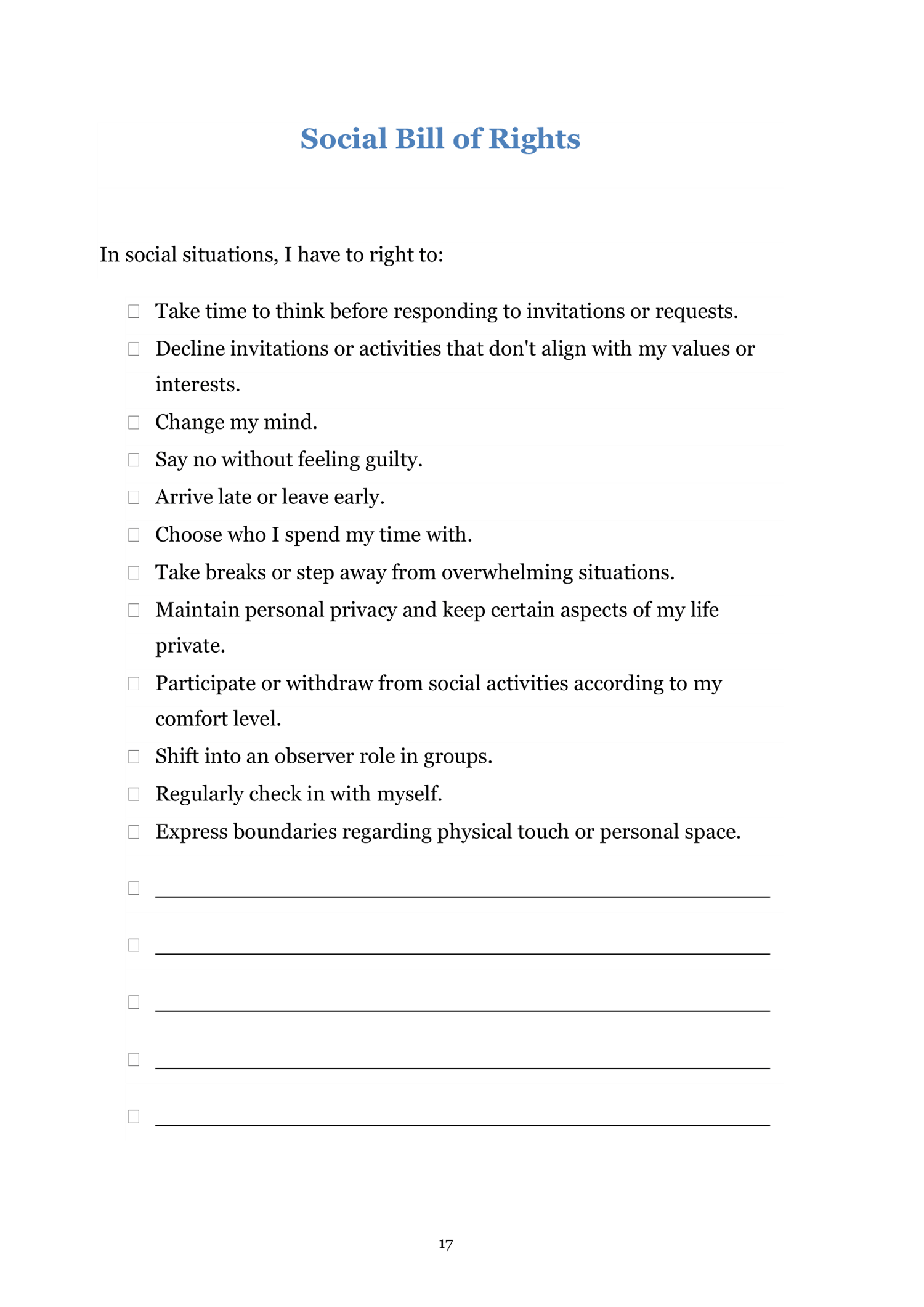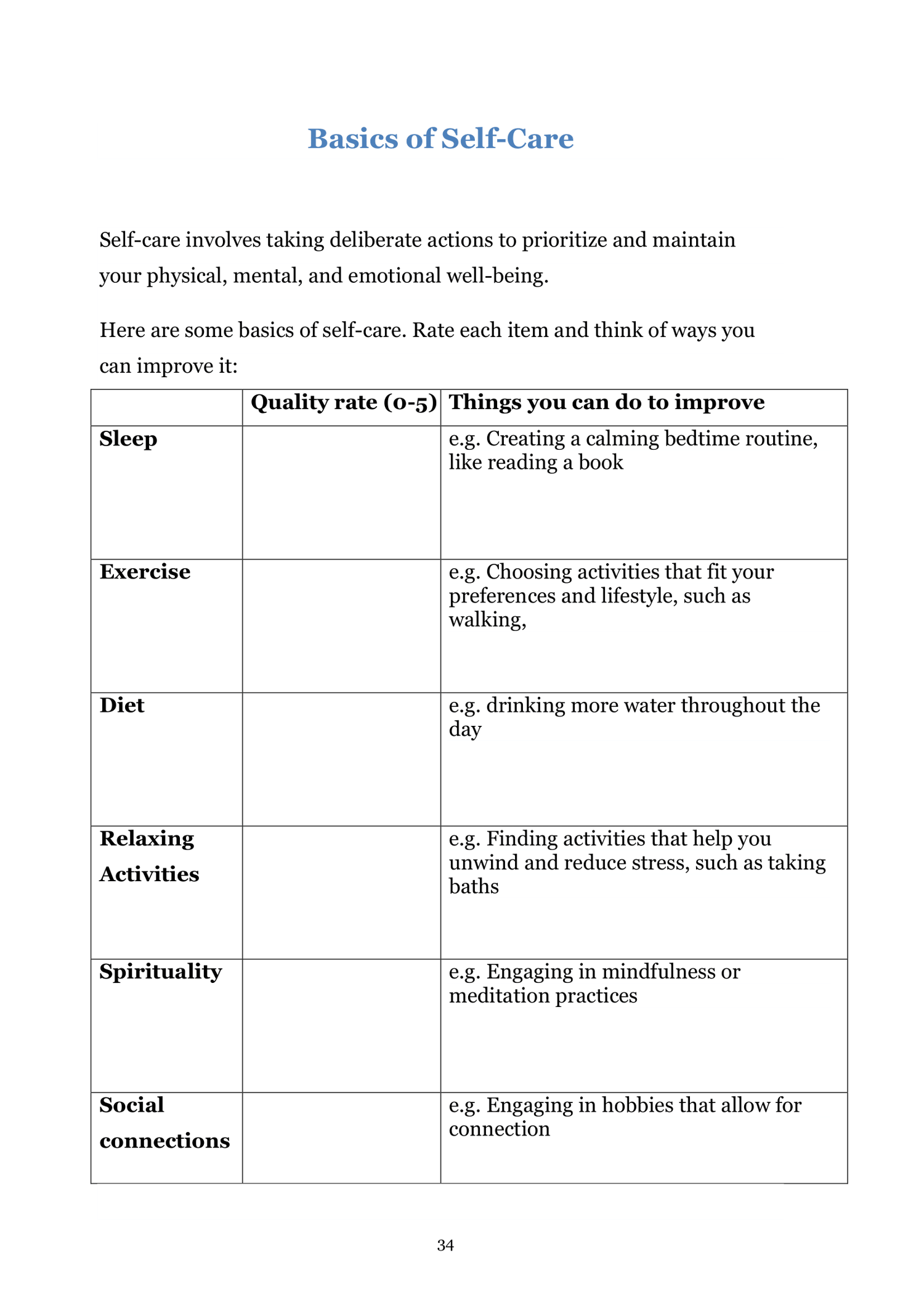 The Highly Sensitive Person Worksheets
On Sale
READY TO EMBRACE BEING A HIGHLY SENSITIVE PERSON AND FEEL MORE FULFILLED?
Do you often feel overwhelmed by strong sensory stimuli such as loud noises, bright lights, or strong smells?
Do you have a rich and complex inner world, often experiencing deep emotions and intense empathy toward others?
Do you find yourself easily affected by the moods and emotions of those around you?
Do you prefer quiet and calm environments over highly stimulating or chaotic ones?
Do you need regular downtime or alone time to recharge and recover from overwhelming experiences?
Maybe you're an HSP: a highly sensitive person. 
Understand what it means to be a high-sensitive person or an empath
Learn to deal with your sensitivity
Better manage your relationships
Find meaning and a meaningful life
Accept and embrace being a highly sensitive person
....and much more
+35 Pages of activities and prompts to help you manage your sensitivities and embrace your uniqueness.
WHAT IS INCLUDED?
Are You Highly Sensitive?
HSP Test
Getting to Know Yourself
Identifying Your Triggers
Transition Time
Establishing a Routine
Removing and Reducing Distractions
Social Situations
Social Bill of Rights
Checking In With Yourself
Setting Boundaries
Saying No
Challenging Limiting Beliefs
Identify Your Values
List of Values
Body Awareness
Basics of Self-Care
Self-Compassion
The goal of these worksheets is not to "cure" you of being highly sensitive but rather to guide you in coping in healthy ways and harnessing the strengths that come with being an HSP.
REQUIREMENTS
Willingness to make the necessary changes in your life.
Having examples of difficult situations in mind would be helpful.