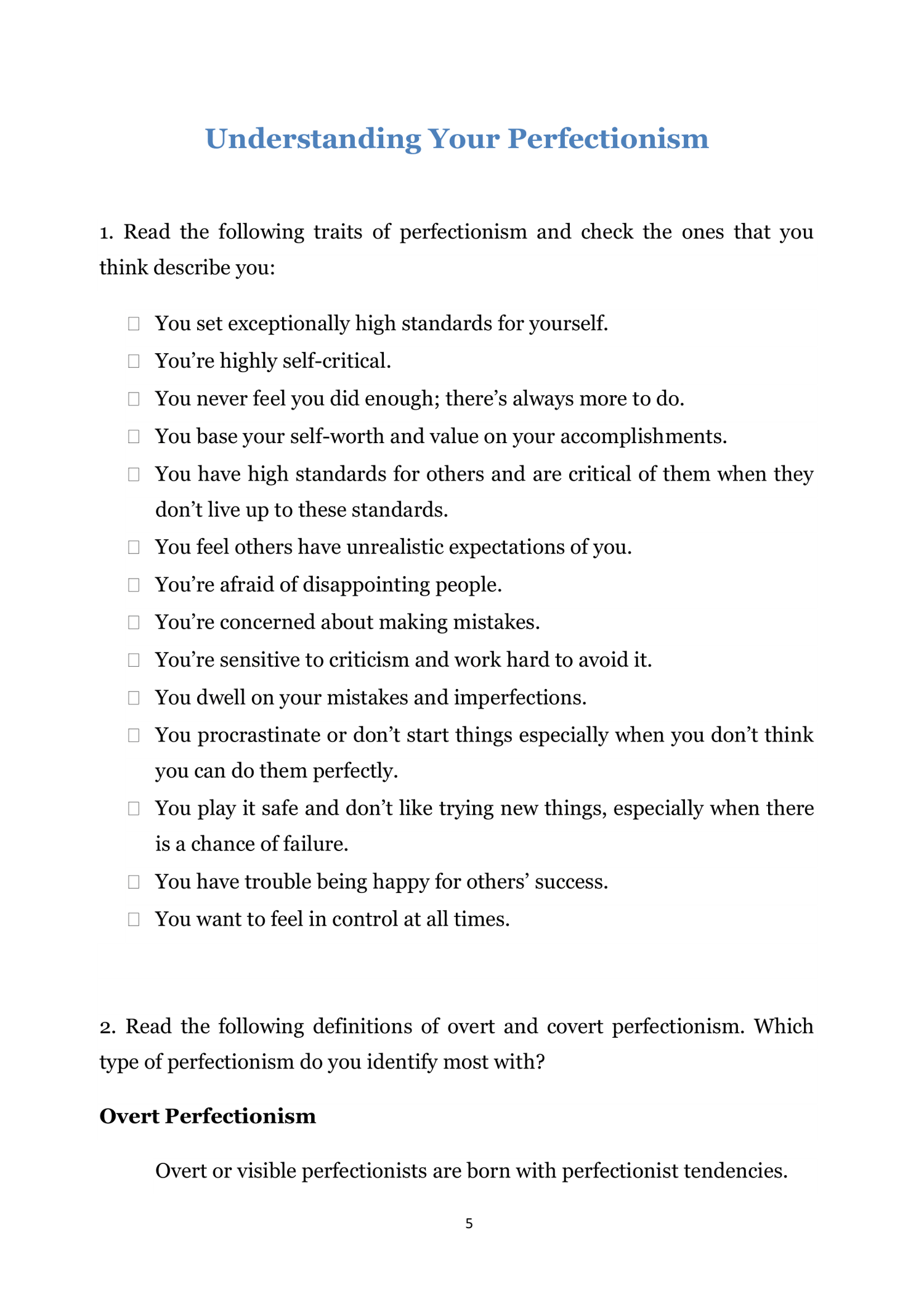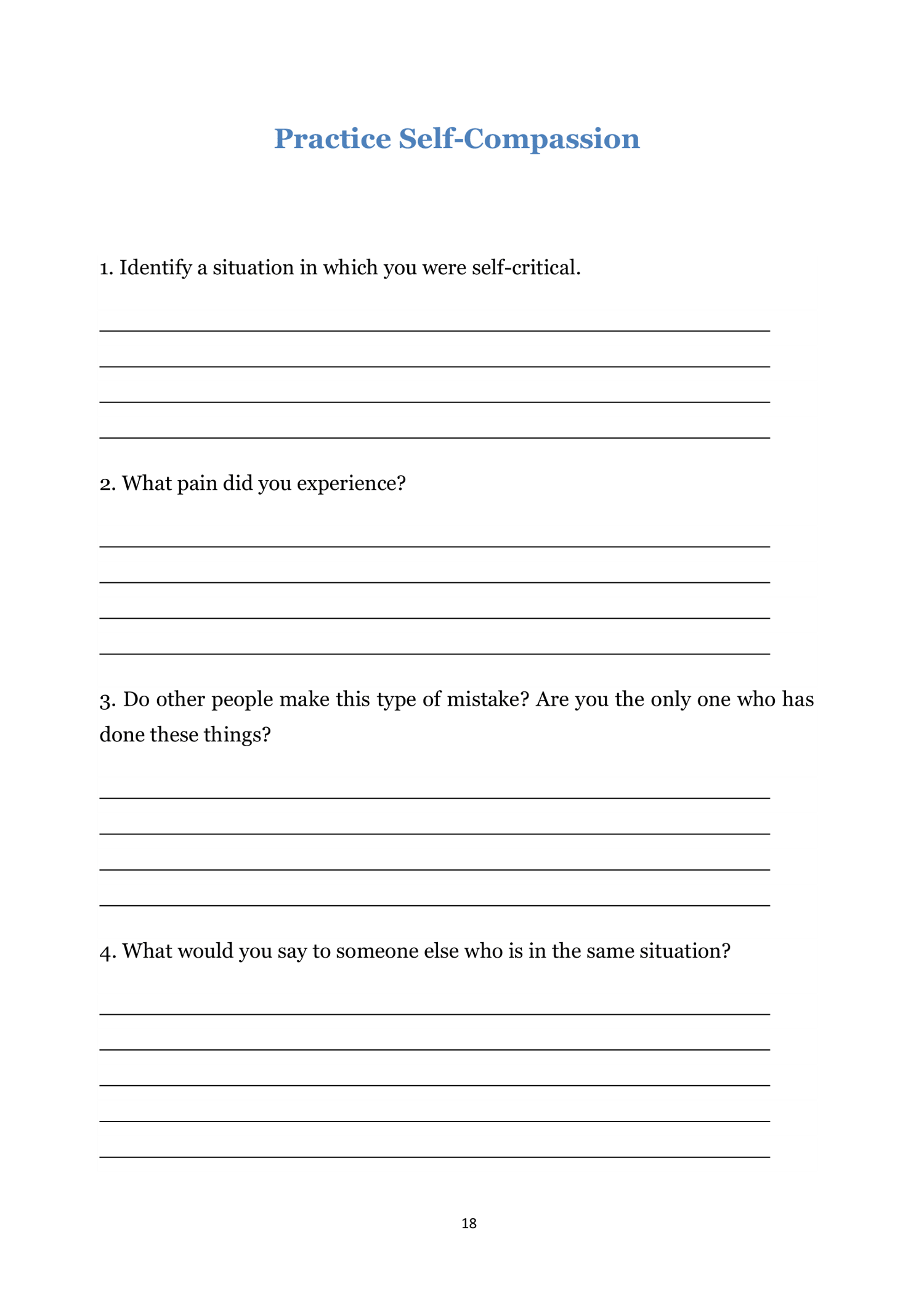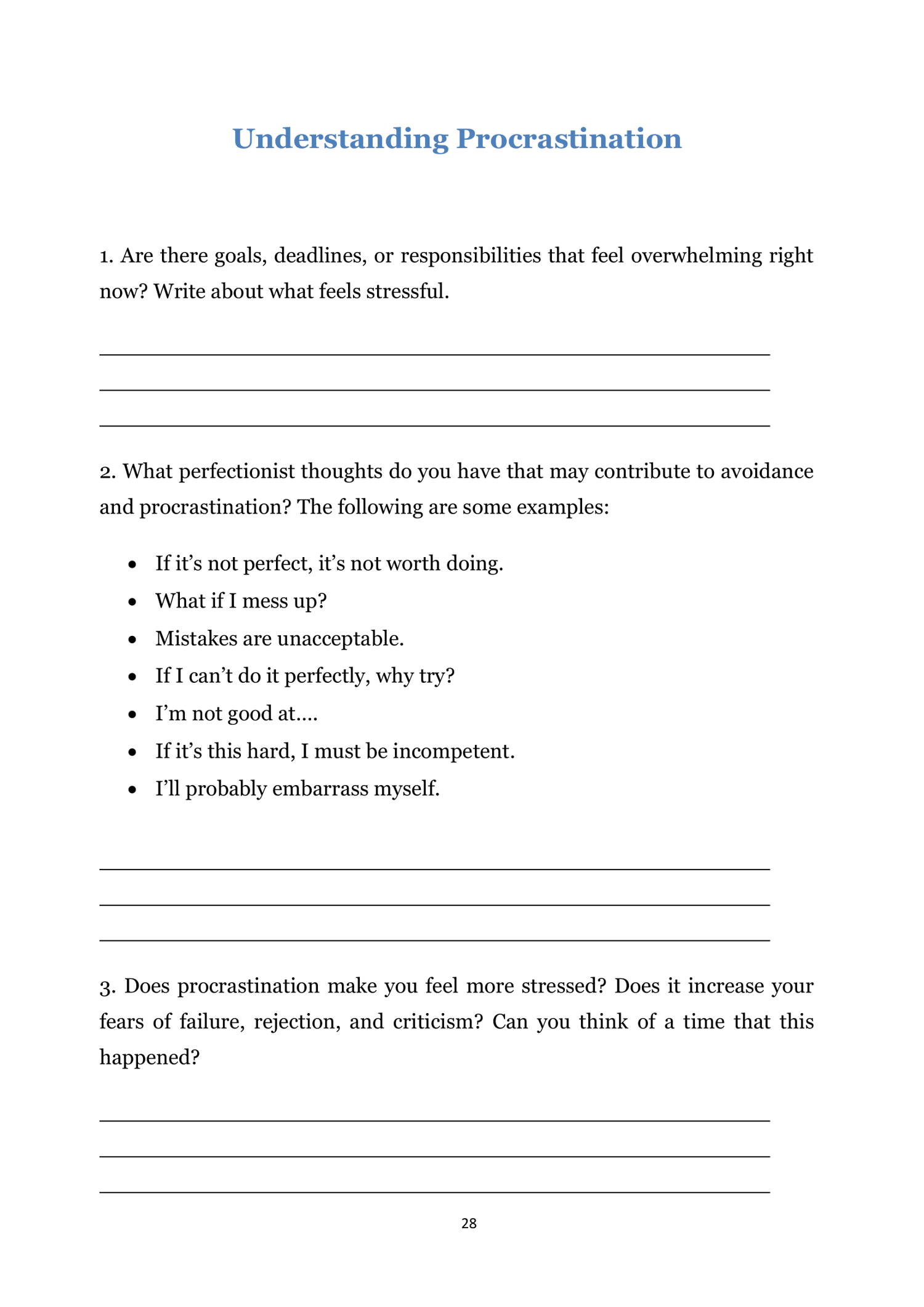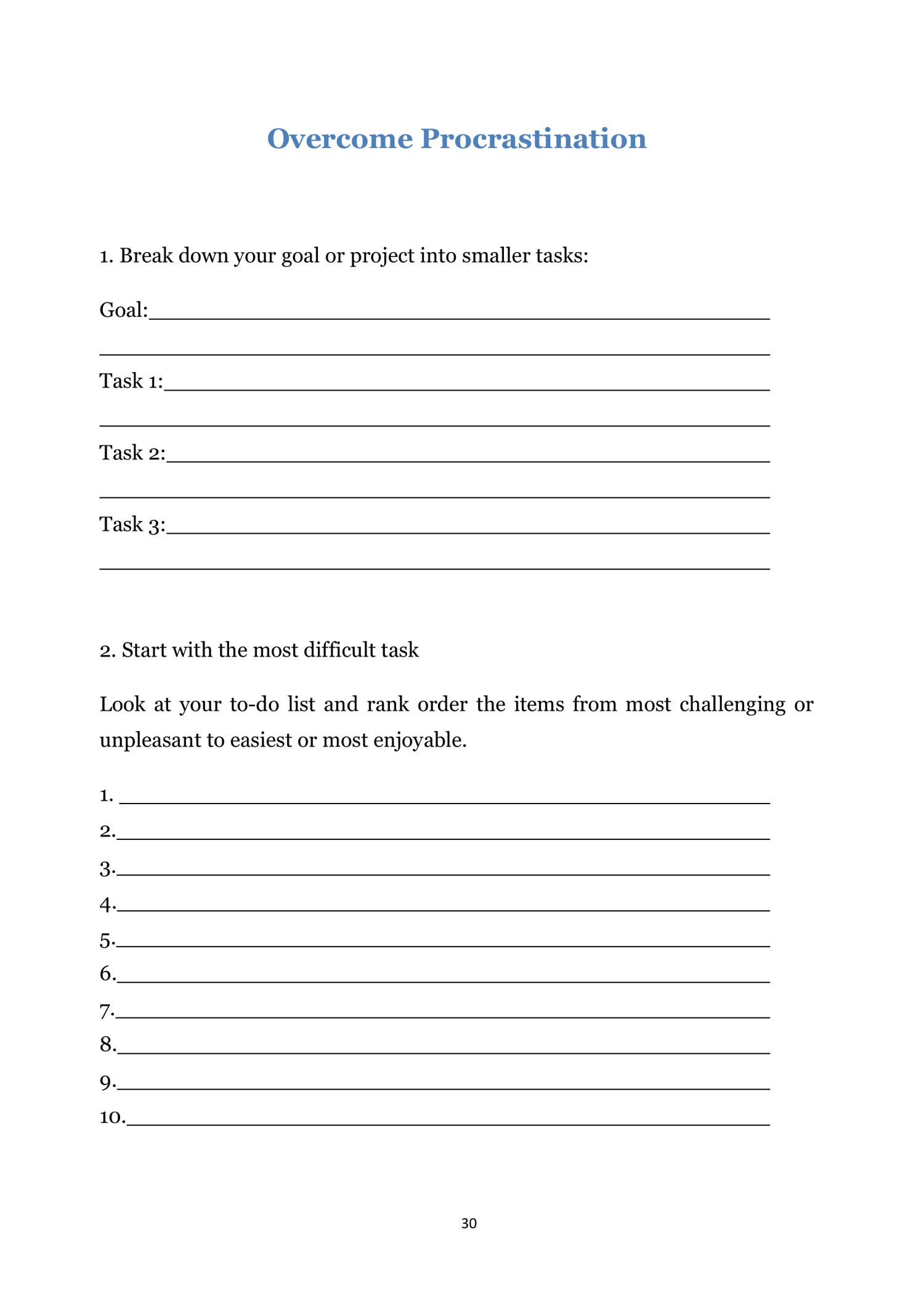 Overcome Perfectionism & Procrastination Worksheets
On Sale
READY TO LET GO OF SELF-CRITICISM, GET THINGS DONE, AND BUILD SELF-COMPASSION? 
DOES ANY OF THE FOLLOWING SOUND FAMILIAR?
You set exceptionally high standards for yourself.
You're highly self-critical.
You never feel you did enough; there's always more to do.
You base your self-worth and value on your accomplishments.
You have high standards for others and are critical of them when they don't live up to these standards.
You feel others have unrealistic expectations of you.
You're afraid of disappointing people.
You're concerned about making mistakes.
You're sensitive to criticism and work hard to avoid it.
You dwell on your mistakes and imperfections.
You procrastinate or don't start things especially when you don't think you can do them perfectly.
You play it safe and don't like trying new things, especially when there is a chance of failure.
You have trouble being happy for others' success.
You want to feel in control at all times.
IF YOU NEED A SIMPLE AND AFFORDABLE GUIDE TO HELP YOU OVERCOME PERFECTIONISM & PROCRASTINATION.... YOU NEED THIS.
WHAT IS INCLUDED?
Journaling prompts to help you increase self-awareness and challenge your distorted beliefs
 Practical strategies based on the principles of Cognitive Behavioral Therapy (CBT)
FREQUENTLY ASKED QUESTIONS
 HOW DO I KNOW IF THESE WORKSHEETS ARE RIGHT FOR ME?
These worksheets are perfect for anyone who is struggling with perfectionism and procrastination and needs effective, scientifically-proven strategies to learn how to let go of their unrealistic expectations and build self-compassion while achieving their goals. 
WHAT IS THE FORMAT?
You will receive a digital PDF copy of the "Overcome Perfectionism & Procrastination Worksheets".  
You can print these worksheets out and you can also fill them in straight from your computer or phone. With your phone, apps like XoDo or GoodNotes allow you to "write" inside the PDF!
HOW SOON WILL I HAVE ACCESS?
Immediately! You will have access to the files you've purchased. An automatic email receipt is sent which includes the link to your download page where you can instantly download the files you've purchased. 
WHAT IS YOUR RETURN POLICY?
Due to the nature of the product, all sales are final. However, I am confident that this material will provide the strategies you need to get started. 
"If you ever encounter technical issues in downloading the file after purchasing, using the email that you used to buy this product please send me a message here with a screenshot of your purchase attached [Ineffliving@gmail.com] and I will personally send you the files :) "