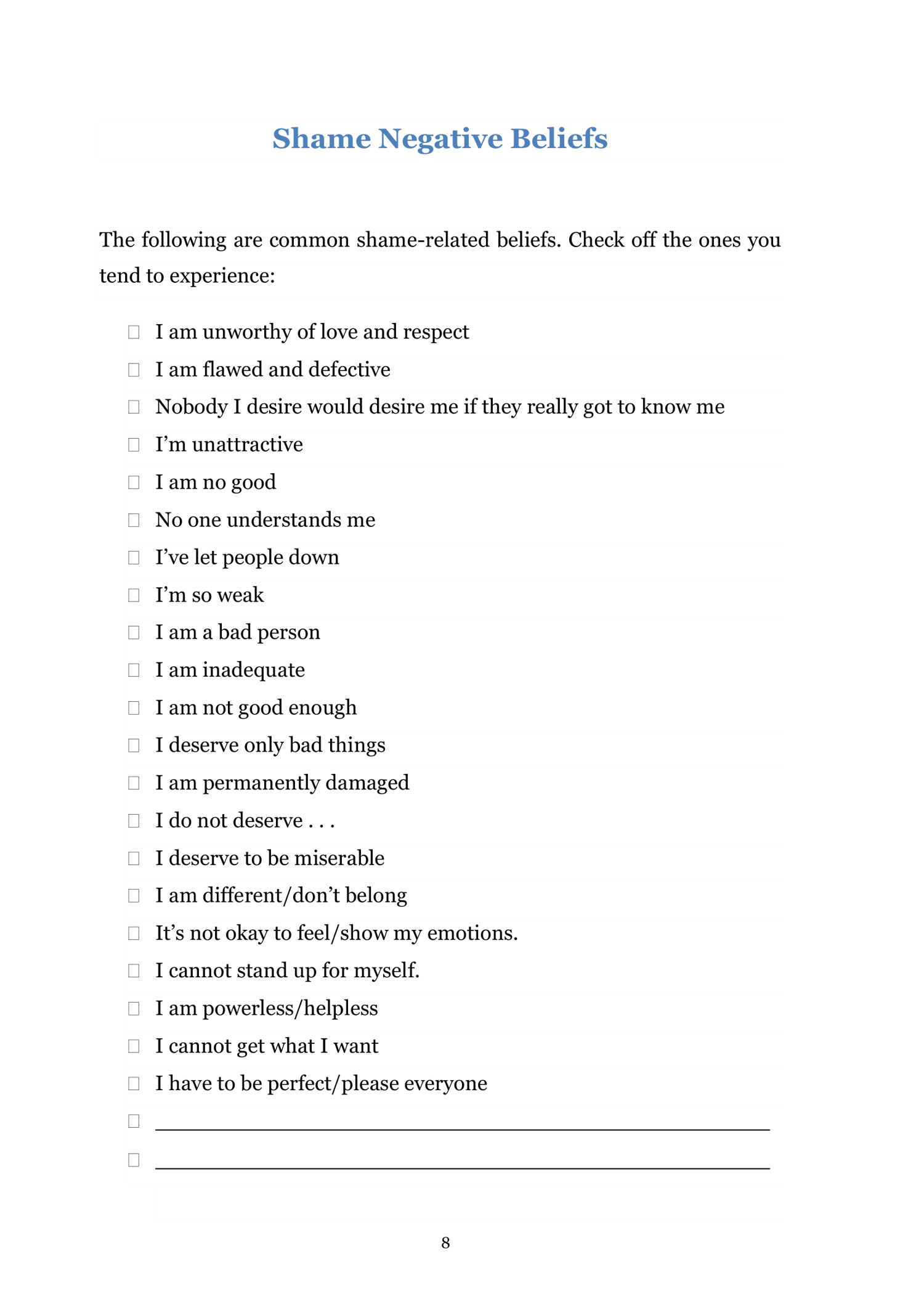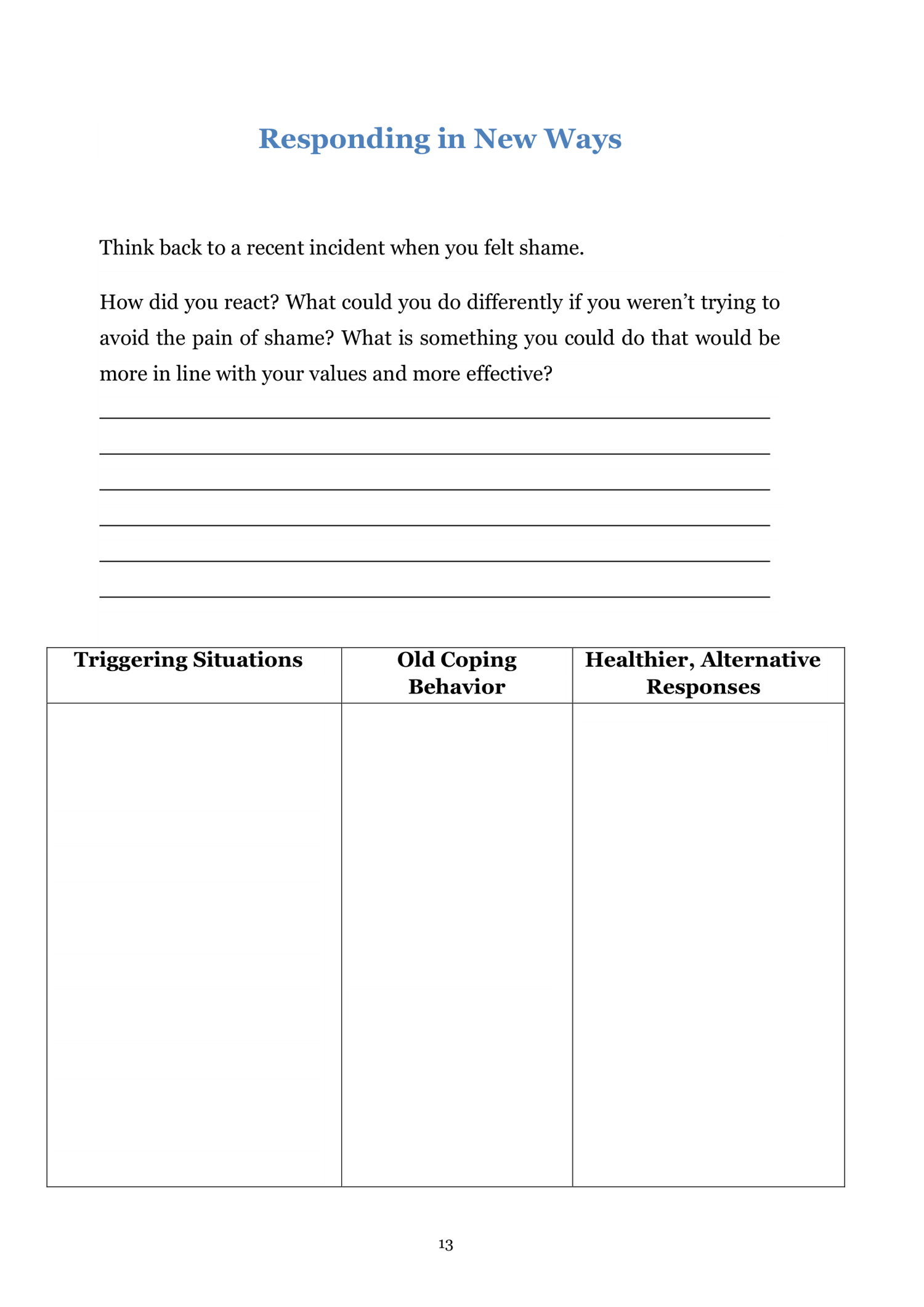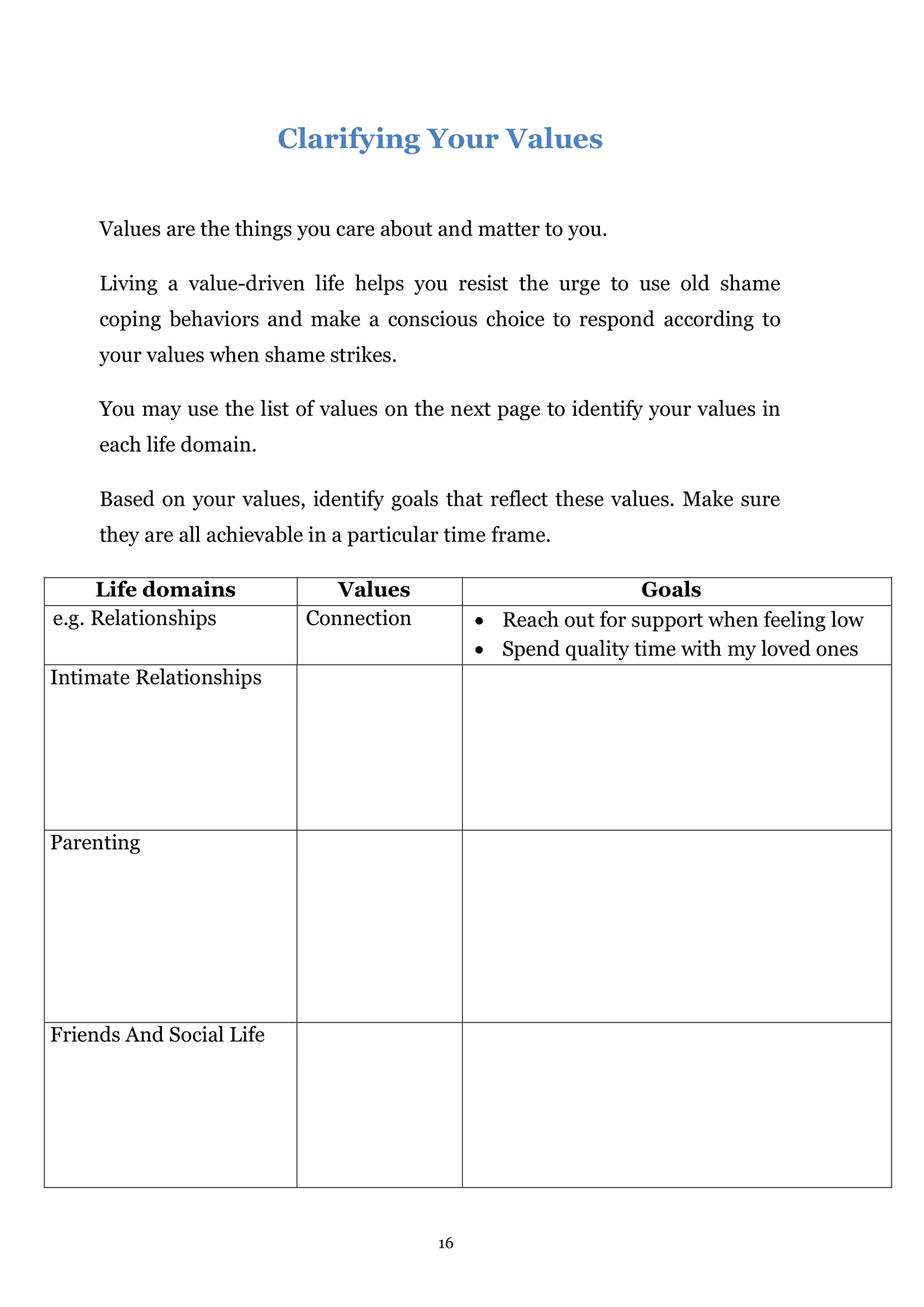 Shame Worksheets
On Sale
Get Difficult Emotions Bundle for 60% off

READY TO START LIVING A LIFE OF ACCEPTANCE AND EMPOWERMENT?
Do you relate to any of the following?
You often struggle with feelings of defectiveness and thoughts that you're flawed somehow.
You feel unworthy of other people's respect.
You strongly believe no one could ever care about you or truly love you.
You feel disconnected and far removed from the experiences of love and connection that others who live a "normal" life seem to experience naturally.
You strongly believe that if people get too close and see your significant defects, they will reject you or withdraw from you.
You are often hypersensitive to any form of criticism, blame, comparison, or rejection from people around you.
If this sounds like you, you may struggle with feelings of shame.
+30 Pages of activities and prompts to help you overcome shame and live authentically.
WHAT IS INCLUDED?
What Is Shame?
Identifying Triggers
Feelings of Shame
Shame Negative Beliefs
Shame Coping Behaviors
Shame Triggers Worksheet
Responding in New Ways
Mindfulness
Clarifying Your Values
List of Values
Defusion: Managing Self-Judging Thoughts
Tracking Defusion Techniques
Self-Compassion