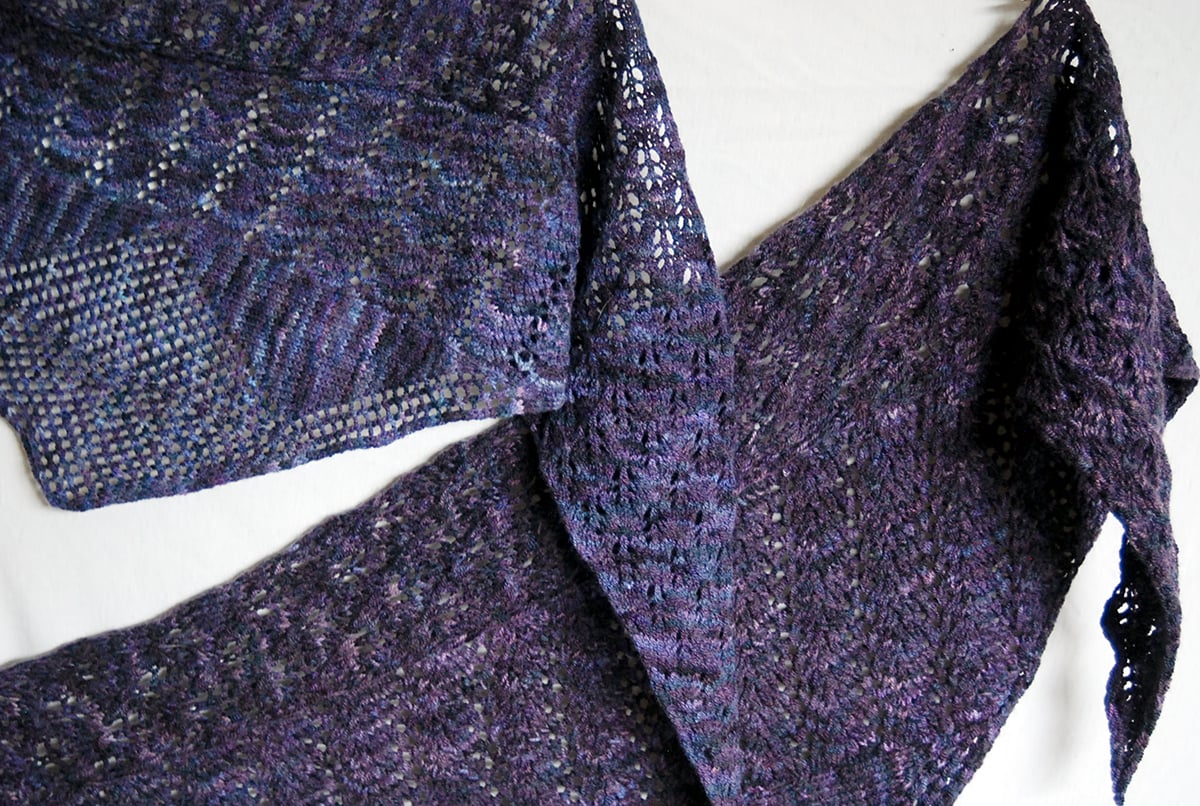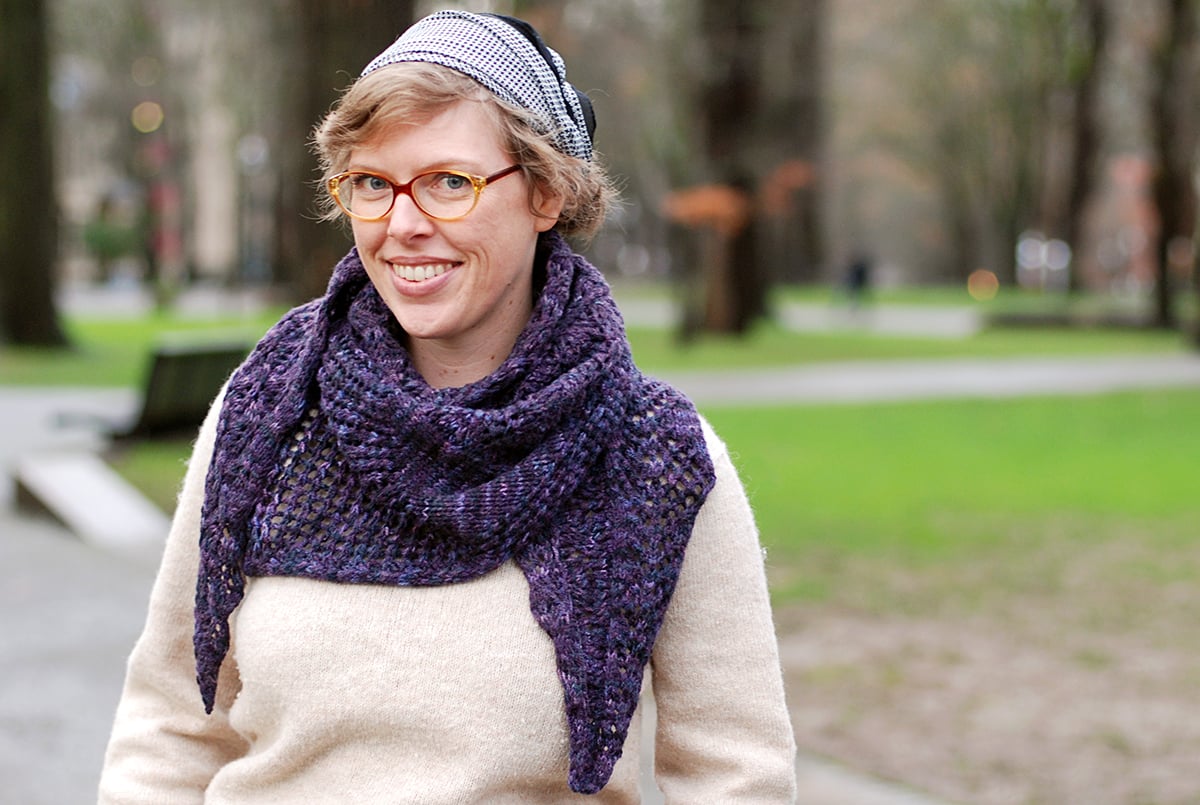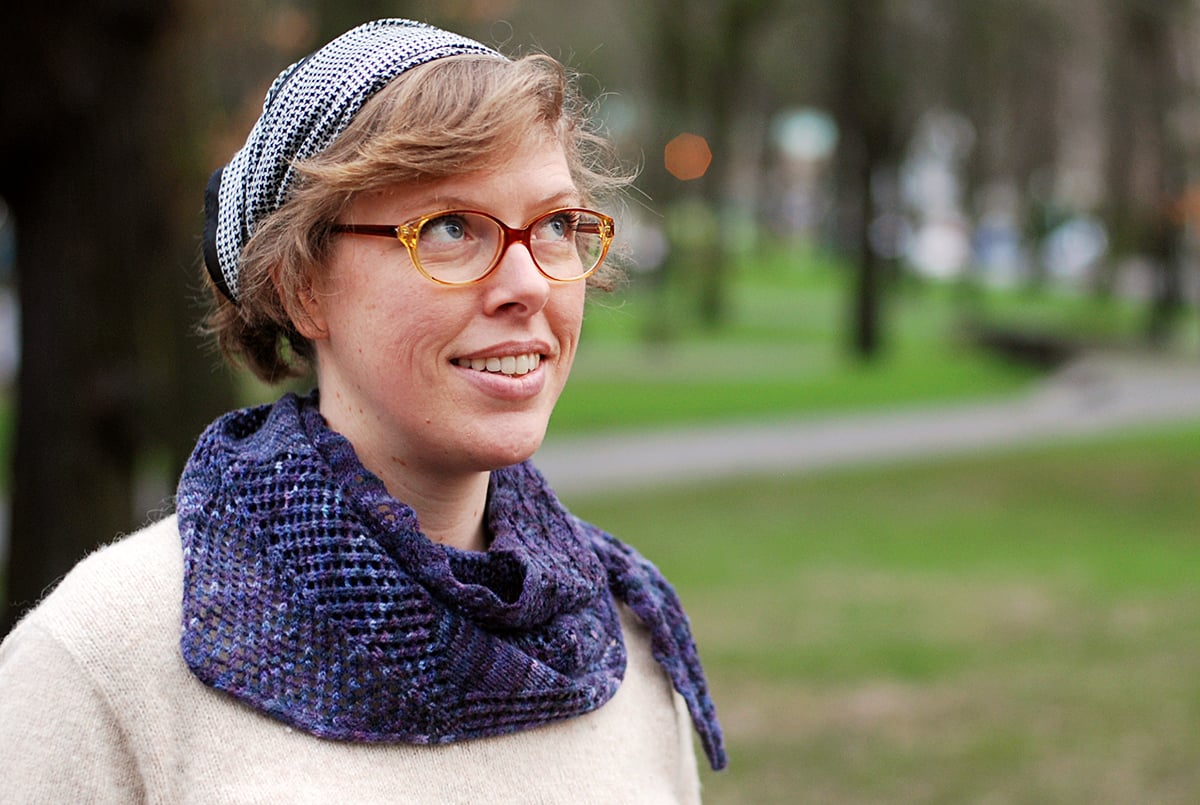 Twou
On Sale
$6.00
Preview
lace shawl made up of 3 modular triangles
This is part of the
Triyang Collection
, which includes three other shawl patterns using the same construction, plus customizing instructions for mixing and matching the sections from different patterns with each other!
modular construction in 3 parts, no picked up stitches
size is determined by yarn weight, ranging DK to bulky
samples are in DK and aran weights, detailed size info is included
cast on 3 stitches / bind off none at all
3 narrow triangles combine to make a long, slightly asymmetrical triangle shape
different kinds of lace patterns in each section
all parts are written and charted
written rows and charts are on separate pages to minimize printing requirements
You'll Need
approx 250-500 yards / 230-460 meters DK-bulky weight yarn, in a solid or semi-solid colorway (approx 285 yards DK; approx 350 yards worsted; approx 460 yards aran; approx 500 yards bulky)
Twou is sized based on gauge — it is pictured in a larger size, which is the DK weight yarn held double stranded, making an aran weight (on size US 8 needles for a very dense gauge), and a smaller size, in the DK weight yarn on size US 4 needles, for a small shawlette. (Detailed sizing info is in pattern preview.)
All stitch patterns are charted and written; the charts and written rows are on their own pages so that if you want to work from only the charts, you can skip printing 4 pages of written rows, and if you want to use only the written, you can skip printing 4 pages of charts.
The pattern also includes a schematic, construction/technique notes, close-up photos of the stitch patterns.