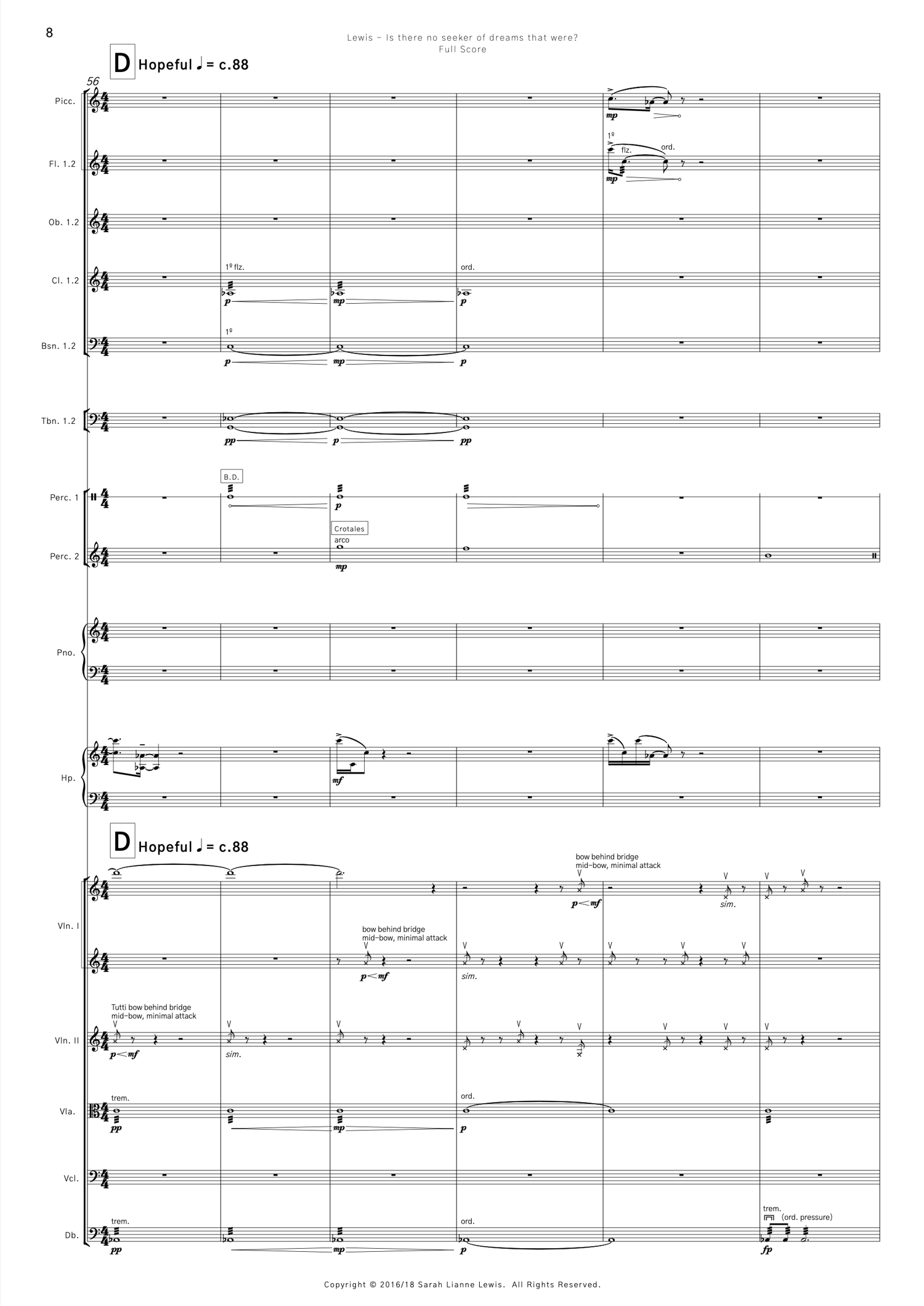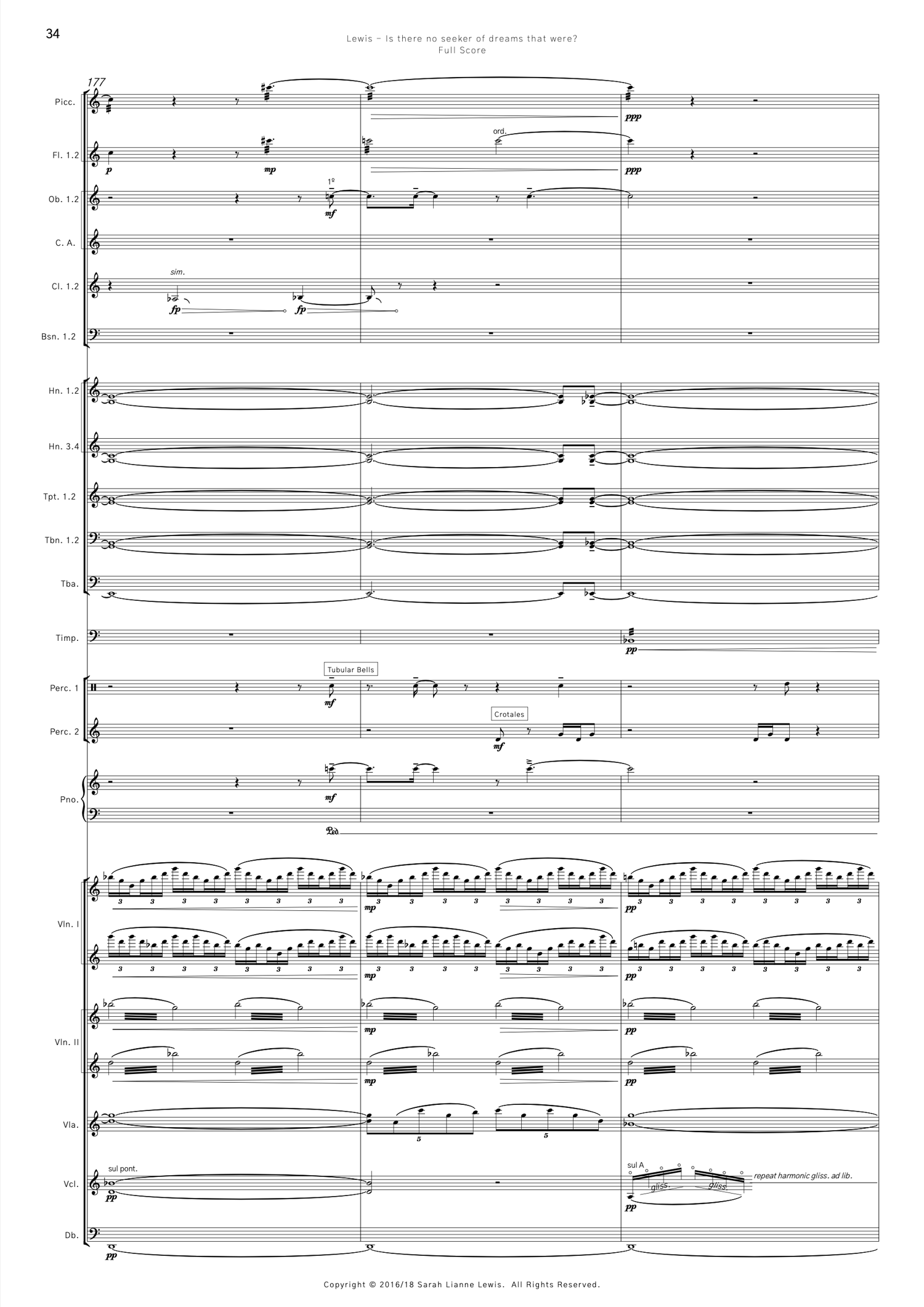 Is there no seeker of dreams that were? [Symphony Orchestra, 2016/18]
On Sale

Details
Symphony Orchestra
[3(=Picc).3(=CA).3(=BCl).2 - 4.2.2.1 - timp - 2perc - pno - hp - strings]
2016/18
11'
About the work
'Is there no seeker of dreams that were?' is inspired by the poem 'New Dreams for Old' by American poet and dramatist Cale Young Rice (1872-1943). Originally set as a piece for soprano and piano, there were elements in the poem that suggested a longer, orchestral interpretation of the lines, exploring the journey through the poem of loss and grief, and finally towards hope. The title of the finished work is taken from last lines of the first verse of the poem: 'All of them, all, would I give for a new one. / (Is there no seeker / Of dreams that were?)', which conjures up imagery of wisps of forgotten or lost dreams being collected and preserved in a space unknown.
'Is there no seeker of dreams that were?' was premiered by the BBC National Orchestra of Wales on 4th March 2016, and is dedicated to the memory of Dorothy Pamela Gower Davies, a precious and beloved Nana, who is much missed.
-------
This listing is for a PDF download of the Full Score only.  Please use the contact box if you'd like to order a printed and bound Score and / or wish to enquire about hire of Orchestral Parts.