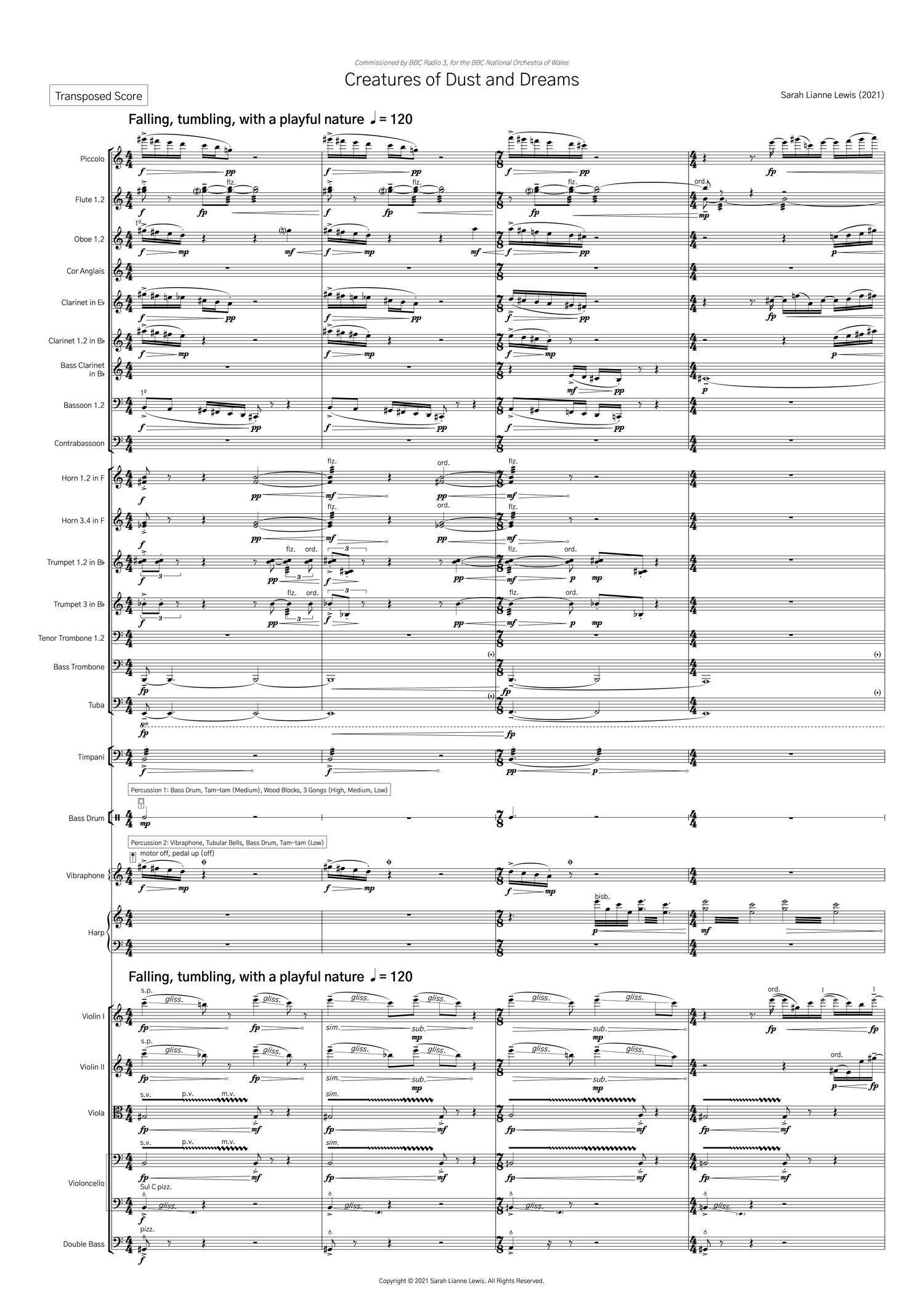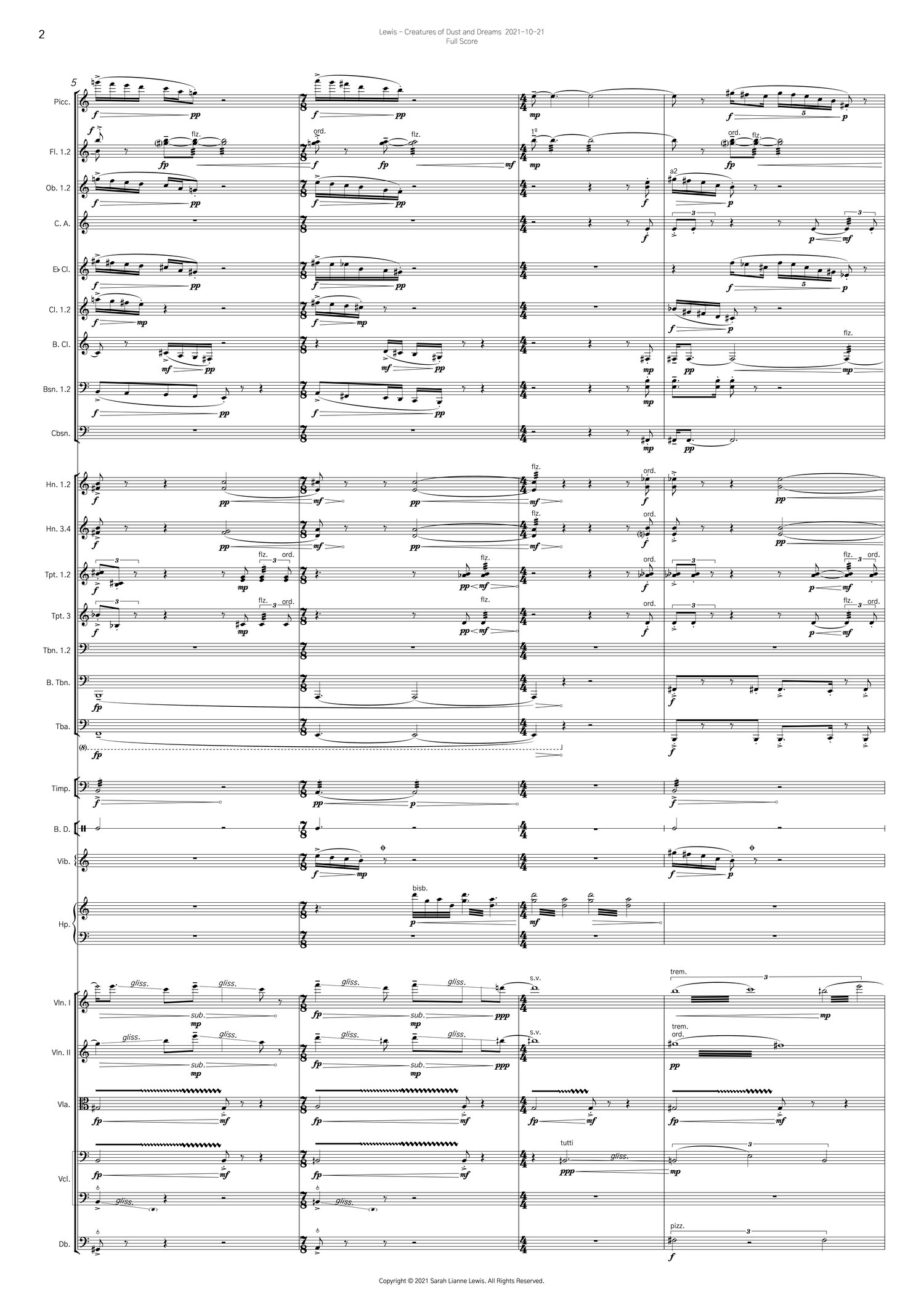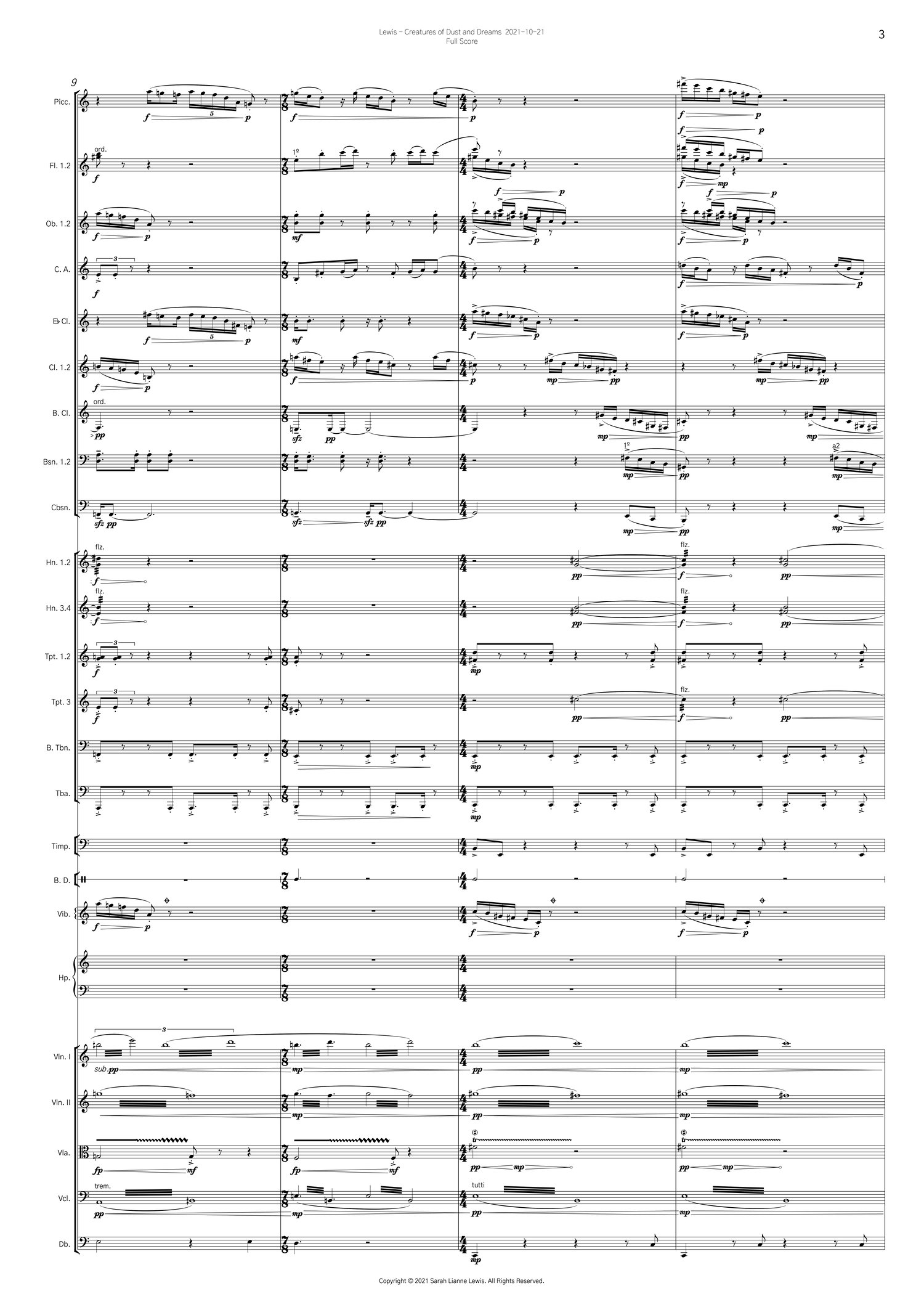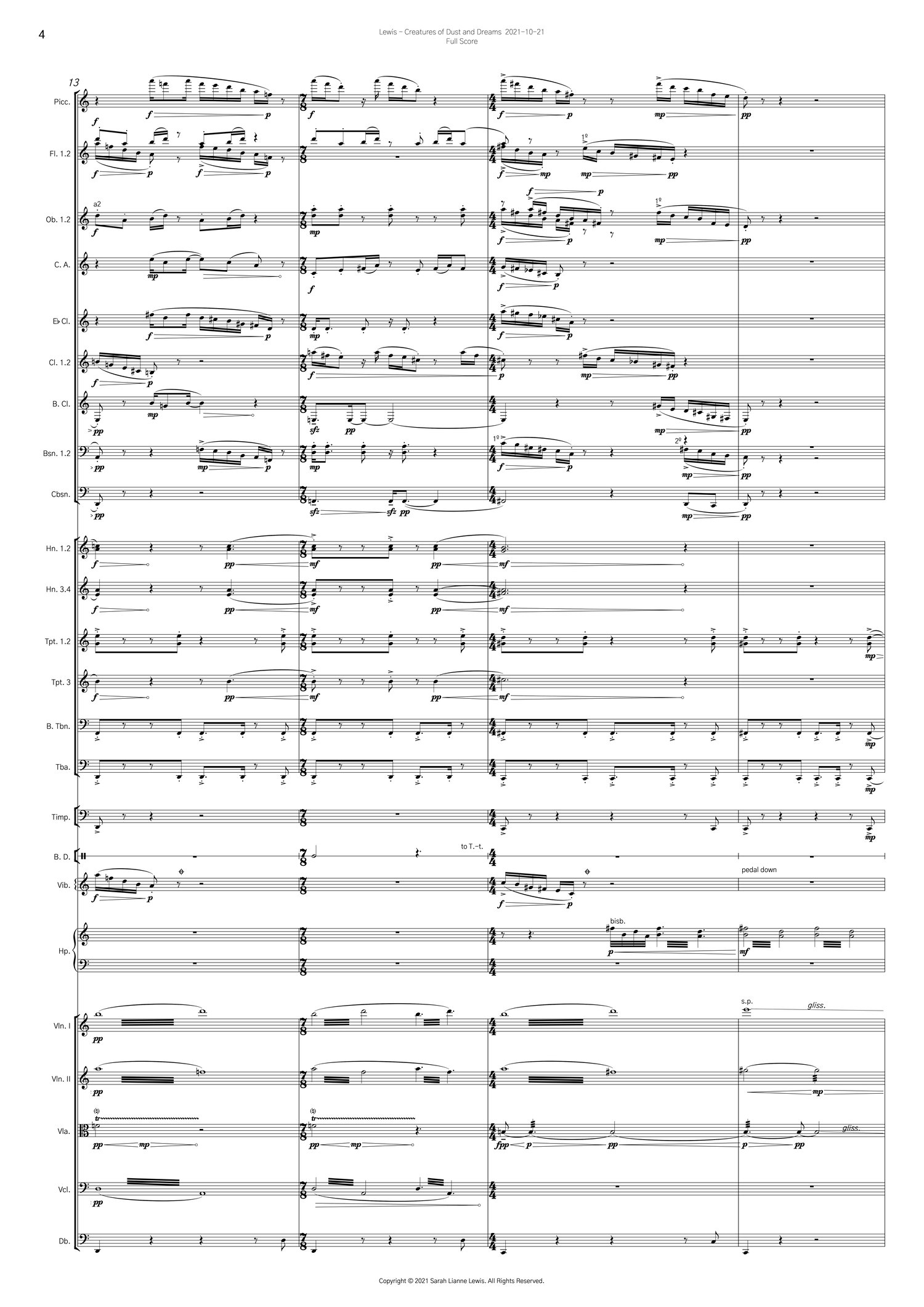 Creatures of Dust and Dreams [Symphony Orchestra, 2021]
On Sale

Details
Symphony Orchestra
[3(=Picc).3(=CA).3(=BCl).3(=CBsn) - 4.3.3.1 - timp - 2perc - hp - strings]
2021
11'
About this work
'Creatures of Dust and Dreams' is a playful, exuberant piece, opening with spinning, whirling figures throughout the orchestra, with microtonality (pitches outside of the 12-tone equal temperament) featuring throughout. The use of quarter-tones creates a forced brightness during the opening section, and a descent to - subsequently - a darker, warmer yet mysterious tone within in the middle section.
The work reflects on our inevitable human frailty and vulnerability, of falling and failing, and the choice to reach out and not only seek help from - but also offer help to - those around us in order to grow and achieve more together than we could have achieved individually. For a piece whose idea - and indeed title - was imagined over 2 and a half years ago in Spring 2019, with the initial sketching of ideas and structure taking place well prior to a world-wide pandemic, the title remains apt particularly in light of what we have collectively experienced over the last few years.
'Creatures of Dust and Dreams' was commissioned by BBC Radio 3, and first performed by the BBC National Orchestra of Wales, conducted by Finnegan Downie Dear at the Hoddinott Hall, Cardiff on 10 December 2021.
-------
This listing is for a PDF download of the Full Score only.  Please use the contact box if you'd like to order a printed and bound Score and / or wish to enquire about hire of Orchestral Parts.