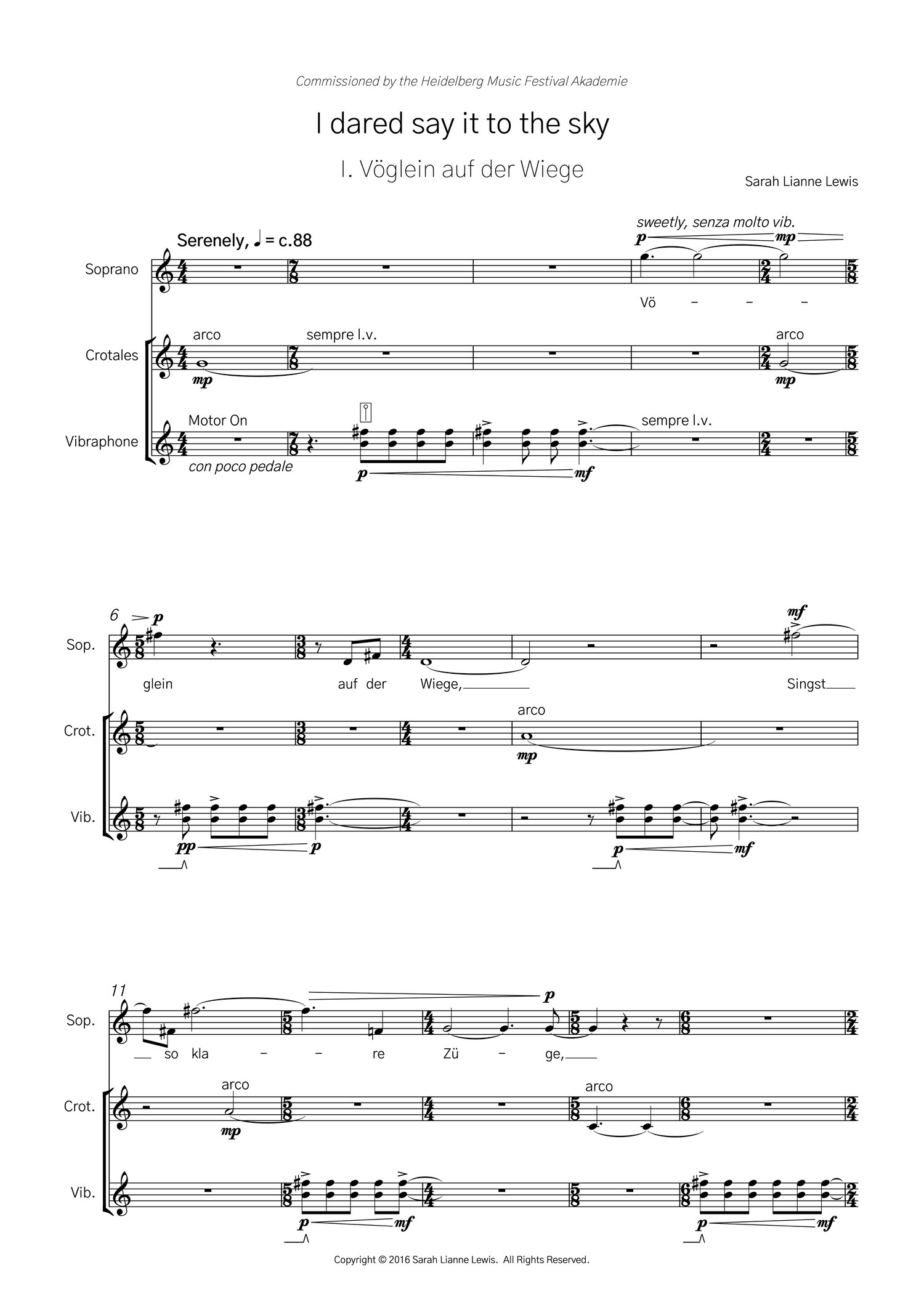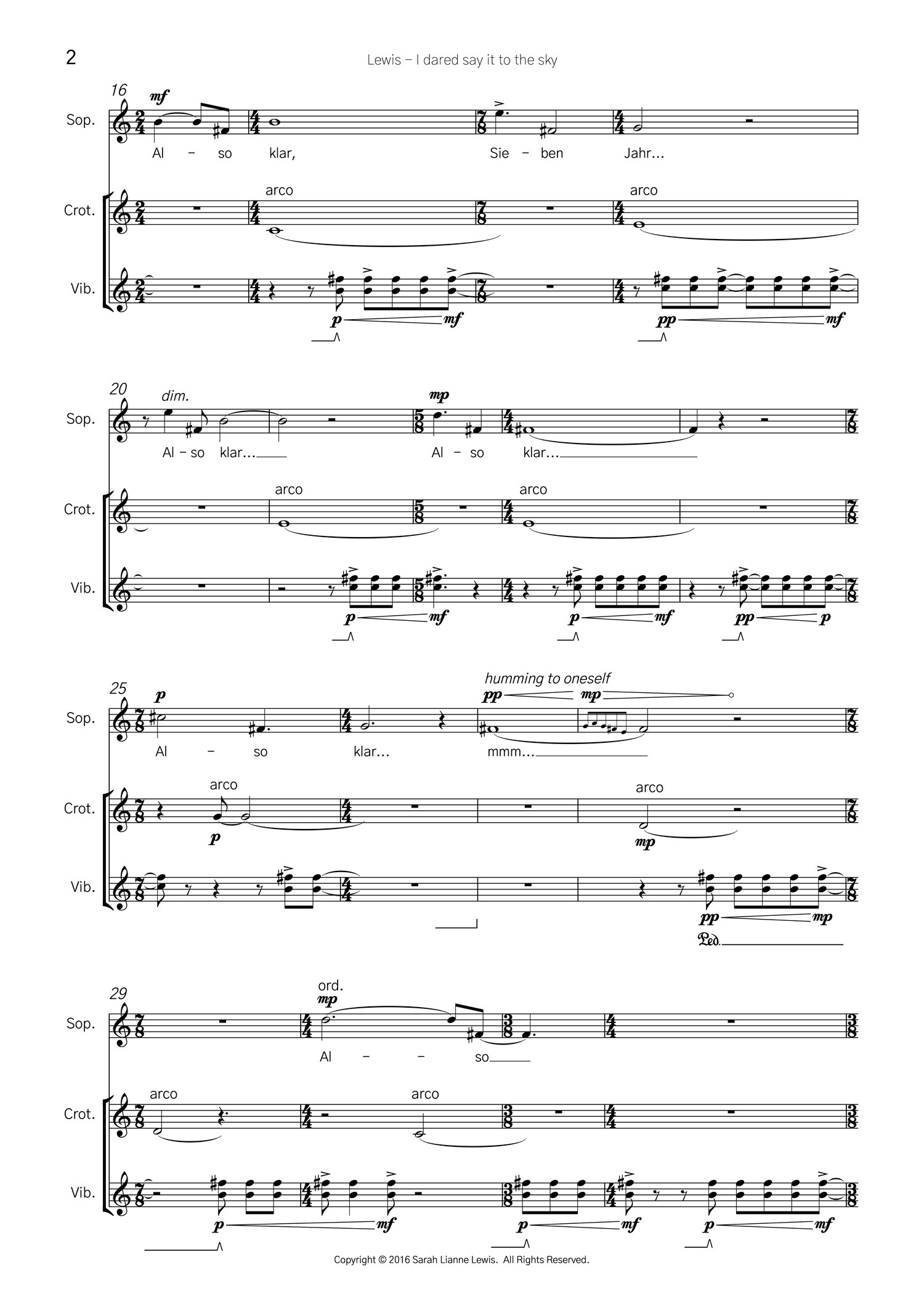 I dared say it to the sky [Soprano & Percussion, 2016]
On Sale
£8.00

Details
Soprano & Percussion [Crotales, Vibraphone, Suspended Cymbal, Bass Drum]
2016
13'
I. Vöglein auf der Wiege
II. Gedankenstille
III. Das glaubst du nur nicht
About this work
'I dared say it to the sky' sets three poems from 'Das Knaben Wunderhorn', which explore the theme of the natural world, and a person's need to find solitude, which is disturbed by even the smallest of sounds of nature, such as birdsong and the wind.
'Des Knaben Wunderhorn' ('The Boy's Magic Horn') is an anthology of German folk songs, collected by editors and poets Clemens Brentano and Achim von Arnim, and published in three editions, one in 1805 and the following two in 1808. The anthology revived enthusiasm for the Volkslied tradition in German lyric poetry, with folk songs said to date from the Middle Ages. However, many of the poems composed were by 17th Century poets or re-written by Brentano and Arnim. Nevertheless, 'Das Knaben Wunderhorn' preserves many of the melodic phrases and metres of old German folk songs.
'I dared say it to the sky' was commissioned by Heidelberg Music Festival, and was premiered by Sarah Maria Sun and Johannes Fischer on 9th April 2016 at the Heidelberg Music Festival, Germany.
-------
This listing is for a PDF download of the Full Score only.  Please use the contact box if you'd like to order a printed and bound score.