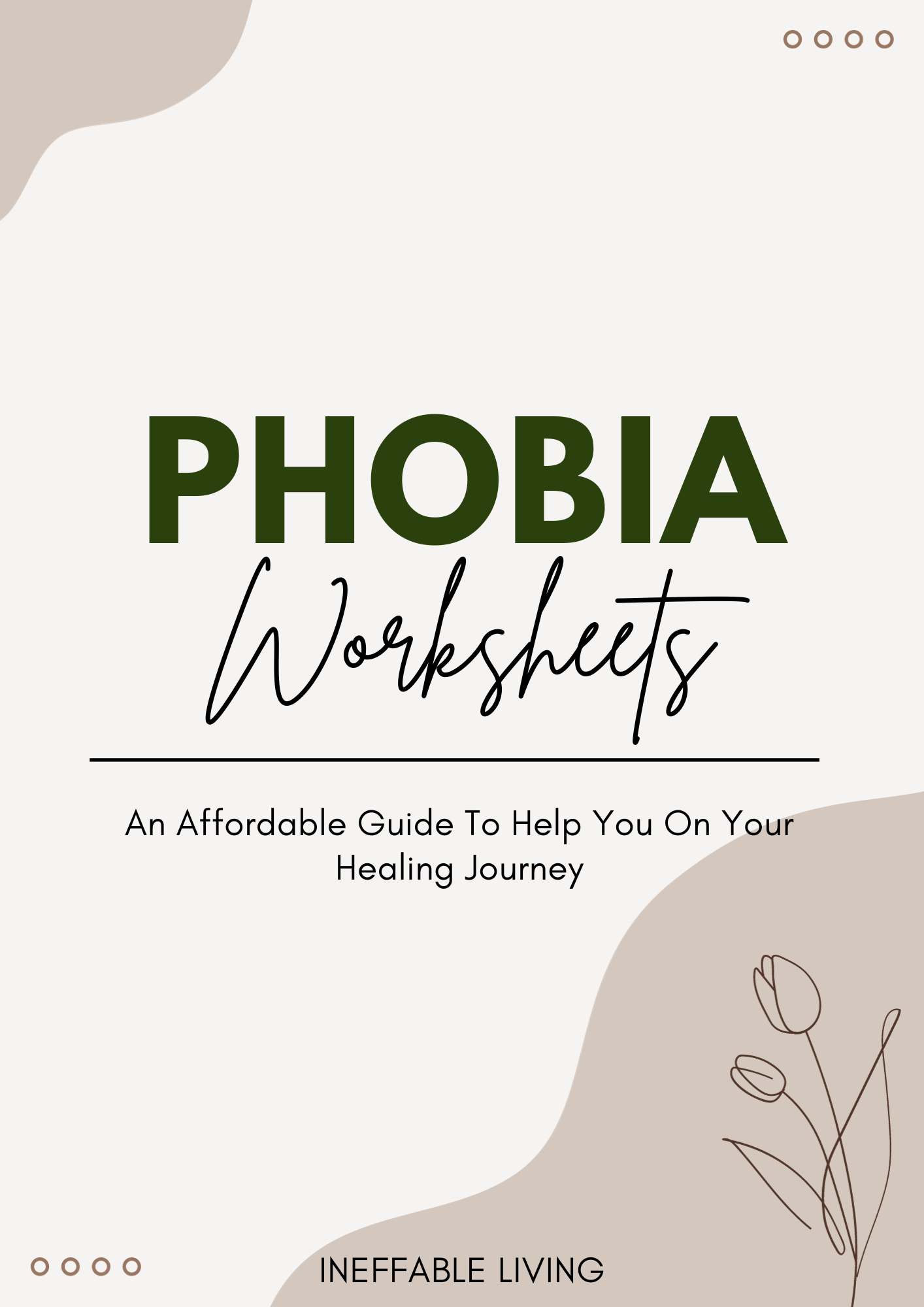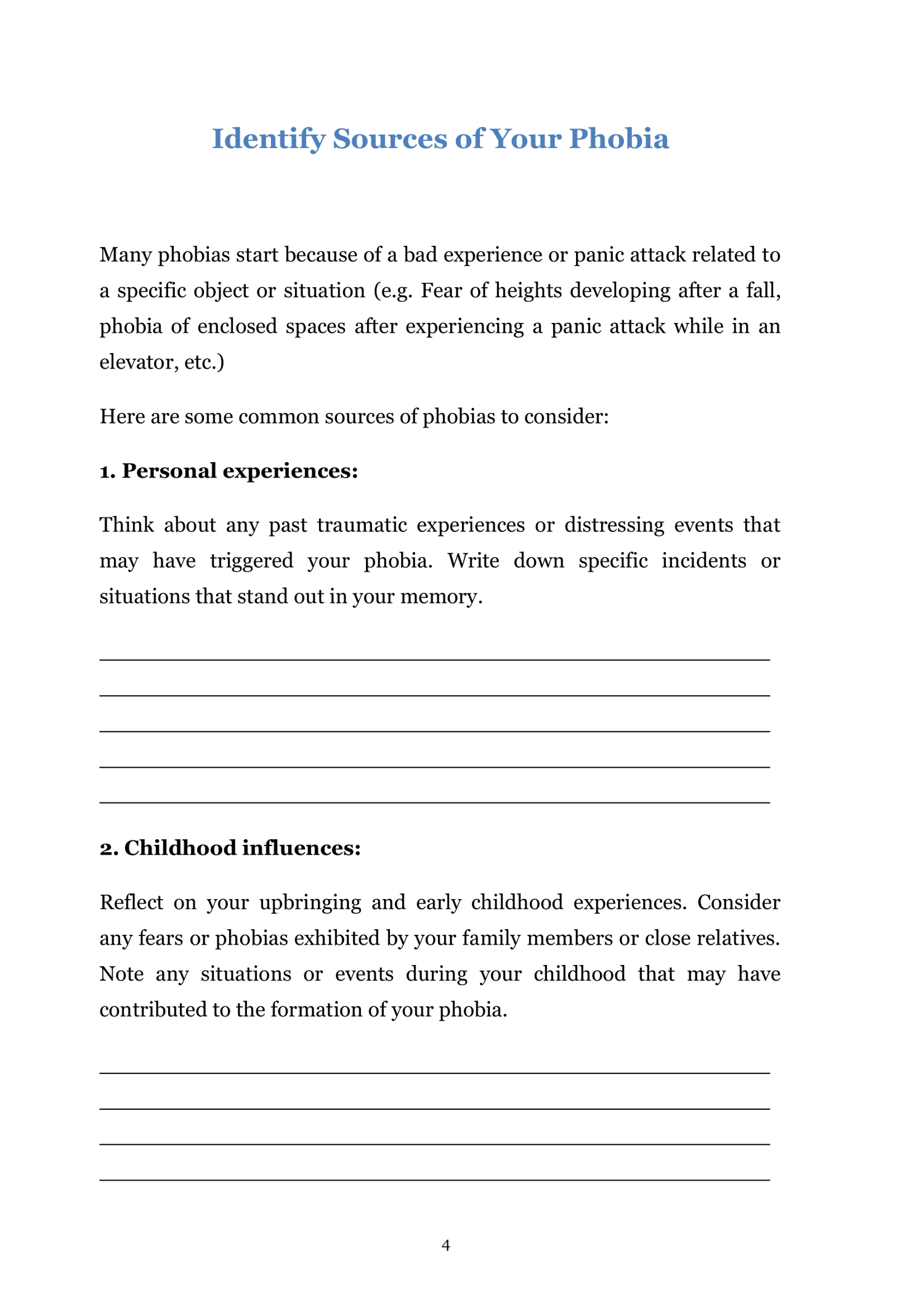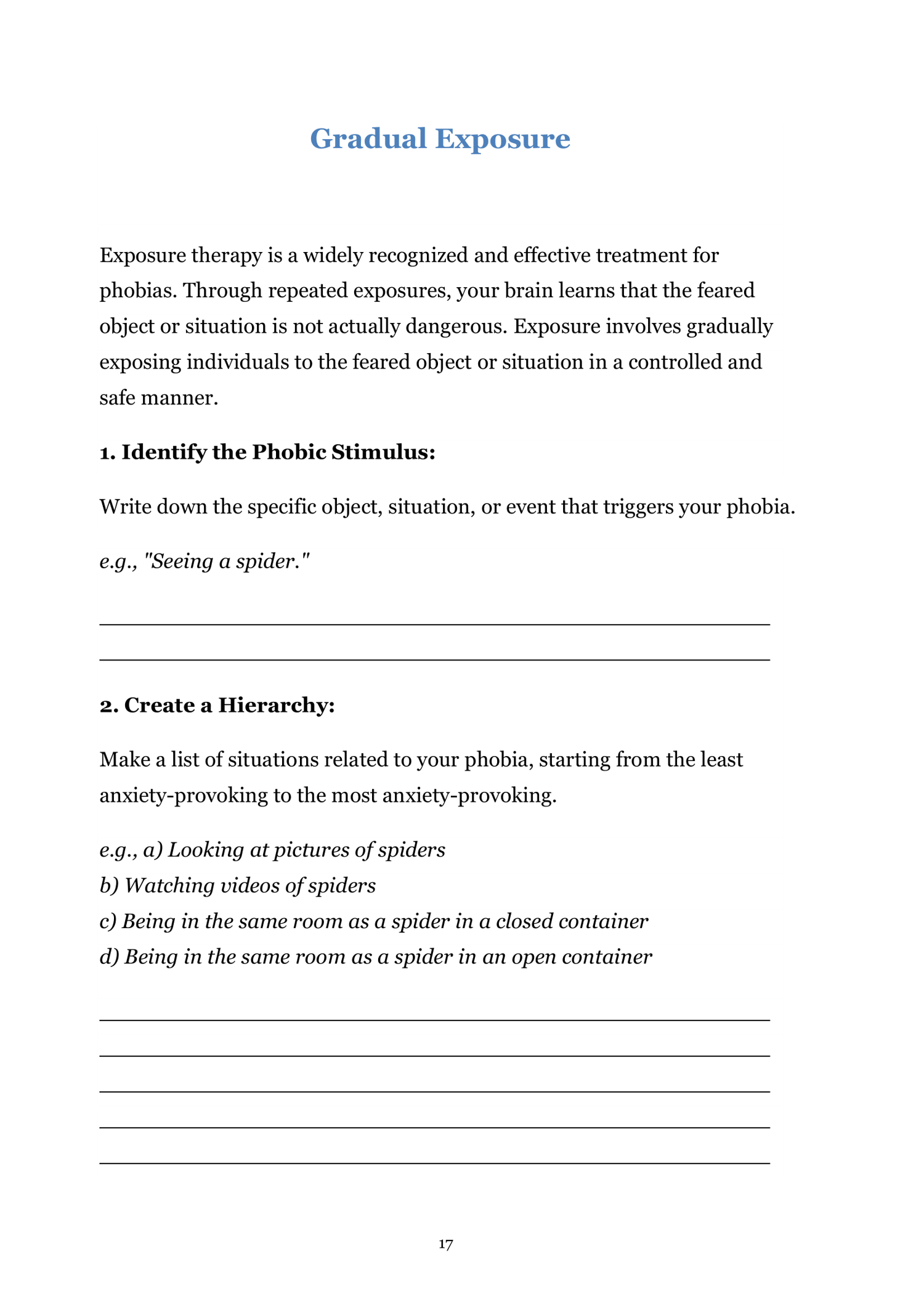 Phobia Worksheets
On Sale
DON'T LET YOUR PHOBIAS DICTATE YOUR LIFE'S CHOICES ANY LONGER.
Are Phobias holding you back from living your best life?
Do you want to conquer your fears and reclaim control over your thoughts and emotions?
Avoiding phobias may seem like a comfortable solution in the short term, but it can perpetuate and intensify your fears over time. When we avoid, we never have the opportunity to learn that anxiety may decrease naturally or that the feared outcomes may not occur.
By facing your fears, you have an opportunity to break this cycle of fear and learn that the perceived threat is often exaggerated or even nonexistent.
Phobia worksheets provide a structured and supportive approach to addressing and conquering your fears.
20 Pages of evidence-based activities and prompts
WHAT IS INCLUDED?
Identify Sources of Your Phobia
Assess Your Phobia
A Letter to Your Phobia
Identify Avoidance Behavior
Phobic Encounter Log
Changing Your Thoughts
Relaxation Techniques
Gradual Exposure
Imaginal Exposure
Exposure Log