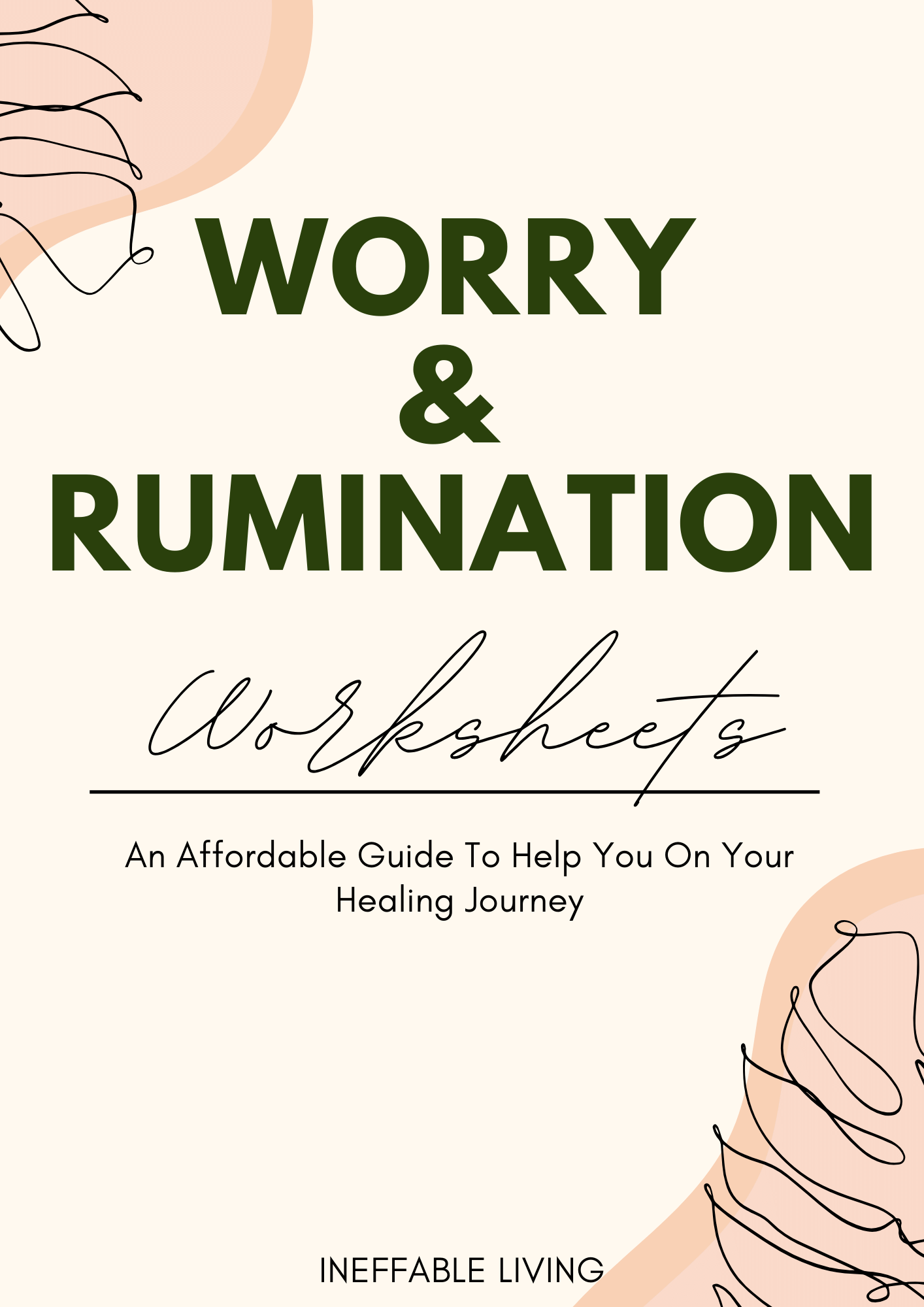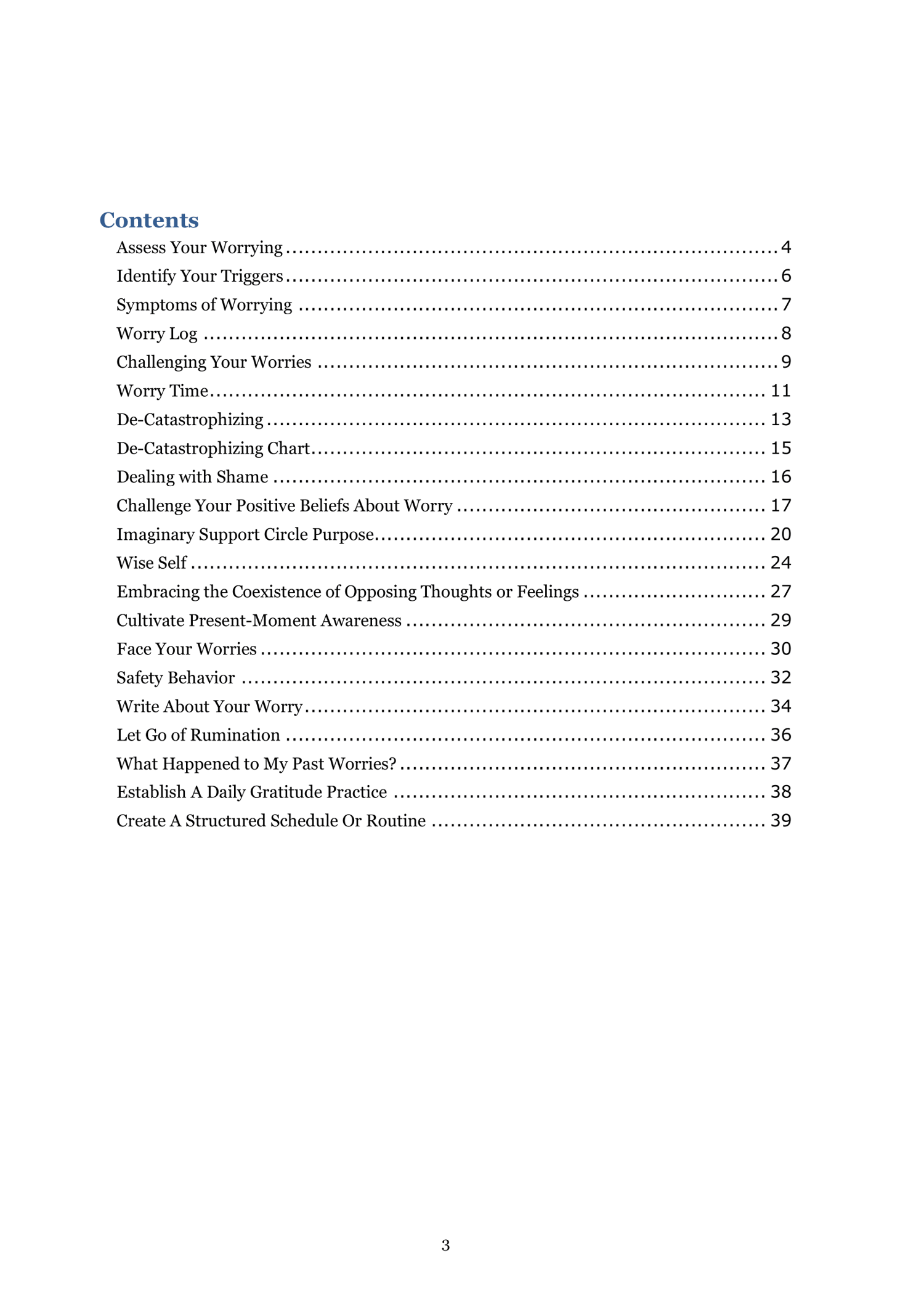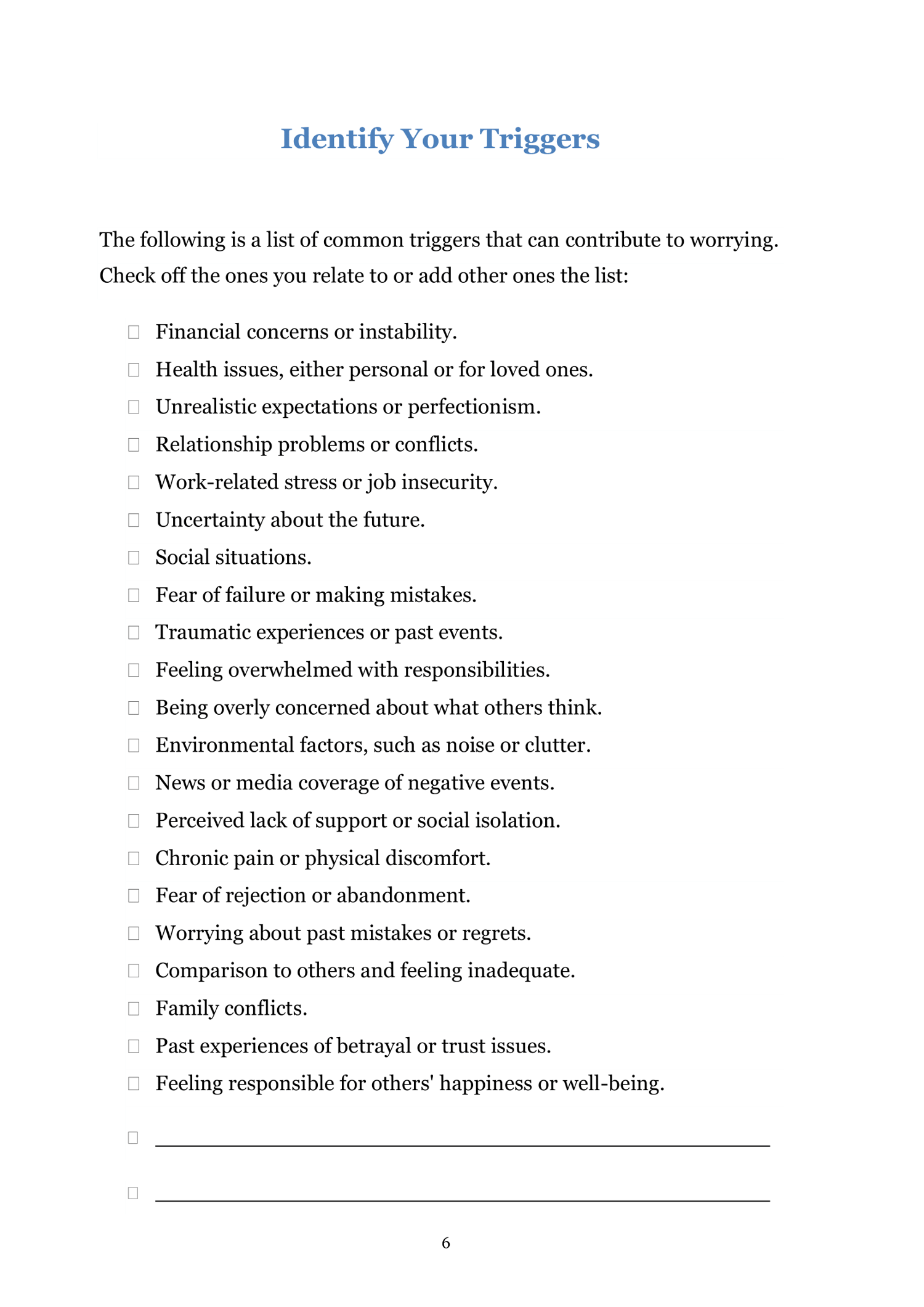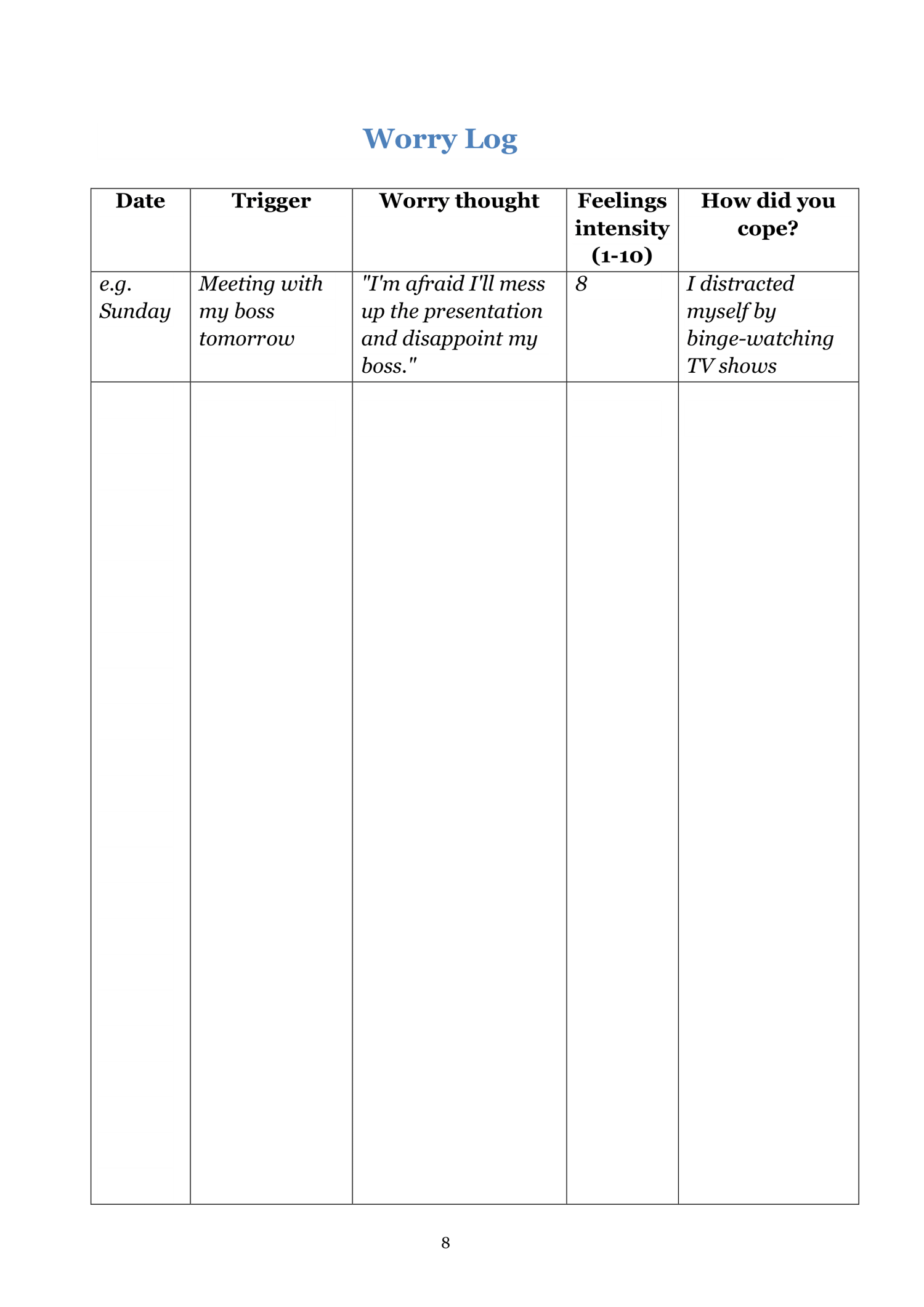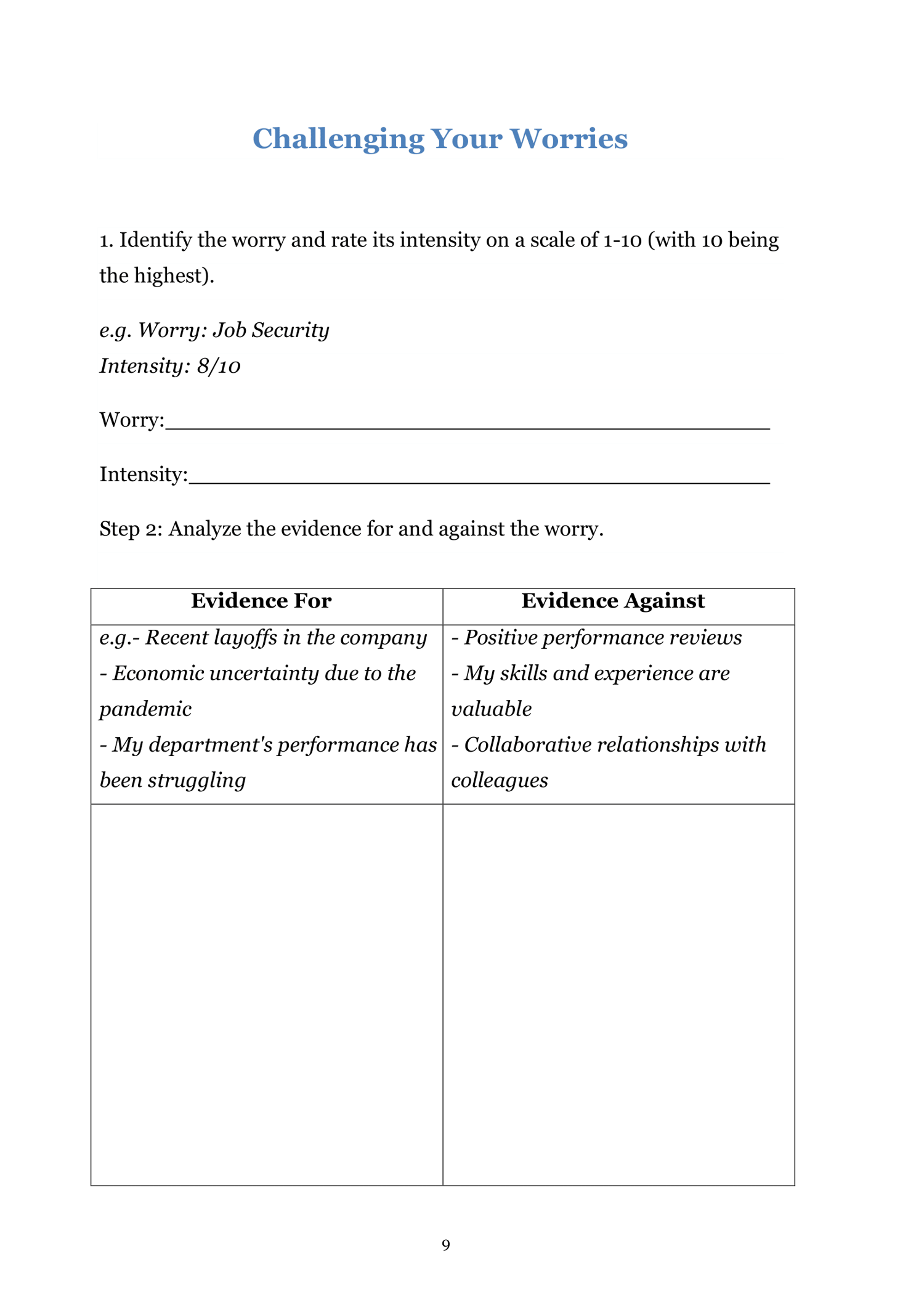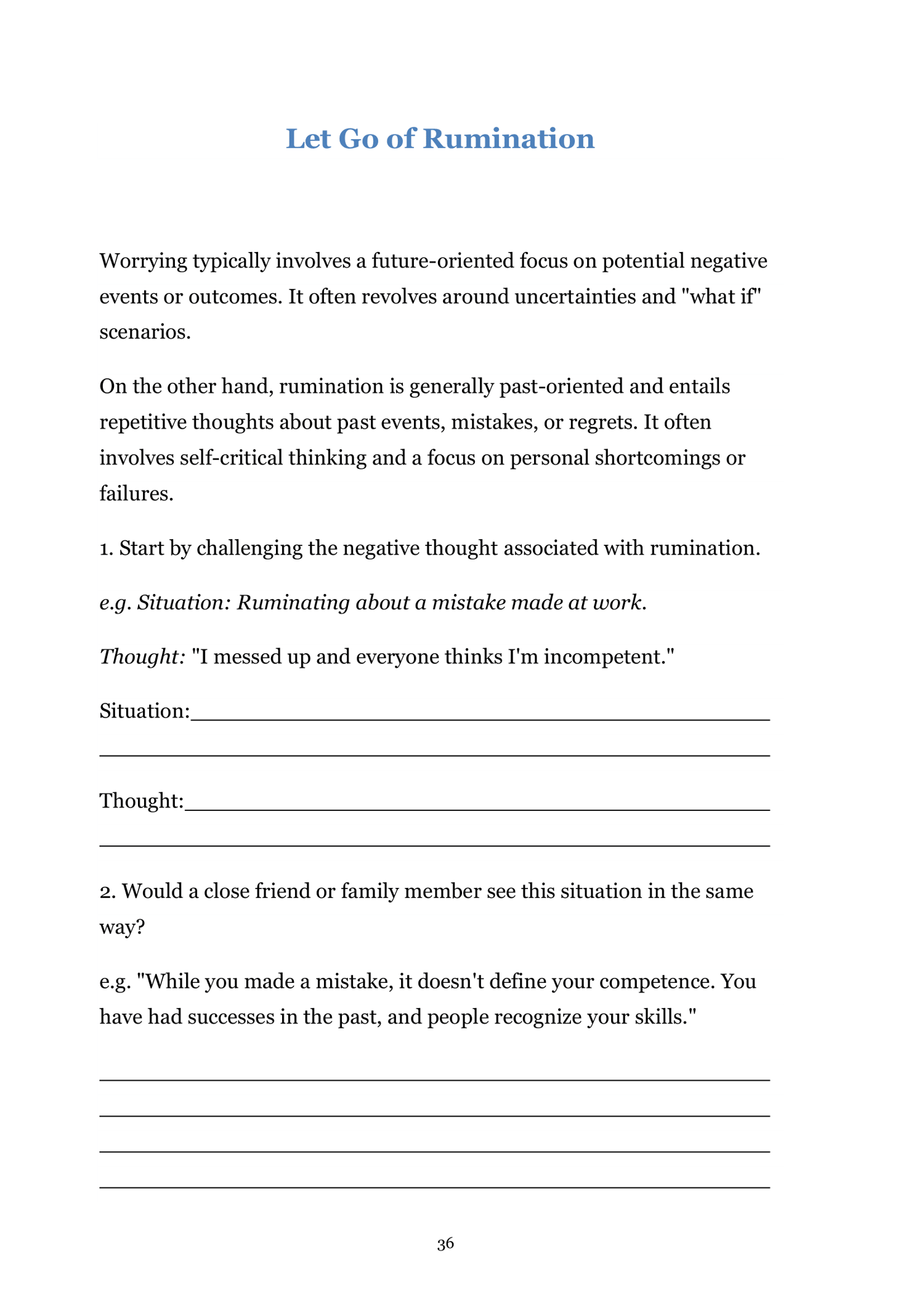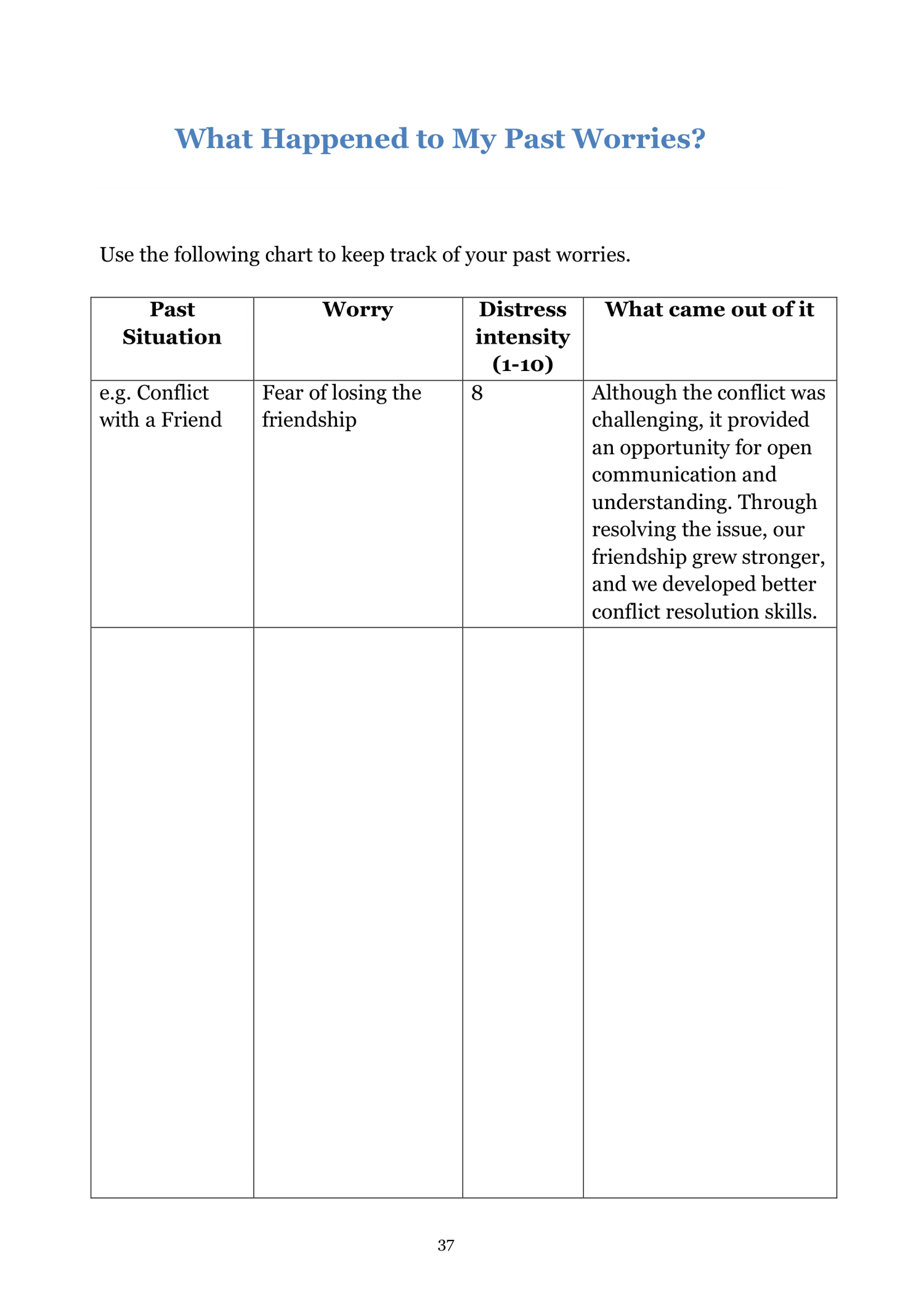 Worry & Rumination Worksheets
On Sale
READY TO STOP YOUR WORRIES AND FIND PEACE?
Do you tend to catastrophize or imagine the worst-case scenarios in your mind when you worry?
Do you find it challenging to control or stop your worrying thoughts?
Are you experiencing physical symptoms such as tense muscles, headaches, or stomachaches related to your worries?
Have your worries significantly interfered with your ability to function in your personal or professional life?
If so these worksheets can help you manage and alleviate your worries effectively.
These worksheets provide a structured and guided approach to addressing and challenging your anxious thoughts. Based on cognitive-behavioral therapy (CBT) principles, they will empower you to recognize and reframe distorted thinking patterns that contribute to excessive worrying.
+35 Pages of evidence-based activities and prompts to help you alleviate your worries.
WHAT IS INCLUDED?
Assess Your Worrying
Identify Your Triggers
Symptoms of Worrying
Worry Log
Challenging Your Worries
Worry Time
De-Catastrophizing
De-Catastrophizing Chart
Dealing with Shame
Challenge Your Positive Beliefs About Worry
Imaginary Support Circle Purpose
Wise Self
Embracing the Coexistence of Opposing Thoughts or Feelings
Cultivate Present-Moment Awareness
Face Your Worries
Safety Behavior
Write About Your Worry
Let Go of Rumination
What Happened to My Past Worries?
Establish A Daily Gratitude Practice
Create A Structured Schedule Or Routine