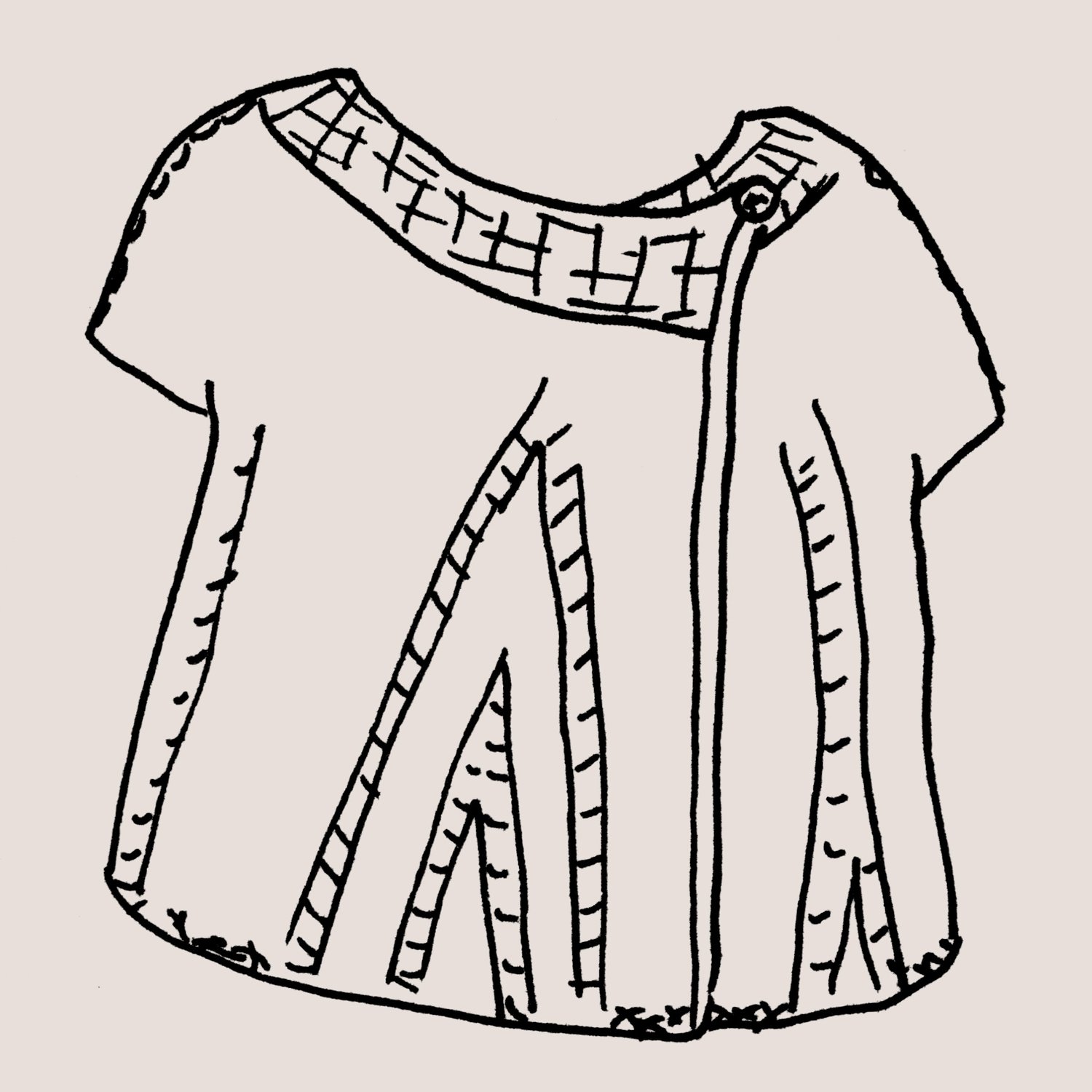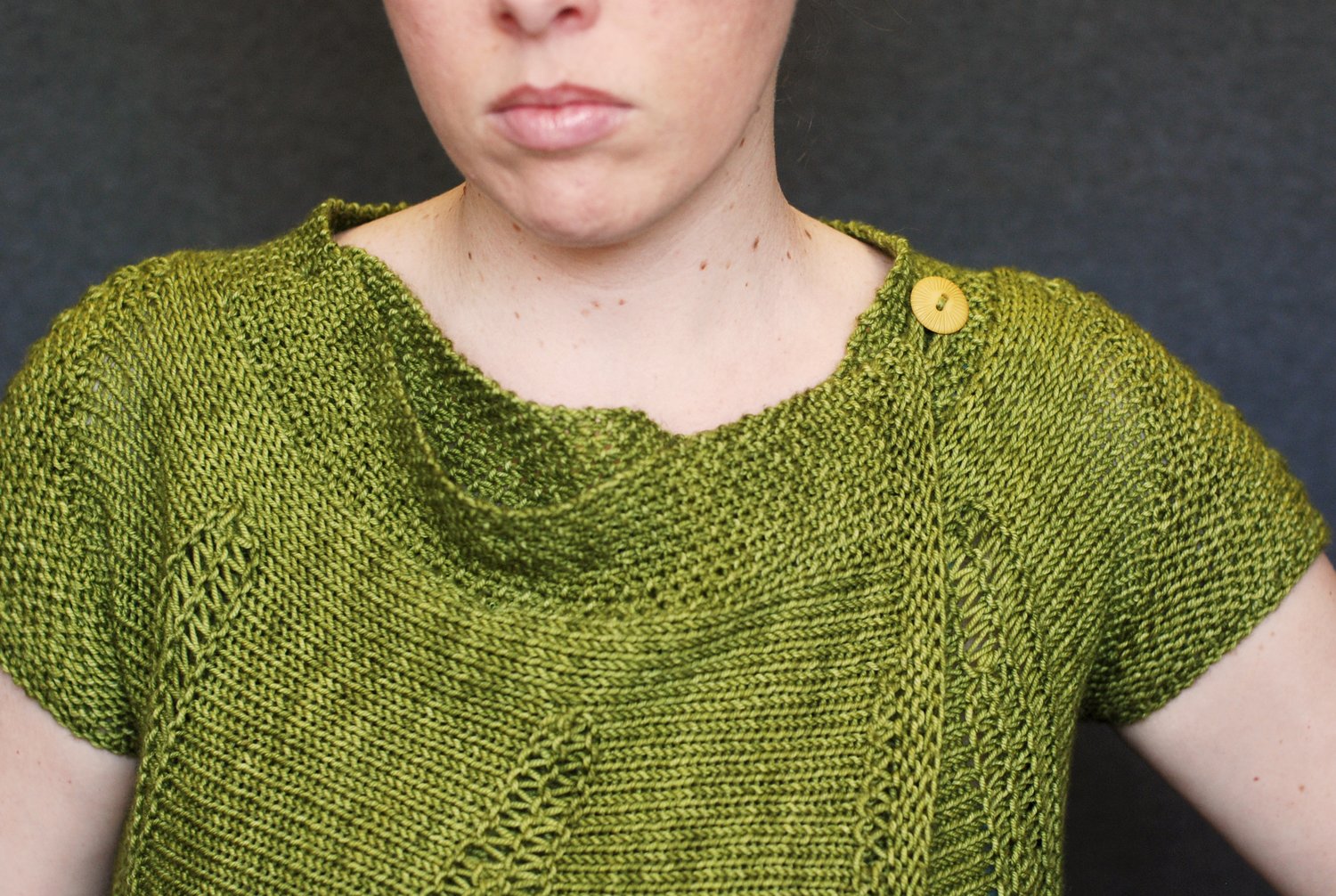 Lopes
On Sale
Preview
convertible wrap cardigan / skirt with pockets, custom sized in any gauge
This is part of the
Full Body Trio
: each individual pattern is $6 or the set of all three is $12.
sleeves get laced or drawstring-ed closed through eyelet holes to become skirt pockets
use any weight yarn for a custom-sized garment
project requires math (simple with a calculator) to find your custom numbers
modular construction — body is one piece, sleeves are added last directly onto live stitches
braided cables run down centers of sleeves/pockets, and around bottom edging
drapey, airy cardigan is good for warmer days
see-through skirt can be layered over another skirt/petticoat, or worn over leggings in cooler weather
both items close with buttons on the inside and outside, wrapping to fit your body
cardigan can be cinched tighter with optional ribbons tied in back
Lopes is a short sleeved wrap cardigan AND a skirt with pockets, made in any yarn weight, custom sized to your body.
This dual-function knitted garment is a flaring wrap cardigan with short sleeves that can be turned inside out and closed off to become pockets, when you refasten it around your waist and wear it as a wraparound skirt!
A drapey, loose gauge fabric and a drop-stitch pattern make Lopes very airy — a lightweight cardigan for spring and summer nights, or a sheer skirt which could be worn as a beach coverup, layered over another light-weight skirt or petticoat, or over opaque leggings or thick tights in cooler weather.
It's written for any gauge, sized to your measurements; choose a thin yarn for an extra lightweight item, or a thicker yarn (up to around worsted) in drapey fibers for a slightly heavier piece.
The pockets are indeed fully functional! Well, depending on how big you choose to make them. The bottoms get laced (or drawstring-ed) closed through eyelet holes around the sleeve edges, to close up the pockets.
Here's a video
 showing how it works, and some different ways to wear it.
This project requires some math before you start knitting — all basic adding, subtracting, multiplying, and dividing (very easy with your calculator app). To customize the pattern for your yarn and body, you will make a gauge swatch, and take a few measurements on yourself; then you'll fill out a worksheet to find all the numbers to plug into the pattern, making it sized just for you, in whatever yarn and gauge you want to use.
The pattern includes a detailed schematic, a diagram showing how to measure yourself, some process photos, photo tutorials for the crochet provisional cast-on and short rows, and notes/photos on how to wear it different ways.
Weight/gauge
Any gauge will work, but fingering to DK (or light worsted) weight is recommended, knit loosely, using needles a few sizes larger than you normally would, or larger than the recommended size on the yarn label.