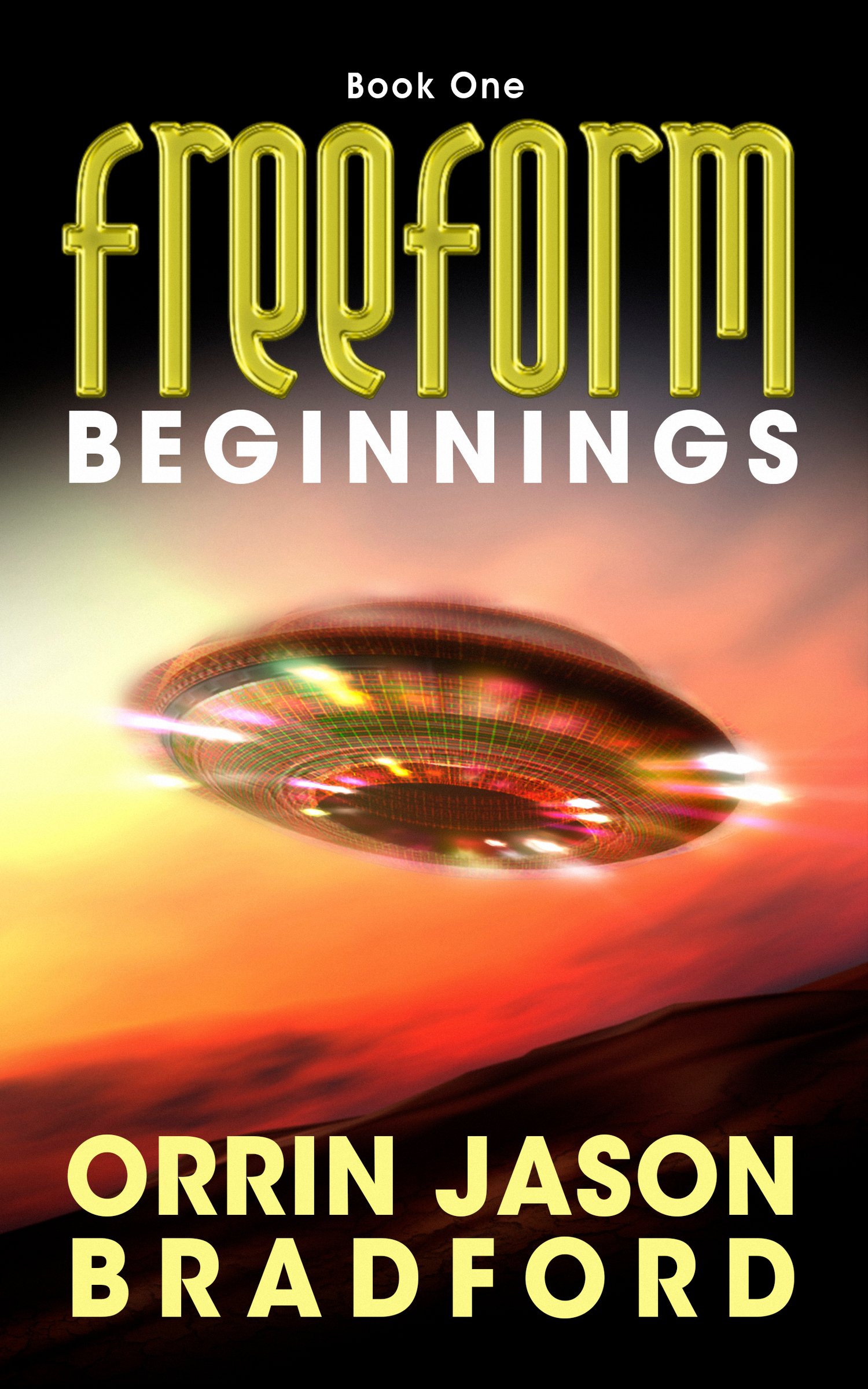 FreeForm: Beginnings

An unseen invasion: the ultimate threat…
When a mysterious spacecraft is uncovered in the North Carolina mountains, agent Pat Vogt's life begins to look increasingly alien. Betrayed by her own government, she's forced to unravel a conspiracy that holds implications for existence on Earth...and beyond.
Years later, Vogt returns to find the mountain town of Waynesboro fostering secrets much darker than she'd ever imagined. Even her closest ally, Dr. Allen Pritchard, withholds crucial information, and his desire to mend a painful past may jeopardize the human race.
Who is genetic engineer Fredic Homlin, and what connection does the Biogentrix Corporation's chilling technology touted as the 'play dough of life' represent? Can one headstrong woman reveal the truth in time, or will something else be sown?
Beginnings 
is the shifting shape of much that lies ahead...
Orrin Jason Bradford's style has been compared to the "early works of Dean Koontz and the late great Michael Crichton." 
Freeform: Beginnings
 is the first novel in the action-packed, sci-fi Freeform series. If you're a fan of fast-paced sci-fi novels with exciting storylines and unforgettable characters, get your hands on this thriller by Orrin Jason Bradford!
(Previously published as 
Freeform
.)
The FreeForm series includes:
FreeForm: Crash (a prequel)
FreeForm: Beginnings
FreeForm: Reborn
FreeForm: Resumed
FreeForm: New Birth
FreeForm: New Power
FreeForm: New Earth
Or Buy Direct from the Author by clicking the green button above.