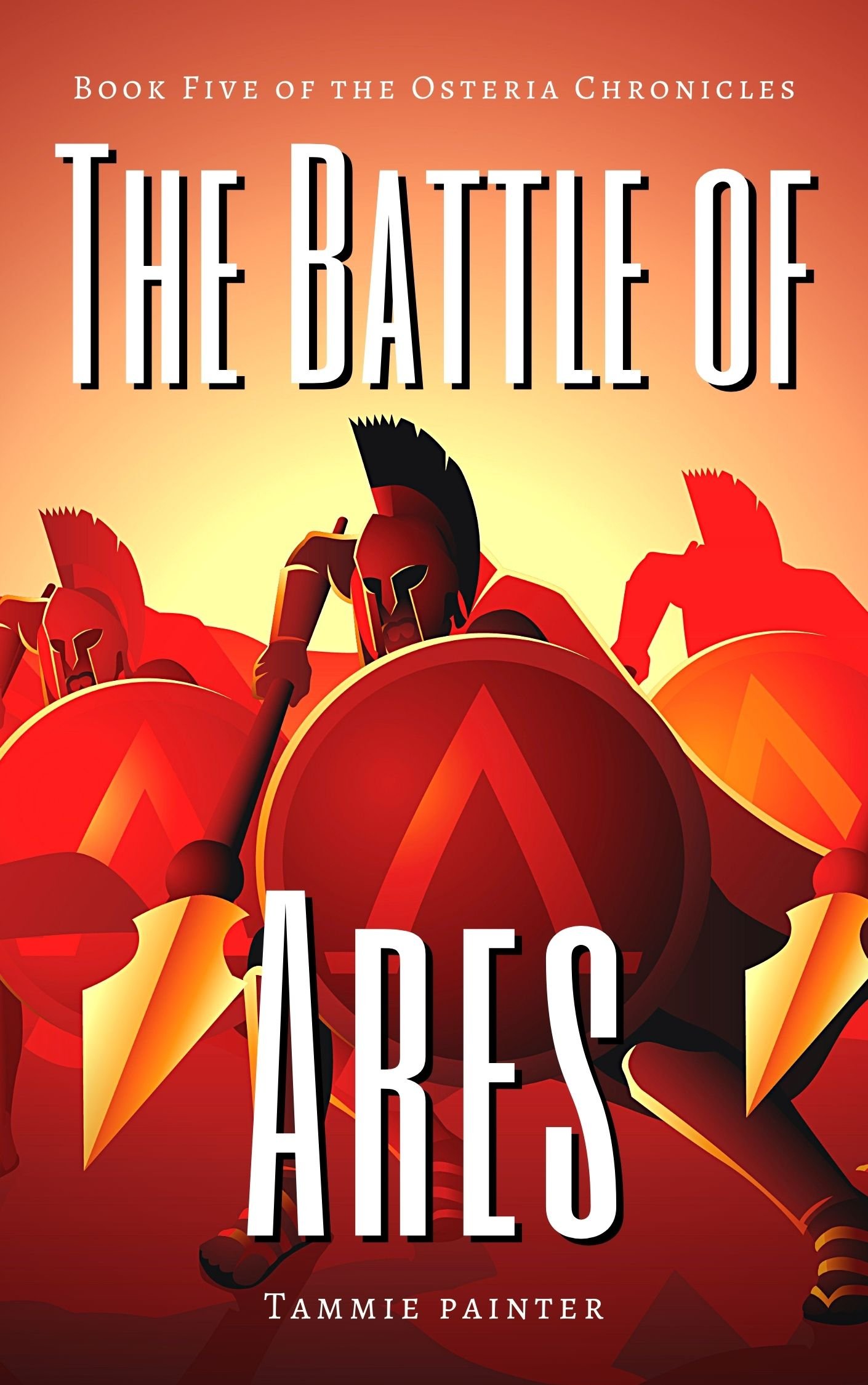 The Battle of Ares: Book Five of the Osteria Chronicles
On Sale
$4.99
The war that could destroy Osteria has begun. And it's not just the mortals whose lives are at risk.The Battle of Ares sees Osteria at its most vulnerable. It's a time of life-shattering power struggles, shifting alliances, and heroes going against their nature to protect their realm and those they love.
Tricked into starting a war with Demos by his power-hungry brother, Menelaus leads the Osterian forces to exact vengeance on the man he believes has wronged him.
With its capital in the hands of invaders, the polis of Demos now faces enemies on two fronts: the vicious warriors of Aryana and the Osterians who should be Demos's allies.
Although the Osterians start off strong, clashing personalities within the Osterian camp soon crush any hope for a short battle and trust in their leaders erodes to nothing.
Meanwhile, the gods on Olympus refuse to heed dire warnings that the titans are inching ever closer to obliterating them. And the moment the gods cease to exist, the mortals of Osteria will soon follow.
For mortal and immortal lives to survive this threat, the gods must set aside their arrogance, their stubbornness, and their differences. A challenge they have never successfully met before.
If you crave the mythological adventure of Clash of the Titans and enjoy the blend of history and fantasy in books by S.J.A Turney, Bernard Cornwell, and Madeline Miller, you'll love this powerful tale of vengeance, honor, and loyalty.
The Battle of Ares
is the fifth installment of the Osteria Chronicles, the series that brings myths to life as you've never seen them before.
CLICK HERE
to read a sample from the book
Note: Once you complete your purchase you will receive a PDF receipt. Soon after, you will receive an email from BookFunnel with the download link to get your book in the file best suited for your e-reader. Not tech savvy? Just ask BookFunnel and they'll provides the support you need if you have trouble loading your book to your device. This feature is included with your purchase! Not seeing the email? Be sure to check your Spam/Junk/Promotions folder : )